Widewalls at STROKE means outstanding art, light boxes and interviews. Widewalls seized the opportunity to speak to an extraordinary array of artists, galleries and other creatives. The first interview we held was with the Berlin-based art collective innerfields. The three artists that make up the collective are not only outstanding artists but also unbelievable individuals that we greatly enjoyed interviewing. We hope you enjoy listening to these guys as much as we did. Ladies and Gentlemen innerfields…

About innerfields
Innerfields is a creative pool of extraordinary Berlin artists with a keen sense for new topics, trends and techniques. Apart from designing wall surfaces and rooms, Innerfields creates artistic worlds and offers the beholder absolutely new aspects of artistic expression.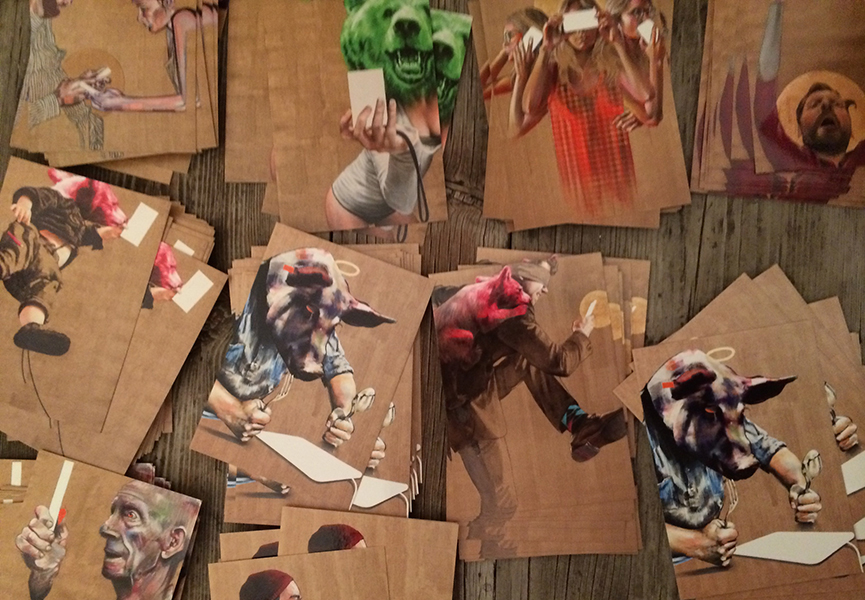 The Words of innerfields
innerfields' labor of love began 10 years ago – Our philosophy is that we care passionately about everything we do and we know all the tricks of the trade to make it work. We use diverse media and styles, ranging from spray can to gold leaf, from realism to abstract design and from interior walls to huge house fronts. Our mature approach and the interaction of different materials stand out from the ordinary – we create new forms and artistic worlds. The three artists are committed to working on projects within any area and at every scale. We can handle sociocultural and spatial problems and are ready to take on new challenges. A fresh approach and a focus on the task at hand are important to everyone at innerfields – they make it possible for us to react to our surroundings and change the living environment.