One of the biggest art fairs in Japan, Tokyo Art Fair 2017, is coming back for its third edition. With a short history behind it, the fair managed to become one of the most important contemporary art fairs in the city, and aims to be so in Japan as well. Its team of art lovers and enthusiasts decided to relocate to Hikarie Hall this year, which is just one among the exciting changes the fair will offer to its visitors. With an impressive list of galleries and additional programs that will round-up this art feast, the fair aims to surpass its last year's record of 7,000 visitors. The fair brings together over 150 exhibitors showing sculptures, paintings illustrations, jewelry, prints, and photography art from the world's leading and emerging talents.
The opening of the fair is scheduled for May 26th, so the final preparations are taking over the agenda of the organizers. However, we managed to catch up with the fair's directors, Joëlle Dinnage and Natal Vallvé, who revealed to us what's in store for the 2017 edition; who are the names that will mark the fair, and what is their future vision for Tokyo Art Fair.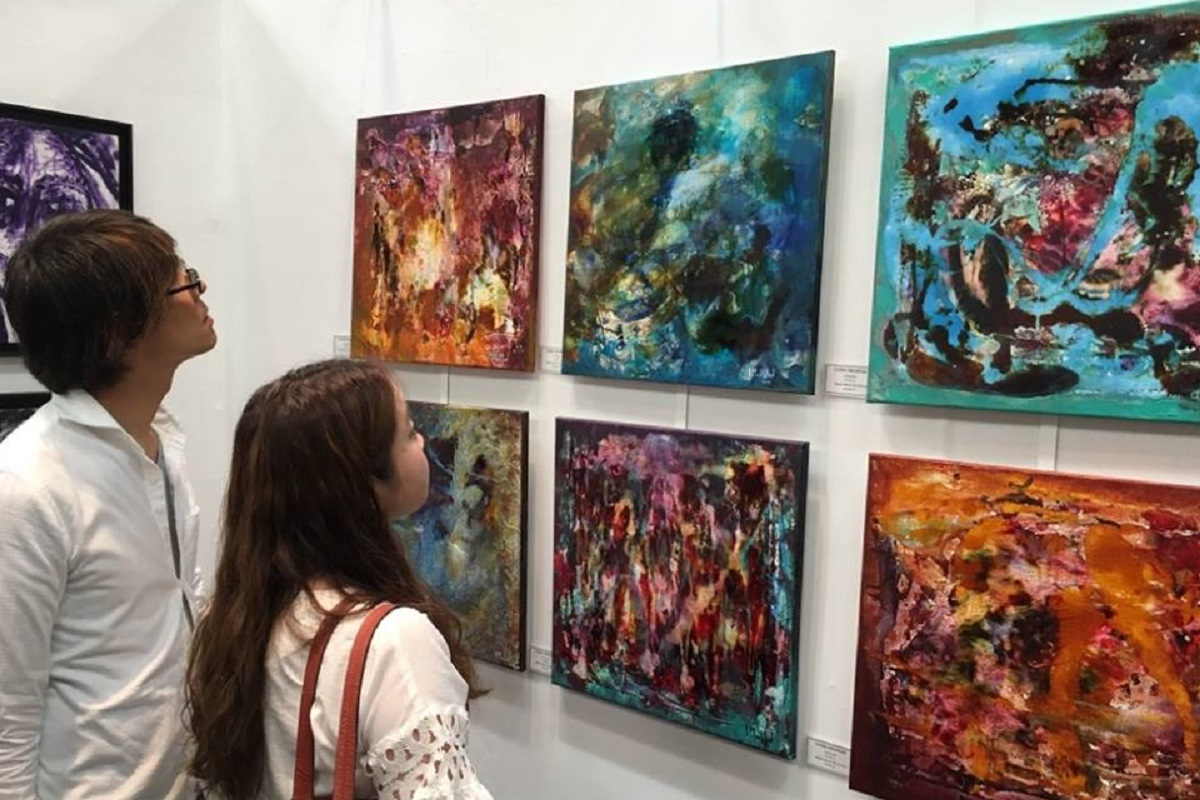 The New Location of Tokyo Art Fair
Widewalls: Tokyo International Art Fair is coming back for the third year around. What can the visitors expect to see in this year's edition?
Joëlle Dinnage & Natal Vallvé: Firstly we have a new venue Hikarie Hall, which is in the heart of Shibuya, just across from Shibuya crossing - a splendid new location that is easy accessible and bigger than our previous venue. Galleries from over 30 countries will be exhibiting, amongst them we have InVogue Gallery (London) who will be exhibiting Damien Hirst, and work from street artist Obey Giant. New York Gallery (Japan) has new work for sale from Mr Brainwash. And we have new emerging talent from Azerbaijan artist Vugar Muradov, who sold one of his works for $ 50,000 USD at the last TIAF, for a just-starting artist that is a pretty good start.
Widewalls: Can you comment a bit on how the fair developed and changed over these three years?
JD& NV: The first TIAF 2015 started at a venue in Harajuku, and we found out pretty quickly that for the second edition we needed to move to a bigger venue as there was a huge amount of interest from galleries to participate, but at the same time the amount of visitors were overwhelming. It was also remarkable how much sales there was, and that the visitors are really a buying crowd, which is not always what you see in, for example, events in Europe. So for TIAF 2016 we went to a bigger venue in Omotesando, and it was the same thing all over again, so now TIAF 2017 again is in a bigger venue in Shibuya. We are very excited! There is a fabulous line-up, and sponsors have grown as substantial partnerships such as the Wall Street Journal and Artnet.
Widewalls: Are there any new sections/events you would like to highlight, or perhaps artists/galleries?
JD& NV: There are new galleries as well as new artists. I am rather excited to see the works of Japanese paper cut artist Atsuomi, such a delicate way of working - there is something about the way of Japanese art that fascinates me. Furthermore, we have a dedicated VIP area, which we didn't have previously, so VIPs can relax here and network amongst each other. There are live painting sessions and a DJ. The opening night is sponsored by Bombay Sapphire, so VIPs can look forward to some tasty G&T's cocktails whilst finding the right artworks to buy.
NV: I am looking forward to the newly formed collaborative duo, AD-REFLEX, which consists of contemporary South African artists Johan Conradie and Karl Gustav Sevenster. Both artists draw from their rich collective histories that involve the history of art, photography, digital technologies, computer programming, painting, and embroidery. Kaori Kumagai is also a highlight - creating expressions of the human's deep emotion. Hannah Theodorou for her abstract series. And Shinji Horimura artworks made of sumi ink, mud pigments, glass pen, washi paper and wood panels.
Widewalls: Can you tell us more about the organization of the fair, and the team you are working with?
JD& NV: The Global Art Agency (GAA Ltd) is the organization behind the Tokyo International Art Fair. We started back in 2010 with Amsterdam International Art Fair, now 7 years further we have over 20 International Art Fairs on our name in 9 cities around the world, receiving over 300 success stories to date, and winning a few awards along the way… This is just the beginning for us.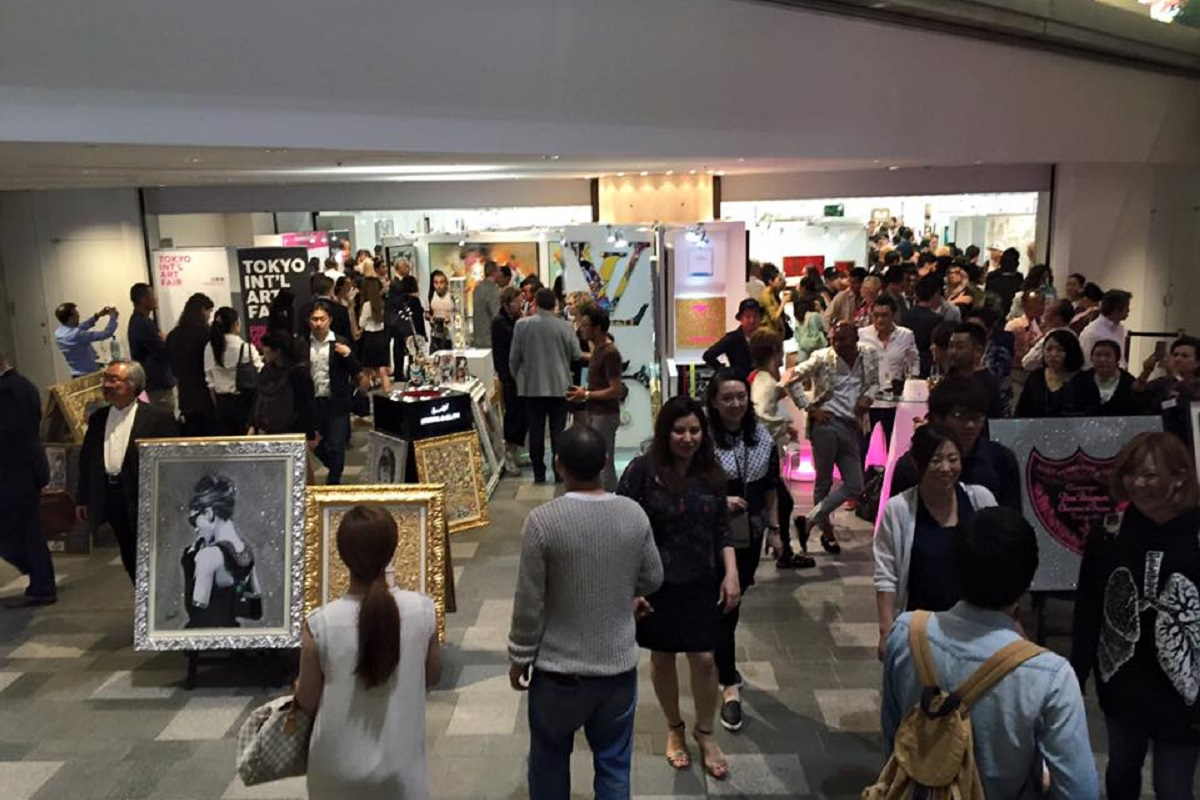 GAA's Unique Approach to Art Promotion
Widewalls: This year's edition will happen at the new venue, Hikarie Shibuya. How did you decide to relocate to Shibuya? What do you expect this change of venues will bring to the fair?
JD: As I said before, the art fair grow so quickly that we had to keep moving to a bigger venue. I believe that Hikarie Hall is one of the best locations - easy accessible and a true hotspot as there is a lot of traffic surrounded by art & culture. The Hall itself is huge, and so more space, and lots of cool bars and restaurants to take a break whilst considering which artwork to buy ;)
Widewalls: You are the founders of the GAA Ltd, known also as the Global Art Agency. Can you introduce the agency to us? What is its role in contemporary art world?
JD& NV: With over 20 art fairs spanning more than 7 years, GAA events are celebrated as the premier showcase for international emerging contemporary art and multi-disciplinary creative programming. Promoting and supporting international artists and galleries, giving them the opportunity to exhibit and showcase their art. Bringing the best selected artworks to great cities around the world for everyone to enjoy. Our team is comprised of individuals with a diversity of experience in the art world and related disciplines, driven forward by the desire to bring shows of the highest caliber to audiences coming from around the world. We are the first and largest organization that offers individual artists to sell around the world commission free - that in itself is pretty unique.
Widewalls: So far the response of the public to Tokyo Art Fair has been great. Last year the fair visited over 7,000 art lovers. With the interest in the fair increasing over the years, how do you envision its future?
JD& NV: As we have to go by its reputation and success over the past two years, we envision that TIAF will be one of the most successful art fairs in Tokyo and maybe even beyond. We are aiming for at least 10,000 visitors this year. With the support from new sponsors and partners we are positive that this will be an easy target. Most importantly for us is that the sales will break a record.
Featured images: Portrait photos of Joëlle Dinnage & Natal Vallvé. All images courtesy of TIAF.