When Verso gallery director decided to open an online store with a showroom in downtown London he limited its collection to one particular type of artworks - bold and courageous pieces that criticize our relationship with one another and our superficial consumerist society. Thus Verso Contemporary Art gallery was born, gathering the works by most relevant activist artists of today. With its fierce attitude and anti-establishment essence, street art makes the fundamental part of Verso gallery's portfolio that includes memorable works by such noted figures like Banksy, Faile, and D*Face. By making bold and often humors statements about our world and today's society, these artworks have a unique ability to create a powerful connection with the audience and represent an objective yet discomforting description of our reality. Apart from offering art lovers from around the world with an opportunity to purchase pieces made by some of the most forward-thinking artists of today, Verso also provides art sourcing and curating services to both private collectors and companies. From powerful social satire that made the mysterious artist Banksy a superstar, to dark thought-provoking art by Ernest Zacharevic, Verso gallery represents the home of the bold and unrestrained artworks that aims for maximum cultural impact. In an interview with Verso Gallery director we talked about the inherent beauty of art, the bond between street art and political commentary, but also reflected on the galleries experience in art collecting, sourcing and curating.
Scroll down for the entire story about Verso Contemporary and Urban art gallery

Verso Gallery's Gripping Art Collection
WideWalls : According to its website Verso is a gallery that gathers artworks with "bold statements and maximum cultural impact". Why have you decided on this, slightly unusual criteria for selecting artworks?
VERSO : It's our belief that all great artists are able to achieve an intimate connection with their audience and create a strong cultural impact. Oscar Wilde's quote that "life imitates art" expresses an innate tendency to bring to light both the beauty and darkness of life. Whether it's the way Monet captures the ethereal beauty of water lilies, or how Banksy provides social commentary with his subversive brand of street art, once discovered these ideas become rooted in our culture.
WW : Why do you think that it's important for art to deal with the socially important issues?
VERSO : Artists are traditionally liberal by nature; I think this is why we as an audience are so absorbed by their messages. We are conscious of the social injustices that exists, even those that are masked by mainstream media. Art has an ability to express those frustrations meaningfully and clinically.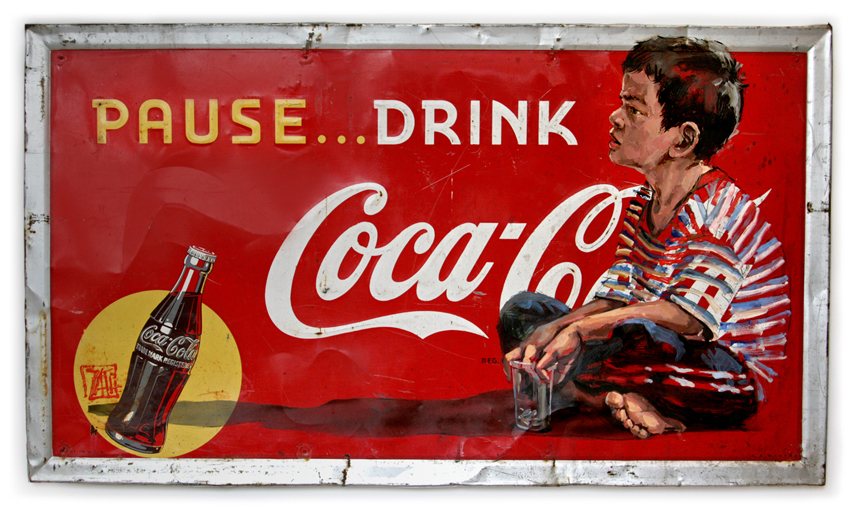 Famous Street Art Series and Satirical Commentary
WW : How does this type of art communicate with the audience? Do collectors buy socially engaged artworks for the messages they convey or for the pure aesthetics of the pieces?
VERSO : Sometimes it is an artwork's concept or message that will resonate with its audience. Other times it could be an irresistible aesthetic beauty that will captivate it's audience. Both qualities are of course subjective and both will create an intimate connection between artist and collector.
WW : As far as social and political commentary goes, street art seems to be at the forefront of visual arts. How would you explain the strong socially engaged focus of street art as a movement?
VERSO : The street has become a magnificent platform for social and political commentary over the past three decades. Artists like Basquiat, Keith Haring and Banksy became the most pioneering artists of their generation. The street as a canvas has made art visible and accessible to a larger audience. By it's very nature, street art was already anti-establishment which I think strengthened it's impact. The environment and context of the artwork is as much part of the art as the piece itself.
WW : Could you chose your favorite artwork from Verso gallery's collection and tell us why it's your favorite piece.
VERSO : If you asked us the same question every week, I think we'd give you a new answer every time. At this moment in time, I would say that Ai Weiwei's Namelist has its strongest hold on me personally. It documents the names of students who died in the earthquake in China in 2008 due to poor building works; the result of corrupt companies and officials. The names are laid out in tight horizontal strips blending into the layers of colour and unrecognizable unless examined up close. The work really resonates with some of today's humanitarian crises we're facing.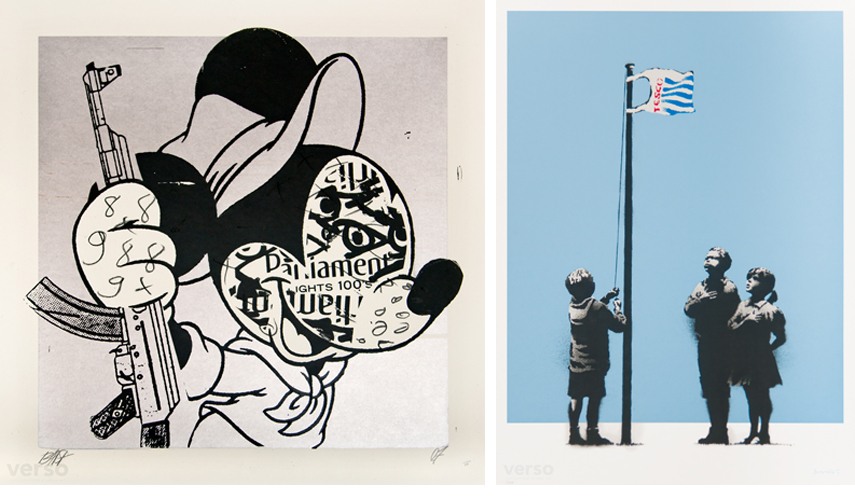 Art Curating, Consultancy and Sourcing
WW : Verso Gallery offers its a variety of services to its clients including curating consultancy and sourcing. What are the benefits of these services for aspiring collectors?
VERSO : We have built fabulous long-term relationships with several private collectors and businesses who trust us to offer advice and help build their collections over time. Often, new collectors like to jump head first into art collecting; it's an exciting and personal experience after all. But we believe there is also a level of guidance and education that every new collector would benefit from; especially if there is an aim to build a notable collection. We meet clients for coffee, learn about their lives and interests and sometimes invite them into our home to see our own collection. As experienced art sourcers, we select works across our wider network rather than sticking solely to our own inventory. This is made possible with thanks to a wealth of great relationships we've made with dealers and galleries over the years.
WW : Verso also works with a variety of business clients. What are the singularities of sourcing and curtaining art for companies?
VERSO : Art curation is an important part of what we do. It ensures that the artworks sit harmoniously with one another and sympathetically to their environment. There is a great sensitivity to selecting works that create a visual and conceptual balance with one another; whether in it's a collector's home or a working office. Our business clients tell us that the environments we help curate, encourage conversation and creativity across their business and make a great first impression on visitors. We recently helped curate an office space for a fast growing Fintech agency. They've since told us that every new meeting with a prospective client begins by first giving them a tour of the artwork in the office.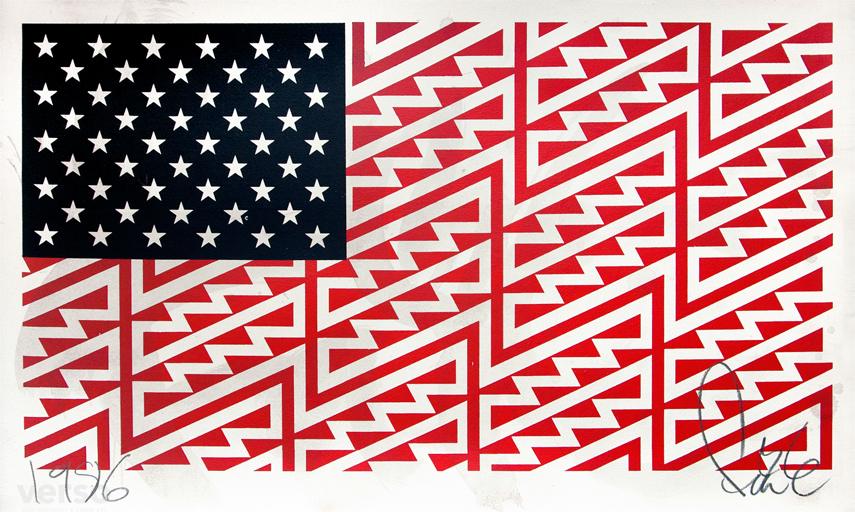 Featured images : Ai Weiwei - Namelist ; Banksy - No ball games ; All images courtesy of Verso gallery