WideWalls: There isn't practically any major street festival in Europe which can pass without you leaving your unique mark on the walls? What is so special about festivals and why do you enjoy them so much? Is it the collaboration with fellow artists, the particular atmosphere or something else?
WD: Right, during festivals you have the chance to meet with other artists, some that you already know through their work and some others that you just discover. Except that, all the people involved in this kind of events are nice and interesting. All this I think is enough to make you happy and enjoy your participation in this feast of colors. After that, the least you can do is to leave to the city you visited, a nice piece of art. Don't you think?
WideWalls: What are the future plans for WD? Are there any "wild drawing" projects you have in mind that you would like to share with our readers?
WD: Except from some confirmed invitations, there is a project that I'm working on, but as it is still in process I can't say something yet.
WideWalls: This summer we wrote about different street art forms with suggestions to our younger readers on how to make their first steps into the street art and graffiti scene? As an artist whose popularity is growing every single day do you have any words of advice for those emerging ones?
WD: Work hard, be yourself, don't be afraid of experiments in your art and, the most important, do it only if you love it. If you want to be part of this new wave in Art for other reasons, but creativity, it's better to choose something else to do in your life.
To read more interviews and other interesting stories from the world of art sign up for My Widewalls and get your own profile FREE of charge!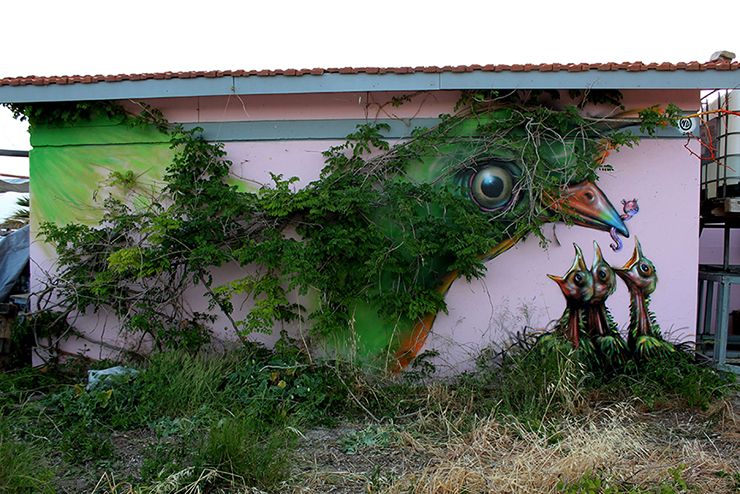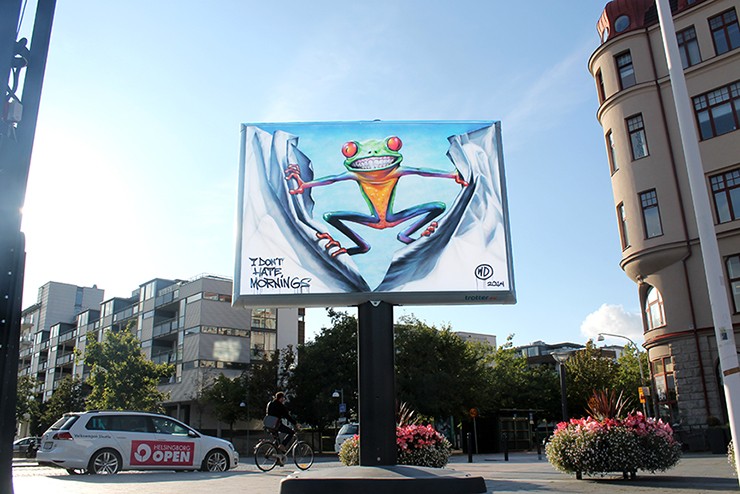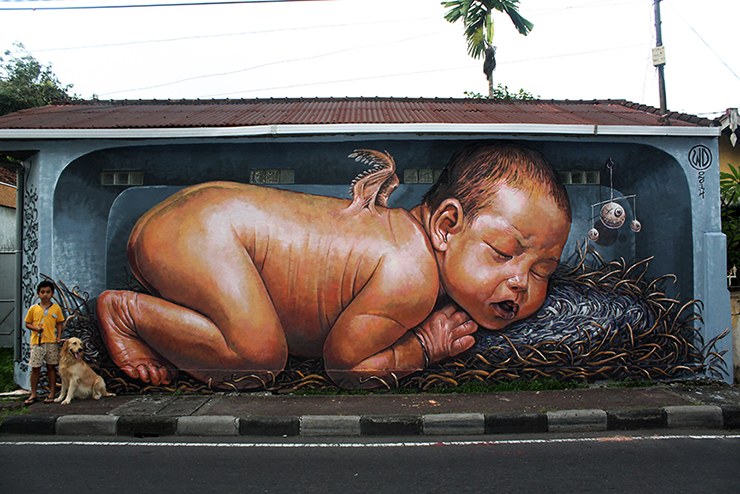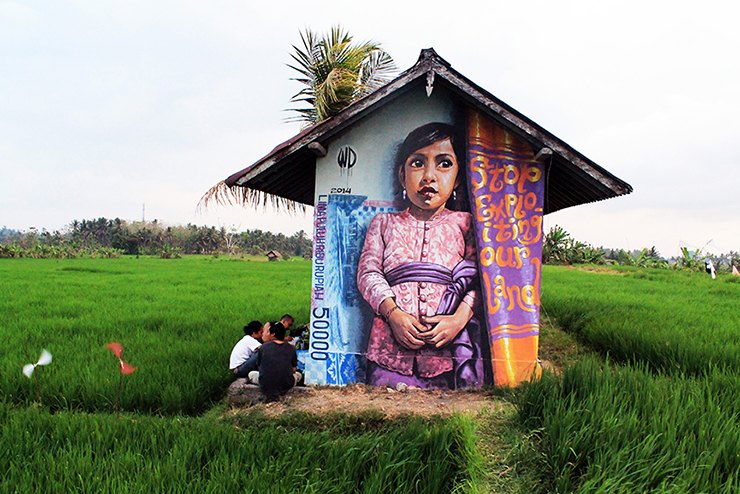 Featured images:
WD - Lion of Kea, Kea isl. Greece, 2013 ©Wild Drawing
WD - Old skull - Berlin, Germany, 2015 ©Wild Drawing
WD - Owlself - Bali, Indonesia, 2015 ©Wild Drawing
WD - Fall in rEVOLution - Athens, Greece, 2013 ©Wild Drawing
WD - No Land for the Poor - Athens, Greece, 2015 ©Wild Drawing
WD - Hall of Fate, Athens, Greece, 2013 ©Wild Drawing
All images courtesy of WD aka Wild Drawing
And for latest works of WD make sure you visit his Facebook page!