Augustine Kofie is known for his vast, angular murals, as much as for his inventive studio works. Having started his affair with art in the mid-nineties, inspired by the street culture, he founded his expression on letter shapes. Dynamic creativity of Kofie's self developed these original forms into what we perceive today as his signature approach, which continues to progress, unfolding novel visual and conceptual layers from within.
Ahead of Kofie's extensive solo exhibition Taking Shape, curated by the Openspace Gallery in Paris, we asked the artist about his art and about the most comprehensive show of his career.
We learned about the new media he discovered and the excitement coming out of such findings, about the significance of music in his work and about his understanding of Graffuturism. His numerous collaborations and plan were mentioned, while getting more closely familiar about the artist's thought-provoking evolutive style.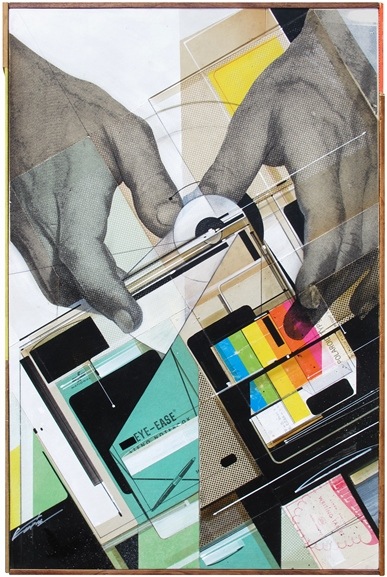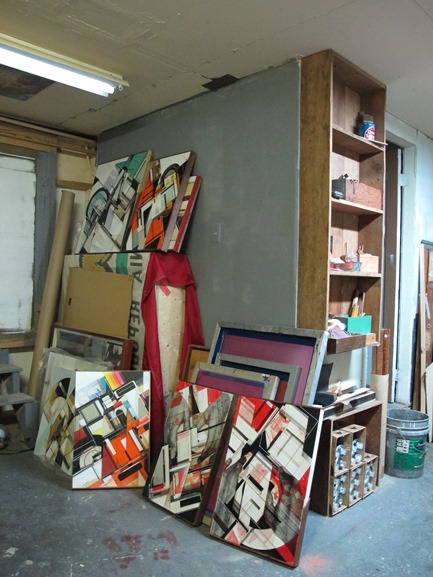 Shapes, Techniques and Ideas
Widewalls: Taking Shape is showing a lot of innovation in your work. Can you introduce us to the connection between your ideas and their execution?
Augustine Kofie: My ideas always seem to go back to the same basic modes… manipulation, compartmentalizing, layering, organization and the clash between time travel and timelessness. I create works that breathe these ideas, I also create works formulaically with these themes in mind.
As the years go, I begin to understand the bigger picture in my works. I am fully aware that I am an interested in the process of creating more than the final result. I create for the sake of creating, so when these works give an advanced impression from previous collections, then I am in truly coming into focus. In tune. The works are truly taking shape and becoming their own.
WW: Could you say a few words on tapestry - how did it enter your realm?
AK: My friend and fellow artist Sage Vaughn had a show at Known Gallery some years ago and premiered a series in this manner. I eagerly purchased one and told him I was eventually going to have to try this as it was such a brilliant concept. I felt this show was the right time to premier this technique.
Creative and progressive techniques excite me, but traditional old school woven tapestries are a kind of throw back, an old technology. I felt the merging of my geometries and this approach are in kin to my style.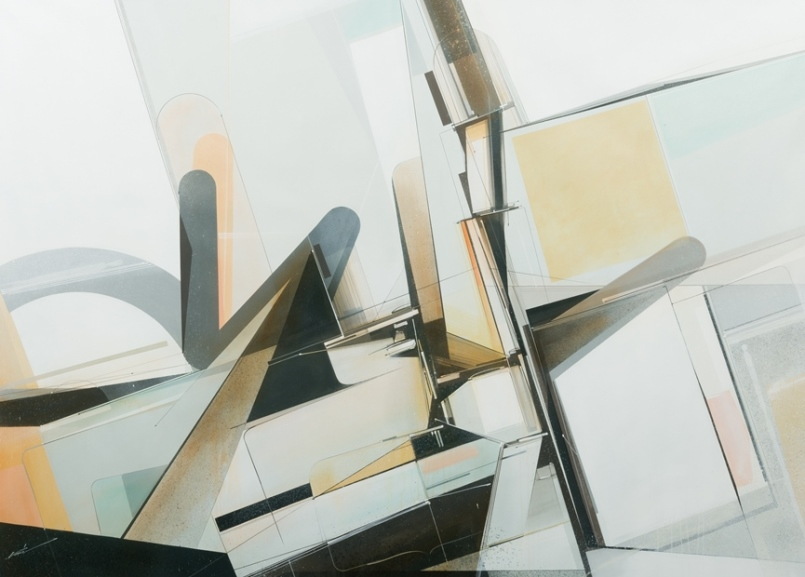 Recycling, Re-purposing and the Taking
WW: The show is installed in the historic Bastille Design Center, stylistically distant from your work. How does the environment of the designated wall or gallery affect the body of work you are working on? How does "Taking Shape" sit in the wood-plated 19th century environment?
AK: The space itself is a virtual up-cycle. Once a place of men working and industry in full gear, now a creative shell open to various opportunities and explorations. How is that not part of my methodology? I'm one who recycles and re-purposes refuse of the past his collage works and audio projects, then showcases them to the public in modern settings. The decision to have my exhibition here was a no brainer and a great call by Openspace Gallery.
Realistically I am the kind of artist that works with what he has and makes the best all situations. My works were created for this space and this space was made to showcase them.
WW: How much would you say has your work diverted from the letter forms it originated in (if at all)? Geometry still dominates it, but your recent piece "Within reach" features a figural representation of hands. Would you say your expression is going through a transition at the moment?
AK: Evolution is a strange notion, even stranger when you have the chance to see it occur over the years within your own styles. Letters forms are still prevalent in the works, but not as literally for many reasons. I'm interested in how shapes and forms can and play off one another and interact, not what it says nor spells out… that's my concern.
In regard to a transition, I have to disagree. In 2005 I had a show in Los Angeles entitled 'Hands On' that entertained the same concept of found, realistic hands incorporated in the works. The hands represent man and manipulation, the act of taking. To incorporate a graphic/ figurative element invites a danger the viewer, but also brings life to the composition. I'm giving the viewer the opportunity to decide if the hands are in control of the shapes, or are the shapes in control of the situation. Paradoxical yes, but the collision interests me.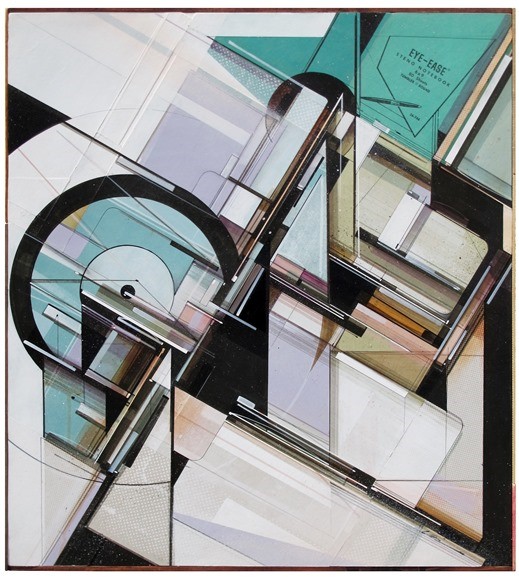 Kofie's Sonic Visuals
WW: Your show at Openspace has a soundtrack. Henri Matisse made a series of cutouts entitled "Jazz" in 1947, inspired by music. How does what you do relate to music, visually and conceptually?
AK: I have been making sample based beats since 1995, 2 years shy of the year I began writing Kofie. It's a kind of west coast Hip-Hop/ B-boy aesthetic that has thankfully stuck over the years. The craft of manipulating audio samples, making new beat loops to listen to, putting yourself in a different headspace playing songs only you are listening to.
Music is a powerful component in what I do, whether it's my own or someone else's. I have a strong affinity to the craft of sampling from old records and truncating sounds into loops and overlaying that over multiple sounds. It goes back to manipulation and repurposing. Taking form the past and revitalizing it, keeping it alive.
The soundtracks for my exhibitions came out of necessity. A golden opportunity for me to put in quality time making music again and finally sharing it with the public. It's a part of my creative side that brings me a great deal of pleasure, especially when a soundtrack truly personifies an exhibitions theme.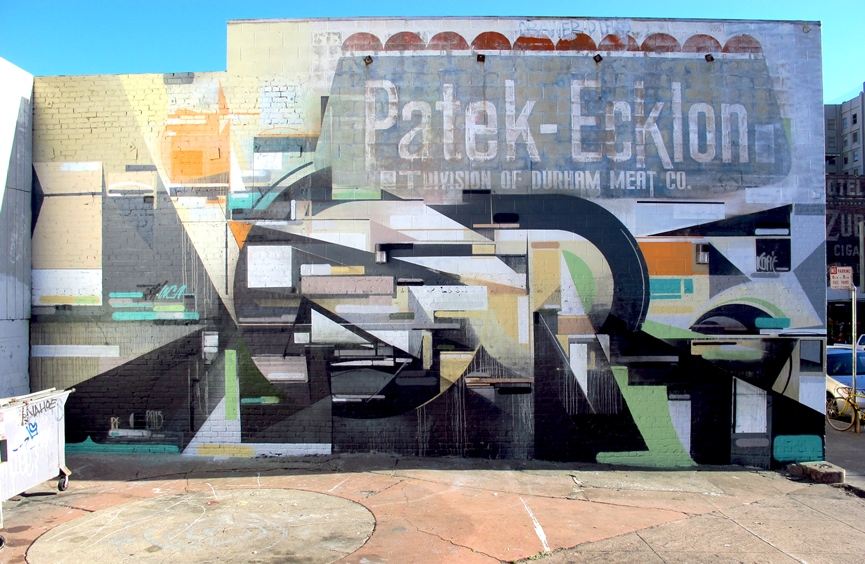 Graffuturism, Collaborations and Kofie
WW: What is your personal understanding of Graffuturism? How does your work relate to it?
AK: My understanding is that a 'Graffuturism' always existed, it just never had such a specific title until 2010. It's artists that came specifically from graffiti traditions but were/are also exploring both progressive and past art movements in their work. Bringing in tools and experimentation into their works. Graffiti always had progressive leaders and style directions… Funk, Digi-rock, Wild style, Gothic-futurism.
Progressive directions have always appealed to me as I am a man who was always interested in progressive visual forms of information. It's like Jazz-fusion or prog rock in the late 60's/ early 70's. Subgenera's exist, doesn't meant the core origins have been lost.
WW: Graffuturism gathers a group of artists. Have you collaborated with any of them?
AK: Many. Jerry Joker Inscoe, Derek Bruno, NAWER, Remi Rough with Agents of Change, Matt W. Moore, Jaybo Monk, Poesia, El Mac, Part2ism & ZEDZ.
WW: We know about your collaboration with Moneyless. Any other joint project in the prospect?
AK: Too early to confirm.
WW: Finally, can you reveal some of your plans for the near future?
AK: The team of Openspace gallery should release the catalogue of the Taking Shape show by the beginning of the year, coming back on the show and my art journey. And a new book release entitled 'Onward Upward' with Zero Publishing available in late spring.
All images courtesy of Openspace Gallery.
Never miss another exclusive interview by Widewalls! Sign up for My Widewalls today and enjoy browsing and collecting images from your favorite artists!