Colin Chillag is Phoenix-based artist whose work is usually labeled as hyperrealist. Behind his amazing paintings and other works stand a comprehensive and extensive research on possibilities to artistically represent the real. His work is characterized by unique aesthetics, and original style. Chillag uses a wide range of techniques in his mission to capture the world as objectively as possible. He is equally devoted to painting, photography and drawings as the artistic media that compose his final compositions. His final products provide a unique and original visual experience to the viewer.
Chillag has been featured in solo exhibitions across the United States as well as numerous group shows. The 101/EXHIBIT gallery in Los Angeles has organized the exhibition of Chillags's works entitled Anti-Realism that will be on view until April 18th (Widewalls recently conducted an interview with Kevin van Gorp, the director of 101/EXHIBIT, you can check it out in our Widewalls Podcast section). We announced this exhibition in our Magazine section. In the exclusive interview for Widewalls, Colin Chillag talks about his style, inspirations and interests, and his future plans.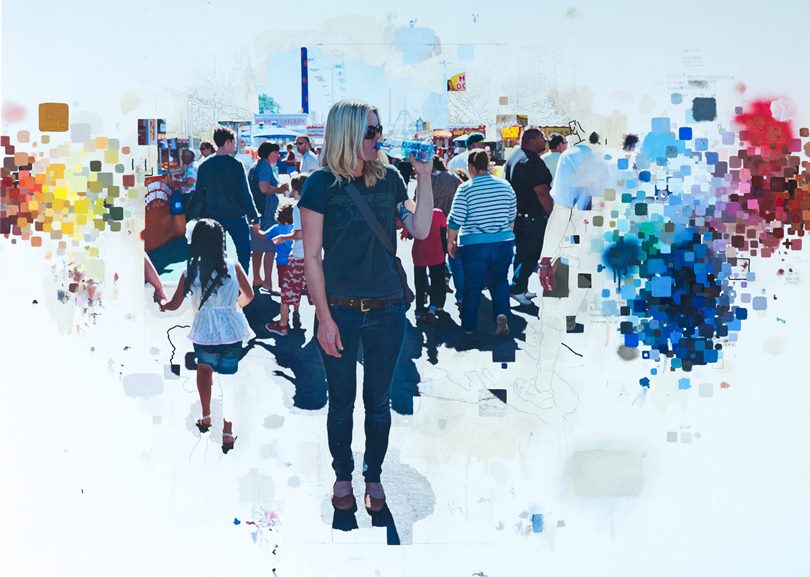 Realism and Art
Widewalls: Can you tell us, in short, what selection of your work the visitors will see in your show Anti-Realism?
Colin Chillag: The work in this show is mainly from the last couple years. There are a few older works that have undergone some revision, but all the work felt compatible to me in terms of formal and conceptual approach.
Widewalls: Your works are often labeled as hyperrealist. Do you agree with that? Would you also describe your paintings as hyperrealist?
CC: All these terms feel imperfect but necessary. I tend to use a few of them interchangeably when describing the representational and illusionistic portion of my work: Realism, Hyperrealism, sometimes Photorealism.
Widewalls: Your work questions the possibility of capturing what is "real". It seems that your goal is to study the world as objectively as possible. Do you think that the "objective truth" can be represented through art at all?
CC: The only thing I am comfortable and confident in saying about "reality" is that it is ever changing. So, the very notion of being a "Realist" artist is, to me, fraught with contradiction. It involves not only creating something wholly illusionistic or false in order to reveal something you believe to be the objective truth, but it also involves fixing a thing in time. Making an impermanent thing appear permanent. It's like trying to find permanence where there is really nothing permanent to be found. The whole undertaking often feels ridiculous to me, or delusional. At the same time, if your intention is to objectively convey a visual experience, realist or hyperrealist painting is one way of attempting that.
Widewalls: The title of your exhibition at 101/EXHIBIT Gallery is Anti-Realism. How does this title explain your worldviews?
CC: Well the title came about in a kind of funny way. I've never been very comfortable with titles for whole bodies of work, but I always feel compelled to offer something in the way of a title for people to sort of bounce off.  Anyway, towards the end of this body of work I was starting to combine more and more painterly genres. Mostly combinations of Realism and Abstraction but some other ways of painting as well, and I was trying to come up with a descriptive title for the show that would present my painting as a whole new genre of art. A whole new "ism". So, this was all kind of a joke. I mean, I was talking with Kevin (Van Gorp) from the gallery and we were coming up with names like "Postprovisional Magic Neohyper-realism" or "Hyperzombie Regional Neophotoformalism." Stuff like that. Really very silly, but I kind of liked the idea so I sort of distilled it down to the less comical "Anti-Realism".
 It made sense to me for the obvious reason that the realist painting I engage in is always being obscured, or abandoned in a half finished state, or compromised and challenged or changed in some way. But it also references some interesting analytical philosophical debates. Anti-realism in philosophical terms, as I understand it, has to do with the denial of an objective reality or ontological autonomy independent of our own perceptions. So, if there is any reality independent of our minds, we have no way of accessing it. It's a whole can of philosophical and semantic worms that I hardly feel qualified to be opening, but some people like that kind of stuff, so there ya go.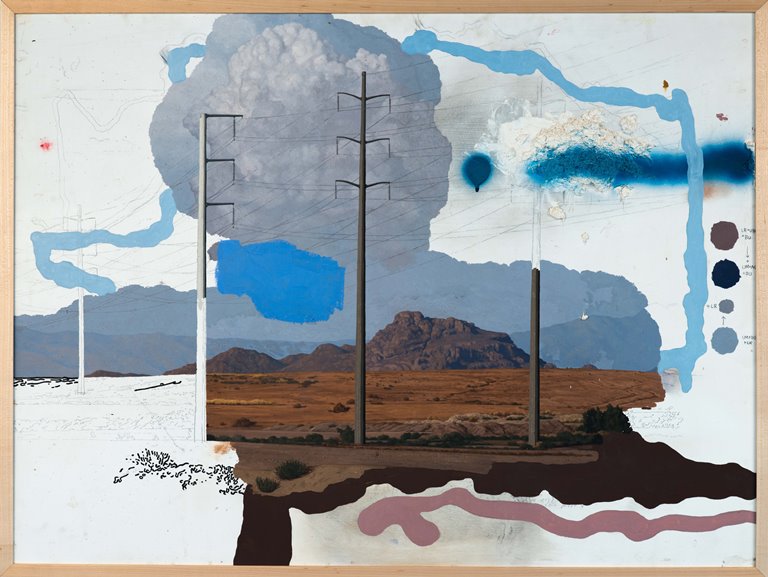 Inspiration and Influences
Widewalls: It appears that your work is quite engaged in philosophical debates about representation itself. Can you discuss some philosophical approaches or philosophers that inspire you, and why? 
CC: I have never really been willing to do the hard work that is required for any serious study of philosophy. I guess when I am feeling a little masochistic, I will occasionally attempt some difficult reading in French Theory or Phenomenology, but I really prefer a more scientific approach in those who write about the mysteries of consciousness and it's place in the universe. Sam Harris and V.S. Ramachandran, both neuroscientists, come to mind.
Widewalls: Is there a historical reference in the world of painting that you find inspiration from?
CC: There are of course a great many painters that I draw inspiration from. I have a particular admiration for painters who work directly from life, in whose work you can really sense the intimate struggle inherent in the practice. Painters who may not have the most innate talent or ability but who gut their way through.  Soutine, Van Gogh, Lucien Freud, Alice Neal, Avigdor Arikha, Ellen Altfest. Pure painters. No narrative, no symbolism, no bullshit.  Maybe Freud gets a little goofy and theatrical sometimes. I see that as a draw back in his work.
Widewalls: Can you tell us something about your process and where you find inspiration?
CC: Well, about 8 years ago I started a meditation practice, and that has influenced my work hugely. Meditation is a whole other big topic, better left for another discussion, but that was when I made the shift towards a realist or hyperrealist process. I think that at first I just wanted to pare the work down to a very fundamental level. I wanted the work to be more like pure observation, without any sort of personal interference. I mean I wanted to avoid any sort of social commentary or opinion, or narrative, or any kind of formal or conceptual exaggerations or embellishments. I think I ultimately failed in this attempt, but I continue to start paintings with this sort of mindset.  In my mind, it is all very much related to my meditation practice.
I also started choosing subjects that were of a very commonplace nature. So, at first I just wanted to look closely at things or people in my life. The idea being that the common experience or the common life is interesting enough or meaningful enough if you pay attention. These ideas and influences persist in my work to this day, but I think the work has become more complex.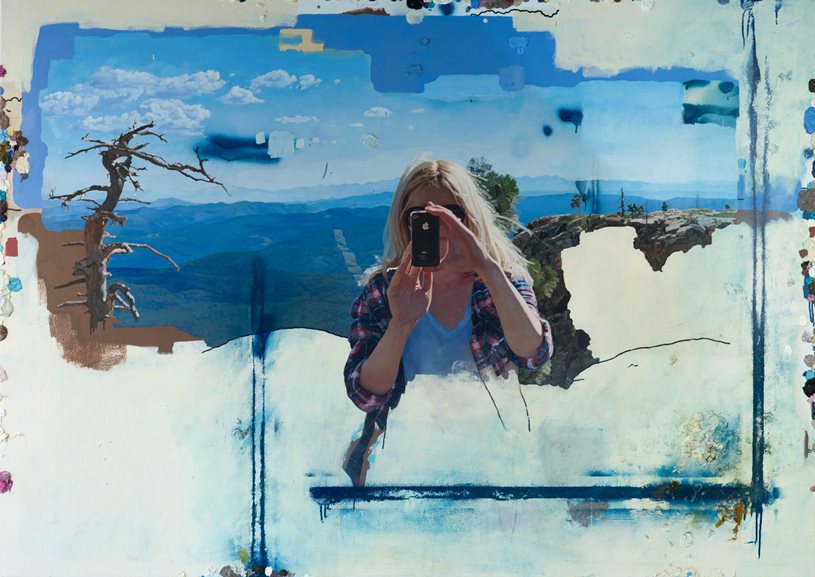 Techniques and Style
Widewalls: What is the role of photography in your work? How important is this medium for your work?
CC: Photography has been a very important tool for me as a painter. In recent years, my work has relied heavily on its neutralizing effect. Photography serves a kind of mediating role in my work between authentic experience and the depiction (in paint) of that experience.
Widewalls: We can often see scratches, notes-to-self and to-do lists on your paintings. What role do they have in your compositions?
CC: In one of the previous responses I was talking about some of the inherent contradiction in representation or illusionistic painting and how ridiculous it often feels to me. So, one of the ways I try to make sense of some of these problems is by exposing the process as much as possible. I may be depicting a single fixed moment in time - a moment from the past - but I try to present the image in the present-tense of its creation. So in certain areas you might see the underlying pencil sketch or the palette I'm using, and in other areas notes about the painting process. In other cases I like to contrast seemingly unrelated material. Personal notes, reminders of things from day-to-day life that need to be done. Marking time in various ways.
Widewalls:  What are you plans for the near future? What should we expect from your work in months to come?
CC: No major plans at this point. I shipped the work off to 101/EXHIBIT last week and I am starting some new work, which feels good. I am actually really quite excited to just continue working in the same way that I have been, in this realism based hyper-zombie-type post-painterlyism kind of painting. I still haven't figured out what to call it but I think there is a lot more to discover.
Sign up for MyWidewalls, and stay tuned for new Widewalls interviews!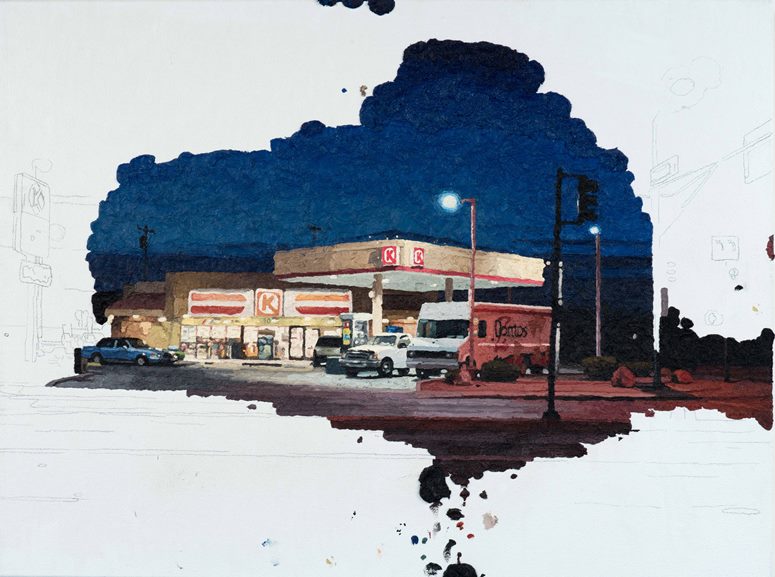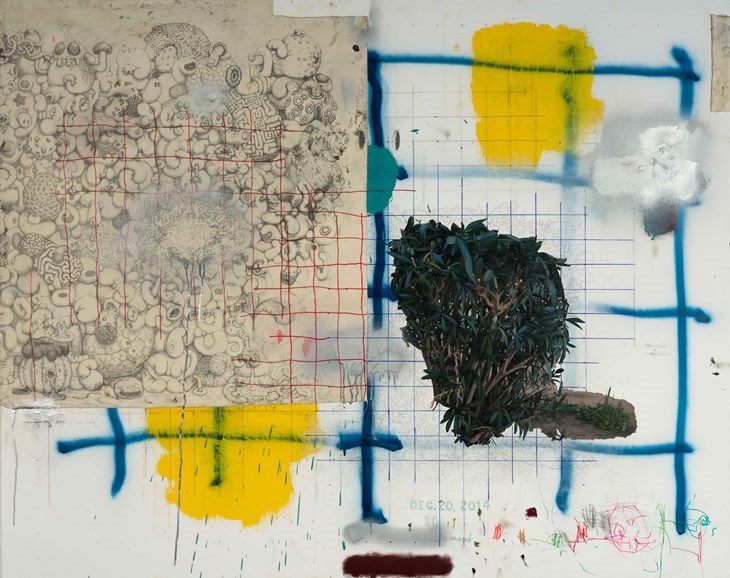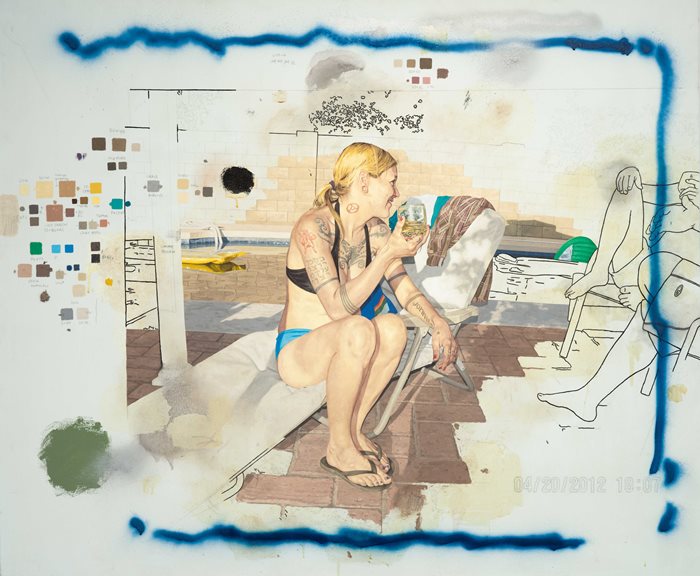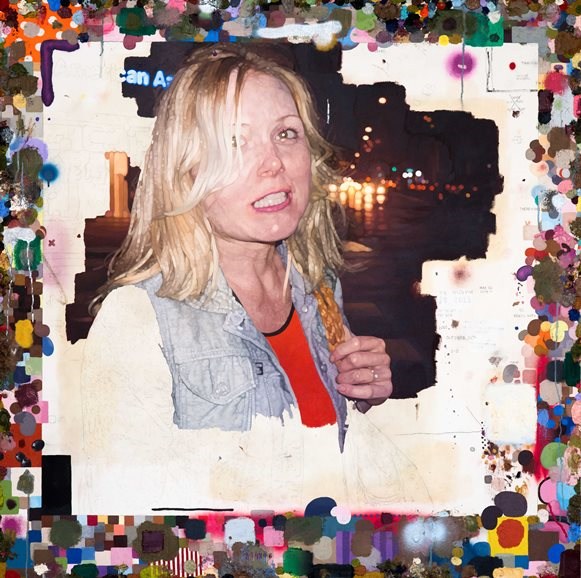 Featured Image: Colin Chillag - Grand Canyon in Dappled Sunlight, 2014-2015. Oil on canvas, 48x72 in.
Images are courtesy of 101/EXHIBIT Gallery.