Widewalls: Is there any artists you would like to work with, or whose work you admire?
Z: There are dozens of artists I'd love to work with. So far this year I'm doing collaborations with painter Alaniz, graffiti artist Kiwie and stencil artist Sr.X. There will be more coming up for sure. Regarding artists I admire, the list is long! To mention a couple: MTO or Natalia Rak for example.
Widewalls: What would you like your legacy to be? What would you like for your art to achieve?
Z: My legacy... Hmm I'm not there yet haha! I guess the most important for me is to make the environment a bit more interesting, surprising, funny, beautiful. Make people smile. The future is really exciting; there are endless walls out there. Endless places to visit and people to meet. My challenge is to always push my limits, do bigger, better, new stuffs.
Widewalls: What's next for you? Where can we see your work next?
Z: Next I'm going to Cyprus to paint a few murals, and I have more trips coming up this year such as Paris and Lisbon. London in between as always. There will also be a few group shows taking place later on this year in London and Paris. And my first screen print will be released soon, exciting times!
Sign up for My Widewalls for more interviews with various artists!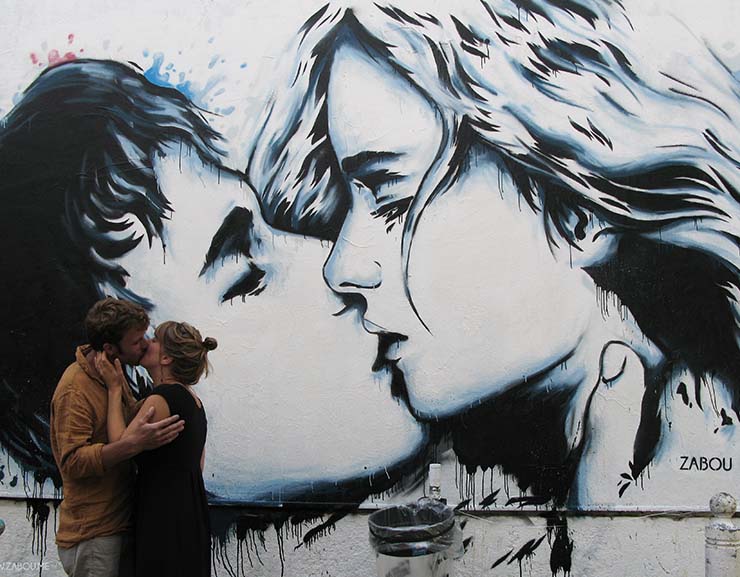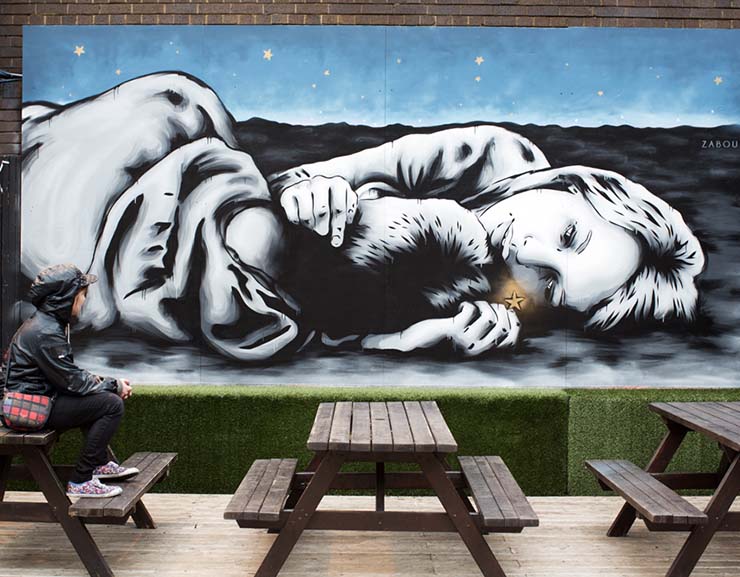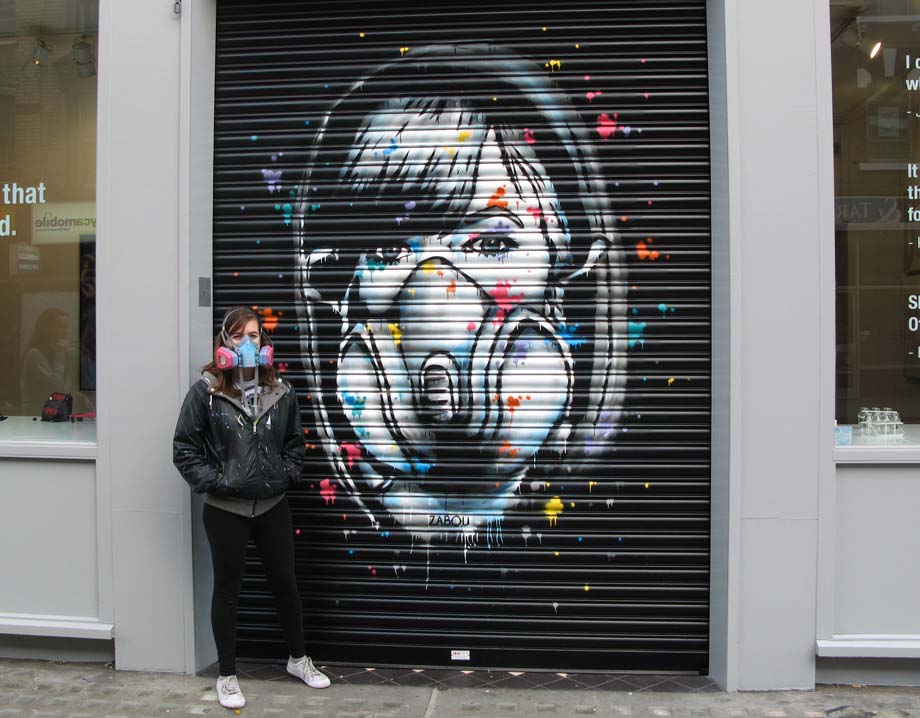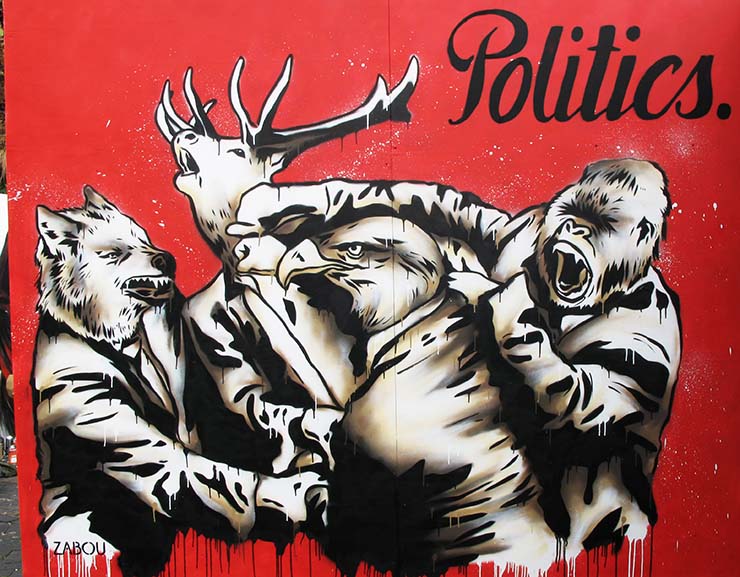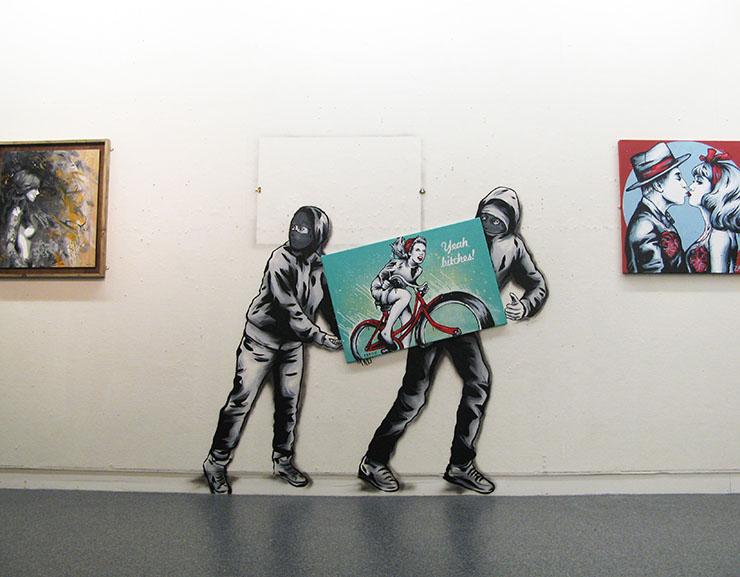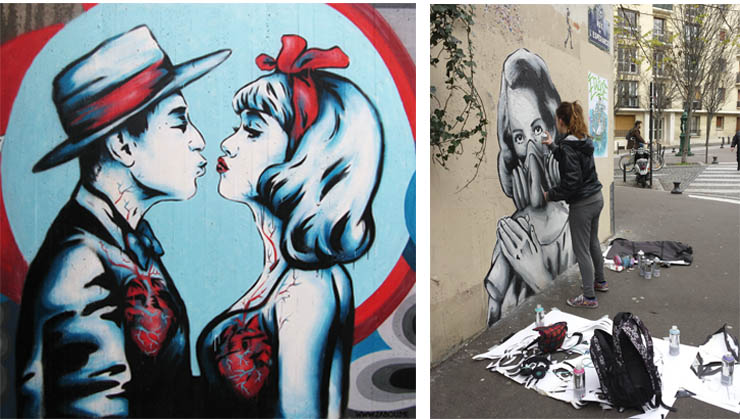 Featured images in slider:
Zabou - Dream Big, London, 2015
Zabou - Urban Jungle 1, Paris, 2015. Photo Olivier Tof
Zabou. Portrait by R.Wilson Jnr
Zabou - Disconnected, London, 2015
Zabou - Dinner is ready, Amsterdam, 2014
Zabou - On the Run, London, 2015. Photo Monoprixx
Zabou - Open Heart, Paris, 2015