An anonymous street artist, Invader is best known for iconic installations based on popular 8-bit video games from the 1970s and 80s. Using tiles as pixels, these characters are presented in the form of mosaics. Placing his works across the streets of the cities all around the world, he refers to these postings as "invasions".
The artist's latest body of work will soon be on view at Over the Influence. Titled Hanging/Hong Kong/2020, the exhibition will bring together his iconic mosaics alongside a series of RubikMasterpieces inspired by important paintings throughout history.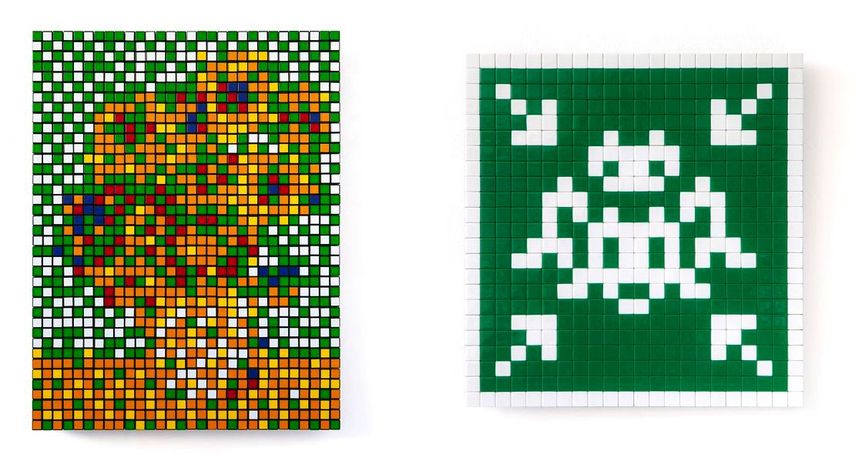 The Practice of Invader
Arguably one of the most important and influential contemporary urban artists of his generation, Invader rose to prominence with his 'invasions' that use guerrilla tactics to place imagery comprised of square ceramic tiles in highly visible yet often just out of reach spaces. Taking imagery from popular culture, he translates it into chunky, retro graphics, using tiles and cement.
Each of his idiosyncratic mosaics is one of many fragments of a sprawling and monumental, longterm, global installation that creates a dialogue within the city and its inhabitants. He explained that going into a city and invading it with his art is the most addictive game he has ever played.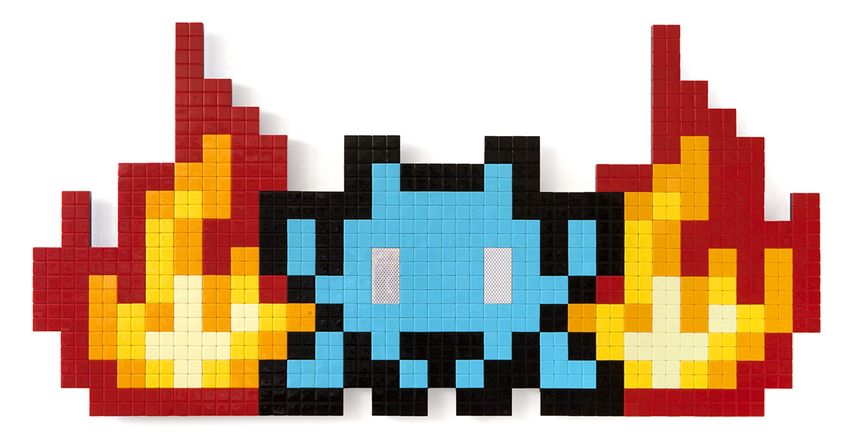 Works on View
The exhibition in Hong Kong will focus on two prominent mediums from Invader's "white cube" practice – his mosaic Aliases and his Rubikcubist series.
Unique replicas of the mosaics made on the streets, Aliases are made to be hung indoors, signed by the artist, and accompanied by Identity Cards showing a photo of the mosaic in situ along with information about the original work. The artist creates only one alias per every piece on the street. The public will now have an opportunity to see replicas of 16 works adorning the streets of Dijon, Djerba, Hong Kong, Los Angeles, Malaga, Paris, Ravenna, and Versailles.

The series Rubikcubist, a style of mosaic art developed by the artist in 2005 characterized by the use of Rubik's cubes in various configurations to create six-color low-res images, will be represented with 5 new pieces. A continuation of the series that was started by the artist with Rubik Mona Lisa in 2005, these new pieces are based off of historical paintings by masters Paul Gaugin, Vincent Van Gogh, and Édouard Manet.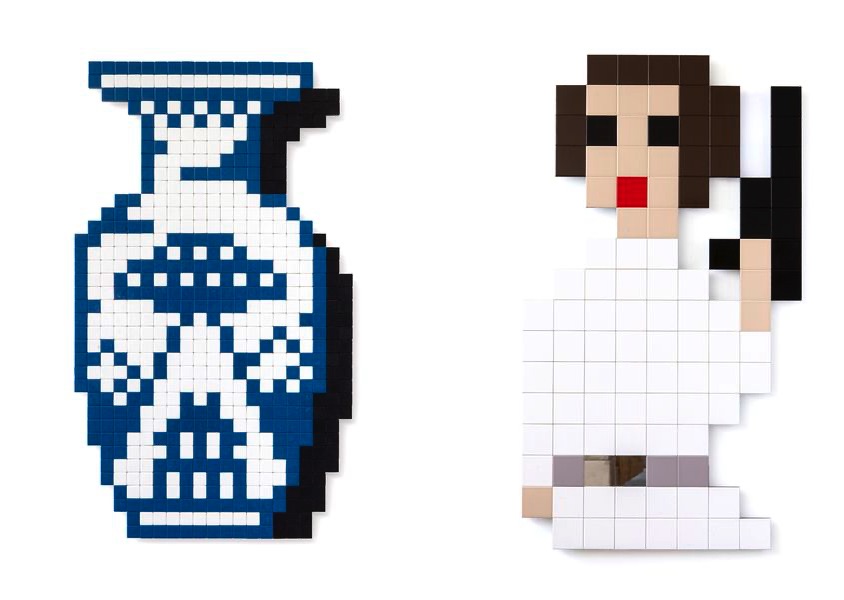 Invader at Over the Influence
The exhibition Hanging/Hong Kong/2020will be on view at Over the Influence in Hong Kong from July 10th until August 8th, 2020. The media preview will take place on Thursday, July 9th from 5 to 6 p.m., while the opening reception will take place from 6 to 8 p.m.
Featured image: Invader - DJBA_54, 2019-2020. Ceramic tiles on perspex, 33.3 x 47.6 cm (13 1/8 x 18 3/4 in). Courtesy of the Artist and Over the Influence.