Twenty years of Invader Street Art resulted in more than 3,400 mosaics on walls worldwide, in nearly 70 cities. Invader remains the only proponent of in situ mosaic tiling, and continues being one of the most prominent names in Urban Art, right next to Banksy. His art is presented once again at Galerie Le Feuvre, this time with special works from the beginnings of a career that started on the walls of Paris, a city which got its 1000th mosaic in 2011, when this gallery also organized the "Exhibition 1000" as a way of celebrating that special event and presenting the entire universe of the master Invader to the French public, the artist whose identity is unknown, but whose works are recognized and appreciated worldwide.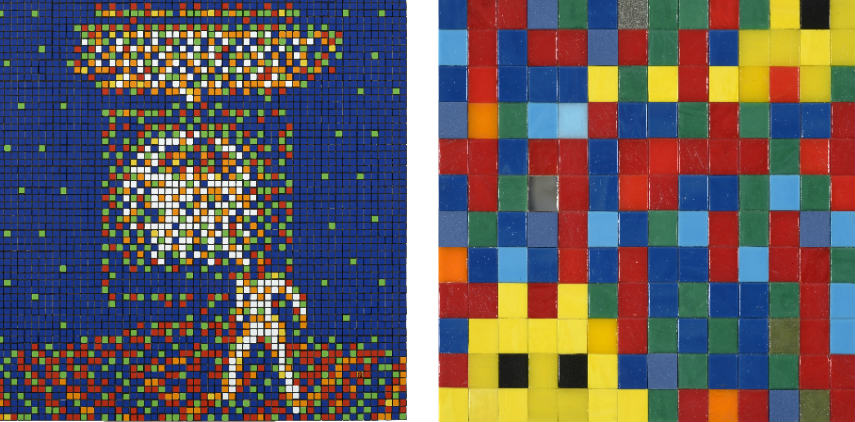 Before The Space Invasion of Streets
Invader didn't start his career by invading streets in his very beginnings, in 1997. He actually started creating mosaics on wooden boards, inspired by image pixelation that he found in arcade games, such as the Space Invaders, and encrypted images from the Canal +, especially focusing on X-rated films that were broadcasted every first Saturday of the month. Invader's important work colleague at the time was the painter Jean Marc Dallanegra, with whom he worked to create his first mosaics by gluing squares of ceramic tiles on wooden boards. These boards were still far away from being presented on the streets, but nevertheless they found their way to the audience by being sold on the flea market in Vanves. Sometimes, he even sold T-shirt designs containing pornographic elements.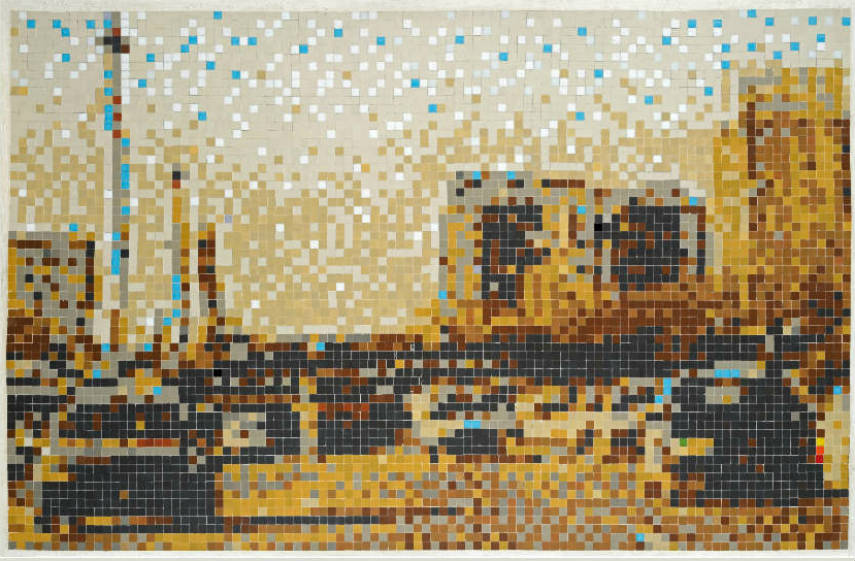 20 Years of Invasion
Since this earthling started invading the streets of Paris in 1998, he quickly moved on to Frankfurt, London, Miami, Hong Kong, Rome, New York, Los Angeles and Vienna, the underwater depths of the Bay of Cancun and even outer space with the International Space Station. He has invaded more than 70 cities so far. His career has been drastically boosted in 2005, when he created "Rubikcubism", a style of mosaic art which is based on using Rubik's Cube structures and compositions. These allow him and other invaders wanting to try the style to create extremely convoluted images. One of them even made him extremely famous - the anarchist Florence Rey, which brought him world fame and recognition. Invader's works have also moved from the streets into galleries, starting from the year 2000, and continue to be one of the most respected examples of urban art of the last two decades.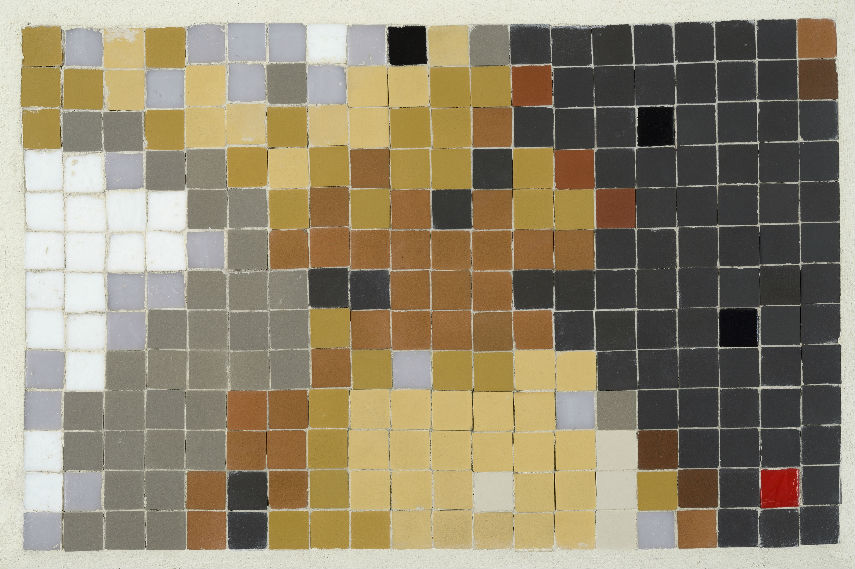 Invader Street Art - Masterpieces
"This is the most addictive game I've ever played," stated Invader in 2011, when he was asked to comment on his work. The span of 20 years of playing the Invasion Of The Cities Game will be shown at Galerie Le Feuvre in Paris, from March 16th until April 15th, 2017. The gallery has been working with the artist since 2010 and following both his local works which consist of more than 1,200 mosaics just spread over Paris, as well as the thousands of his national and international works. Especially during this exhibition, four works from the year 1997 will be showcased.
Featured image: Invader - La route, 1997, All Images Courtesy of Galerie Le Feuvre.