HOCA (Hong Kong Contemporary Art) Foundation has announced details of a forthcoming solo exhibition by the esteemed French street artist Invader. The solo exhibition, Wipe Out, will be presented by HOCA at The Qube, PMQ, located at Aberdeen Street in central Hong Kong and will present a series of new works by street artist Invader, related to his invasion of Hong Kong in January 2014, along with exploring Invader's street art career, particularly with reference to the artists past three invasions of the city. Among the works to be exhibited in Wipe Out will be videos, new LED artworks, a new sculpture and replicas of works originally created by Invader on the streets of Hong Kong. The non-profit HOCA foundation was formed in 2014 and is currently presenting JR: A Survey Exhibition about the works of JR.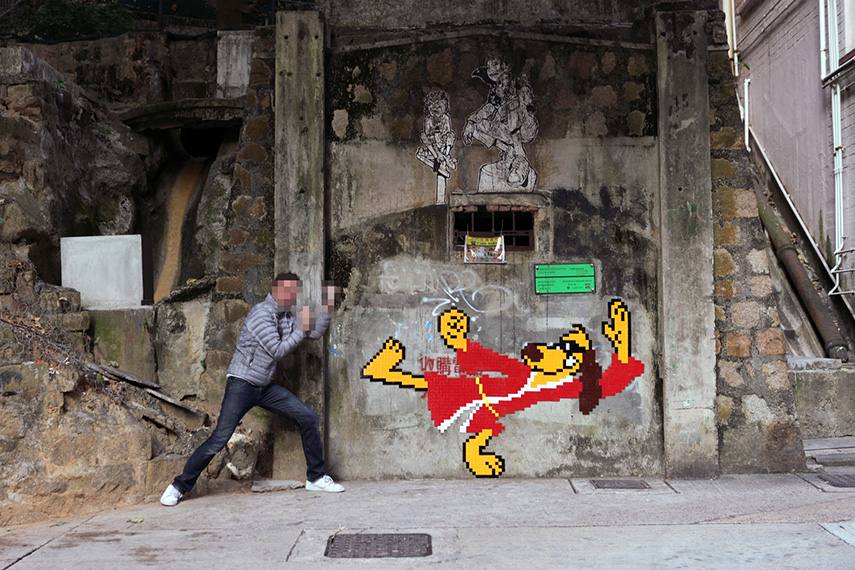 Invader in Hong Kong
French street artist Invader has become globally known for his pixelated mosaic space invaders that have appeared in over sixty countries since the street artist started out in the late 1990's. The solo exhibition Wipe Out with HOCA, is named after Invader's visit to Hong Kong in January 2014 for a third invasion of the area, 13 years after his first visit to the city. The invasion in January 2014 saw street artist Invader create a series of new works on the streets of Hong Kong, many displaying characters from comics, cartons and local culture, all created in his infamous pixelated way.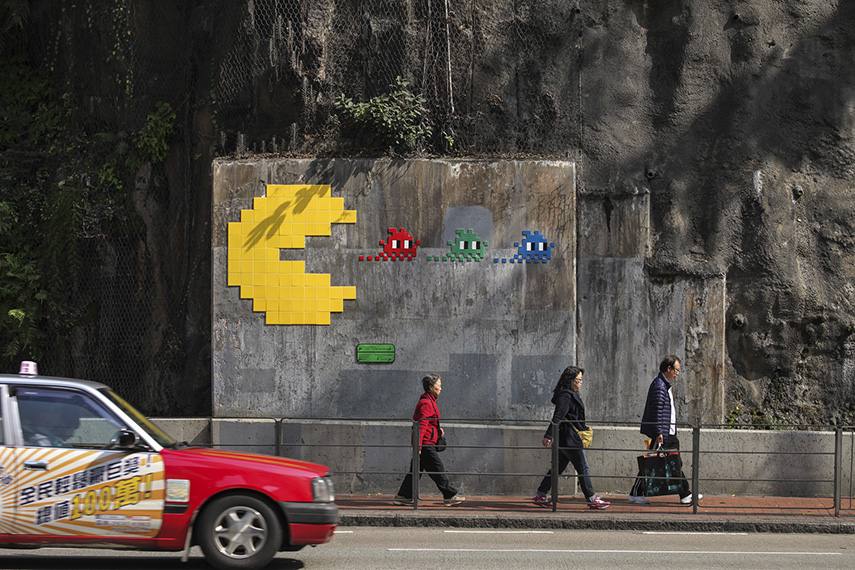 Invader Street Art Removed
In just one month, Invader placed more than 40 large scale works around Hong Kong, including HK_58 which featured the classic Hong Kong Phooey cartoon character and HK_38, a fruit basket which was placed above a fruit market stall. Unfortunately, the over-zealous local cleaning crews managed to remove over 90% of the works within a few weeks for some inexplicable reason, depriving Hong Kong of some fun artworks. Take a look at Invader in action with the Space Invader #763 and In Bed with Invader videos.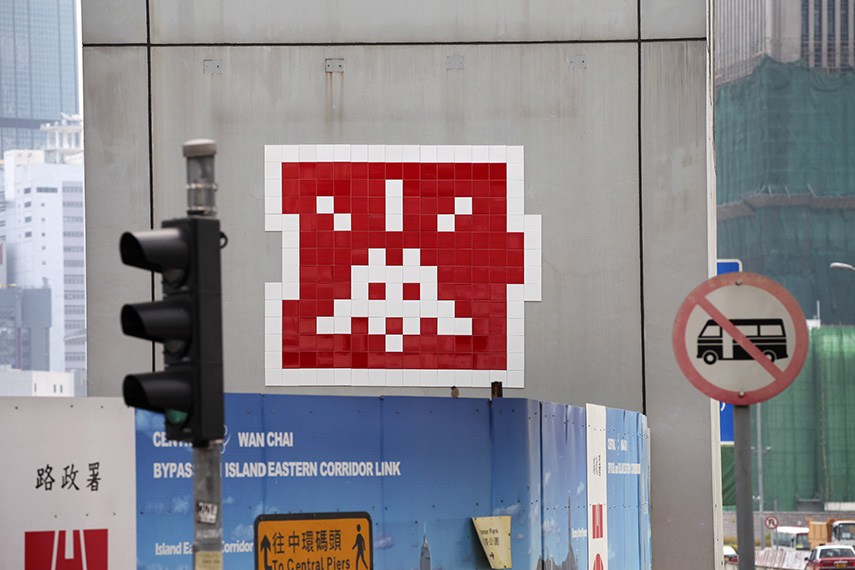 Invader Wipe Out Invasion At HOCA
With much of the wonderful street art created by Invader on his January 2014 invasion of Hong Kong permanently destroyed, the solo exhibition Wipe Out with HOCA will give the public another chance to see the works, albeit in a gallery situation. Wipe Out will see French street artist Invader recreate the works that he placed on the streets of Hong Kong in 2014 and present them with documentary photographs of the works in their intended public locations. A new monumental sculpture by Invader will also be revealed at Wipe Out, along with new LED artworks and videos that have never been screened in Asia. While it is disappointing that much of the public work created by Invader was destroyed, the solo exhibition Wipe Out is some consolation and will allow visitors to explore Hong Kong through the eyes of street artist Invader and revisit some of the works that appeared briefly on the streets of Hong Kong. Read more about vanishing Invader street art in Stealing Invaders and the theft of work by Ryan McGinness in Thieves Destroy Ryan McGinness' Sign Project.
The solo exhibition Wipe Out by Invader is presented by HOCA ay The Qube, PMQ, 35 Aberdeen Street, Central, Hong Kong and runs from May 2nd until May 17th 2015.
For all the latest exhibition news sign up to My Widewalls!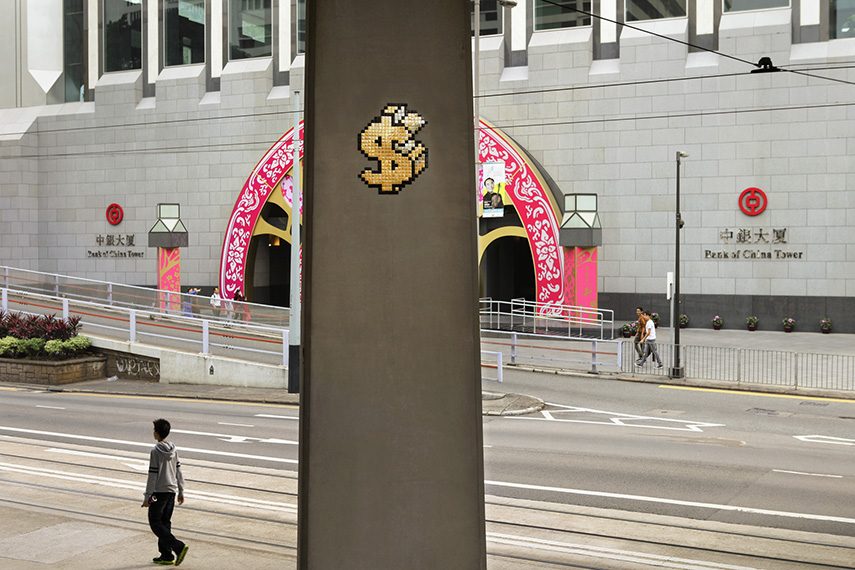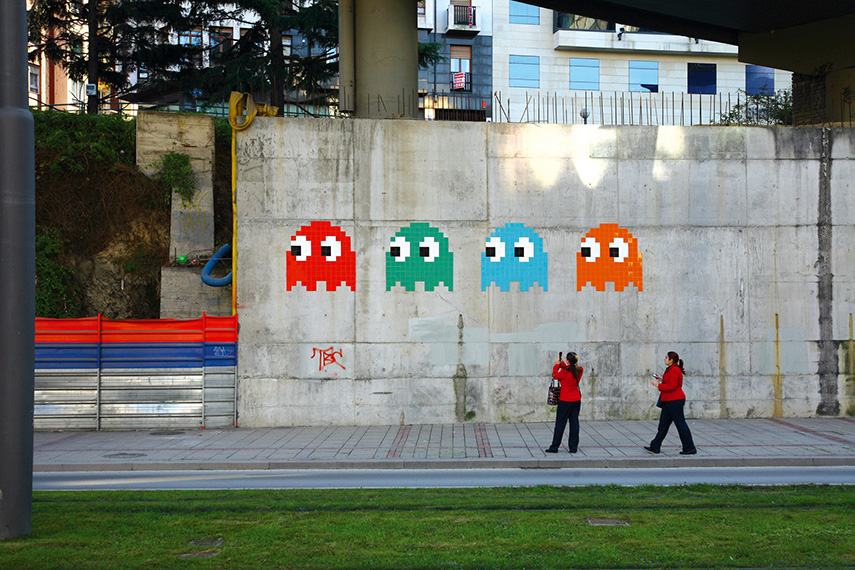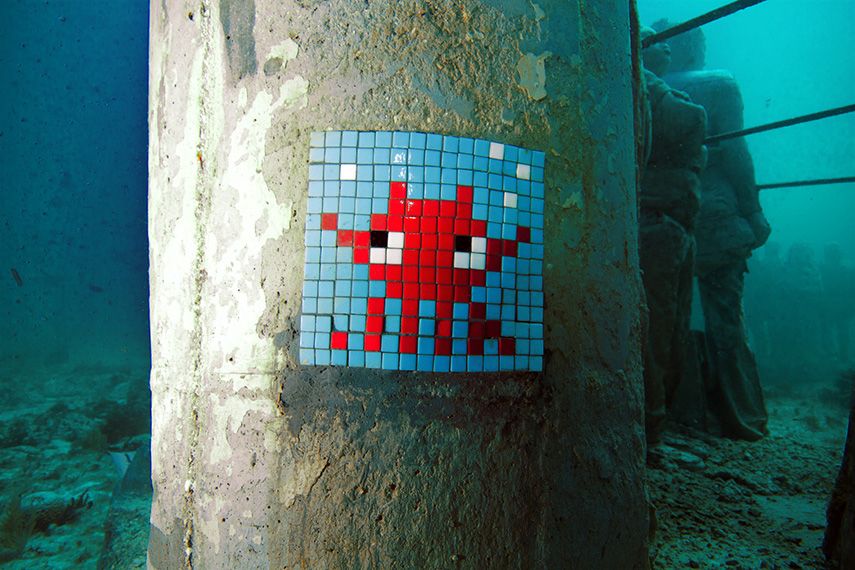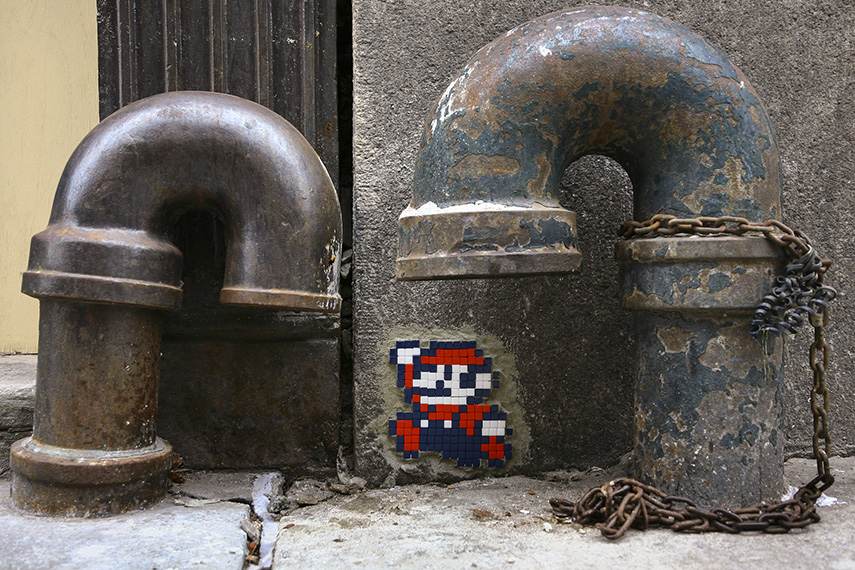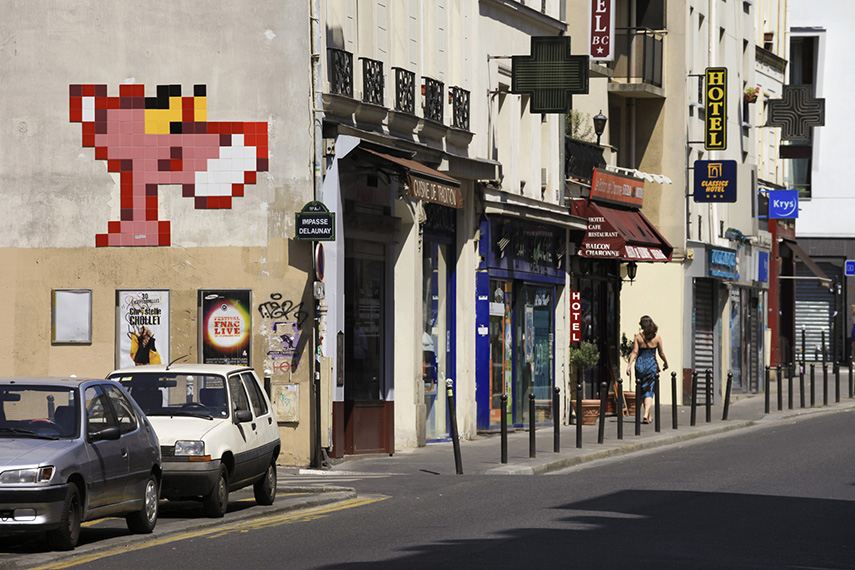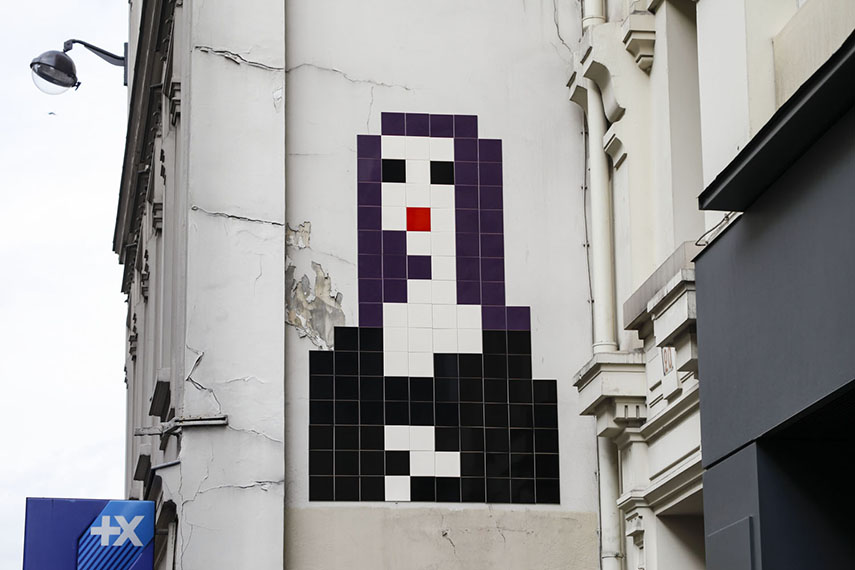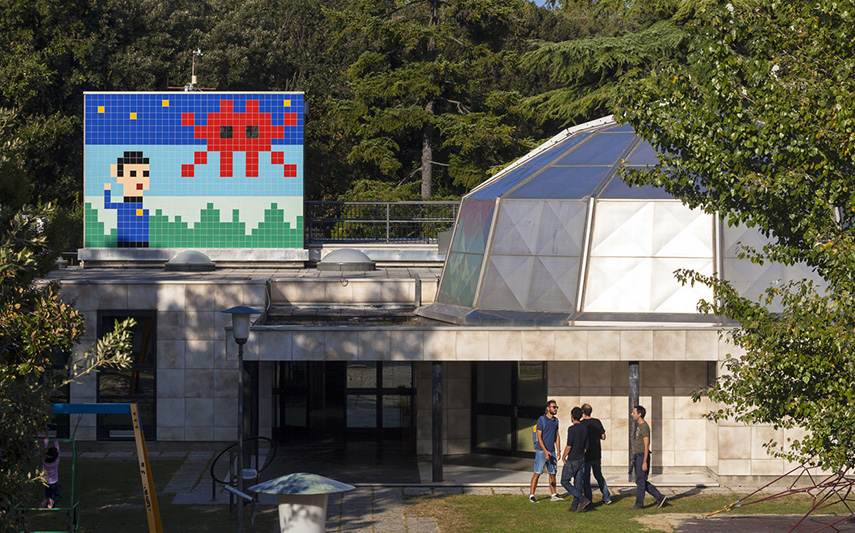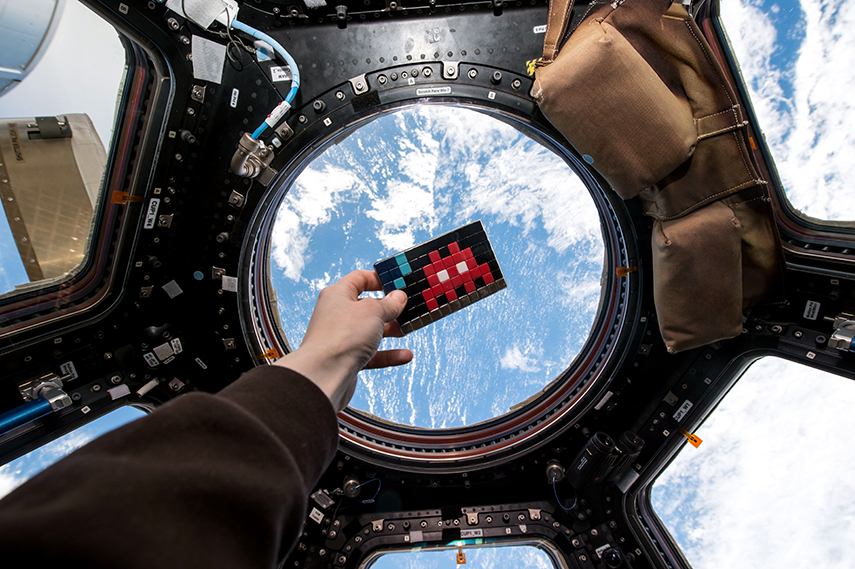 Cover portrait: Invader in his studio, Paris, 2011. copyright Alexandre Isard.
All images courtesy of Invader.