The story goes like this: you are young and emerging artist. What makes you young? Well, your age, obviously - you are bellow 35, often bellow 30, as well. What makes you emerging? Hm, it's a much more difficult question, but, generally, what makes you an emerging artist is the buzz that was created about you and your work. And how do you get the attention of the art world and the art market, how do you make the art world buzz about you? Well, the problem is that there's not much that you can do - this buzz is being created by others, by art dealers and galleries: you may as well have as much talent as Da Vinci, work like a dog and create the most stunning artworks the world has ever seen, you won't get immediate attention if the art dealers and gallery-owners are not buying your works in order to resell them quickly, and at the same time talk about you and your works to their friends and clients. This will bring the price of your works way up high, and you'll become the part of what's known as art-flipping, or flip-art.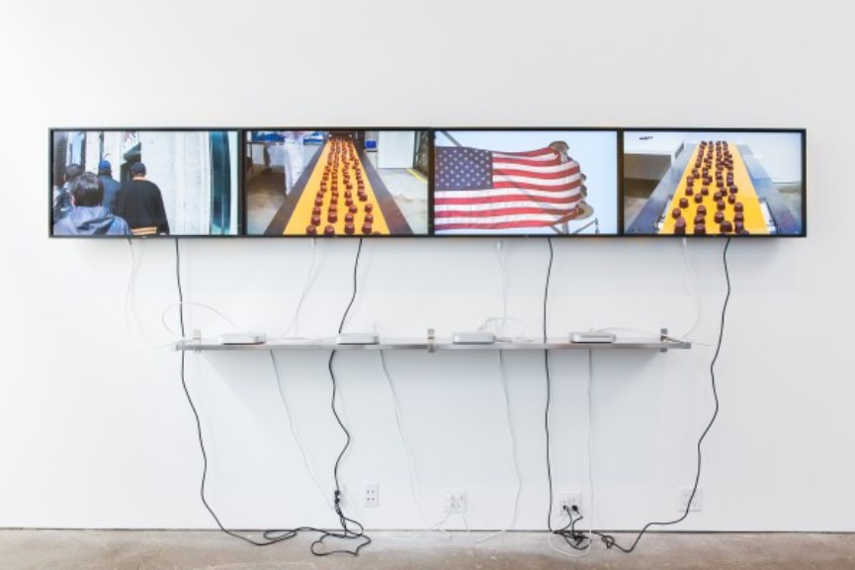 Mass-produced Art
The main thing about these flip trades is to resell an artwork as many times as possible, as quickly as possible. This way, artificial demand is being made, and each and every time the price is getting higher and higher - in just one year, the same piece of art could be sold for five, six or more times, and its price may increase up to 30 times in just two years. These artworks are usually large scaled, abstract, and done in techniques that are not expensive. Oh, yes, and they are being made as if they are for wholesale - these young artists are producing them in large numbers, almost mass-producing them. "Who are those guys?", said Paul Newman several times in Butch Cassidy and the Sundance Kid (1969) - and we may ask the same question. Well, here are some of the names that are being associated with art-flipping: Dan Rees, Oscar Murillo, Kour Pour, Eddie Peake, David Ostrowski, Parker Ito, Lucien Smith, Christian Rosa. But as we speak, an army of art insiders are searching social networks, such as Instagram, for a new young artist, whose artworks they will purchase for several thousand dollars, and then try to sell them again and again, gaining profits. Oh, yes, and creating bubbles on the art market, as well.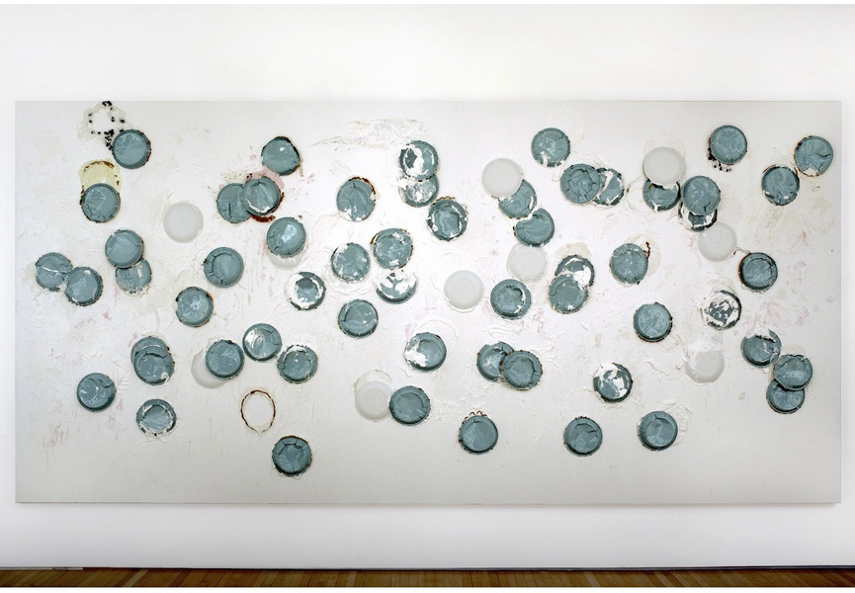 Building a Bubble: For How Long?
Only recently the value of the art market has surpassed the peak from 2007. Yet, in 2007, only 4,000 works that were three years old and younger were sold at auctions world wide. Now, compare that with the average of 7,300 similar works sold per year from 2011 to 2013, and you'll see where are we heading. One might ask, why these speculations are not being done with the better-known artists and their artworks? Why people don't flip trade Andy Warhol, or Roy Lichtenstein? Although the returns and yields are bigger with those famous pop-artists, percentage-wise they are nowhere near of yields for emerging artists, and that's why all this speculative trades are happening mostly in the lower end of the art market. Works by Oscar Murillo and Lucien Smith gained more than 3,000 percent in just two years. Young artists that become the part of that machine are hyper-producing their art, art dealers and galleries are reselling them, and artists and their artworks are being treated like some kind of startups: low entry prices, high demand and dizzying growth. Even artists themselves are noticing that something is not right. "I kind of wish my work wasn't at auction", said Parker Ito when one of his paintings (The Agony and the Ecstasy) was auctioned at Sotheby's. "I am too young. It's a sign of how ridiculous the art world is". The only question is this: for how long this bubble-building is going to last? When it will burst?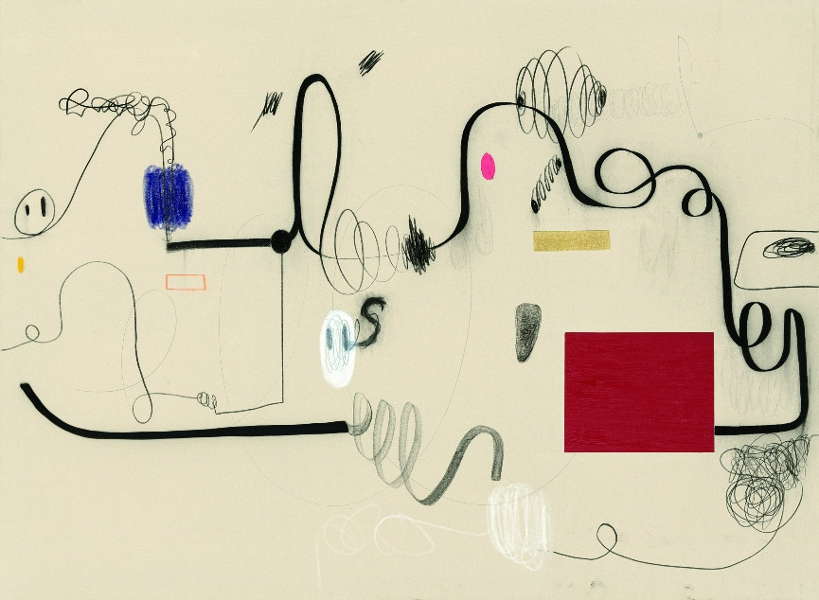 Emerging Art Market: The First to Go Down
We have already written about Artnet report that said that, during the first half of 2015, the sale of those mentioned three-years-or-younger artworks dropped 23 percent - and that was before the turmoil that was caused by the crash of the Chinese stock market(s). So, we should expect that these results will only diminish in the second half of the year. Also, the crash of the Shanghai Stock Exchange Composite Index caused many margin calls from brokers - many stocks were free-falling during this summer, so if they were bought with borrowed money, you have likely received a margin call from your broker, in order to either deposit more money, or sell some of your assets. Bloomberg reported that there was an increased number of inquiries about borrowing money against art collections - during bad times, liquidity leaves markets, so people are either borrowing money, or selling their belongings - art collections included. It is expected that more of artwork sales are yet to come: people want stability and certainty, and don't want to wait main events that are scheduled for November - the series of auctions at the biggest auction houses in the world. Now, the first ones to be sold - and for lower prices than expected, as the sales are forced - are artworks by the emerging artists. Why? Because their prices were created by the artificial demand, and they are highly speculative. That means they involve a high risk of loss, not to mention that their art value is yet to be determined. Not enough time has passed, and their artistic value can't be determined yet, and, at the same time, their prices went too high. Also, the nature of creating artworks, as if they are commodities, and not the result of painful work, creativity and soul-searching, is not helping their case, either. So, to conclude, if the bubble is about to burst, the first signs will be visible right at the emerging artists art market, which is hyperinflated. And, by some indicators, the bubble might have been burst already.
Sign up for My WideWalls for FREE and be up-to-date with contemporary and street art.