It is always an inspiring experience to appreciate artists who immerse themselves in different artistic expressions, but it is also refreshing and tought provoking to explore the methods of said artists and the interdisciplinary ways on which they are able to lead an art admirer. During the period from September 11th to October 11th 2014, the public will have a chance to interact with the aesthetics of Wayne White, who will be in attendance at the opening reception of his New York exhibition Invisible Ruler. Apart from the show, there will be a screening of the documentary on White's career, called Beauty is Embarrassing.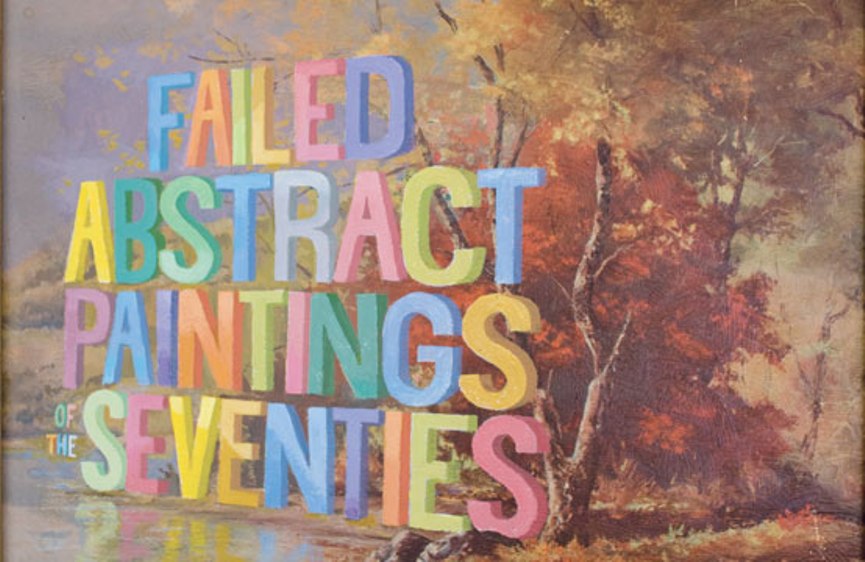 The Short Story of Wayne White
This artist lives and works in Los Angeles. He has won three Emmy Awards for production design. Also, White is known for making music videos for The Smashing Pumpkins – "Tonight, Tonight" and Peter Gabriel – "Big Time". He worked as an illustrator for the New York Times, East Village Eye, the Village Voice and Raw Magazine. Recently, he has been focusing on fine art, creating paintings and public works such as "Big Lectric Fan To Keep Me Cool While I Sleep". The public collections which include the artwork of Wayne White can be found at Detroit Institute of the Arts, New Museum of Contemporary Art, Laguna Art Museum and Frederick R. Weissmans Art Foundation.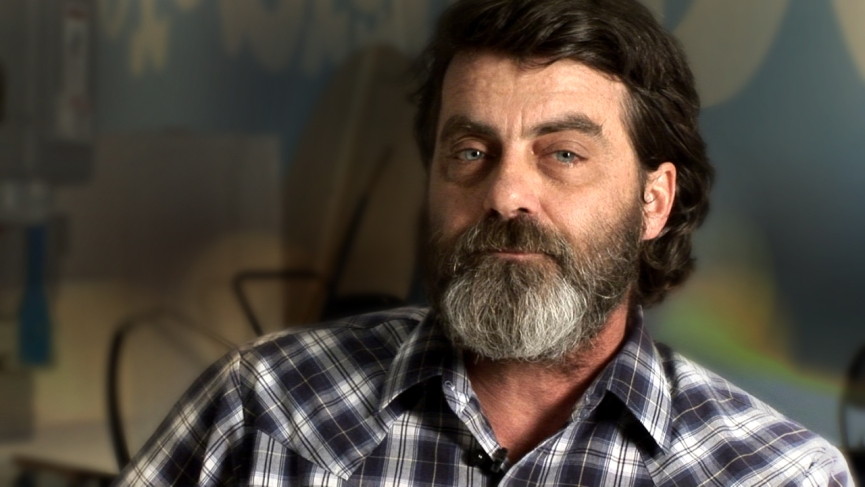 The Arrival of the Puppet
The exhibition space will be infused with sculptures made out of cardboard. Why? One of the forms of artistic expression that Wayne White practices is puppeteering. He has put his work on show in many occasions, whether it was an installation of his work with puppets or "just" a puppet show. White is able to transform his creations made in two dimensions into hand-cut large sculptures which he empowers with the dynamic of puppet strings.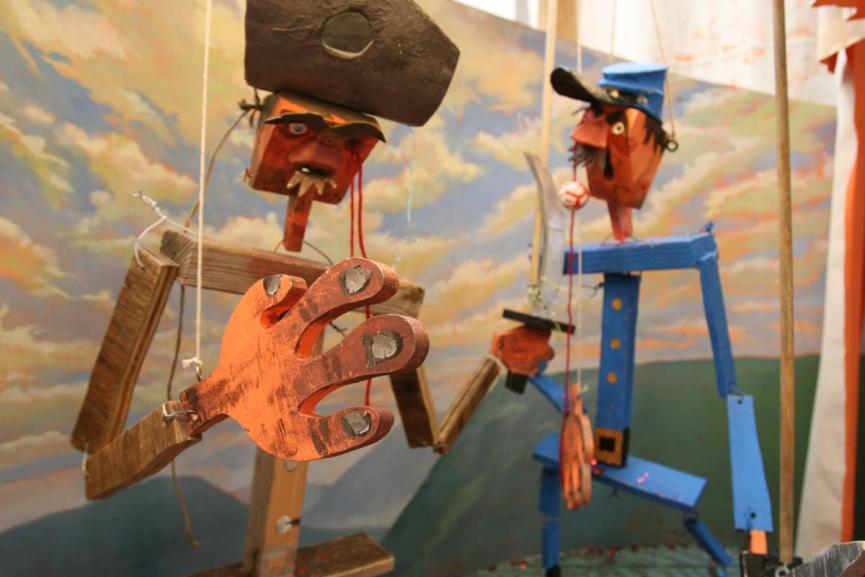 Word Paintings
Through color and energy of vintage imagery, White is able to communicate messages to the spectator by satirical phrases. Words such Asshole and Invisible Ruler change the context of otherwise dull and washed out landscapes. As someone who has spent a career working in television, White has learned the power of the message hidden in the image. Through his work, he contrasts this lesson with the literal expression of his ideas. These ideas reflect the satirical and critical views which are deeply in relation to the artist's personal viewpoints. To paraphrase White's words, the exhibition will represent a 14-year exploration of images and words, transpiring into artwork during his trips across the country.