ESP (Erin Stump Projects) based in Toronto, Canada, present the fourth solo exhibition of Winnie Truong entitled invisible/visible. This new series of drawings continues Winnie Truong's fascination with the theme of hair as she imagines her portraits as x-rays, combining blue and red drawings on translucent surfaces. Winnie Truong works exclusively in pencil crayon and explores hair as a theme for expressiveness, faces partly hidden or hair sprouting on freak show faces, she seeks to question our idea of beauty and what is grotesque by making uniquely beautiful images whilst at the same time those images cause discomfort in the viewer, almost as if you were caught staring at someone on the street. Images for invisible/visible challenge the viewer even further with the series consisting of multi-layered drawings with hidden depths; one has to become immersed in each portrait to fully examine the concealed nuances, the images shifting between what is invisible and what is visible to the eye. What Winnie Truong manages to avoid is making her portraits a freak show gallery, the beautiful and delicate waves of hair ever present in the images and her skilful use of technique encourage us to seek out new ideas of beauty, to make us question our feelings about what is attractive.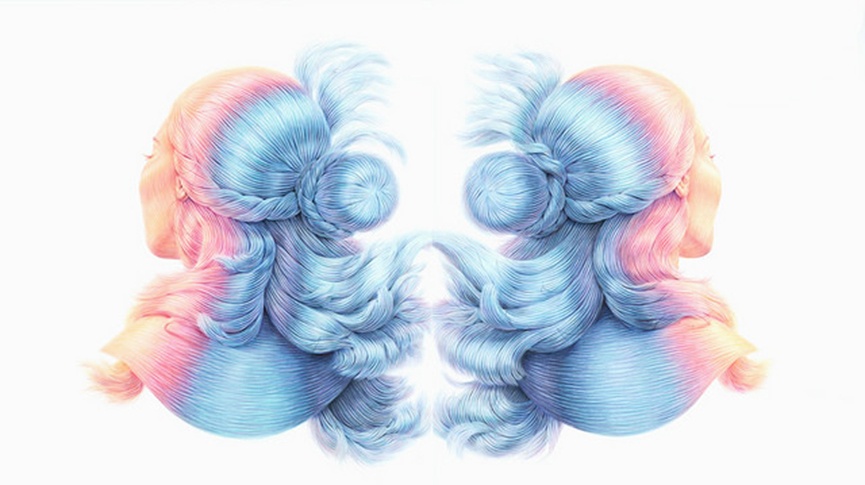 About Winnie Truong
Winnie Truong was born in 1988 and lives in Toronto. During her time as an artist she has won numerous awards and exhibited internationally while her images have graced many art publications including the likes of Hi-Fructose, Juxtapoz and Walk the Line: The Art of Drawing. The impressive short career so far, having only graduated from OCAD University in 2010 with a Bachelor of Fine Arts, includes Mrs W.O. Forsyth Award and 401 Richmond Career Launcher Award. The hirsute portraits can already be found in a variety of art collections and galleries as she continues to live up to her early promise. The hair obsession of Winnie Truong has long be established, playing with our emotions in her pencil crayon creations, some images becoming completely immersed in hair to leave us wondering about whom this person could be hiding behind the curtains and layers of hair. This fourth solo exhibition, invisible/visible, sees the characters almost becoming submerged in their hairiness but also becoming more elegant in their line work and beauty.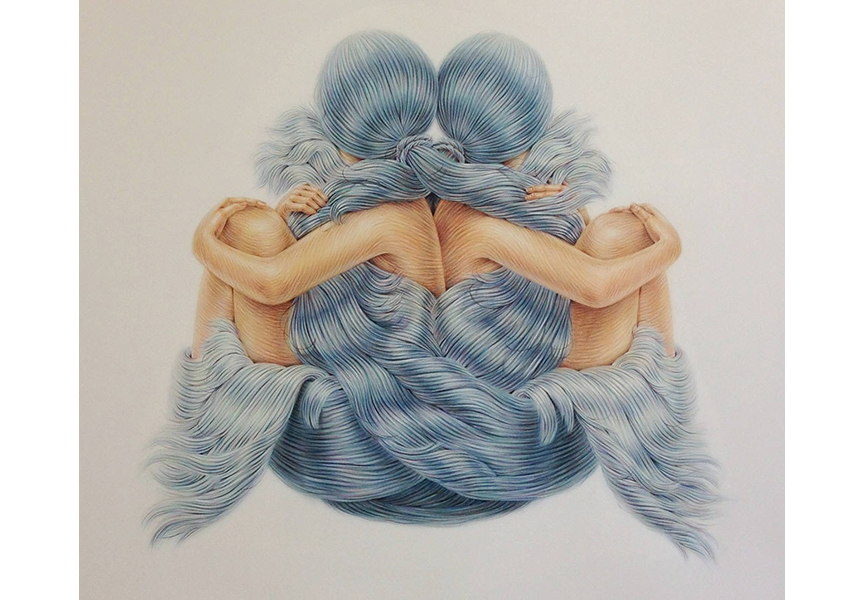 Erin Stump Projects.
Erin Stump Projects (ESP) is a small gallery located in Toronto and established in 2011 by Erin Stump who has worked behind the scenes in the Canadian art scene for a number of years. Based in the Queens West neighbourhood, an area of small businesses, Erin Stump Projects often shows early career artists with links to the area. Winnie Truong invisible/visible opened on November 22 and runs until December 20, 2014.
Sign up to My Widewalls for further hirsute updates!