Abstraction and urban art go hand in hand, and when two artists who create in this manner join forces to make a new piece of art - the result will hardly ever fail. Never2501, better known as 2501, joined forces with Francesco Igory Deiana, his comrade in creative battle, in realization of the exhibition entitled Involving Doubts, currently on view at D406 Gallery in a small Italian town of Modena. The two styles of the artists stem from similar traditions, but while 2501 makes patterns resemblant of perfect zebra stripes, Deiana is more prone to diffuse stain making, along with abstract, linear and retro design visuals.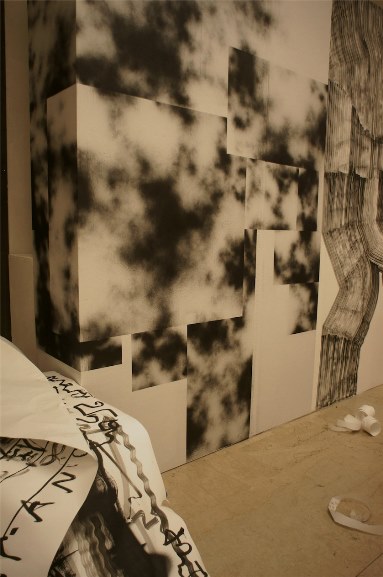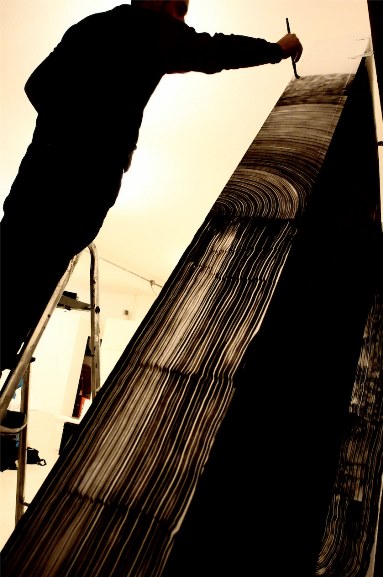 Two Styles, One Show
Involving Doubts by two artists 2501 and Francesco Igory Deiana unites their work into one, and stimulates them into sharing the experiences of life and models for artistic research. It came as a result of an exchange, which began about a year ago. The cultural nature of their project derives from their formative non-academic years in Milan, and it's enlivened by a mutual creative habit influenced by graffiti, urban space, and from the lessons learned in the course of adaptation to the context. Even though expressions of 2501 and Deiana are notably different, they are highly visually compatible, and as they combine, they also highlight and support each other.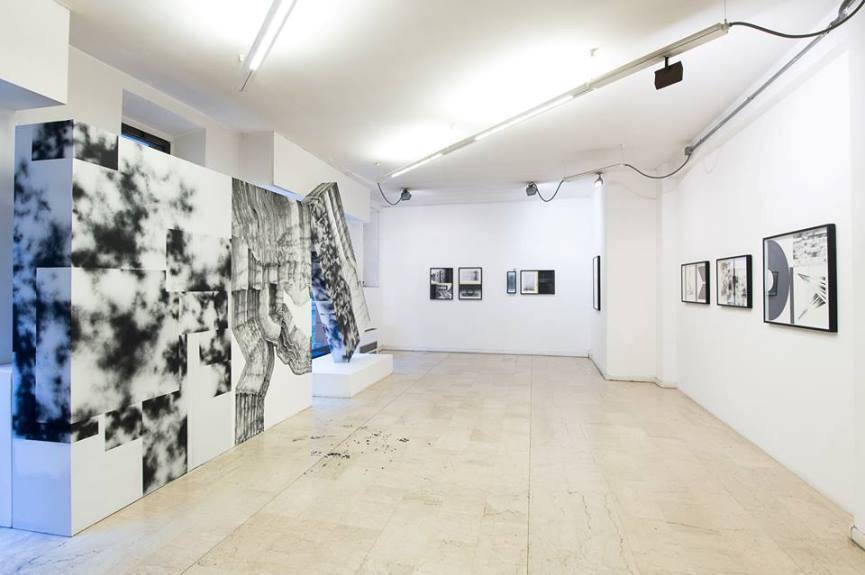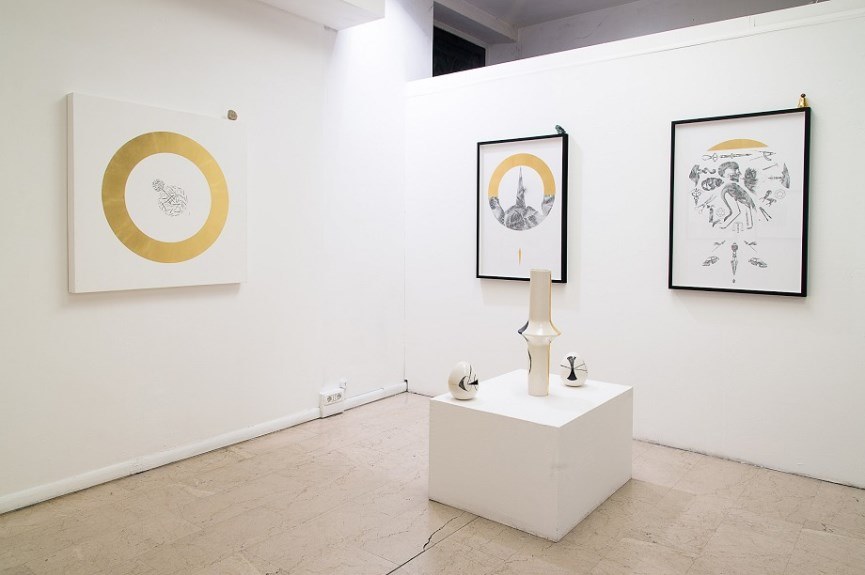 Abstraction as the Base
The mutual abstract field is perhaps the reason for such pictorial result. Both 2501 and Deiana use the same color palette, which bases on pure black or different shades of grayscale. Deiana endeavors to implement strong chromatic values in the canvas itself, but the general impression remains largely monochromatic. Differences between the two expressions are in the way the form is built - 2501 shapes his abstract or recognizable subjects by linear density, underlined by the use of lustrous gold, while Deiana's works are either more dispersed in terms of defined form, or finely woven with super-thin lines. When the flowing, but sturdy meets the ethereal, we get the stunning collage works as conjured by the duo, in which the wave confronts the cloud.
The Exhibition in Modena
In this, first collaborative exhibition by 2501 and Francesco Igory Deiana, the two Italian-born creatives welcomed the opportunity to play with combinations of their techniques and visual languages, while spinning their joint works off of the similarities and differences they possess. The final result is best seen in the large piece, which dominates the D406 gallery space, in which the two artists inscribed their mutual visions in abstraction. The piece serves as tie between showcased individual works by each of the creatives, which range from Deiana's works on paper and experimentation in photography, to fine ceramics modeled by 2501.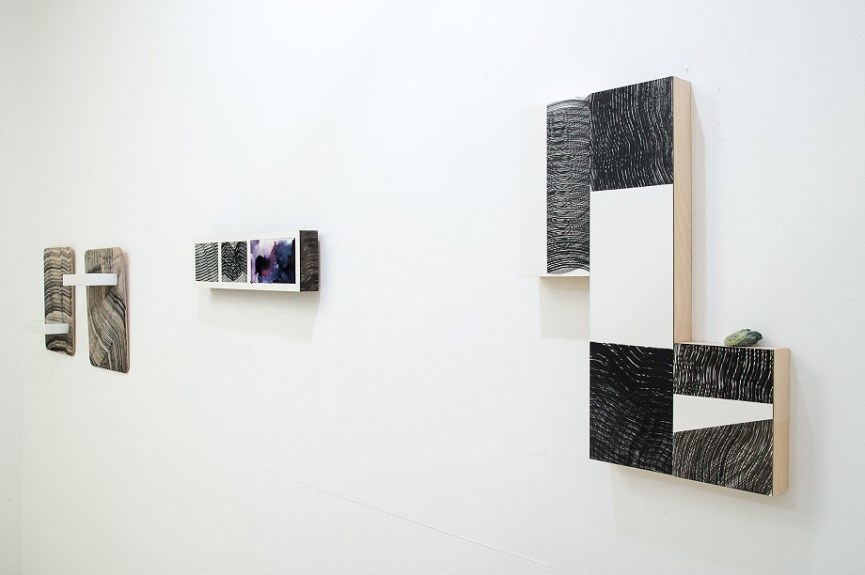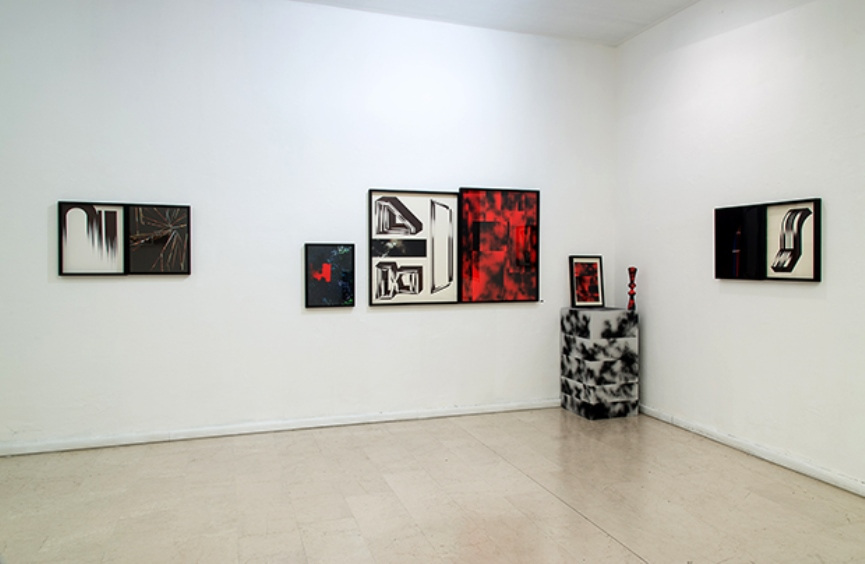 Involving Doubts at D406
Involving Doubts by 2501 and Francesco Igory Deiana was opened on November 22, and it is currently on display at D406 gallery in Modena, where it will stay through January 10, 2015. The exhibition catalogue is written by G. Matta, and if you're in Modena looking for a posh Maserati, you might want to put a piece of art in your shiny new car as well, so drop by and check out the show (recommendations of the gallery).
Never2501 a.k.a. 2501 is known to be happy to work in pair. We've written about his collaborative adventure in Vienna earlier this year. Francesco Igory Deiana, a San Francisco based Italian, is also a frequent participant of group shows, such as the Space/Squared show from the spring of 2014.
If you enjoy the abstraction in urban art, sign up for My Widewalls today and stay in the look with the latest trends in the new contemporary movement!