An artist that creates excellent works in a variety of mediums, Io Makandal, is having a debut solo show soon at Kalashnikovv Gallery ‒ with her newest art pieces Entropy Into a Third Landscape, driven by an interest into the relationship between nature and the artifice inside an urban context. Her art covers the field of many different mediums; site intervention, installation, drawing, sculpture, printmaking, photography and digital art. Working by the principles of chance and automatism in collecting materials, she places them into new relations which change their meaning and the conventional memory we have of their place in our everyday surroundings. Highly intuitive in her approach to art, she explores chaos and order, as well as the relation between heteronomy and autonomy of objects jostled up against each other, thus creating third landscapes which open up new spaces for our individual investigation of the relationship we have to the objects of either plant, industrial or commodity matter.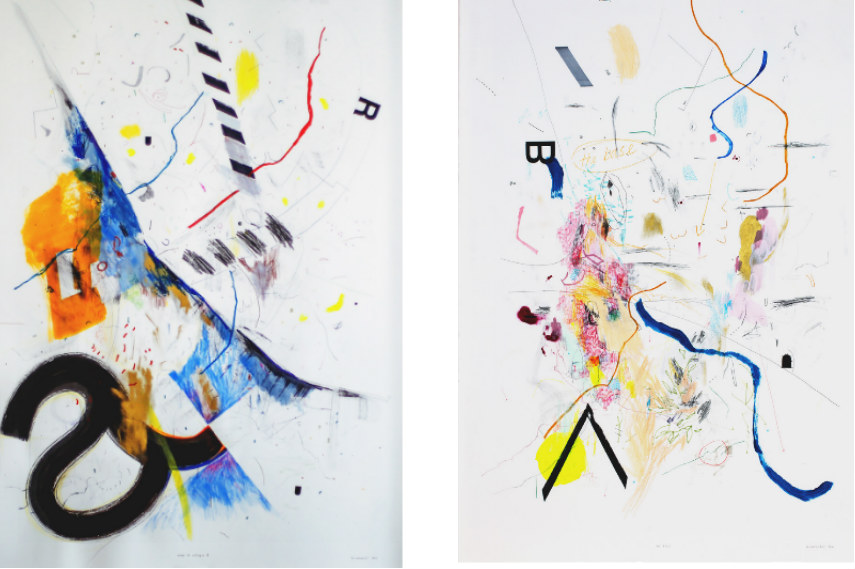 A Third Landscape
Io Makandal adopted a methodology that puts intuition and automatism into the center of her works, which she uses to create a space where collected materials can enter into a new form of freedom of connection to each other, and of expressing their own essence. Besides her exploration of space in installations and drawings, her new exhibition will present site-specific and found scenes that show the relation between nature and the artifice, the third landscape which explores, but also moves above the binary view we usually have of this relation. This is a space where plants and concrete blocks meet, places where plants push trough the hard, artificial materials and open space for new life to enter into a dead urban landscape, therefor transforming it equally as it transforms the human inhabitants of these landscapes. Her works express a concern of the human impact on the natural landscape, and a general effect that urbanism has both on the environment and on the human psyche.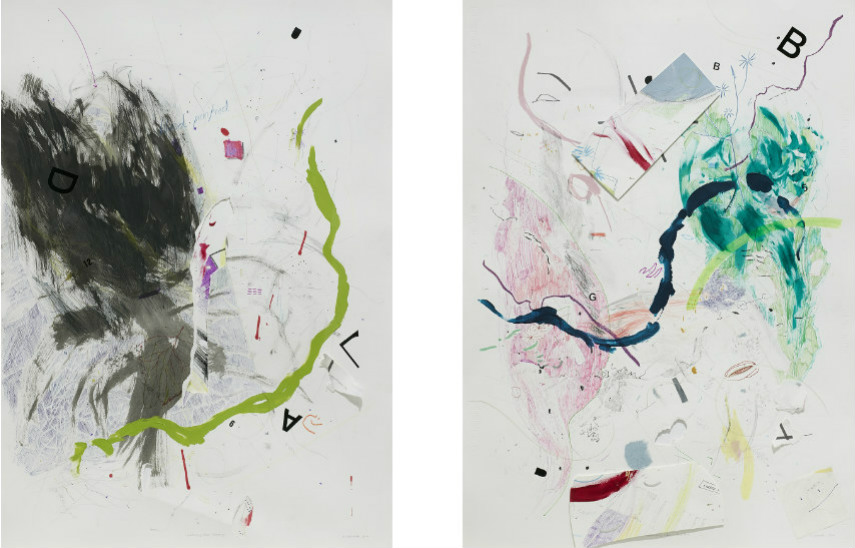 Tactile Drawings
Coining the term tactile drawings in explaining her works on paper, and expressing it as dimensional installations which use the wall as an initial surface but continues the conversation on a flat surface, she enters a conversation that occurs between the material qualities such as color, texture and form of her objects. The drawings create a fictional mindscape, fragmented in it's nature, obeying a centrifugal force that come into a play with a pataphysical meditation - a term she borrows from the French symbolist writer Alfred Jarry, an artist who's work she continues to develop visually. Pataphysics is a term which avoids having a definite meaning, best explained as an exploration of  imaginary phenomena existing in a world above metaphysics, exploring fictional solutions.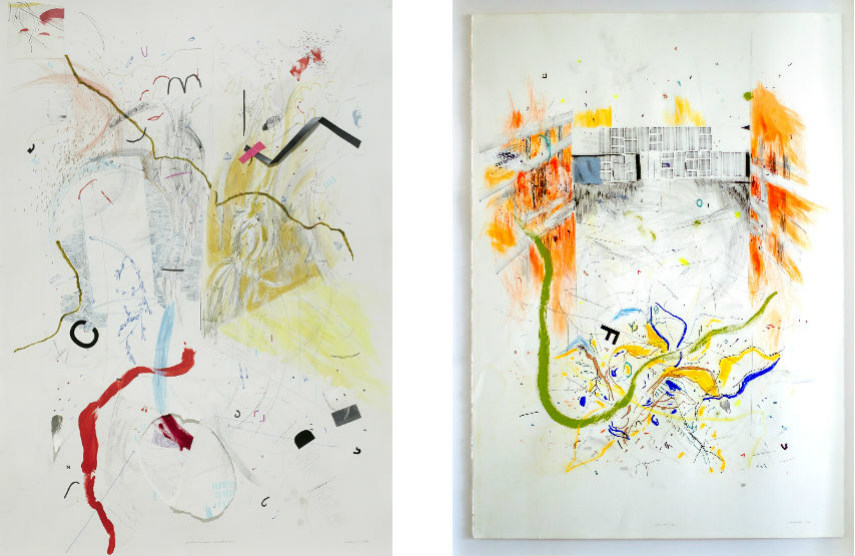 Io Makandal Art Premiering in Kalashnikovv Johannesburg
After presenting her art on the Cape Town Artfair, this exhibition will explore the entropy unfolding as urban infrastructure fragments and has an opening on March 09, 2017 at Kalashnikovv Johannesburg. Entropy Into a Third Landscape will also feature a guest speaker, an educator, writer and art specialist Wilhelm van Rensburg. These new works will merge you in the imaginative world of this highly versatile artist, and raise new questions on the duration and development of human habitats on our planet, which always decay, thus creating different and unique affiliations with the natural environment. Before exploring natural landscapes on March 09, Kalashnikov gallery also opened an exhibition by Sikelela Damane on March 02, which explores political landscapes by drawing attention to popular culture and confronting the controversies inside public conversations on local and political events.
Featured images: Io Makandal - Buffer Between Detail 01, 2016, Io Makandal - Buffer Between, 2016, Io Makandal - Buffer Between Detail 02, 2016, Io Makandal - Dolorus Imagi-nation, 2016. All Images Courtesy of Kalashnikovv Gallery.