Looking throughout the art history, a number of significant artists embraced the multimedia approach in order to express their creative visions, yet some of them are mostly recognized as masters of one specific medium, while their domains in others are not known or properly examined.
A good example is the established American photographer Irving Penn, who was a really good painter as well. As a matter of fact, he started and ended his long career as a painter, creating a quite an astonishing body of work. The domains of his painting practice will be closely examined and presented with the upcoming exhibition simply titled Irving Penn Paintings at the Pace Gallery in New York.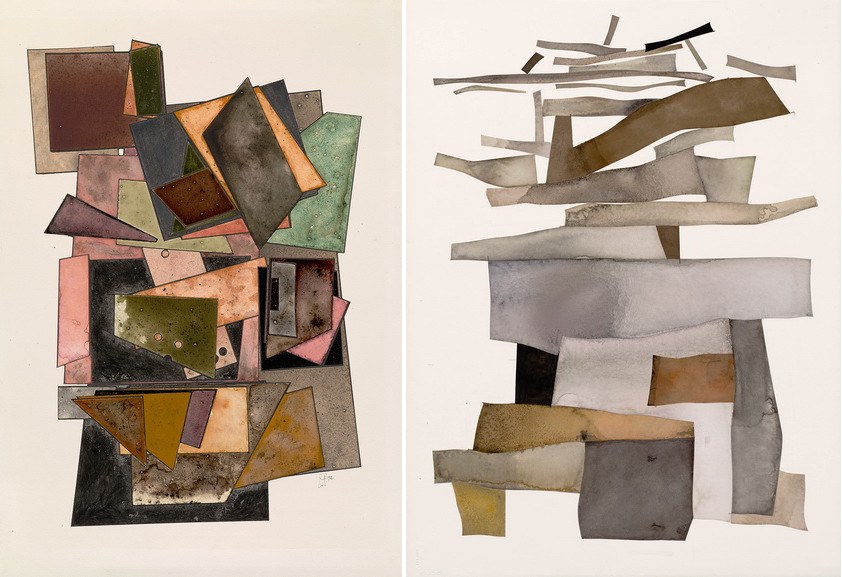 An Established Photographer And a Dedicated Painter
The contribution of Irving Penn to photography is huge, and his fashion photographs (especially the ones he did for Vogue), portraits and still lives tell much about his sharp, smooth and precise black and white style.
Penn's paintings are far more lucid and experimental, and reflect his need to escape from any form of conventions. The collage-like layered abstractions are mostly inhabited by mushrooms, mythical creatures and other strange formations which are then colored and lined with ink, dry color pigments, and gum Arabic.
In his later phase, the artist painted much freely and avoided some of the previous steps used in the process.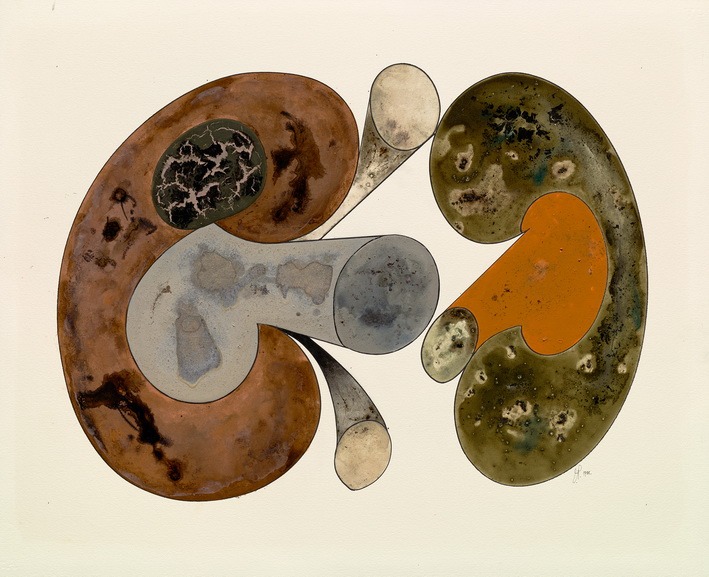 A Few Words About The Selection
Around thirty works gathered for this exhibition were made in the period between the late 1980s and the early 2000s. All those works are influenced by Henri Mattise and Fernand Leger and can be described as mixed-media paintings since Irving Penn meticulously constructed them by using different materials, forms, and colors.
In the begging of his career, Penn produced a few Surrealist drawings which were displayed only once within retrospective at the Museum of Modern Art in 1984. After that exhibition, he once again started painting and drawing forty years after his earliest experimentation. In his seventies and after a successful photographic career, Penn returned to the traditional art form which he expressed the best in his memoir Passage:
Pleased with the new freedom, I found inside myself accumulated forms, enjoyed arbitrary color, the touch of the brush, the flow of pigment, the slowness and privacy.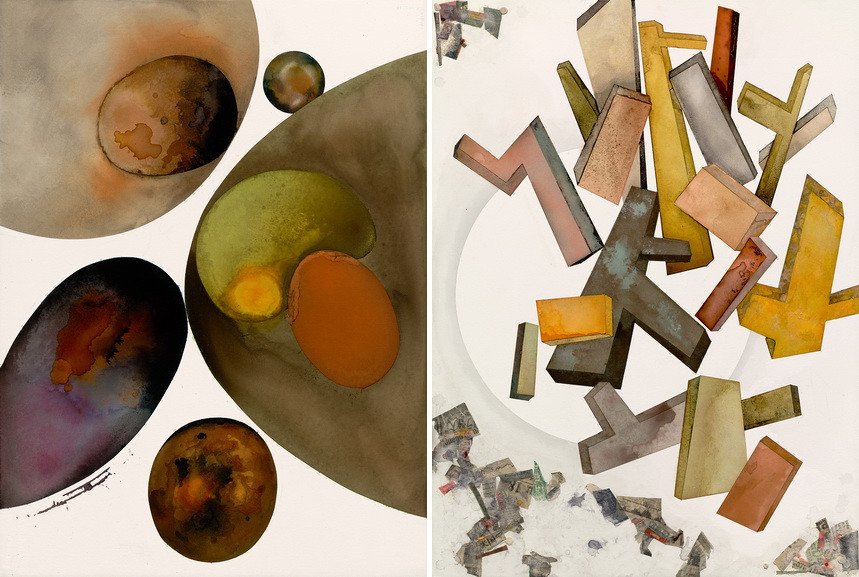 Irving Penn at The Pace Gallery
The upcoming exhibition is quite relevant since it tends to reveal the growth of Irving Penn's painterly style and to emphasize another important aspect of his oeuvre. All of the works are actually loans from the collection of The Irving Penn Foundation, which together with Pace and Pace/MacGill will publish an extensive catalog featuring the essay by writer and curator David Campany.
Irving Penn Paintings will be on view at Pace Gallery located on 32 East 57th St, 2nd Floor, from 13 September until 13 October 2018, with an opening reception scheduled for 12 September from 6–8 pm.
Featured image: Irving Penn – Still Life with Skull, Bottle, and Sewing Machine, 2005. Watercolor with sand and gum Arabic over inkjet print on paper, 16 5/16 x 22 1/8 in. © The Irving Penn Foundation. All images courtesy Pace.