The most comprehensive exhibition of the great Irving Penn photography will soon be presented as a retrospective at The Metropolitan Museum of Art, to mark the centennial of the artist's birth. His career flourished over the span of 70 years in which he mastered portraiture and studio photography and became well known for his great attention to composition, nuance, detail, and printmaking. Titled Irving Penn: Centennial, the exhibition will show both his masterpieces and less known prints from all of his major series. Besides his well-known fashion photography, he was also a master of perceptions which extended beyond the human face and figure, into the world of the artifact.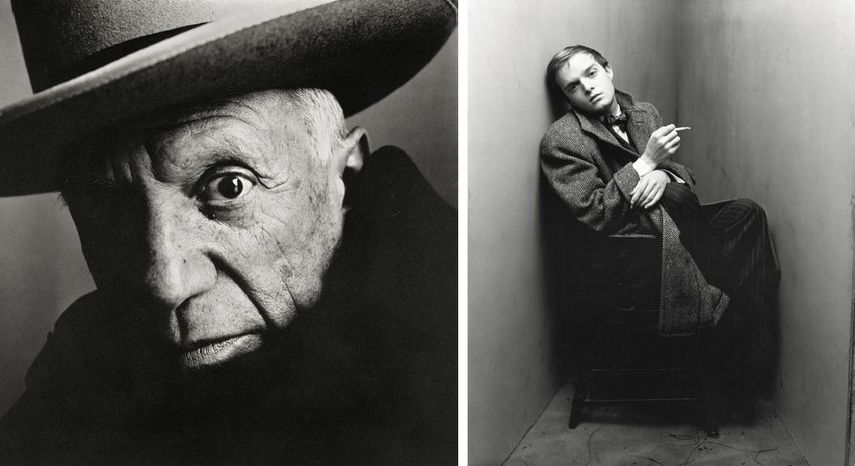 Masterpieces of Fashion Photography
Most known and celebrated for his more than six decades of influential work at Vogue magazine, Irving Penn for sure left a crucial mark in the style of the entire fashion photography world. His early photographs of couture are masterpieces, they established a new standard for photographic renderings of style in the middle of the 20th century. The most representative points of his work include his innovative approach to creating rigorous modern compositions, minimal backgrounds, and diffused lighting, which became extremely influential for all other artists working in this field. But, besides his work with portraits, he also explored the space of objects and still life, where he had a chance to explore his sculptor's sensitivity to volumes in light.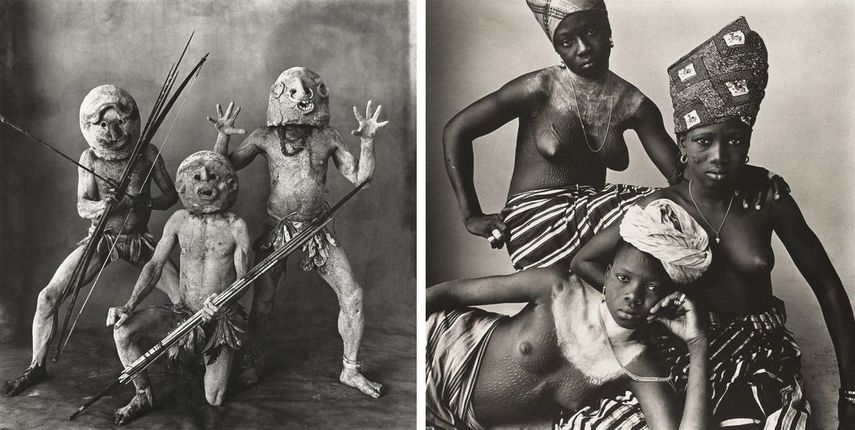 Mapping the Overall Geography of His Works
The retrospective will try not to fall into the trap of mainstream representations of Irving Penn's works, in which curators either approach it with a single lens — as the portraitist, fashion photographer, still life virtuoso — or as the master of all trades. It will rather present the overall geography of the work through an organization which follows the patterns of his development and the structure of his own approach in which both his life and art experiences become the most valuable elements. The focus will be on the wider historical context which can be read from his works; the demands of the cultural journal, the changes in the editorial approaches to fashion, the position of an artist in a commercial scene, the growth of photography as a fine art, and much more.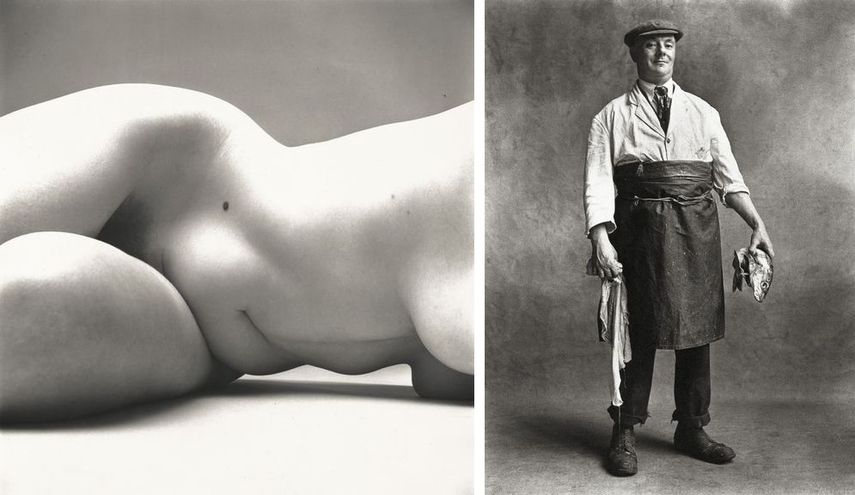 Irving Penn Photography Retrospective at the Met!
Following all his important series, the retrospective will include street signs, fashion and style, the Small Trades portraits of urban laborers, portraits of beloved cultural figures, cigarette still life, portraits of the fabulously dressed citizens of Dahomey (Benin), New Guinea, and Morocco and glorious color studies of flowers. The exhibition will be on view and open from April 24th till July 30th, 2017 at the Metropolitan Museum of Art, New York. In addition to the exhibition, there will also be a full program of lectures and a scholarly symposium about the influence and significance of Irving Penn photography on an entire century of art.
Featured images: Irving Penn (American, 1917–2009) - Deli Package, New York, 1975 ; Platinum-palladium print, 1976; 15 ⅞ × 20 ¾ in. (40.3 × 52.7 cm) ; The Metropolitan Museum of Art, New York ; Promised Gift of The Irving Penn Foundation © The Irving Penn Foundation; Irving Penn (American, 1917–2009) - Ungaro Bride Body Sculpture (Marisa Berenson), Paris, 1969; Gelatin silver print, 1985;  12 × 9 ⅜ in. (30.5 × 23.8 cm); The Metropolitan Museum of Art, New York; Promised Gift of The Irving Penn Foundation © Condé Nast; Irving Penn (American, 1917–2009) - Two Miyake Warriors, New York, 1998; Platinum-palladium print, 1999; 21 × 19 ⅝ in. (53.5 × 49.8 cm); The Metropolitan Museum of Art, New York,; Promised Gift of The Irving Penn Foundation © The Irving Penn Foundation; Irving Penn (American, 1917–2009) - Tribesman with Nose Disc, New Guinea, 1970; Gelatin silver print, 2002; 15 ½ × 15 ⅜ in. (39.4 × 39.1 cm); The Metropolitan Museum of Art, New York; Promised Gift of The Irving Penn Foundation © The Irving Penn Foundation; Irving Penn (American, 1917–2009) - Ta Tooin (The Bowery), New York, ca. 1939; Gelatin silver print; 9 ½ × 7 ½ in. (24.1 × 19.1 cm); The Metropolitan Museum of Art, New York; Promised Gift of The Irving Penn Foundation © The Irving Penn Foundation; Irving Penn (American, 1917–2009) - Single Oriental Poppy, New York, 1968; Dye transfer print, 1987; 16 ⅞ × 21 ⅛ in. (42.9 × 53.7 cm); The Metropolitan Museum of Art, New York, Promised Gift of The Irving Penn Foundation © The Irving Penn Foundation; Irving Penn (American, 1917–2009) - Rochas Mermaid Dress (Lisa Fonssagrives-Penn), Paris, 1950; Platinum-palladium print, 1980; 19 ⅞ × 19 ¾ in. (50.5 × 50.2 cm); The Metropolitan Museum of Art, New York,; Promised Gift of The Irving Penn Foundation © Condé Nast; Irving Penn (American, 1917–2009) - Naomi Sims in Scarf, New York, ca. 1969; Gelatin silver print, 1985; 10 ½ × 10 ⅜ in. (26.7 × 26.4 cm); The Metropolitan Museum of Art, New York, Promised Gift of The Irving Penn Foundation © The Irving Penn Foundation; Irving Penn (American, 1917–2009) - Marlene Dietrich, New York, 1948; Gelatin silver print, 2000; 10 × 8 1/8 in. (25.4 × 20.6 cm); The Metropolitan Museum of Art, New York, Promised Gift of The Irving Penn Foundation © The Irving Penn Foundation; Irving Penn (American, 1917–2009) - Ingmar Bergman, Stockholm, 1964; Gelatin silver print, 1992; 15 ⅛ × 15 in. (38.4 × 38.1 cm) ; The Metropolitan Museum of Art, New York Promised Gift of The Irving Penn Foundation © The Irving Penn Foundation; Irving Penn (American, 1917–2009) - Glove and Shoe, New York, 1947; Gelatin silver print; 9 ⅝ × 7 ¾ in. (24.4 × 19.7 cm); The Metropolitan Museum of Art, New York; Promised Gift of The Irving Penn Foundation © Condé Nast; Irving Penn (American, 1917–2009) - Girl Drinking (Mary Jane Russell), New York, 1949; Gelatin silver print, 2000; 20 ½ × 19 ⅜ in. (52.1 × 49.2 cm); The Metropolitan Museum of Art, New York; Promised Gift of The Irving Penn Foundation © Condé Nast; Irving Penn (American, 1917–2009) - Cuzco Children, 1948; Platinum-palladium print, 1968; 19 ½ × 19 ⅞ in. (49.5 × 50.5 cm); The Metropolitan Museum of Art, New York, Promised Gift of The Irving Penn Foundation © Condé Nast; Irving Penn (American, 1917–2009) - Cigarette No. 37, New York, 1972; Platinum-palladium print, 1975; 23 ½ × 17 ⅜ in. (59.7 × 44.1 cm); The Metropolitan Museum of Art, New York, Promised Gift of The Irving Penn Foundation © The Irving Penn Foundation; Irving Penn (American, 1917–2009) - After-Dinner Games, New York, 1947; Dye transfer print, 1985; 22 ¼ × 18 ⅛ in. (56.5 × 46 cm); The Metropolitan Museum of Art, New York,
Promised Gift of The Irving Penn Foundation © Condé Nast