It is always interesting to look closer at how art history was written and how we learn about the leading Western painterly masters whose works still dazzle people around the globe. Along with devoted art historians, there were also passionate art patrons who had the vision to empower artists by supporting them financially and collecting not only paintings and sculptures but other commodities as well.
Interestingly but not surprisingly so, the art patrons were mostly men, but before the 20th-century emancipation of women that came along with Modernism, and before one Peggy Guggenheim, there was another important and equally fierce female art patron - Isabella Stewart Gardner.
Gardner was a leading American art collector and philanthropist who founded the Isabella Stewart Gardner Museum in Boston, home to an incredible collection of a great number of precious artifacts. This notable figure was an avid traveler, willing to explore and satisfy her intellectual curiosity. Throughout her lifetime Gardner was a friend of established artists and writers of the day such as John Singer Sargent, Anders Zorn, Henry James, James McNeill Whistler, Okakura Kakuzo, and Francis Marion Crawford.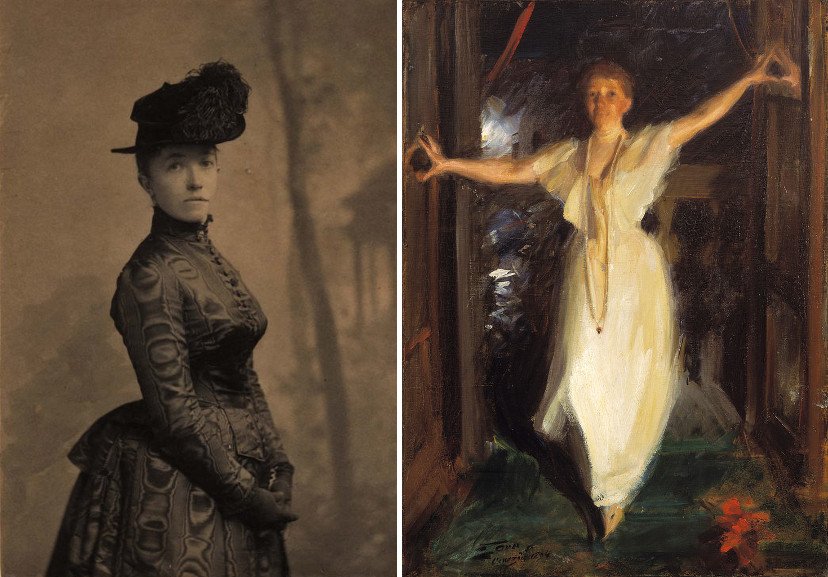 Becoming A Passionate Collector
Isabella Stewart was born in New York City in 1840 to an influential family of linen-merchants. As a young girl, she attended a nearby academy for girls where she received proper education, and when she was sixteen her family moved to Paris. There, she continued studying at the school for American girls. In 1857 she visited Italy and saw Gian Giacomo Poldi Pezzoli's collection of Renaissance art which inspired her what later became her own impressive art collection.
The following year, Stewart returned to New York and was invited by her schoolmate Julia Gardner to visit Boston where she met her brother John Lowell "Jack" Gardner. The sister and brother came from one of the richest families in Boston, and logically John was one of Boston's most desired bachelors. In 1860 the two married and then started living in a Boston-based house prepared for the newlyweds by Isabella's father.
Jack and Isabella got a son in 1863, but he unfortunately died from pneumonia two years later. In 1867, Isabella suffered a miscarriage and was told she is no longer able to have children, while her close friend and sister-in-law tragically died. Gardner became extremely depressed and had health issues, and following the advice of doctors, she and Jack traveled to Europe the same year.
The Gardners traveled for a year, Isabella's health gradually improving, and after their return to the States, she was transformed into an influential, fashionable socialite. In 1875 the couple took three young boys under their wing after Jack's brother, Joseph P. Gardner, died. Starting from the late 1880s, they traveled across Europe, America, and Asia to explore foreign cultures and such activity became frequent, keeping them out of the country for a total of ten years.
Collective Vision: The Isabella Stewart Gardner Museum
The Museum
During their first visits to Europe, the Gardners started putting their art collection together. Since they lived in Paris, where they were exposed to both historic and modern art, and were often visiting Venice, at the time an important artistic center for the circle of English and American expatriates, it was easier for them to calibrate their taste.
Around 1891, Isabella inherited a significant sum that allowed her to focus more on European fine art. The following year she purchased Vermeer's famous painting The Concert at a Parisian auction house. Isabella was also interested in Oriental art found on her journeys to Egypt, Turkey, and the Far East. The Gardners gradually formed a sophisticated collection consisting primarily of paintings and statues, but also fine ceramics and manuscripts, silver, art tapestries, as well as decorative doors, stained glass, and mantelpieces.
Around 1896, the Gardeners realized that their house in Boston's Back Bay was not spacious enough to store their growing collection of art, including masterpieces by Rembrandt, Botticelli, and others. Two years later, Jack suddenly died, and so Isabella was determined to make their dream come to reality and establish their museum. She bought land and hired architect Willard T. Sears to build a museum inspired by the Venetian Renaissance palaces.
A great number of artworks in her collection were acquired thanks to Bernard Berenson, the influential art historian who specialized in the Renaissance. Alongside the mentioned Vermeer painting, the Gardner collection includes Raphael's The Colonna Altarpiece, Titian's Europa, Botticelli's Madonna and Child with an Angel, as well as a few other iconic works. Although she purchased numerous artifacts by herself, Isabella often asked her male business partner to do it on her behalf since it was not usual for women to collect art.
The Isabella Stewart Gardner Museum was built around a glass-covered garden courtyard, the first of its kind in America. with the galleries on the second and third floors. Gardner spent an entire year installing the collection according to her personal and rather eclectic taste; therefore, paintings, sculptures, textiles, and furniture from different periods and cultures create an unusual and rich narrative. The grandiose room that was initially located on the first and second floors on one side of the building was later split to enable a proper display for a large John Singer Sargent painting called El Jaleo.
The museum finally opened in 1903 to a selected group of invitees, and a grand opening was followed by a performance of the Boston Symphony Orchestra. The general public was able to enjoy the collection some months later.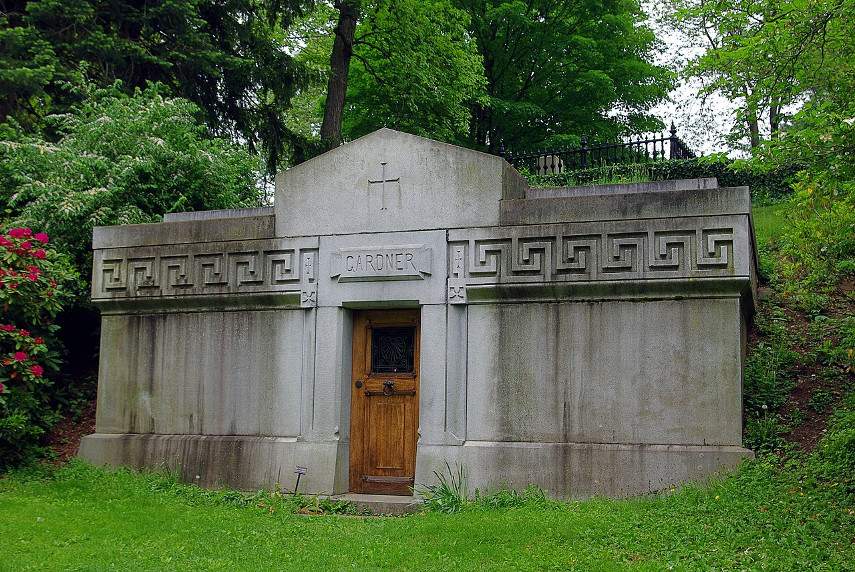 The Legacy of Isabella Stewart Gardner
Until her death in 1924, when in residence at the museum, Isabella Stewart Gardner lived on the fourth floor. After her death, it became the residence for the museum's director. During the 1980s this privately-owned institution struggled financially, and the building was in a bad condition. In 1982 the FBI unraveled the plot by Boston criminals to plunder the museum in 1982, so the security had to be improved. Despite these efforts, in 1990 the museum was robbed, and thirteen works of art were stolen. The police were unable to locate the thieves.
Isabella's testament specified the endowment of $1 million and outlined stipulations for the support of the museum, including the instruction that the permanent collection should not be significantly altered. She also left bequests to Animal Rescue League of Boston, Massachusetts Society for the Prevention of Cruelty to Animals, and Massachusetts Society for the Prevention of Cruelty to Children, Industrial School for Crippled and Deformed Children. Since the art patron was a devoted Anglo-Catholic, in her will she requested that the Cowley Fathers celebrate an annual Memorial Requiem Mass for the repose of her soul in the museum chapel, and so this obligation is performed each year on her birthday.
The philanthropic orientation of Isabella Stewart Gardner was probably affiliated with the genuine understanding of the hardship of the others, as she was herself exposed with a myriad of emotional roller-coaster throughout her life. Her collection is a result of a profound interest in arts and culture, a sincere belief that art complements the world. The Queen of the Back Bay, as Gardener was often referred to during her life, was a unique figure and a bold woman willing to fight patriarchy in her favor.
Editors' Tip: Eye of The Beholder: Masterpieces from the Isabella Stewart Gardner Museum
The official companion book to the Isabella Stewart Gardner Museum's hundredth anniversary celebration. During her lifetime (1840 - 1924) Isabella Stewart Gardner was at the heart of Victorian Boston's liveliest salon. Henry and William James, Henry Adams, Oliver Wendell Holmes, John LaFarge, James McNeill Whistler, Bernard Berenson, and John Singer Sargent all gathered at Fenway Court, in the company of works by Giotto, Fra Angelico, Titian, Raphael, Rubens, and Rembrandt. One hundred years after its completion, the Isabella Stewart Gardner Museum remains as intrepid and idiosyncratic as its creator. The embodiment of one woman's vision, the Venetian palazzo turned inside out and its wildly eclectic collection of twenty-four centuries of paintings, sculpture, furnishings, and books nonetheless speak very personally to all who enter.
Featured image: Views of the Isabella Stewart Gardner Museum, Boston. Photo: Sean Dungan; images via Wikimedia Commons.