Made in Italy – is there a better label you can find on a piece of furniture, clothes, or anything related to design? It's very simple - Italian design is the best in the world, and there is no doubt about it. Many would argue differently, but if all aspects of design are taken into account, from industrial to fashion design, there is no other country that could compete with Italy. Why are Italians so good in it? What makes Italian designs so special? It's not easy to answer these questions.
Many experts argue that Italy has always invested in art throughout its history; even before the country was created and when the Peninsula was divided into dozens of small city-states, local aristocrats spent huge amounts of money on art, luxury design and culture in general. There is no need to mention that Italy is a country of the Renaissance. Over the centuries, aristocrats and the ruling class in Italian cities maintained a high interest in design and art. Even the fashion was always popular in Italy. Its roots can be traced back to the 14th Century. Style and glamour became an inseparable part of the ruling class' identity. And once Italy united, and when the old feud system was replaced, an enormous heritage of the 'design passion' remained. And even during the periods when Italy was a poor country, it had a number of famous designers, fashion, industrial and/or furniture ones (they designed luxury furniture, for example, from chair to beds).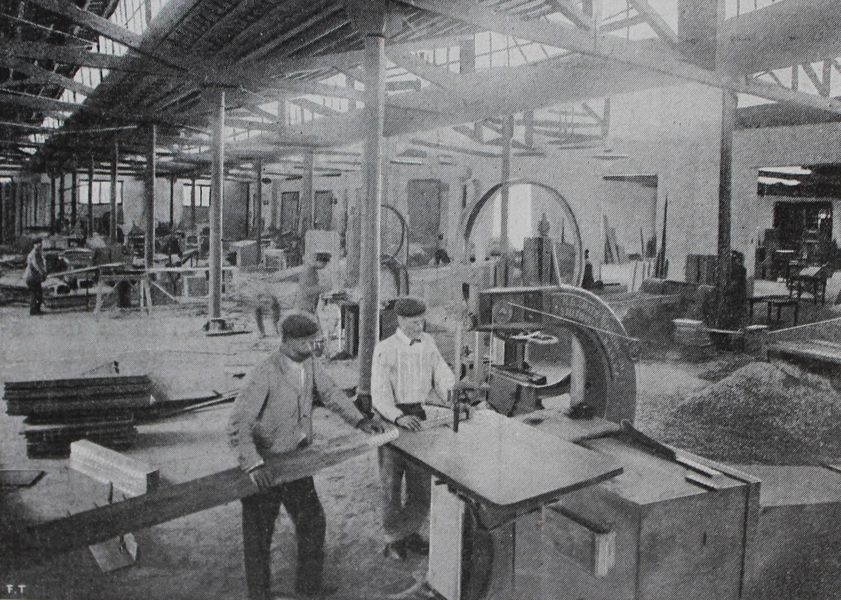 The Emergence of Modern Interior and Industrial Design
Following the age of the Industrial Revolution that caught Italy during the pre-unification in the Kingdom of the Two Sicilies, Italian design started to develop slowly in various different fields. At the beginning of the twentieth century when the age of luxury industry started to develop, industrial and interior design came to life through the work of Italy's first great designers such as Vittorio Ducrot and Ernesto Basile. This new freedom of creativity drew from the huge Italian artistic tradition consisted of smithcraft, glass, making, furniture making or pottery. Initially, furniture designers struggled to create an equal balance between classical elegance and modern creativity, and created pieces that were much similar to French Art Deco styles. Yet, Italian Art Deco reached its peak with sophisticated, elegant, refined and innovative pieces by Gio Ponti.
The development of Italian industrial design intensified during the World War I since the machinery and technology allowed it to become serial. Looking up to the European rationalist movement, the Italian Rationalism started to emerge in the late 1920s. Inspired by the standardization concept and new industrial materials like security glass, buxus, linoleum, steel, designers from the most successful and famous rationalist association Gruppo 7 created pieces using tubular steel in a rather plan and simple style. The most representative designer of this period was Giuseppe Terragni whose furniture was characterized by simple geometric forms and functionality leaned on the Bauhaus language. Magazines engaged in modern living concepts such as Domus and Casabella had a key role in the development and growth of Italian design during the 1920s and 1930s. The infamous Triennale di Milano was born during this period as the biggest opportunity to showcase new ideas. After initially aligning with international trends and styles, Italian design soon started to stand out for its originality and sophistication.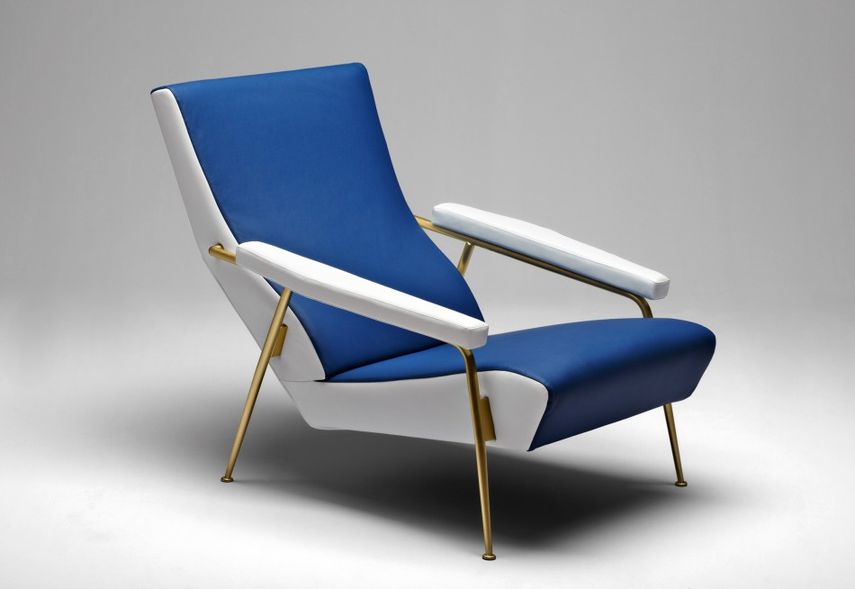 The Golden Period
Only after the Second World War, the Italian design became globally recognized and renowned, partially due the processes of globalization. The Hollywood and Italian cinema also played an important role in this process of the popularization of the Italian design. Famous Hollywood movies filmed in Rome and famous Italian movies of the 1950s and 1960s glorified the magnificent Italian design. This was the golden age and a true avant-garde of Italian design. After the war, it took a crucial turn from the technical, formal and artistic point of view. With competitive projects striving for innovation and creativity, the designers' work was merged with the research the Italian industry was conducting at the time. Applied to a variety of everyday objects from sewing machines to portable fans, this research proved useful in terms of functionality and elegance. Industrial objects and furniture became a symbol of this renaissance period during the 1950s. During this period, designers such as Gae Aulenti, Achille Castiglioni and Vico Magistretti contributed greatly to Italy becoming a Mecca for creativity and innovation.
During the 1960s and 1970s, Italian interior design reached its peak in terms of stylishness and phrases such as 'Bel Design' and 'Linea Italiana' became a commonplace in the vocabulary of furniture design. The new decade brought new names such as Mario Bellini, Enzo Mari and Rodolfo Bonneto who contributed greatly to the international success of the purer Italian design. The 1960s also brought the radical Anti-Design movement that took a stance against everything modernism stood for. Emerging as a criticism of consumer culture and the excesses of Italian design and the continuous drive for novelty, the movement reacted against the emphasis that was placed on the style and the aesthetics of form and embraced exaggerated and expressive qualities such as the striking colours, ornamentation and decoration, kitsch and irony. The key proponent of this movement was Ettore Sottsass, but it also involved designers such as Paolo Lomazzi, Alessandro Mendini or Piero Gilardi. By the second half of the 1970s, the movement had dissolved and disbanded and Ettore Sottsass formed the infamous Memphis Group that created pieced that didn't follow any known tendencies at the time. This new provocative and kitsch style became the guiding style of the new Italian design.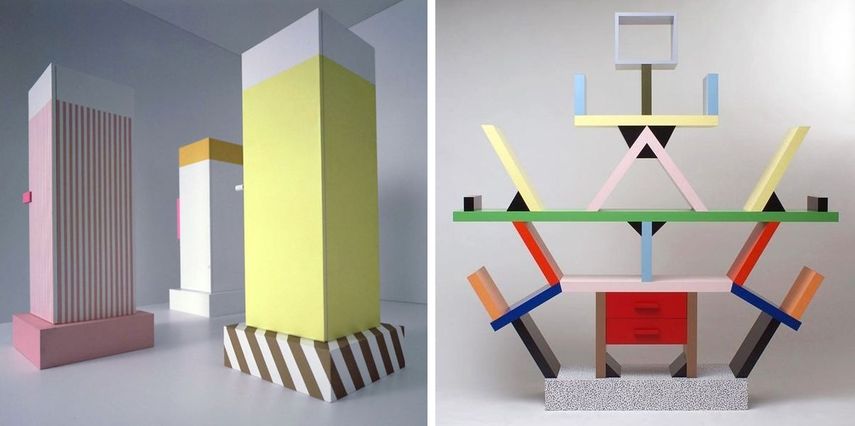 The Italian Automobile Industry
Apart from industrial design and furniture, Italy is also influential when it comes to when it comes to designing cars. Recognized for their stylishness and practicality, these cars became some of the greatest status symbols of the century. First Italian cars coming from Fiat, Lancia, Alfa Romeo, and Pininfarina contributed to the automobile's evolution fusing aesthetics and aerodynamic research and mass production. Some iconic models were Fiat Balilla, Fiat Topolino, Fiat 500 and 600, or Maserati Ghibli. Vespa Piaggio was another revolutionary novelty in the field of automobile design. It was designed by Corradino d'Ascanio and constructed by Enrico Piaggio in 1945. During the last fifty years, there were more than one hundred Vespa models. At the same time, the Innocenti company made the Lambretta scooter that became another important piece of Italian history.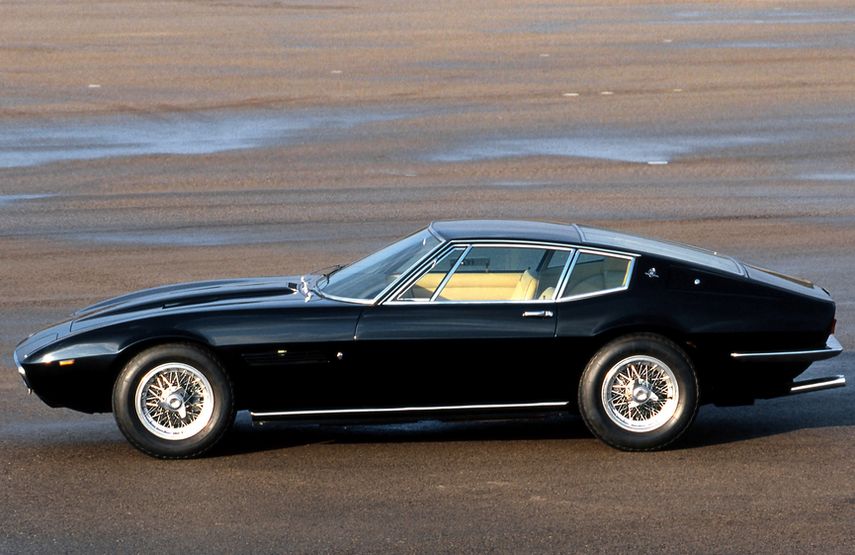 The Fashion Industry
Fashion has always been an important part of the Italian culture. Being on the forefront of the Europe's fashion trends from the 11th until the 16th century, cities such as Venice, Milan, Florence and Vicenza produced luxury goods, hats, cosmetics, jewelry and rich fabrics. As French fashion become very popular during the 17th and early 20th century, Italian fashion lost the importance it had for so long. However, the Italian school started to rise in popularity in the 1950s when labels such as Ferragamo and Gucci started a new fashion renaissance. With 1970s designers such as Armani, Versace, and Missoni, the Italian fashion industry developed from a necessity for high-end mass marketing and flourished during the late-century global overconsumption. With a rich cultural heritage of Italian Renaissance and innovative modernist aesthetics, Italian couture came to the forefront of the world's trends and became the synonym for quality. With materials such as doublecloth wool and brilliant kaleidoscope knits and prints, textiles from Italy embodied the rich heritage of famed Venetian and Florentine fashion from the 12th century and became the most relevant to the country's success in commerce. With a remarkable ability to modernize both the image and product, Italian fashion became a symbol of refined glamour. Major fashion houses such as Gucci, Emilio Pucci, Valentino, Prada, Miu Miu, Dolce & Gabanna and many more are still positioning Italy at the forefront of global fashion trends and the label 'Made in Italy' has become one of the most recognizable stamps of quality and innovation in contemporary fashion.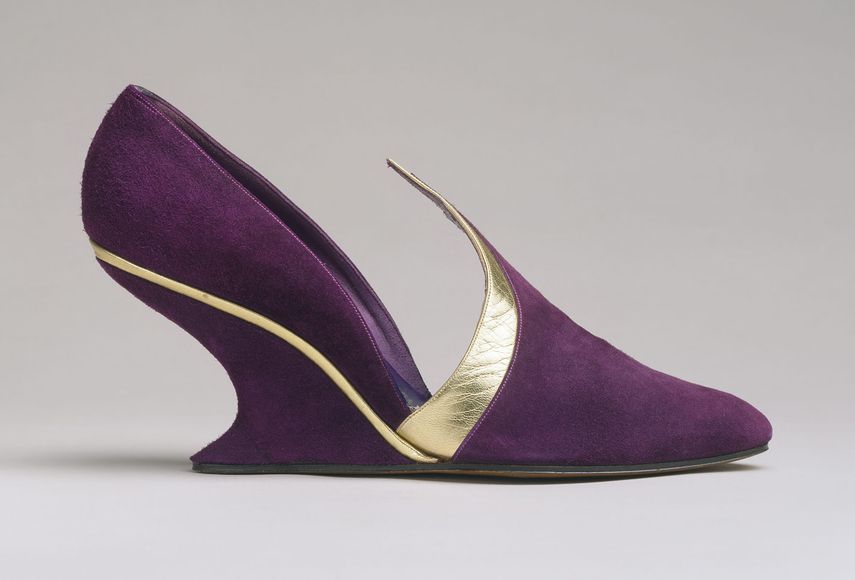 Iconic Examples of Italian Design
Italy is still on the forefront of  global design trends. Some experts claim that one of the reasons behind this was the country's lack of natural sources. That is why Italian designers have always had to work with limited materials, and employ their creativity in order to create the most beautiful forms. By doing so, a special cultural practice emerged in Italy, in which 'good style' and 'glamorous design' became a symbol of prestige. And this cultural practice can be identified among all classes and regions in Italy. The list of famous Italian brands and designer pieces is long, but let's try to make a compilation of ten of them.
Editors' Tip: Made in Italy: Rethinking a Century of Italian Design
Why are Italian designs so good? What is the secret? The answer we can find in history. That is why we recommend the book "Made in Italy: Rethinking a Century of Italian Design". Goods made or designed in Italy enjoy a profile which far outstrips the country's modest manufacturing output. Italy's glorious design heritage and reputation for style and innovation has 'added value' to products made in Italy. Since 1945, Italian design has commanded an increasing amount of attention from design journalists, critics and consumers. But is it a victim of its own celebrity? Made in Italy brings together leading design historians to explore this question, discussing both the history and significance of designs from Italy and its international influence.
Scroll down and take a look at 10 famous design examples from Italy!
Ferrari - The Most Famous Car in the World
Ferrari is a famous Italian sports car manufacturer based in Maranello. It was founded in 1939 by Enzo Ferrari, while the first car was manufactured in 1940. Since the company's beginnings, Ferrari has been involved in motorsport, competing in a range of categories including Formula One. Ferrari has produced a number of concept cars, such as the Ferrari Mythos. While some of these were quite radical (such as the Ferrari Modulo) and never intended for production, others such as the Ferrari Mythos have shown styling elements which were later incorporated into production models.
VESPA – Italian Scooter Brand
VESPA is an Italian brand of scooter manufactured by Piaggio. From their inception, Vespa scooters have been known for their painted, pressed steel unibody which combines a complete cowling for the engine (enclosing the engine mechanism and concealing dirt or grease), a flat floorboard (providing foot protection), and a prominent front fairing (providing wind protection) into a structural unit. In 1944, Piaggio engineers Renzo Spolti and Vittorio Casini designed a motorcycle with bodywork fully enclosing the drivetrain and forming a tall splash guard at the front. In addition to the bodywork, the design included handlebar-mounted controls, forced air cooling, wheels of small diameter, and a tall central section that had to be straddled.
Olivetti - The Aesthetics of a Typewriter
Olivetti is an Italian manufacturer of typewriters, computers, tablets, smartphones, printers and other business products such as calculators and fax machines. However, here, we will focus only on the famous Olivetti typewriters. But, Olivetti is also known for its design, one of the finest industrial designs in Italy. As Jonathan Martin, International Directory of Company Histories once said: [A] preoccupation with design developed into a comprehensive corporate philosophy, which embraced everything from the shape of a space bar to the color scheme for an advertising poster.
Dolce Gabbana
Dolce & Gabbana is a luxury Italian fashion house founded in 1985 in Legnano by Italian designers Domenico Dolce and Stefano Gabbana. It's based in Milan, one of the fashion's capitals of the world. The company is producing clothing, footwear, handbags, sunglasses, watches, jewelry, perfumery and cosmetics.
Giorgio Armani
Giorgio Armani S.p.A. is an Italian fashion house founded by Giorgio Armani which designs, manufactures, distributes and retails haute couture, ready-to-wear, leather goods, shoes, watches, jewelry, accessories, eyewear, cosmetics and home interiors. It operates worldwide, while its products are considered to be one of the most glamorous fashion designs in the world.
Massimo Vignelli Design
Massimo Vignelli was an Italian designer who worked in a number of areas ranging from package design through houseware design and furniture design to public signage and showroom design. He was the co-founder of Vignelli Associates, with his wife, Lella. He is famous for his quote: If you can design one thing, you can design everything. One of the works he was most proud of was the map of the New York Subway which he designed in 1972, and that became a landmark in Modernist information design.
All Images used for illustrative purposes only.