Italian art developed on the peninsula in Europe's south since prehostiric times and evolved significantly during the Roman Empire. At this point in time Italy was the center of an artistic culture and developed a universal language for its expression. Names like Leonardo da Vinci, Michelangelo, Caravaggio, Botticelli and Bernini are among the most prominent in art history. The legacy of these artists and the excellence of Italian art continue until this day. Artists to carry on the international recognition of Italian art are street artists hat have a found an entirely new visual communication to represent this unique view on art. Agostino Iacurci, Aris, BR1, Cyop&Kaf, Dem, Eron, Hitnes, Sten&Lex, Ufo5 and 2501 will be presenting their works at the Italian Cultural Institute in New York from June 20th to August 20th.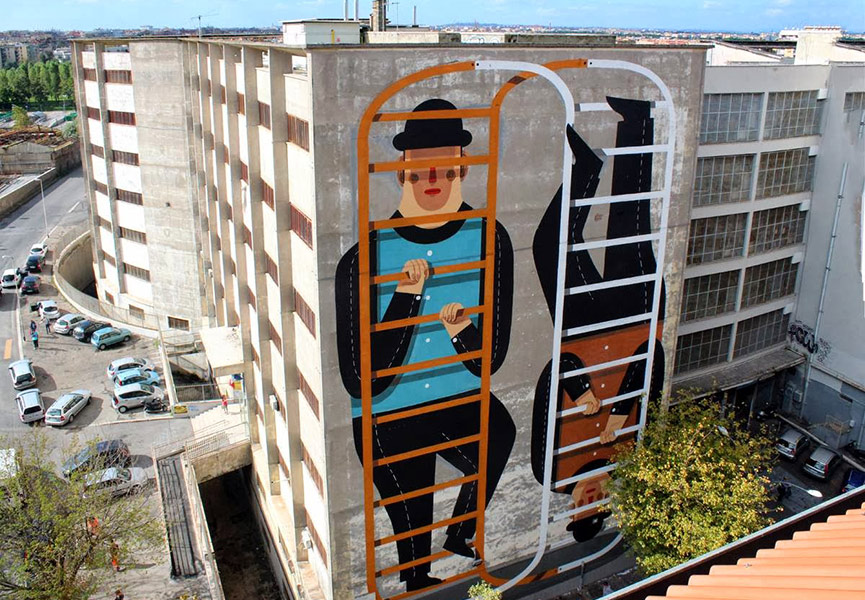 Dialogue with the Avant-Garde
"From street to Art" is an overview of Italian Street Art through the work of 10 contemporary artists, hosted by the Italian Cultural institute of New York, and curated by Simone Pallotta. The exhibition presents the individuals who have determined the Italian Street Art scene over the past two decades, presenting works that portray authoritative and personal artistic vision. The purpose is to show the development of a new generation of artists who share a strong urban presence and establish a dialogue with the Italian artistic avant-garde.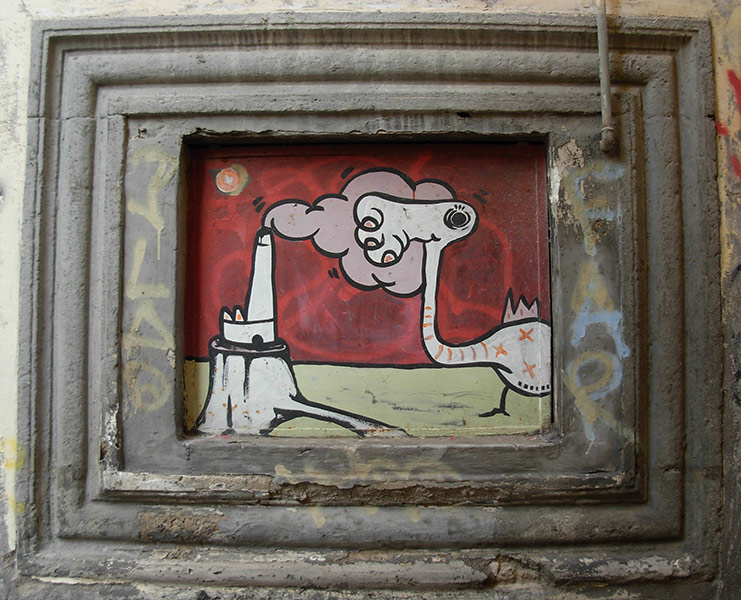 New York's Urban Culture
Since the 1970's, New York has inspired the birth of a new urban culture, conquering the art world by defining a renewed way of connecting with the public space. Graffiti is exemplary of this phenomenon, while speaking a language unintelligible to the masses.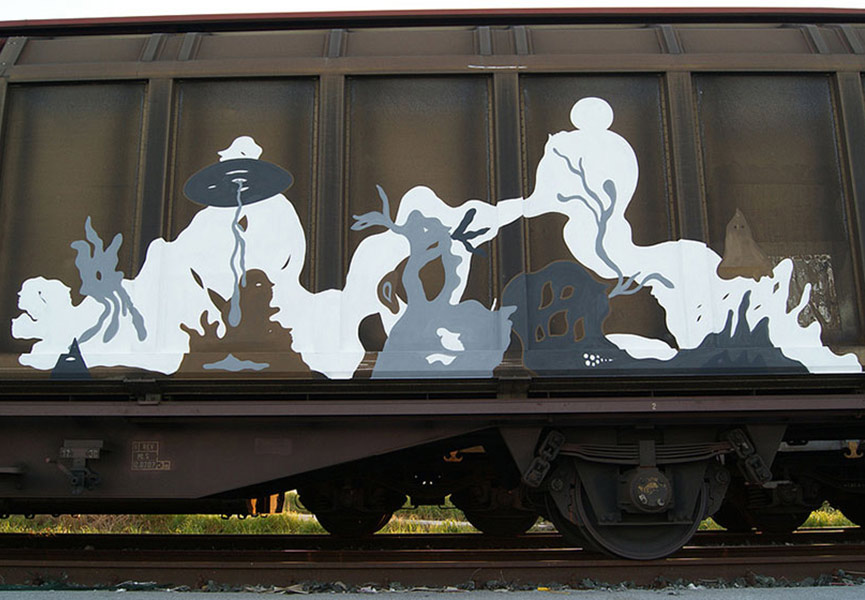 The Future of Art in Italy
With the first exhibition of Italian Street Art right in New York, we observe strong and independent creative propulsion, which has led some of these artists to present their work within more understandable formal schemes. It is at a distance from graffiti, while maintaining a closer connection with the public, and giving a strong sense of urban presence. The exhibition investigates a generation of artists, who are beginning to shape the future of art in Italy, and of Italian art in the world.