The new Jack Early exhibition at the Fergus McCaffrey will showcase the artist's new work. Jack Early sculpts and paints, creating a colorful body of work inspired by popular culture and childhood memories. The artist who took a hiatus that lasted for more than two decades continues his journey of exploration the American identity. At the beginning of his artistic career, Early addressed the problems of race, gender, gay rights and AIDS. Although intended to critique, his works had a contrasting perspective to the other artists that were emerging at the same time. After an unfortunate art event in 1992, Early went into self-imposed exile from the art world. Some of Early's "old" style can also be found in his new body of work. Although keeping the spirit of that period, the artist now presents the work that's more personal.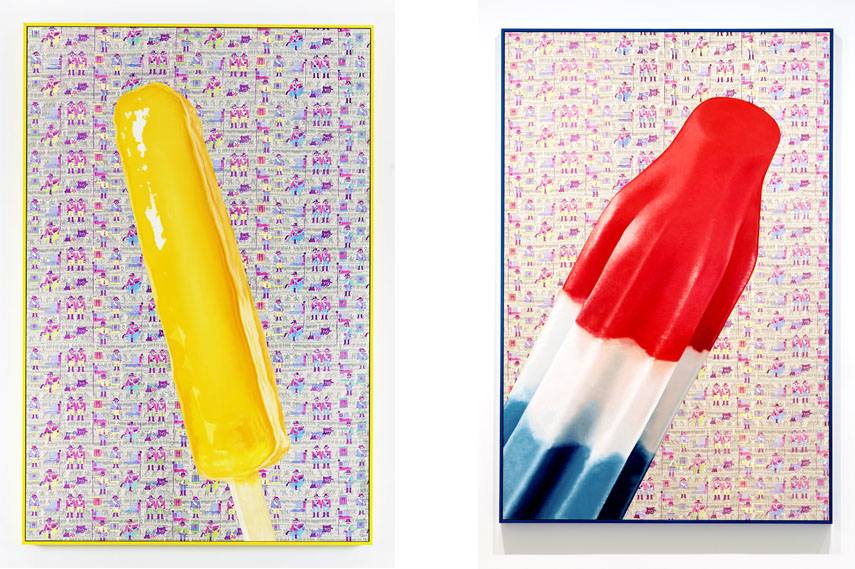 Music and Childhood Memories
Early's current work is focused on his personal story. In accordance with the aesthetics of pop art, his new exhibition will show huge, photo-realistic paintings of items such are popsicles and breakfast cereal, as well as freestanding sculptures of family members and household objects. The backdrop for them is a replica of Early's favorite childhood wallpaper of toy soldiers – modified so it shows the toy soldiers holding hands. Jack Early's vocabulary is similar to the one of pop art. However, unlike the original pop art that seems fairly ambivalent to its subjects, Early's style is famous for incorporating a lot of autobiographical elements. His work is also rich in cultural references and, while deriving inspiration from the artist's personal journey, at the same time stays rooted in the Western culture. In the meantime, Early also started to write songs. Therefore, as an accompaniment to the show at the Fergus McCaffrey, the artist's own performance of Jack Early's Life Story in Just Under 20 Minutes will be played on a Victrola.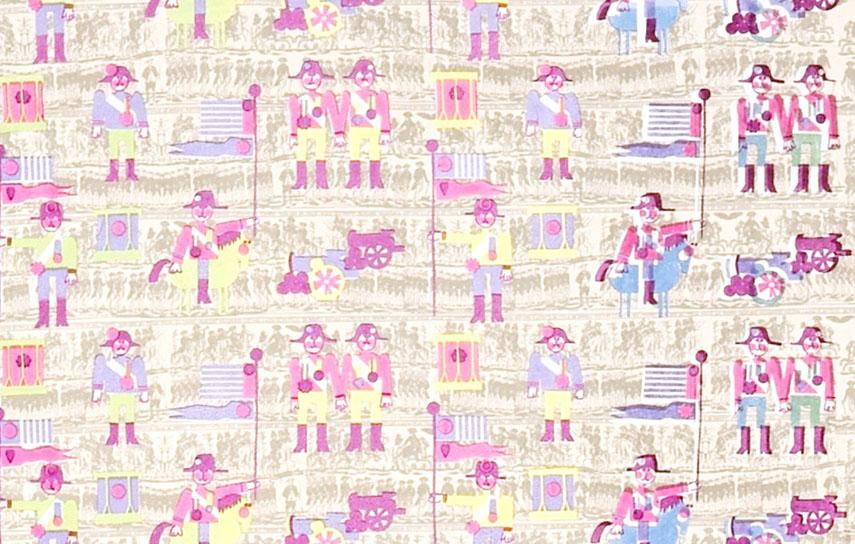 Jack Early's Solo Career Brings Someting Similar, but Different
Jack Early was born in 1962 and his rise to fame began in the eighties. Using the codes of pop culture he commented on politics, gender, race and art itsef, as a part of the duo Pruitt-Early he formed with his then-partner Rob Pruitt. In 1992, they exhibited posters of Janet Jackson, Public Enemy and Martin Luther King, Jr, as a part of the exhibition titled "Red, Black, Green, Red, White and Blue". The public was shocked – the whole thing was perceived as racist – and the artists were banned from the art world. Early decided not to be involved with art anymore, and Pruitt continued his solo career that picked up in the second half of the nineties. Early, eventually, decided to come back. In 2009 he started exhibiting again, with a sligthly, but not all that different take on his art and some newly discovered talents.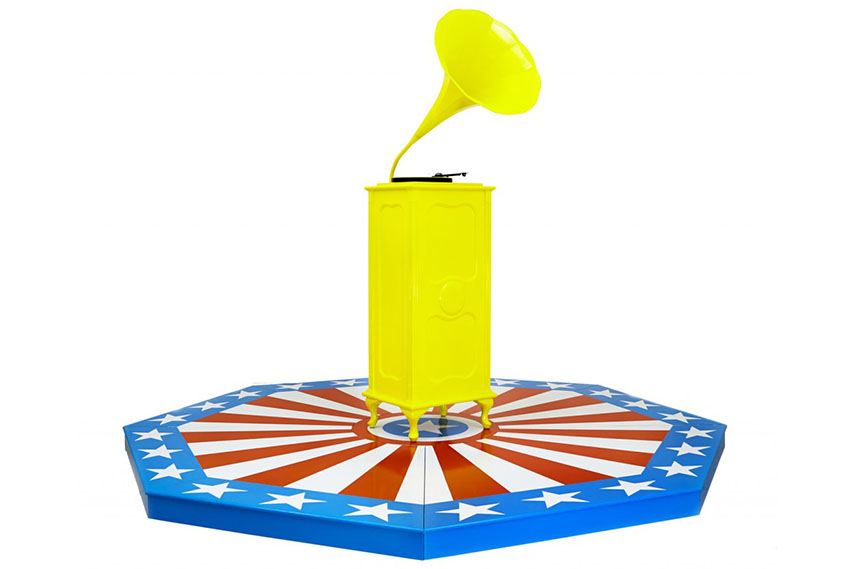 Jack Early exhibition at the Fergus McCaffrey, New York
The largest Jack Early exhibition so far will be on display at the Fergus McCaffrey in New York from Thursday, February 18 to Saturday, April 9, 2016. The opening reception will take place on February 18 from 6 to 8 p.m. The artist will attend the opening. The gallery is famous for promoting postwar Japanese art, but also exhibits the work of highly original Western artists. Jack Early is one of them, and visiting this exhibition is a perfect way to find out why.
Featured images: Jack Early - Bomb Pop, 2015, detail; Jack Early – Yellow Popsicle, 2015, detail. Images courtesy of Fergus McCaffrey.