There is always something interesting and exciting happening at Abend Gallery, Denver. In October, we enjoy the beautiful art of Matthew Saba, in the artist's solo exhibition at the gallery. In November, the gallery is organizing another great show, which will attract all true art lovers. It is presenting a solo exhibition of Jacob Dhein, featuring the beautiful works by this amazing artist, whose practice is focused on finding a perfect balance between realism and abstraction. His truly beautiful paintings (both in aesthetical and conceptual terms) are expressing a profound sense of each from an artist who has been finely tuning his passion for art since an early age.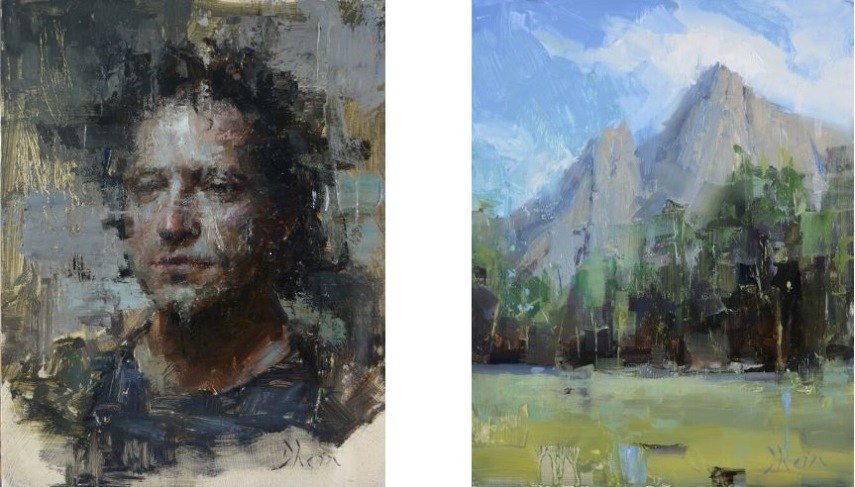 The Art of Jacob Dhein – Between Realism and Abstraction
Since his early childhood, Jacom Dhein has been interested in art, although it was during the collage, when Dhein decided to pursue art as a career. While in college, he studied representational work and has since developed a knack for pushing those techniques to their limits. When asked to explain the process of his creating, Dhein says: When I look at a subject it conveys a feeling, which in-turn helps me envision what I want the painting to look like. From what is visualized I mentally create a process that will fabricate a similar outcome using different techniques and tools. Tc Farley, his advisor and sculpture professor, taught him about the struggle and dedication one needed to succeed as an artist.  Li Hu, his painting professor, showed him the professional side of the art market and what he needed to do if he wanted to paint for a living. In Dhein's work, we can notice an expressive nature of compositions - subjects are obscured, yet certain details and characteristics of the individuals remain wholly intact.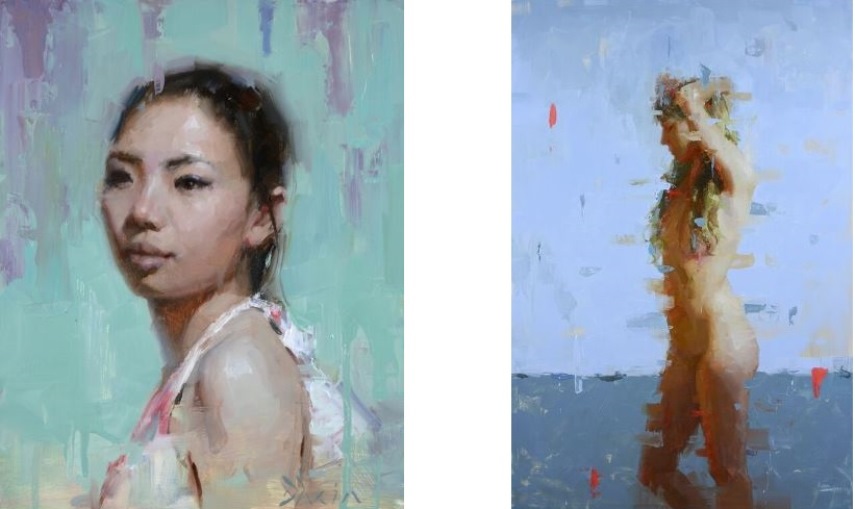 Combining Different Styles of Painting
Jacob Dhein combines different styles of painting; therefore, his works is eye-catching, finely detailed, and weighty. As a viewer, you find highly complex ideas within works that have minimal subject matter, a testament to the artist's abilities. Through accent colors, use of light, and calculated obscuration techniques, Dhein has created a niche for himself within the genre of representational painting that is uniquely his own. The cityscapes Dhein creates speak to those same elements that are found within his figurative works, however, in different ways. Given that there is a lot more imagery to take into account, he has found a way to hone in on specific elements while still capturing the scene at large. Once again his masterful use of color and light gives prominence to the objects he wishes to highlight.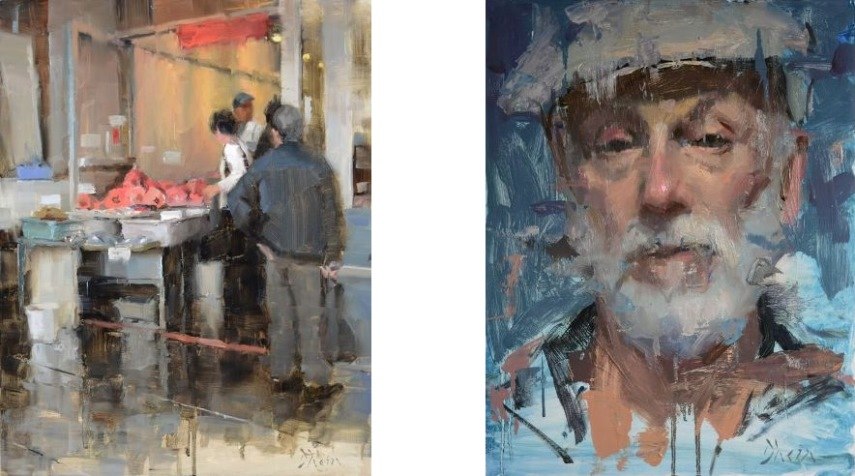 Jacob Dhein at Abend Gallery
The paintings by Jacob Dhein are simply beautiful. His technique is exemplary and each work he produces further distinguishes him as one of the most interesting representational artists to watch. So, all art lovers, be sure not to miss this show! The solo exhibition of Jacob Dhein will be on view from November 6 until November 28, 2015 at Abend Gallery in Denver. Opening reception will take place on November 6, 6-9 pm.
Sign up for My Widewalls FOR FREE, and be informed about upcoming exhibitions!
Featured Images:
Jacob Dhein - Crossing at Offarrell St, detail
Jacob Dhein - Study of Pescadaro beach wave
Jacob Dhein - Rapids at Yosemite, detail
Jacob Dhein - Nude in green II, detail
All Images courtesy of Abend Gallery.