Part of the vibrant Caribbean region, the island of Jamaica is home to a stunning mixture of arts and a rich history that gave life to it all. Indeed, Jamaican art, like the country itself, bears a unique vibe incorporated in culture and nature, celebrated by numerous artists through music, dance, film, theater, literature and visual artwork.
From the indigenous peoples Arawak and Taíno to the Spanish and English colonists, there were many of those who have helped tell the story of Jamaica to the world and who have painted the many colors of its beautiful artistic scene. Drawing from its remarkable descent, which spans from West Africa and Europe to China and India, this Commonwealth realm can surely be proud of its interesting and intriguing heritage and culture that continues to evolve and expand on the contemporary scene.
History of Jamaican Art
The Gem of the Caribbean - Brief History of Jamaican Art
If we were to pinpoint the earliest works in the history of Jamaican art, it would be the delicate art of the indigenous Taíno Indians[1], who inhabited a number of the Caribbean Islands like Cuba, Haiti, the Dominican Republic and Jamaica. They were known for the "zemí" figures, carvings of their gods and sculptural objects which housed deity or ancestral spirits, made from a wide variety of materials including bone, clay, wood, shell, sandstone, and stone. These totem-like items usually depicted a face or a curvy standing figure which resembled that of a human. Practically all of the Taíno pieces of the kind were linked to the peoples' religion and had no formal recognition whatsoever, which suggests that perhaps they weren't meant to be perceived as art, but rather as spiritual objects. Their production stopped when the Spaniards invaded the nation in 1494, following the arrival of Christopher Columbus in America.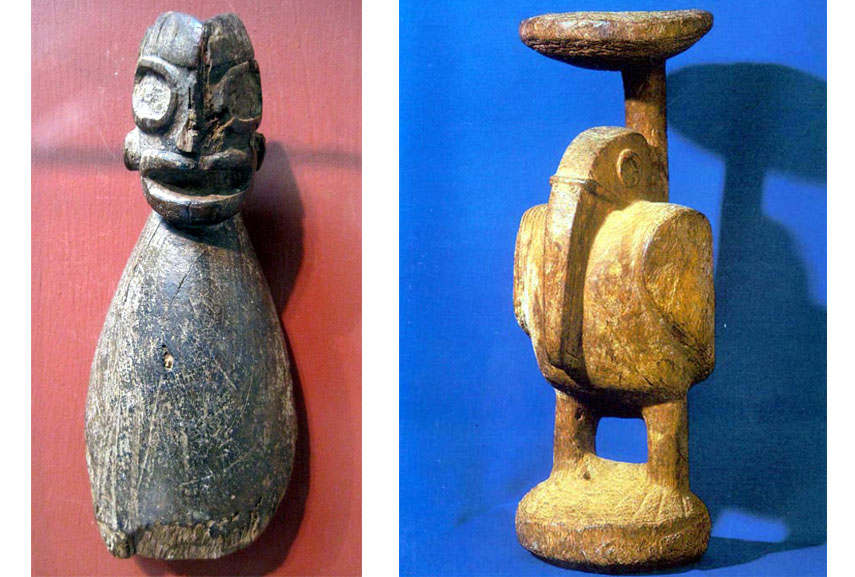 Under the Spanish Rule
Even though the Spaniards were quite evolved in the arts department, having established themselves on the renowned European scene, they hadn't incorporated much of it into Jamaican art[2]. Many historians believe that the colonists did not have much interest in doing so, and their relatively short stay of barely two centuries on the island's soil perhaps did not leave them enough time to plant their cultural seed in a more serious manner. In fact, the only two known pieces of art - or heritage, for that matter - were made by the African slaves who worked for the Spanish. The two decorated and carved stones were discovered in 1937 and 1953, although they were mentioned in several historical documents, including those of Edward Long, an Englishman who visited Jamaica in 1774. He described them as "about seven feet" long, carrying carvings of animals resembling a sphinx and an alligator, for example. These items were purely decorative and a testament to the Spanish culture of beautifying buildings, but were surely not as vivid as the colors brought on by Jamaica's next conquerors - England.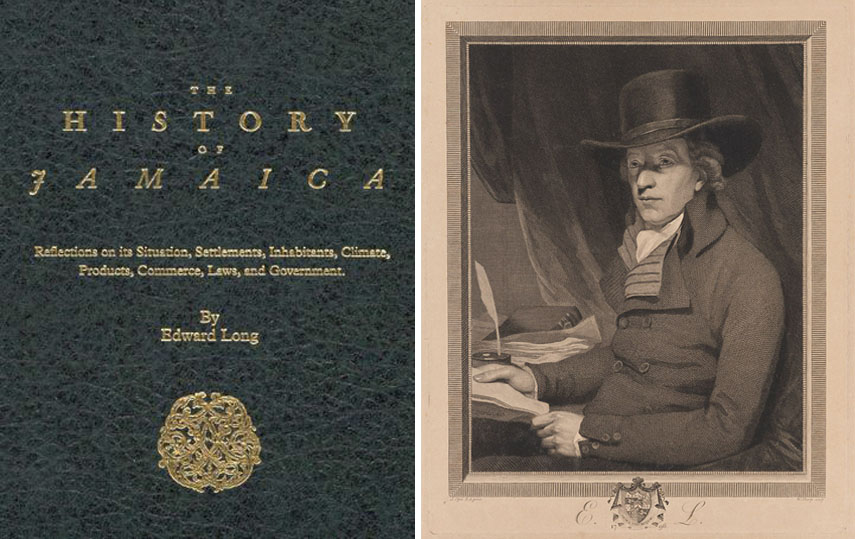 An English Colony
Under the English rule, which laster for a bit more than three hundred years between 1655 and 1963, Jamaica became a leading sugar exporter. This had a huge influence on the island's life and prosperity, thus it had an impact on the island's art as well. Many individuals were commissioned to paint portraits of planters and their families, for instance, as well as the country's breathtaking landscapes and the romantic, almost idealistic pictures of sugar estates. Among them, there were Joseph Bartholomew Kidd, Agostino Brunias and James Hakewell[3], all of whom depicted the nature from Kingston to Montego bay. Interestingly and unjustly, while the country was the colony of both Spain and England, there were never mentions of art created by those who had carried the country's vast production of goods - the slaves imported from West Africa.
However, the one to document activities of slaves immediately after their emancipation[4] was Isaac Mendes Belisario, arguably the most prominent representative of British art in Jamaica. His remarkable portfolio of lithographs gave an intimate portrait of people, be it the slaves or the whites of higher society, as well as a look at the seemingly never-ending fields and hills of the island. His artworks stand neck-in-neck with John Bacon's sculptural works which could still be seen across the country, in churches and various other locations. He sculpted the famous bust of King George III and created the Rodney Memorial in 1784, which still stands in Spanish Town, Jamaica. Notable works from that period also include the photographs of Adolphe Duperly and J. Valdez which document the nation in poetic daguerreotypes.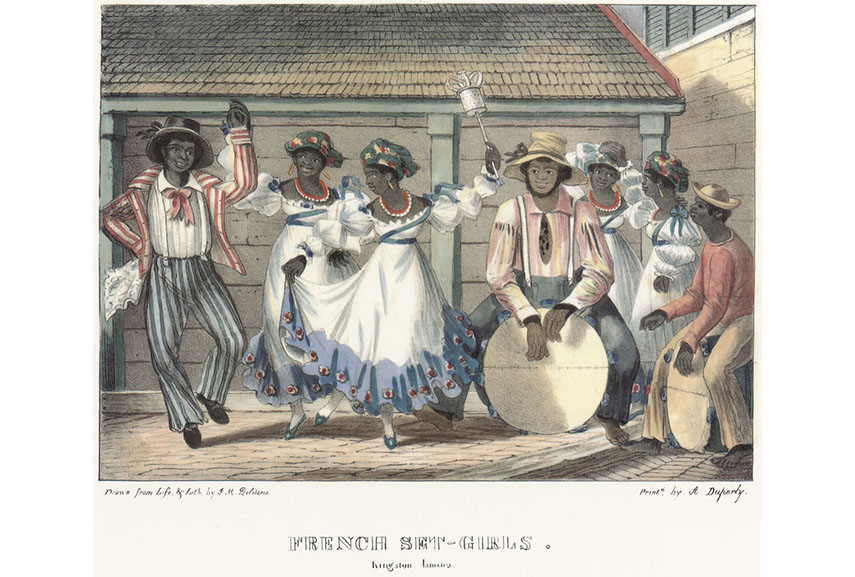 Towards the Independence and Beyond - Arts in Jamaica Today
The year 1922 marked an important event for Jamaican art, as the National Gallery of Jamaica described it. Sculptor Edna Manley had arrived on the island and her artworks, observations and journals on arts and artists from that time are still considered pivotal in describing the early Modernist movements. Her sculptures often addressed the African community and their struggles and her classes held at the Institute of Jamaica fostered many talents which came to define Contemporary art in Jamaica in the years to come. Hers was also the first art school in the Caribbean, titled the Jamaica School of Art and established in 1950. Towards the independence year of 1962, Jamaican creatives received formal training in Britain through various scholarships, which led to a new era of artwork production more closely related to traditional tastes in Europe and movements like Cubism, Realism and Post-Impressionism.[5]
Since the 1960s, Jamaican art evolved into groups, most notably one called "intuitive" artists. While the "mainstream" creatives were trained and influenced by styles from abroad, the practice of the "intuitives" kept strong relationship with African forms of expression while their members kept away from external art trends and had no formal training. They produced raw, honest artwork without any external input. One of the talents from the group is John Dunkle, who was barber by trade. Interestingly, his paintings depict nightmares that haunted him until his death, rather than topics that have to with Jamaica itself. Another intuitive from the island is Mallica "Kapo" Reynolds, a painter and a sculptor, whose works focus on the country's African heritage.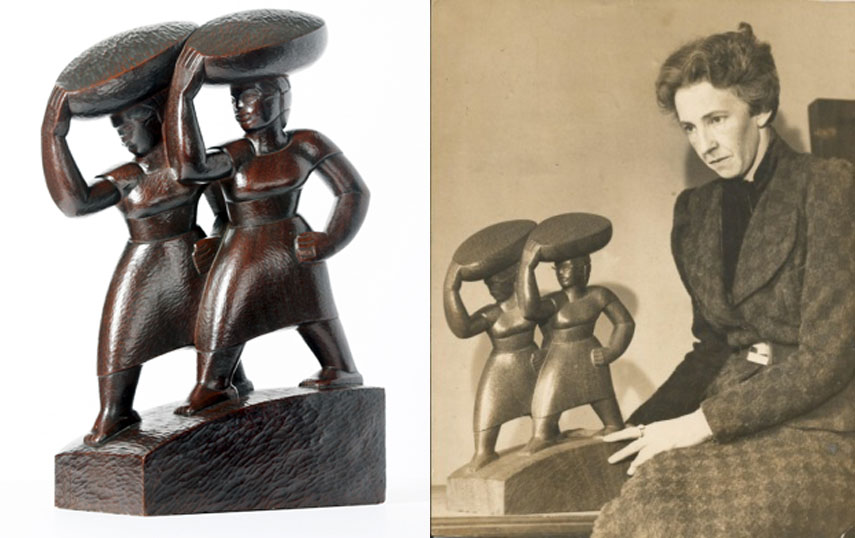 Jamaican Artists
Although not internationally acclaimed as Jamaican musicians, Jamaica's visual artists certainly do deserve art world's attention. In the last 50 years, Jamaica has produced a significant number of notable creatives who have been creating street murals, rootsy "intuitive" paintings and sculptures, modern pieces, designs and illustrations. There are many who have risen to international fame, but the most famous ones that have become notable figures in Jamaican culture are Edna Manley and Kapo. By visiting island's galleries and museums that round out a picture of Jamaica's cultural identity and present an array of unique artistic styles and a strong creative spirit, visitors can discover many other Jamaican talents who have contributed greatly to the art on the island and the world in general.[6]
Barrington Watson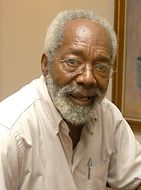 The Jamaican artist Barrington Watson has been described as "Jamaica's master painter". Educated at London's Royal College of Art, Académie de la Grande Chaumière in Paris and the Rijksacademie in Amsterdam, he has returned to Jamaica in 1961 and became one of the most influential post-Independence artistic figures. Essentially an academic realist, Barrington explored a wide range of genres and themes such as portraits and self-portraits, nudes, erotica, landscapes and the still-life. Imbued with unique painterly sensibility, he has produced some of the most iconic images in Jamaican art story. Together with Eugene Hyde and Karl Parboosingh, he has established the Contemporary Jamaican Artists' Association.
Ras Daniel Heartman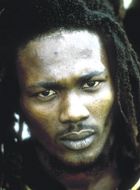 Ras Daniel Heartman is considered to be one of the most recognized individuals in the Rastafarian art movement. Apart from being an artist, he was also a religious leader. As a definitive illustrator of the Rastafari experience, he has created numerous charcoal and pencil drawings that have copied all across the world. He has created a pictorial iconography of Rasta consciousness. He has also appeared in the film The Harder They Come in 1972, an appearance that has meant a lot to the marginalized Rastafarian youth in the post-independence Jamaica. In artistic circles, he was known as an intuitive artist an artist who has created a legacy of powerful imagery to manifest his spiritual beliefs. He died in Tanzania in 1990 at the age of 47.
Edna Manley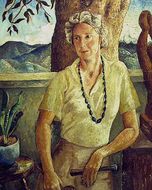 The artist Edna Manley has been considered "the mother of modern Jamaican art". A wife of Norman Manley, the founder of the Jamaican People's National Party, she was a sculptor who has contributed greatly to the Jamaican culture. She has mostly used native woods in her work such as yakka, mahogany, Guatemalan redwood, juniper cedar and primavera. Her early pieces Beadseller and Listener have exhibited a more progressive and cubist style. Afterwards, she has softened her geometric forms with more massive and rounded ones. Her recognizable style that she has developed in the 1930s combined early cubist lines with rounder influences. Her pieces Propher, Diggers, Pocomania and Negro Aroused managed to capture the Jamaican people's inner spirit and the rising resentment towards colonialism.
Ken Spencer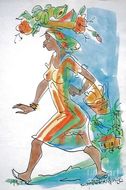 The painter Ken Spencer has captured scenes of Jamaican life in his work. As a young boy, he would sell his works for a pocket-money. The car that he has managed to buy by selling his art became both his gallery and a means of transport. He visited museums and art galleries frequently to learn about art and pick up his technique and style. After settling with his wife in a house and studio in Fisherman's Park, Long Bay, Portland, he continued to paint figurative art with subjects such as seascapes, landscapes, vignettes of Jamaican life and individual character sketches. His style can be defined as Modern Impressionist. His most famous pieces are Jamaican Market Scene, Fisherman and Portland – Modern Impressionist.
Albert Huie
The painter Albert Huie was best known for his folkloric landscape paintings that celebrated the lush Jamaican countryside and the people who worked in the fields. One of his most famous works is the painting Crop Time created in 1955. His famous nude Miss Mahogany from 1960 has created a lot of controversies in the Jamaican art scene at the time. In addition to painted canvases, he has produced numerous black-and-white prints and a series of linocuts capturing the Jamaican life. He was an assistant to Edna Manley when she taught at the Junior Centre of the Institute of Jamaica in Kingston. He has left a significant legacy and his painting The Vendor appeared on a Jamaican postage stamp.
Rhoda Jackson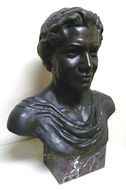 Rhoda Jackson was a Jamaican painter and designer who has been active between 1930s and 1960s. As one of the first professional designers on record in Jamaica, she is best known for her murals and designs created for the tourism industry. She has also created designs for embroidery, postcards and book covers. Her work represented Jamaica through picturesque gingerbread cottages, idyllic fishing beaches and waterfalls, and rollicking cane-fields and mountain-scapes. Her work is colorful and her forms simplified. She has also taught art at the prestigious St Hilda's High School for Girls in Brown's Town, St Ann and was a member of the Art and Crafts Committee at the Institute of Jamaica.
Dawn Scott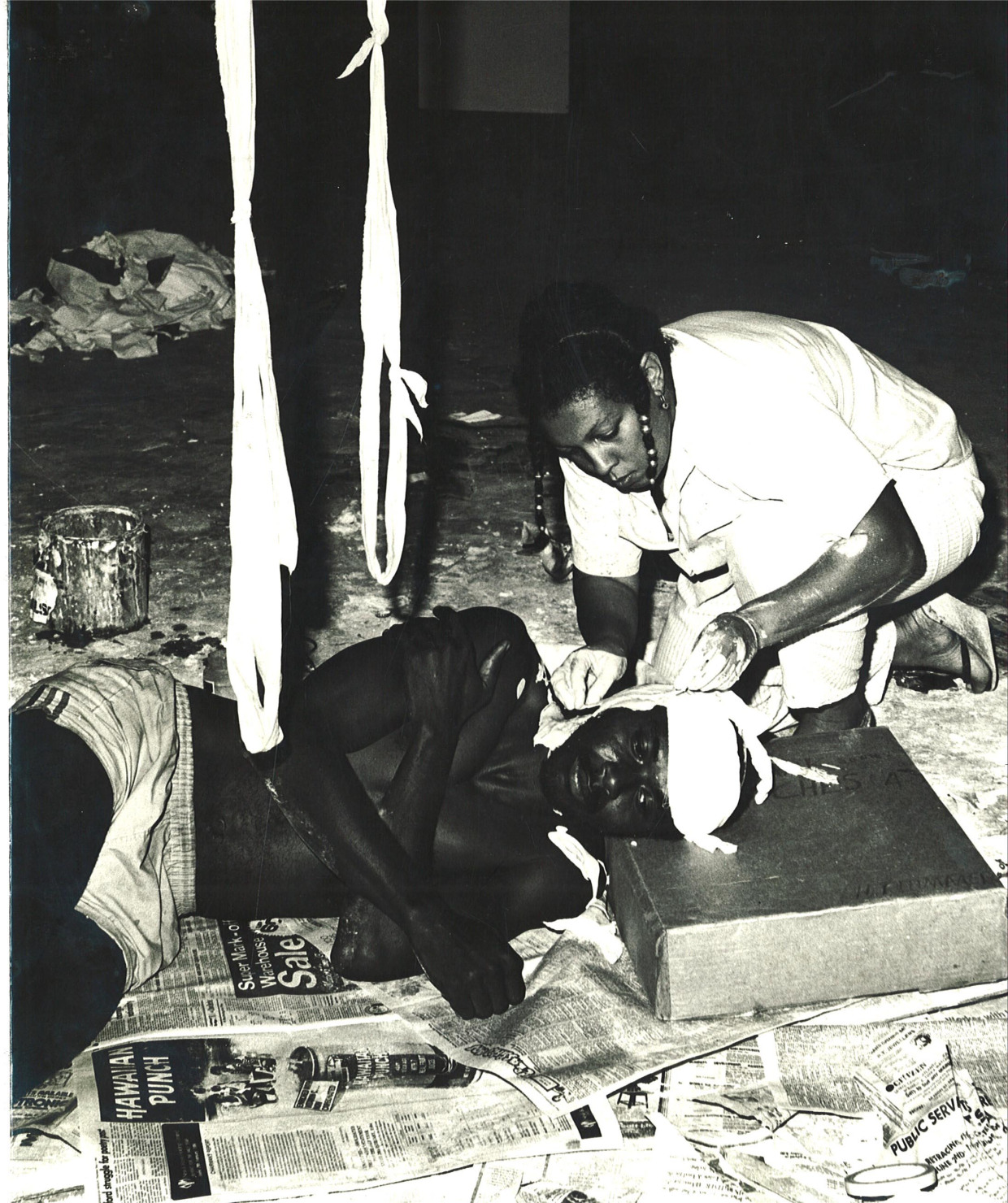 A mixed-media artist who also worked as a fashion, interior, stage and set designer, Dawn Scott first started creating figurative batik paintings in the mid-1970s. This was her main medium for some twenty years, culminating in her solo exhibition Nature Vive in 1994 at the Grosvenor Galleries in Kingston. Her most significant piece A Cultural Object from 1985 was spiral-shaped "zinc fence" structure which brought the harsh reality of Jamaica's inner city life into its National Gallery. She also designed handmade and hand-dyed clothes and developed an interest for interior design and architectural detailing that have become her primary professional preoccupation in the latter years. Collaborating with acclaimed Jamaican architects, she has managed to adopt aspect of Jamaica's architectural heritage in a contemporary context.
Laura Facey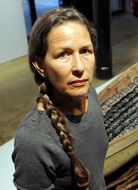 The work of the Jamaican sculptor Laura Facey spans over more than 40 years and has been described as controversial, honest and powerful. Born in Jamaica of mixed origins, she is passionate about the healing of the land and of those who inhabit it. In her work, she interprets the energy of the rich earth, lush forests and rivers turning them into story-telling creations. She is often called a social interpreter, but her art also tells a personal story of inner suffering and recovery. Her most significant works are Redemption Song, a controversial monument to Emancipation in Kingston, Their Spirits Gone Before Them, the slave ship canoe installation on a "sea" of sugar cane, and public sculptures in Kingston Earth To Earth and Christ Ascending.
Donnette Ingrid Zacca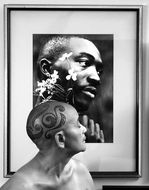 The artist Donnette Ingrid Zacca has been called "the first lady of photography". She is the alumna of the Maryland Institute College of Art and the Edna Manley College of the Visual and Performing Arts where she currently lectures in Photography. Hailing from the rural western end of Jamaica, she once stated that "a rural Jamaican existence offers nothing less than extreme solitude to minds rearing and fully-charged with artistic tendencies". Her photographs are mostly taken from the observation of her external surroundings. She has also experimented with collage-type photography and double-exposure portraits. Her work embodies the subject of feminism and tackles issues and concerns of women. One of her most famous bodies of work is her display Issues of Fertility exhibited at Jamaica's Mutual Gallery in 2008.
Mallica (Kapo) Reynolds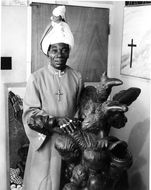 Considered one of the greatest Jamaican artists, Mallica Reynolds has adopted the name Kapo after a religious experience he had at the age of 12. After the vision he experienced at the age of 16, he became a preacher. He was also a leader in the Zion Revival movement. His artistic career began in the 1940s and he rose to international fame in the 1960s. He believed he was tasked by god to create paintings and sculptures. The Executive Director of the National Gallery of Jamaica Dr. Veerle Poipeye wrote that "Kapo's paintings and sculptures, as a whole, depict his Zion Revival life world". Considered a member of the Intuitives artistic movement, he depicted Zion Revival ceremonies, music and dance in his work.
The Contemporary Trends in Jamaica
The development of the visual arts in Jamaica throughout the last century has brought a plethora of trends and styles and has been made into a mass of creativity and concepts of boundless potential. In the book Jamaican Art: Then and Now, Petrine Archer and Kim Robinson wrote: "To study the past century of our art is to study far beyond that point in reality…..the effects of colonization on a non-indigenous population which was a conglomeration of different races and cultures with their own artistic grounding." The pioneers of Jamaica's visual arts such as Edna Manley, Cecil Baugh, Alvin Marriot or Albert Huie have made possible the revolution of today's visual arts movement in Jamaica. In the last 20 years, there has been a greater awareness of post-modern trends and Jamaican creatives are revisiting and reinterpreting their cultural heritage and Jamaican experience, but also introducing new contemporary ideas. The younger generation of art that includes those such as Ebony G.Patterson, Michael Elliot, Phillip Thimas, Christopher Irons and Peter Rickards are tackling a diverse range of issues such as violence, homophobia and social dislocation that have been a part of the recent Jamaican past. Through group exhibitions such as the Caribbean biennials and other regional shows, they are connecting with creatives from other islands and establishing their commonality and unique identity.
Written by Angie Kordic and Elena Martinique.
Editors' Tip: Jamaican Art: Then and Now.
Jamaican art, extraordinarily varied and rich and laced with an uncommon number of truly creative geniuses such as John Dunkley, Kapo, Edna Manley, William 'Woody' Joseph, Carl Abrahams and Milton George, is deserving of a far more substantial body of supportive literature and criticism than currently exists. This pioneering book aims to fill that void, providing the documentation needed to give Jamaican art the widespread recognition it deserves.
References:
Anonymous, The Story of Jamaican Art, Visual and Performing Arts Jamaica [August 20, 2016]
Anonymous, Jamaican Art, Wikipedia [August 20, 2016]
Archer-Straw, P., Jamaican Art: An Overview, LMH Publishing, 1990
Smithsonian Institution (SITES), National Gallery of Jamaica, Jamaican Art 1922-1982, 1983
Anonymous, Visual Arts of Jamaica, Caribya! [August 20, 2016]
Anonymous, Toppa Top 10: Ten Jamaican Visual Artists You Should Know, LargeUp [August 20, 2016]
Featured images in slider: Barrington Watson - Sunset at the Beach #1; Adolphe Duperly - Montego Bay, Taken from the Residence of Mrs Melhado, 1846; Albert Huie - Noon, 1940; Donette Zacca - Courthouse, Morant bay; Laura Facey - Redemption Son monument; Mallica Kapo Reynolds - Rising Table, 1972. All images used for illustrative purposes only.