James Reka, also known as Reka One, brought a new style of street art - clean and unique. His visual universe is inhabited by surrealist, abstracted creatures that communicate through strong lines, dynamic movement and bold colors. This language emerged from his Pop-Art-influenced logo design background, now expressed through murals, graphics, photography, and most recently, found objects art.
His latest body of work will soon be on view at Vertical Gallery in his first ever Chicago show. Titled NEUDECO, the exhibition brings together new Art Deco paintings and mixed-media sculptures which draw inspiration from the Chicago Roaring 1920's.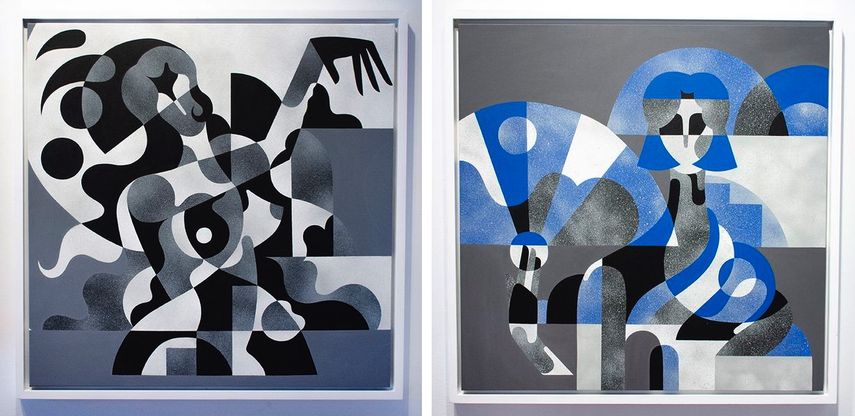 The Practice of James Reka
Australian-born and Berlin-based, James Reka began his career in the alleyways and train lines of Melbourne's inner-suburbs where he spent over a decade refining his distinct aesthetic. Having a design background, the logos and symbols he created for clients evolved over time into more structured, animated forms, embracing variances of the different media he began experimenting with.
Now his works appear on the streets of three continents, haunting the laneways, clambering up brick walls and enriching the urban environment. Perfectly complementing the metropolitan context, these works encourage a dialogue between the viewer and their surroundings.
The artist works in both studio and streets, trying to keep them as separate as possible.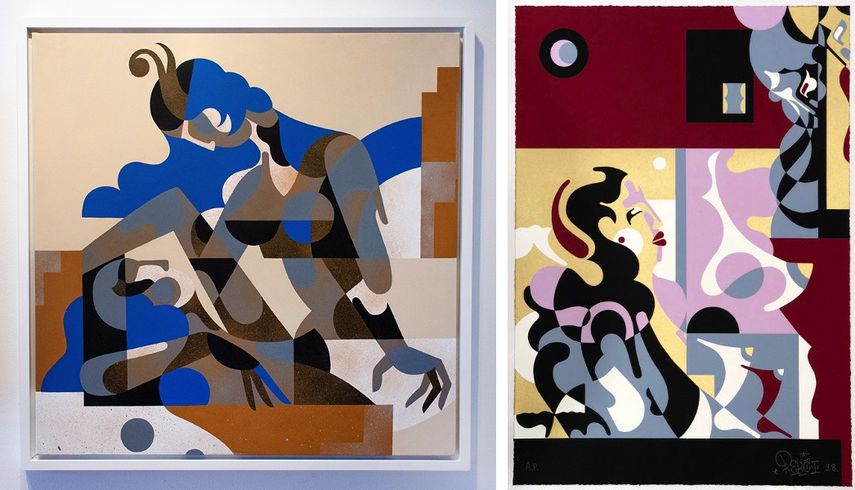 The Unique Aesthetics
A paradox between sharp design and graffiti, Reka's style is the result of passion and an almost obsessive attention to the technical proficiency. Influenced by pop culture, cartooning and illustration, he has created a style characterized by striking lines, bold colors, and surrealist, abstract creatures.
Positioned somewhere between humorous and menacing, his ever-increasingly meticulously detailed pieces feature pseudo-human forms which are playful, yet isolating and eerie. As a unique fusion of high and low art, this colorful art features personalities which often mirror those around him in his environment. It could be found on shop fronts and walls as well as in galleries in a style Reka has made his own.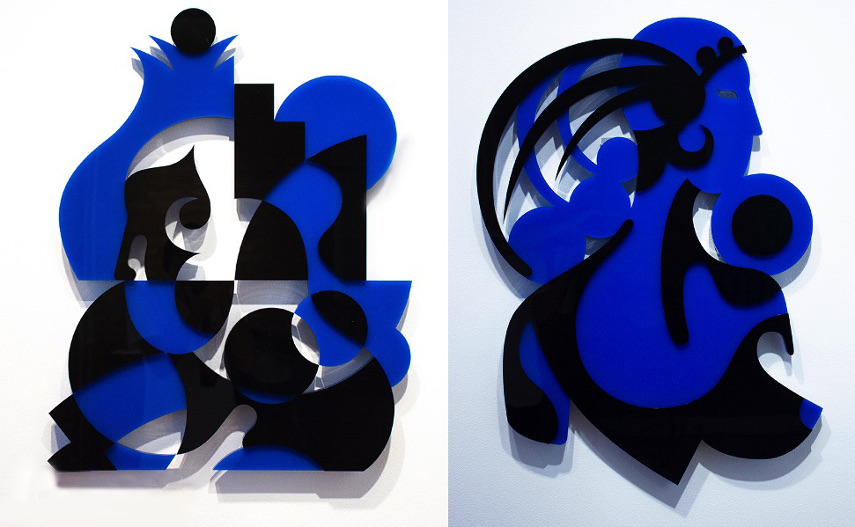 James Reka Exhibition at Vertical Gallery
James Reka exhibited all around the world, including solo shows in London, San Francisco, Denmark and Melbourne; the exhibition at the Royal West of England Academy (RWA) in Bristol; as well as special exhibitions in New York, Munich, Denver and Cologne. He also earned his place in the National Gallery of Australia's permanent collection.
The exhibition NEUDECO will be on view at Vertical Gallery in Chicago from October 6th until October 27th, 2018. The opening reception will be held on October 6th, from 6 to 10 p.m.
Featured image: James Reka - Monolith, 2018 (detail). All images courtesy of Vertical Gallery.