All art lovers – if you are in Paris or nearby, prepare yourselves for the upcoming James Reka exhibition at Mathgoth Gallery! There is always something interesting happening in Paris-based Mathgoth Gallery. We've been covering its activities for some time now, and let us just recall two great exhibitions we saw in this art space, in the last couple of months: we enjoyed amazing exhibition of David Walker entitled Alchema/Spectra during the summer  of 2015; and we can also mention the beautiful works by Mademoiselle Maurice we saw during the show titled Rainbow Mutant Nation (it was on view until April 9). The Gallery is now preparing and organizing another great exhibition – this time, the visitors will enjoy amazing art of James Reka. The exhibition is titled Mirage.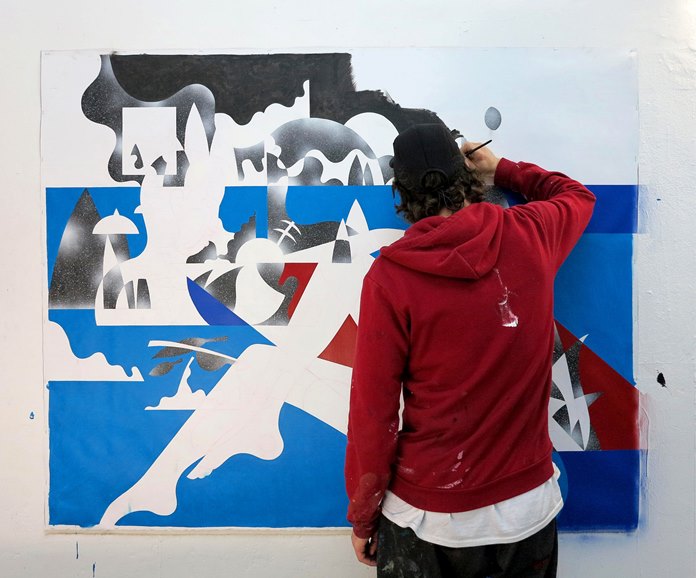 From Cubism and Surrealism to Abstraction – The Art of James Reka
James Reka is an Australian-born artist, currently living in Berlin. Beginning his journey as a conventional artist in the year 1999, James Reka, aka RekaOne, combines surrealism, abstraction, and street art, expressing himself through bold colors, dynamic movement and strong lines. Merging classic and folk backgrounds, the artist likes to break boundaries between forms and contours. On a wall or a canvas, the characters and objects nest one with another by the game of astonishing straight twists, becoming almost necessary to ogle in order to see what is hidden there. Reka's artworks has been inspired by 2 movements; Cubism getting the upper hand over Surrealism, which revealed the mirage as a curve towards abstraction. The artist puts an extra care in executing his figures with specific aesthetics, vivid colored flat tints, lines and curves. Straightforward, his compositions made of pop hints are flirting with geometry. No matter from what corner you will be looking at Reka's paintings, their moving perspectives invite to reflection and optical illusion, through games of colors, straight lines and volumes.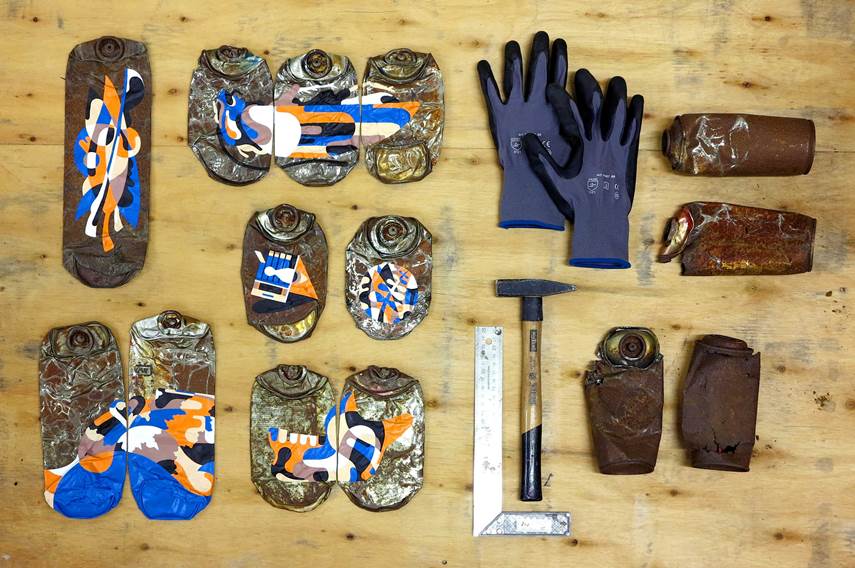 Mirage
For his very first solo exhibition at the Mathgoth Gallery, Reka offers his public to dive into a Mirage. Swaying, almost aquatic and often very feminine creatures started to appear in his work in year 2003 and are now presented on 9 large format paintings. However, instead of being his principal characters, they have become one element in a set of abstract landscapes. In addition to several canvases, the artist is also working with used aerosols among other common objects. As Reka says: This exhibition is like a mood board exploring the theme of the mirage; our vision being misleading. In a mirage appears what you desire to see. This is not Reka's first exhibition at the Mathgoth Gallery – he was already part of the group exhibition titled Made in Berlin that was on view in October and November 2015.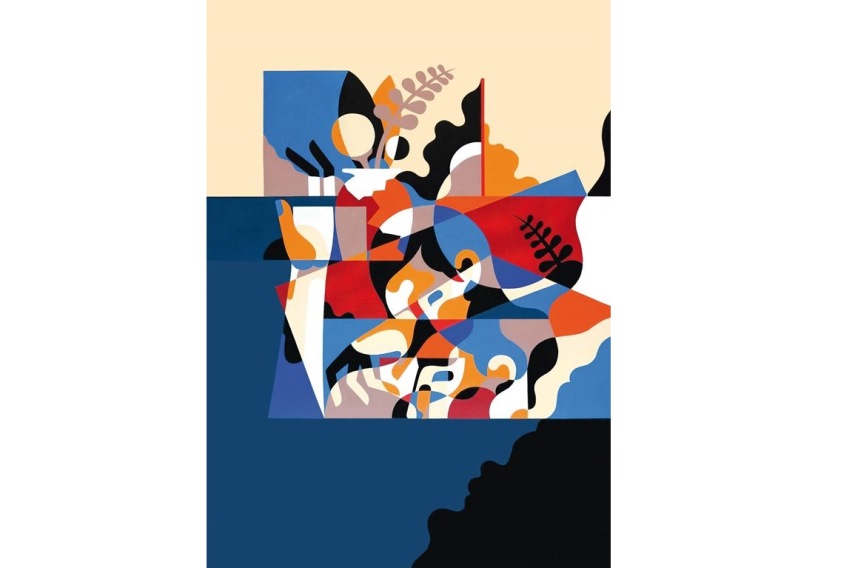 James Reka Exhibition at Mathgoth Gallery in Paris
With his 9-floor mural painting made in Montreal in 2013, Reka has joined the horde of muralists invited all over the world. His work is not only visible in France but also in Japan, Italy, in the United States and Australia. In September 2015, the Parisians familiar with the M.U.R. on Oberkampf Street saw him working on site and discovered his colorful world. He produced that very same summer a 30-meter-high mural painting, in the 13th District of Paris, which can even be seen from the Périphérique. And now, Parisians and guests can enjoy Reka's work in the upcoming exhibition Mirage. Prices will be between 500 and 6.500 EUR. The exhibition will be on view from April 30 until May 21, 2016 at Mathgoth Gallery in Paris. The opening with the artist is scheduled for Saturday, April 30, 4pm.
Featured Images: Reka exhibition at Mathgoth. All Images courtesy of Mathgoth Gallery.