Born and raised in Melbourne, the Australian artist James Reka aka Reka One grew up surrounded by dance. His mother was a professional ballerina who used to dance with the Russian ballet. This was the picture that stuck in his memory and influences his later work and served as a big inspiration for the artist. The back alley German discothéques he now calls home could not be further from his upbringing in either geography or style, yet this fusion of elegance and grit is what draws audiences so passionately to his work. The Berlin based artist started exploring the splendor of the female form in dance, and with his deft brushstrokes and fluid lines created a hypnotic dynamic movement that prances between his canvases. He is considered a pioneer of a new style of street art – surrealist, abstracted creatures emerging from the depths of Reka's mind, communicating through strong lines, dynamic movement and bold colours. His fresh style and interesting works brought him great recognition in the art world and led to numerous exhibitions in galleries all over the world.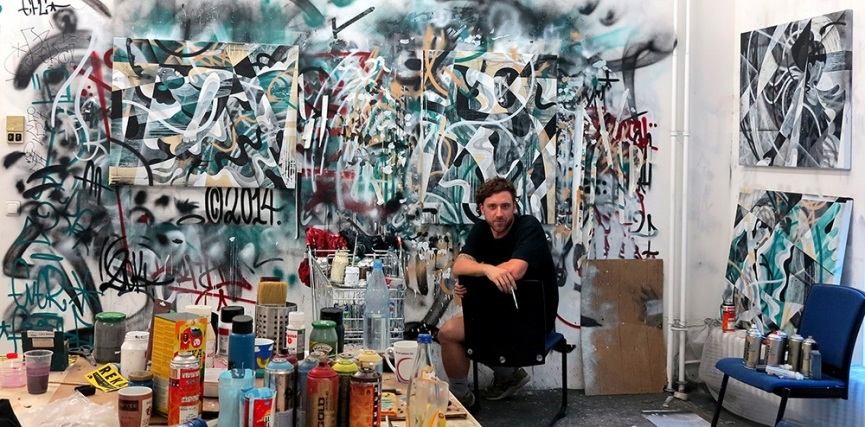 Dance As An Inspiration
With influences in pop culture, cartoons and illustration, Reka's style was instantly respected within the community. This September, the artist will have his first London exhibition called 'Trip the Light'. First referenced in John Milton's 1645 poem L'Allegro, to "trip the light fantastic" alludes to those who dance without inhibition. All came into place for the artists and he created female forms that writhe with delight, moving to a silent rhythm from influences as diverse as Spanish flamenco guitars to the grimy clubs of Berlin's inner East.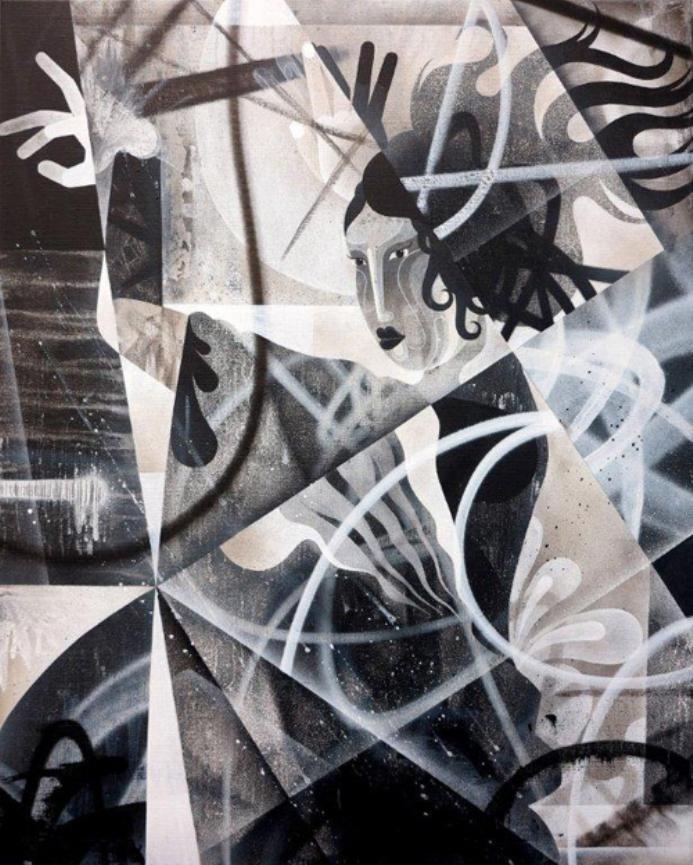 Tradition Of the Street In the Contemporary World
Using a multi-medium background that mimics the textured surfaces he paints on in the streets, Reka's clean lines and figures make us focus on them the same way we focus to a dancer in a crowded room. A series of painted found objects accompany these 10 large canvases - Reka has become known for his series of repurposed readymades. These rusted spray cans, bottles, pans and other miscellany are often found on his many scavenges around Berlin's abandoned warehouses. By taking the tools of the artists before him and repurposing them into new works of art, he is carrying the tradition of the street in the contemporary world.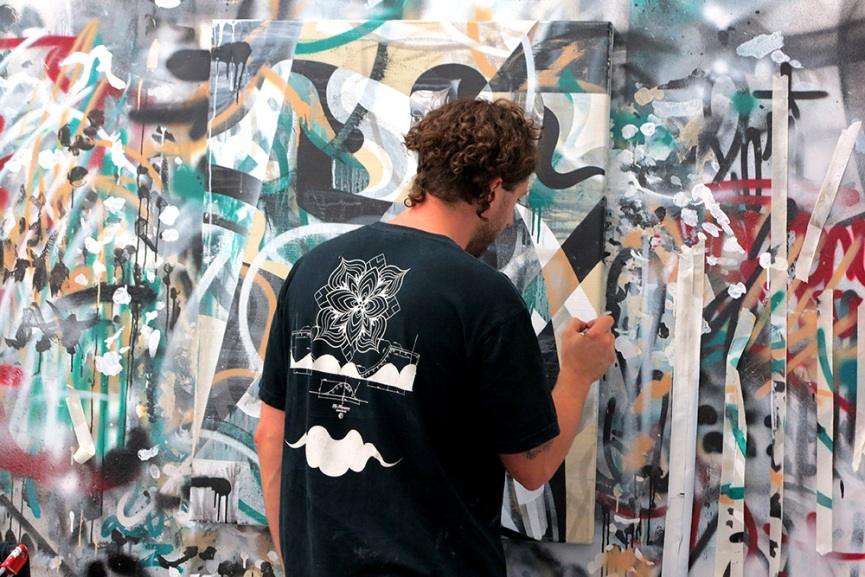 Trip the Light
His work has recently been exhibited in Stroke NYC, Melbourne and Denmark, and he has partaken in festivals from Montreal to Hawaii. Reka's work appears on walls and private collections in Tokyo, San Francisco and Paris, including in The National Gallery Of Australia's permanent collection. And on September 11, running through October 4th, Reka's works will be on display in London Stolen Space Gallery for the first time as a part of the 'Trip the Light' exhibiton. Don't miss it!