As usual, Art Box Berlin's summer exhibition is definitely one worth keeping an eye on. The gallery is hosting a presentation of James Rizzi's artworks, the biggest showcase of his oeuvre currently taking place in northern Germany - which is certainly saying a lot given the region's appeal for the American artist.
Currently occupying space within the Art Box's Timmendorfer Strand space, this show will be on view until the middle of September. The exhibition is titled Rizzi City.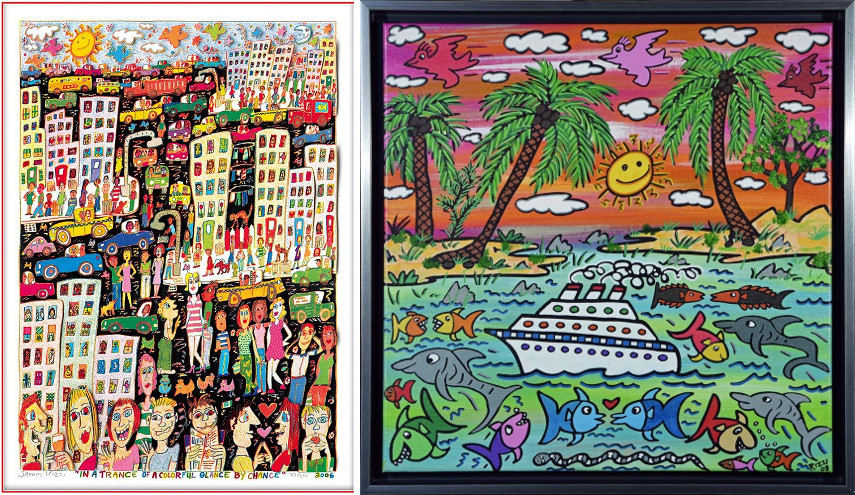 The King of Contemporary Pop Art
Even now, seven years after his death, it's still hard to find a more resounding name in the contemporary Pop art scene than James Rizzi. The late New Yorker's joyful creations are a tight cluster of vivid airplanes, rapid-transit railway cars, house facades, and other objects from our everyday life.
Rizzi's ultimate goal as an artist? To delight as many people as possible with his work. We're pleased to say that he managed to do so with flying colors. Radiating unchecked optimism, James' large-format pictures are an expression of an unusual creativity and captivate viewers with intense visions of sensual exuberance.
Rizzi's unique practice saw him primarily experiment with three-dimensional prints. Many of these works were hand-painted by the artist and the elements of the foreground were cut out of a duplicate of the same image, meaning that James actually combined prints of the same image into a single artwork.
In his later years, however, James Rizzi devoted himself more to painting, transferring his unmistakable style to the new medium with hopes of shaking things up. The paintings kept his visuals and palette, of course, as well as the characteristic complex graphics.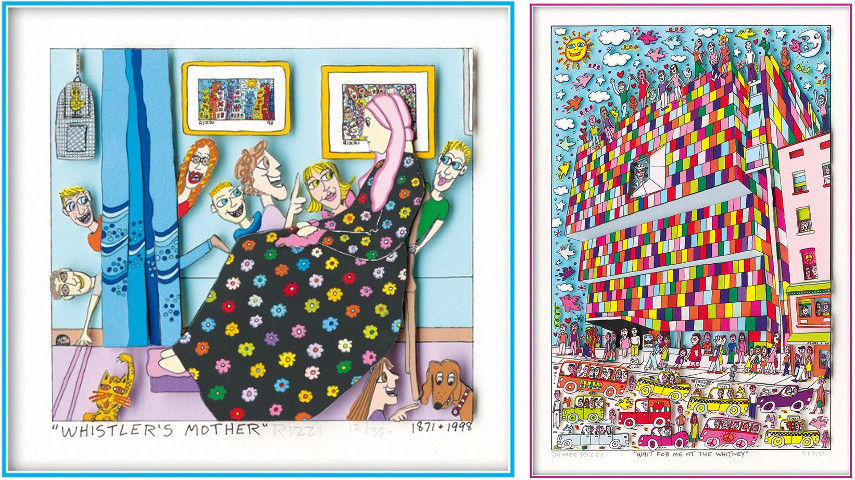 The Biggest James Rizzi Exhibition in Northern Germany
As we've said earlier, the Rizzi City show currently taking place at Art Box Berlin is the biggest Rizzi exhibition in Northern Germany at the moment.
It features a plethora of James' best artworks, like Wait For Me At The Whitney, Let's All Gather At The Guggenheim, In A Trance Of A Colourful Glance By Chance and Let's Take A Trip To The Tropics.
A special accent should definitely be placed on A Sunset Cruise, an amazing highlight artwork from 2008 that's an exclusive edition and only available at Art Box Berlin.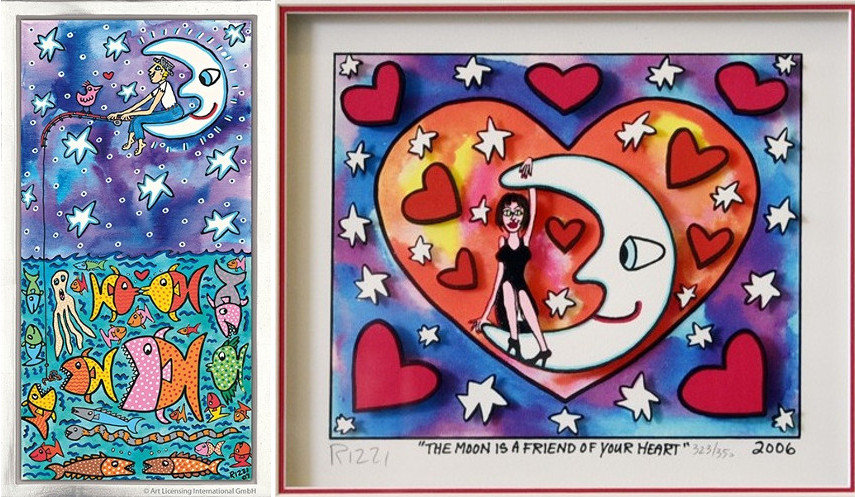 James Rizzi Exhibition at Art Box Berlin
During the first few months of the Rizzi City exhibition, endless rows of fans and collectors passed through the gallery, some wishing to view the works first hand, others hoping to go a step further and actually buy a piece or two.
Luckily for all you aspiring collectors out there, more than a few artworks are still available for purchasing, so owning an original Rizzi piece is now just a few clicks away.
If you are indeed interested, Rizzi City will be on view at Art Box Berlin (Strandallee 100, Timmendorfer beach) until September 2018, so you've got some time to think it over - just make sure someone does not beat you to the punch.
Featured images: James Rizzi - Tea For Two; Let's Take A Trip To The Tropics; Let's All Gather At The Guggenheim. All images courtesy of Art Box Berlin, © Art Licensing Int. GmbH.