An array of various analyzes were written about the phenomenon of Pop Art and its main protagonists, yet because of the fact that their works were a reflection of American political and social landscape, they are still of interest to scholars and curators.
An artist perhaps slightly neglected due to the huge popularity of the likes of Warhol or Lichtenstein is James Rosenquist. This notable figure is known for exploring the intersection of consumerism and politics through his large-scale canvases imbued with fragmented advertising imagery in bright colors. The upcoming exhibition at Acquavella Galleries will examine the domains of Rosenquist's highly poetical visions, with a special focus on Post-War America.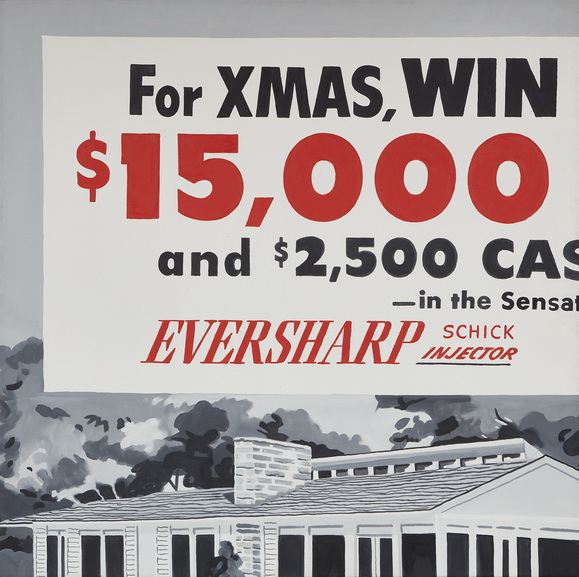 A Vision of the World
In order to examine the effects of consumerism and a specific social and cultural climate from the contemporary perspective, former curator at the Whitney Museum of American Art, Judith Goldman, who is also a James Rosenquist scholar, decided to focus on his early paintings as the artist's attempt to articulate his experience of the American life. Goldman stated:
Rosenquist is celebrated as the painter of F-111, and early on he took his place in the pantheon of Pop. But his range was far greater. He was a rigorous picture maker and an enigmatic storyteller. The focus of this exhibition is on the breadth and sheer poetry of Rosenquist's vision of the world around him.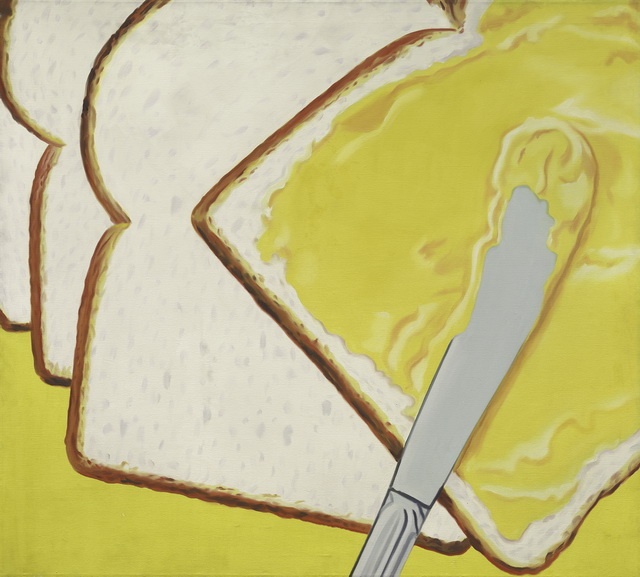 The Selected Works
A selection of seventeen James Rosenquist paintings from the early 1960s through the early 1980s will be on display at Acquavella Galleries to give a solid insight into the artist's preoccupations during that period. The initial impulse for creating such imagery came from his experience of working as a billboard painter. By carefully piling, appropriating, and collaging the images of everyday objects in surreal and almost abstract manner, he managed to construct a strong, yet enigmatic visual language.
Although at first glance, paintings such as Above The Square from 1963 or White Bread from 1964 do not reveal his signature style, they perfectly encapsulate his approach; perhaps even better than his large-scale triptychs for which he is best known.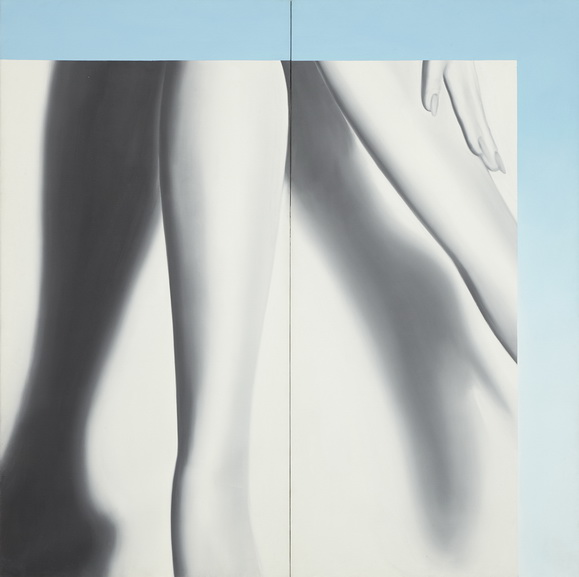 James Rosenquist at Acquavella Galleries
Aside from the importance of this exhibition in the sense of contemporary reevaluation of the work of one of the most exceptional Pop Art painters of the post-war period, it is important to underline that the collaboration between Rosenquist and the gallery has lasted for five decades.
This particular survey will be followed by an illustrated catalog with a selection of essays by the curator Judith Goldman, an essayist, and novelist Charles Baxter, and a Michael Findlay a director of the Acquavella Galleries.
Rosenquist: His American Life will be on display at Acquavella Galleries in New York from 25 October until 7 December 2018.
Featured image: James Rosenquist - Brighter Than the Sun, 1961. Oil on canvas, 57 x 90 inches (144.8 x 228.6 cm). Private Collection. All images courtesy of Acquavella Galleries