Films about art can often expand and enlarge our knowledge of it. This is the case with the works films by the British art film pioneer James Scott. Among his best-known titles is Love's Presentation from 1966, following the work of fellow artists, David Hockney, as he created his famous Cavafy etchings, as well as Richard Hamilton from 1969, dedicated to the eponymous artist, a collage of moving pictures played over Hamilton's voice-over.
The Museum Ludwig will now create a dialogue between these two films and the works they feature. Titled Hockney/Hamilton: Expanded Graphics, the exhibition will bring together new acquisitions and works from the collection, combined with these seminal films by James Scott.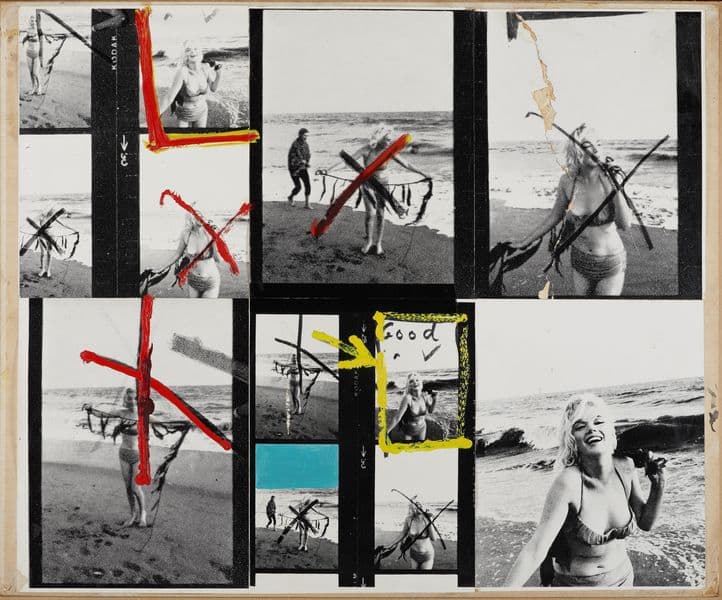 Richard Hamilton
One of the earliest representatives of British Pop Art, Richard Hamilton created prints which carry out subversion through affirmation, distilling the banalest elements of popular culture in order to reveal the emptiness behind the abundance, the horror behind the kitsch.
The film Richard Hamilton from 1969 is a collaboration between Scott and Hamilton. Conceived as expanded graphics, in which the temples of consumption and pop stars circulate and dissolve in the noise of the media, it represents an expansion and liquefaction of art.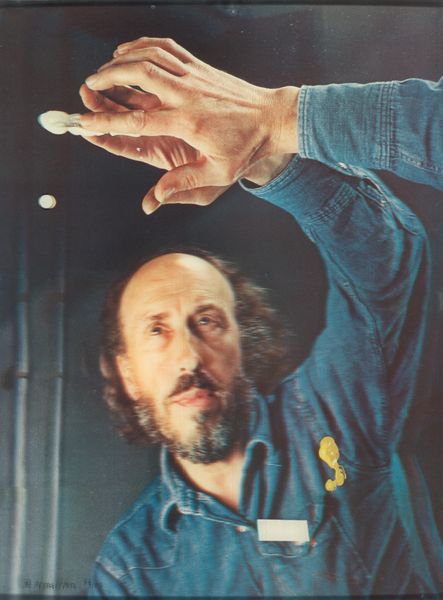 Illustrations for Fourteen Poems by C.P. Cavafy
Considered one of the most successful and recognized artists of our time, David Hockney has redefined the medium of painting during over six decades of creation. Coming from an early creative phase which was central to his development, Illustrations for Fourteen Poems by C.P. Cavafy combines his interest in the expressive possibilities of prints, the question of the relationship between literature and visual art, and the markedly self-evident portrayal of homosexuality in a dominantly heterosexual society.
Following the making of this portfolio, Scott's Love's Presentation shows the artist as a craftsman, disregarding the homoerotic subjects in the anticipation of the time when suppression and taboos would be overcome.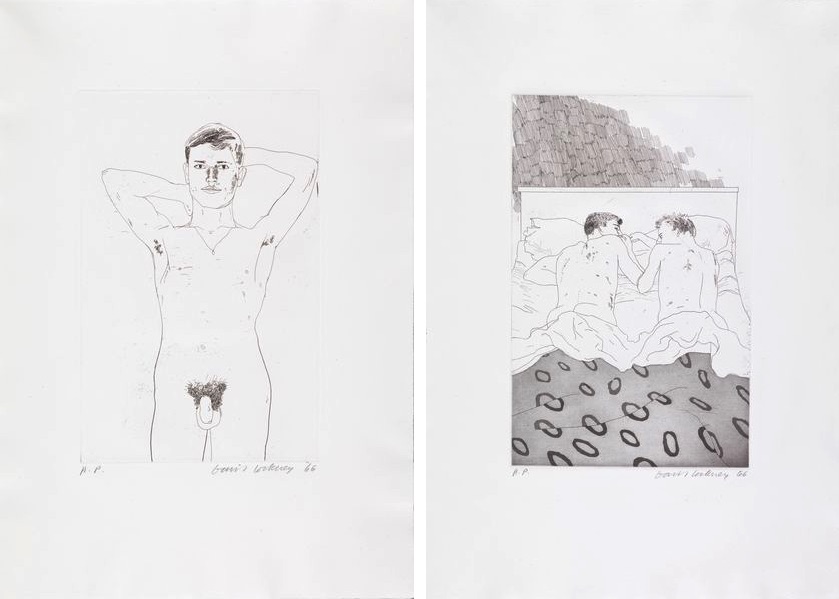 Hockney and Hamilton at Museum Ludwig
Hockney's Illustrations for Fourteen Poems by C.P. Cavafy (1966–67) was recently donated to the museum by the Cologne-based collectors Herbert Meyer-Ellinger and Christoph Vowinckel. The museum will now show this series for the first time, along with works on paper by Hockney and Hamilton from the collection and those from private collections.
Curated by Julia Friedrich, the exhibition Hockney/Hamilton: Expanded Graphics will be on view at the Museum Ludwig in Cologne from January 19th until April 14th, 2019.
The Excerpt from James Scott's Love's Presentation (1966)
Featured image: David Hockney – Two Boys, from Illustrations for Fourteen Poems by C.P. Cavafy (detail), 1966 - 1967. All images courtesy of the Ludwig Museum.