David Zwirner New York is preparing an amazing art event – it organizes James Welling exhibition, where the visitors will have an opportunity to see the latest works by this amazing American postmodern artist and photographer. The show is entitled Choreograph, and will showcase a series of digital photographs of dance, with elements of architecture and/or landscape. These were made by placing three different black-and-white photographs into Adobe Photoshop's red, green, and blue color channels, thus yielding a multilayered color image similar to double exposures in analog photography. The artist then alters it using Photoshop tools (hue/saturation and selective color), and as adjustments are made, various parts of the image come forward or recede. Truly amazing body of work by great artist James Welling will be presented at David Zwirner.
James Welling – Between Postmodernism and Post-conceptualism
James Welling is best known for his photographs of everyday materials such as phyllo dough and aluminum foil. Although he never formally studied photography, Welling set up a darkroom in 1976 and began learning about printing and developing with a series of architectural photographs of Los Angeles, CA. He started his early series Diary/Landscape in 1977, photographs of Connecticut landscapes paired with parts of his great-great-grandparents' diaries from 1840. When it comes to his interest in dance, it dates back to 1970 when he saw the Merce Cunningham Dance Company perform while at university in Pittsburgh. He took dance classes at the time, but after transferring to the California Institute of the Arts, he turned to photography as his medium (be sure to read our article about the evolution of contemporary photography). This exhibition marks his return to dance, albeit in photographic form. For Choreograph, Welling photographed rehearsals of over a dozen dance companies in New York and Los Angeles, and superimposed these images with photographs of architecture and landscape. Architecture has been a long-standing interest of the artist, and for Choreograph, he photographed buildings by Marcel Breuer and Paul Rudolph, among others.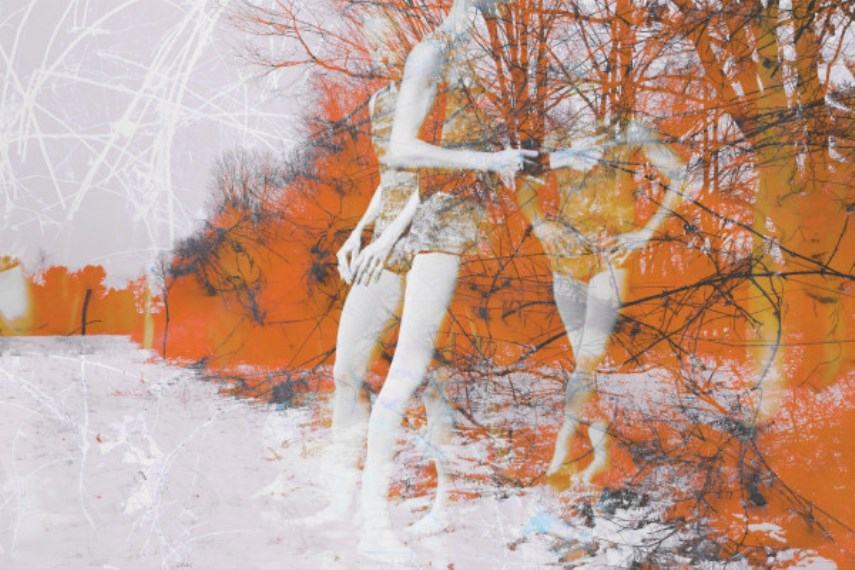 Choreograph
Apart from Dance and Architecture themes, the exhibition also includes landscapes - the landscapes include a large open field in western Connecticut that Welling visited as a dance student, and locations in Florida, Maine, Switzerland, and Washington. In an artist's statement for Choreograph, Welling notes: To my surprise the buildings and landscapes that I used often seem to function like theatrical stages for the dancers. The open fields I photographed also suggest a kind of 'chora'—Greek for space and the root of choreograph. By choosing to use 'choreograph,' drawing with space, as a noun, I am noting its similarity to 'photograph,' drawing with light.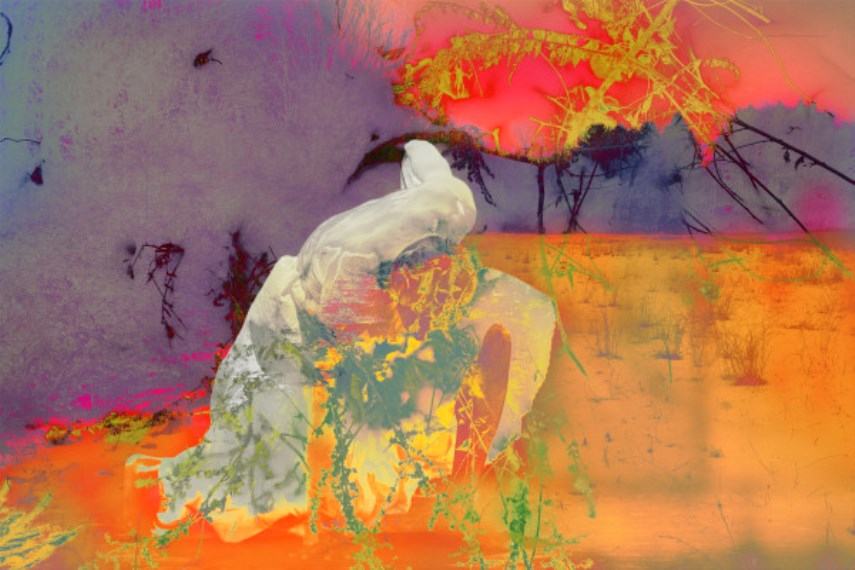 James Welling Exhibition at David Zwirner New York
The James Welling exhibition at David Zwirner New York will take place at a unique space - Los Angeles-based architectural firm Johnston Marklee has created the exhibition design for the show by introducing a zigzag-shaped wall, which functions as a stage curtain. The show will be on view from November 18, 2015 until January 16, 2016 at David Zwirner New York (519 West 19th Street). The opening reception is scheduled for Wednesday, November 18, 6-8pm.
Sign up for My Widewalls FOR FREE, and be informed about upcoming exhibitions!
Featured Images:
James Welling - 8634, 2015. Inkjet print. 42 x 63 inches (106.7 x 160 cm). Courtesy of the artist and David Zwirner, NewYork/London
James Welling - 4600, 2015. Inkjet print. 42x63 inches (106.7 x 160 cm). Courtesy the artist and David Zwirner, New York/London
James Welling - 0123, 2015. Inkjet print. 42 x 63 inches (106.7 x 160 cm). Courtesy of the artist and David Zwirner New York/ London
All Images courtesy of David Zwirner New York.