One of the most important artists of international geometric and urban abstractionism, Jan Kaláb explores infinite shades of abstract painting on canvas. Expressing his own language through a perfect balance between shapes and minimalism, his works generate amazing effects of depth and dynamism. Inspired by Piet Mondrian, he has developed a style characterized by a concentrated, minimalist expression. Over time, his works became even more geometric, taking a few steps further the themes of depth, time, motion and dynamics. The artist has exhibited all over the world, and he will soon have his first solo show in Italy at MAGMA Gallery. Titled ZOOOM, his only show this year is comprised of works that take circular shape as a container of matter.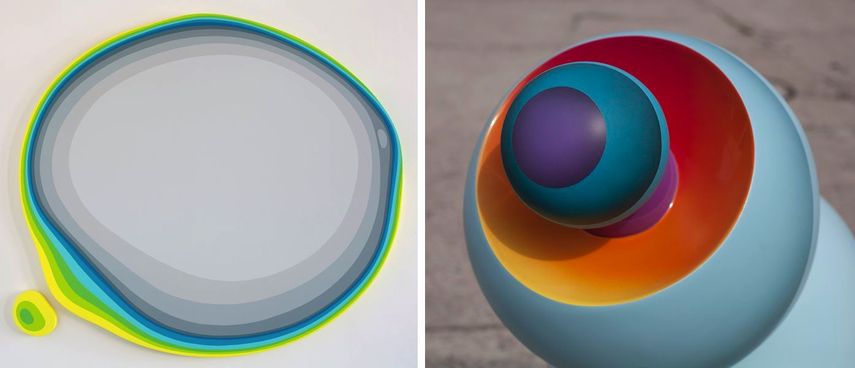 A Graphic Metaphor of the World
A graffiti pioneer in Czechia, Jan Kaláb went through all the classical steps of a writer's career. Ever since 2007, his work presents a departure from traditional Graffiti and Street Art, yet it keeps with its original spirit. In this latest body of work, he uses a circular shape in a variety of colors as a container of matter to create waves that go beyond the boundary of the work without a precise direction, as an imperceptible and invisible presence. As always, he handles geometry and color quite sophisticatedly. Presenting a great graphic metaphor of the world, the artist became the creator of vital environments. There is a certain tension between surface layers, with images transcending their limits until they come to mutual contamination.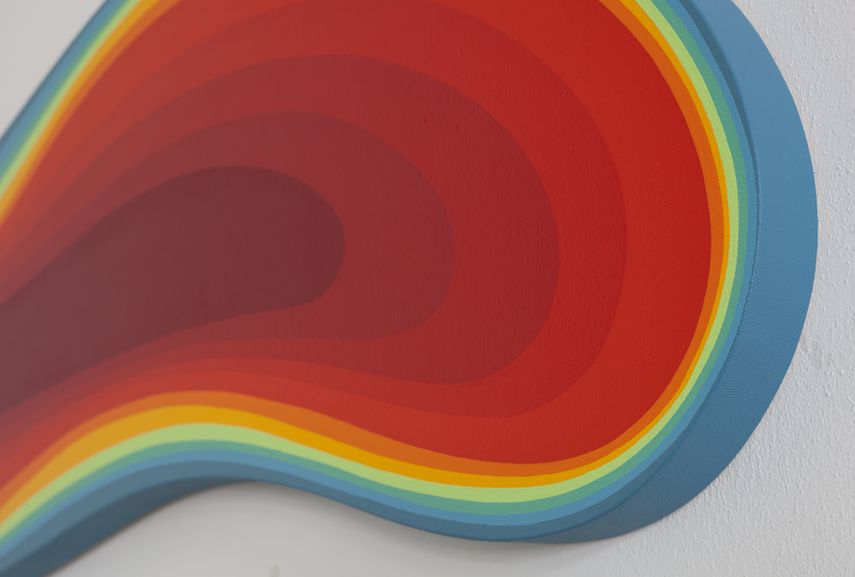 A Stylistic Breakthrough
One of the exhibited works, Blue Sun 0817 present a very important step in his artistic research. Demonstrating the careful development of his stylistic breakthrough, the piece is created by using a new technique of enlarging or zooming in of certain parts. This creates a rather dynamic and vibrant effect, making the piece one of the most representative ones in the show. A thin membrane that separates small cells that evolve from the underlying background adds to a pulsating chromatic energy. Apart from latest works, the exhibition will also present his classical and appreciated circular canvases, a magnificent sculpture and a fascinating bas-relief.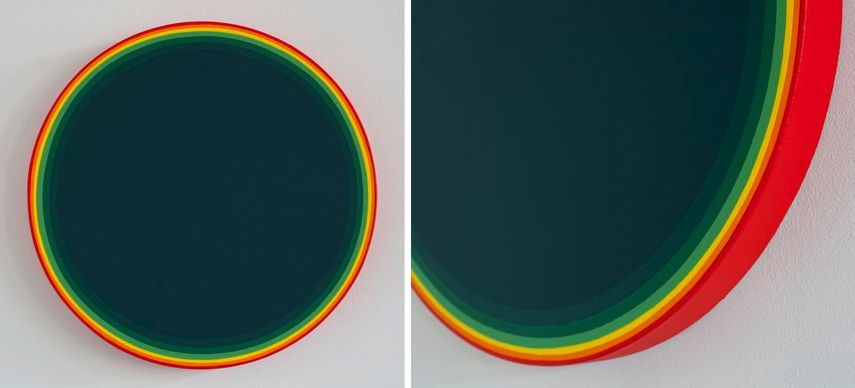 Jan Kalab Art Exhibition at MAGMA Gallery
The sixteen works, made specifically for the exhibition, will be soon published in a catalog dedicated to the artist, curated by MAGMA gallery. In addition, for this special event, Jan Kaláb will paint an amazing mural in the main room of the gallery. The exhibition ZOOOM will be on view at MAGMA Gallery in Bologna from September 23rd until November 11th, 2017. The opening reception will be held on Saturday, September 23rd, from 6:30 p.m. onwards.
Featured images: Jan Kalab - Blue Sun 0817, 2017; Jan Kalab - Blue Meduza, 2017. All images courtesy of MAGMA Gallery.