To view the reality in a different way, whether with the help of hallucinogenic drugs like LSD or mescaline or without, is how many define psychedelic art. It gives a quite detailed, vibrant, mysterious and highly imaginative insight into the vision of its creator, like a sensual experience of a mind that had gone to a special kind of journey. But what if the concept of psychedelia is explored not only through the impressions of the space around us, but also through the very medium that's been used in order to create one? This is what the latest exhibition hosted by JanKossen Contemporary will put on view, through the artworks of two American and one German artist.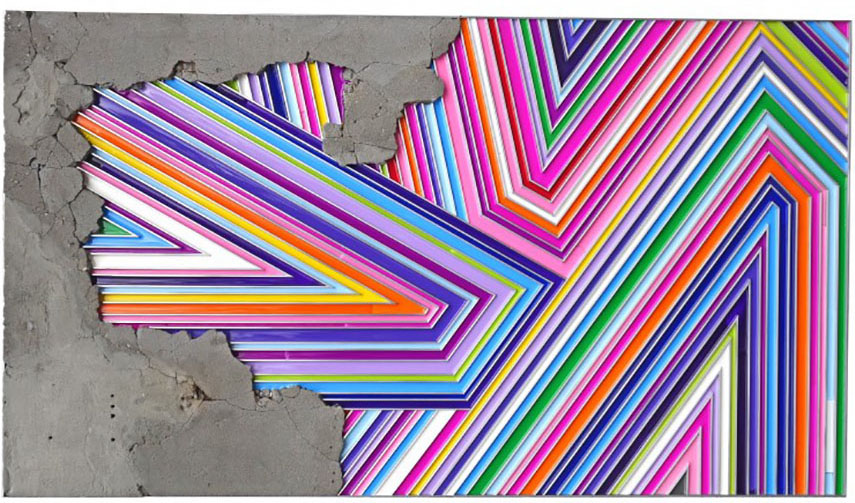 The Opposing Dualities of Troy Simmons
Using a variety of materials, among which concrete, acrylic and aluminium, Troy Simmons examines the turbulent relationship between man and nature, as two opposites that have been struggling to coexist since the dawn of time. Can their individual needs find a common path towards a better future? Just like grass sometimes gloriously emerges from sidewalk crevices, victoriously announcing it refuses to be beaten, the splashes of acrylic paint in Troy Simmons' artworks resist the invading concrete. Inspired by modern Brutalist Architecture, the artist pays homage to the 1960s Arte Povera movement by using building materials as vessels for aesthetic creation. As man and nature seem to be incompatible, so are the concepts and mediums in the art of Troy Simmons, so the question remains: who do you root for in this psychedelic battle?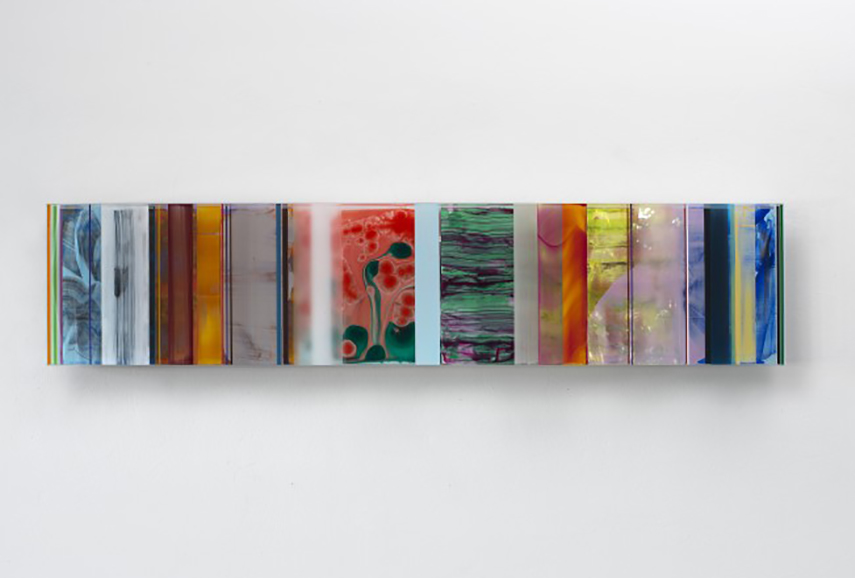 Michael Laube's Hallucinogenic Sublime
An entire selection of patterns, colors, shapes, forms, abstract scenery, all suspended within sheets of plexiglass. These are the three-dimensional paintings by Michael Laube which are all but traditional. Their splendid, ever-changing visual aspects invite the viewers to engage more deeply, to try and capture the artworks from all angles as they float between reality and imagination, space and time. Yes, it is acrylic paint they see inside the artwork, rather than on the surface, and it creates fluctuating, mesmerising highlights, refractions and reflections that aim to evoke a pure feeling, through a spatial color effect found in the works of artists like Mark Rothko or Barnett Newman. Surely one of the most versatile psychedelic artists, Michael Laube reaches beyond our conformity and provides a true hallucinogenic quality of an art experience.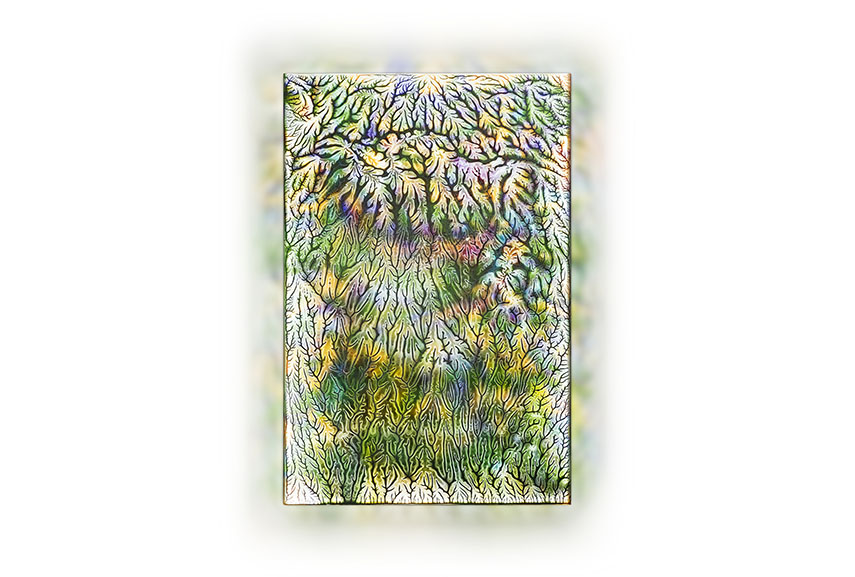 The Sculptural Light Paintings of Peter Bynum
Merging painting and light itself, artist Peter Bynum creates a sort of sculptural objects which depict infrastructures present in nature. His corporeal capillaries and floral root systems evoke colourful patterns and kaleidoscopic compositions, inviting us to experience a higher form of consciousness as we relate to and become one with all living things. By engaging in a particular kind of painting, Peter Bynum reveals "a secret DNA of paint" and its similarities to natural ecosystems. The artist places pure white light of flat-panel LEDs to illuminate acrylic through panes of tempered glass, thus creating a psychotropic experience of the shapes and forms on the surface, giving them an exalting, precise outline and a substantial corporal quality.
The Art of Peter Bynum
Psychedelic at JanKossen Contemporary
These three artists are all set to showcase their experimentations with intensified and distorted sensory perception, resulting in captivating artworks which lure us into having many remarkable psychedelic encounters. Psychedelic, an exhibition of works by Peter Bynum, Troy Simmons and Michael Laube, will be on view at JanKossen Contemporary in New York City, USA, from May 19 through July 2, 2016. The opening reception is scheduled for May 19, from 6pm to 8pm. The artworks prices are ranging from $14,000 to $40,000.
Featured image: Michael Laube - 06-16, 2016. Acrylic on sheets of plexiglass, 23.6 x 23.6 x 3.5 inches (60 x 60 x 9cm). All images courtesy JanKonssen Contemporary.