Tradition is defined as a belief or behavior passed down within society, with symbolic meanings and with deep roots in the past. Tradition is also conceptualized as a notion of holding on to a previous time, as found in philosophical discourse. For artistic ventures, we portray tradition as something that opposes creativity. Traditional and folk art is often characterized as imitative repetition meaning that devotion to conventional guidelines is of greater value than performer's preferences. Fine art, on the other hand, is valued for its originality and uniqueness, a stark contrast to tradition. Modern philosophy of art, nonetheless, is starting to consider interaction with tradition as indispensable for the formation of new artistic expressions. Prior to returning to Los Angeles in 1994, co-founder of Blum and Poe, Tim Blum, had spent several years in living and breathing the Tokyo art world. During that stay, he met Takashi Murakami, one of the biggest names in Japan's recent art scene. Blum & Poe's New York Gallery will soon be presenting an exhibition of immaculate Japanese ceramics done by Kazunori Hamana, Yuji Ueda, and Otani Workshop. The exhibition is organized and curated by non-other than Takashi Murakami himself.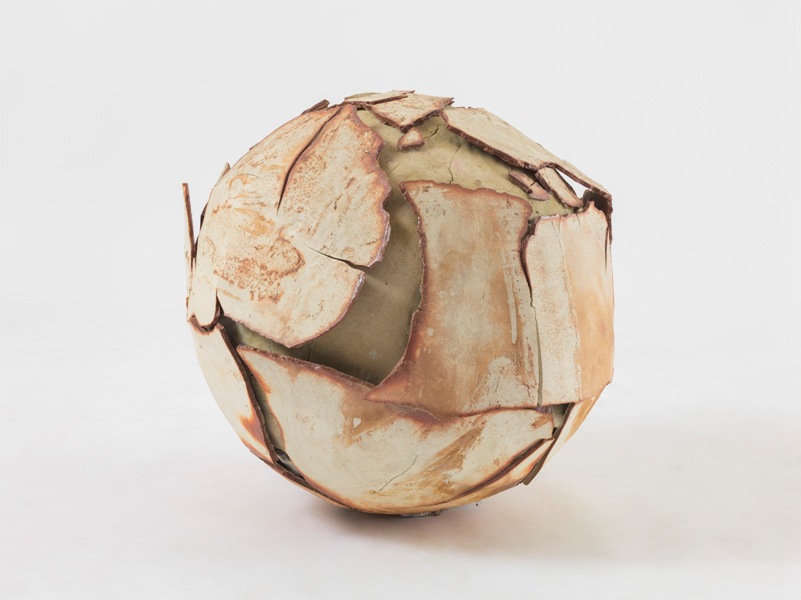 Japanese Contemporary Ceramics Revisited
These three artists represent a new generation of Japanese ceramicists, a new wave that has learned to infuse their unique pottery methods with improvisation and experimentation and still show the utmost reverence to genealogy. Kazonuri Hamana creates, large ceramic vessels that have no apparent use, inviting the bystander to delve into imagination in order to invent one. His works are done completely without tools and in, customarily Japanese, slow, gradual building process. The only thing he has to say about himself is "I make tsubo (ceramics) on the pacific coast of Chiba Japan", which is statement enough in itself. His work is simple and laden with identity. Surfaces on most of his pieces are banded with stripes or ingrained with symbols and verses. Irregularities in his designs are drawn from the history of ceramics and, rightly so, from the qualities that conceptualize the coastline on which he creates. Yuji Ueda arrived at ceramic art scene from a family of tea farmers in Japan's Shiga Prefecture; he breaks the family's bonds with tradition by experimenting with firing and glazing techniques. This approach leads to a gallery of fragile, delicate compositions, patterned with seemingly incongruous textures.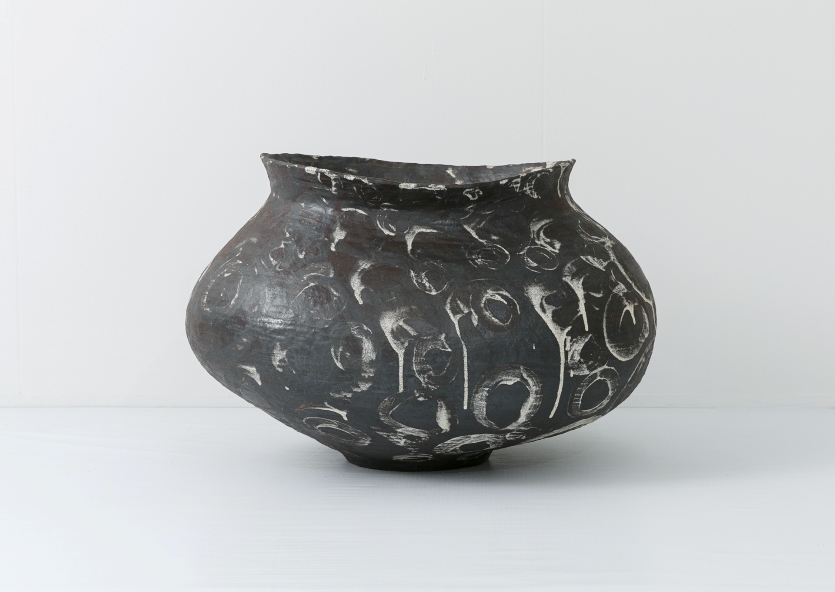 Amendments Of Tradition
Shigaraki has been one of the great centers of Japanese ceramic for about eight centuries. Otani Workshop chose exactly that town for its complex tradition of firing their very specific clay. The clay from this district of Japan is lightly colored and contains bits of feldspar (a name given to a group of minerals distinguished by the presence of alumina and silica) that erupt on the facial of the pots during the firing process. Glazed commodities can be fired in a kiln for thirty hours while the unglazed clay from the Shigaraki can take more than five days to be fired properly. The artists do not include any coloring on the surface but rather let nature do its work by forming different shades exclusively from the fly ash and flames from inside the kiln. Otani truly is a visionary whose ingenuity has notably widened the Shigaraki tradition into this century.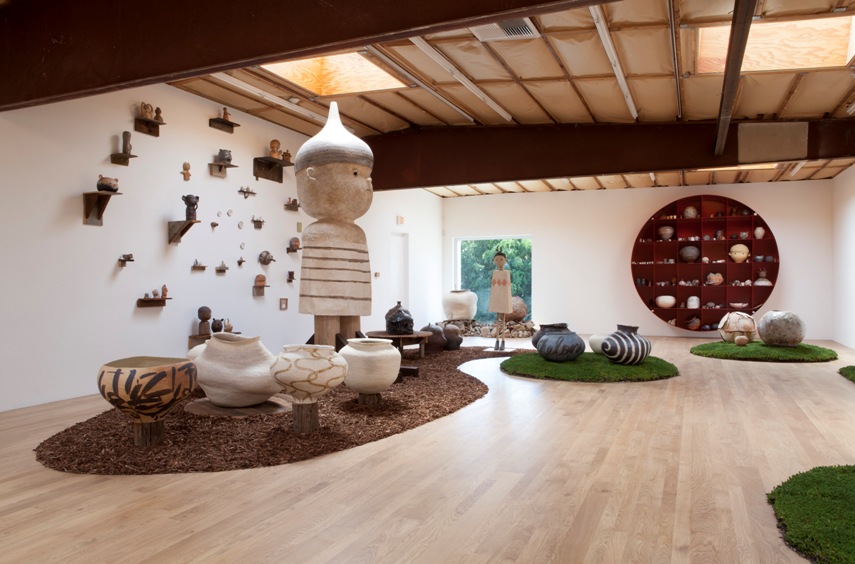 Takashi Murakami Expands The Nature Of Tradition at Blum & Poe
A number of factors can exacerbate the loss of tradition, globalization, industrialization and assimilation of certain cultural groups, are only but few of those. In response to this, attempts to preserve the tradition have now started in many countries, and we can consider this exhibition to be one of those attempts. These artists had already showcased their works at Blum & Poe, Los Angeles, in 2015, and now again – Hamana, Ueda and Otani bring their artistry and cumulative insights in order to create a luminous and ethereal setting. Many of the works that will be delineated to us by the great Takashi Murakami (who has recently been voted artist of the week) have never been displayed in the United States. The opening reception will be held on Thursday, March 3rd from 6 to 8 pm, and closing on April 9th, 2016. A chance to witness that it is only the unchanging form of certain art that leads to its perception as traditional.
Featured image: Yuji Ueda - Untitled, 2014, all images courtesy of Blum & Poe gallery