Known for his multi-medium talent and versatility, the South African artist Jason Bronkhorst often tackles the topics of his nation, reflecting upon post-colonialism, capitalism, patriarchy and white supremacy. The latest Jason Bronkhorst art exhibition will soon be on view at Kalashikovv Gallery. Titled The Board of Directors, the display will feature his latest paintings, drawings and sculptures. A product of a three-year long work, the series is a critique and exploration of his ancestral legacy comprised of ownership and colonial influence. A colorful borderline between grotesque and intriguing, each piece is a loose self-portrait, created to arouse introspection and the query into the historical privilege, oppression and imperialism in Africa.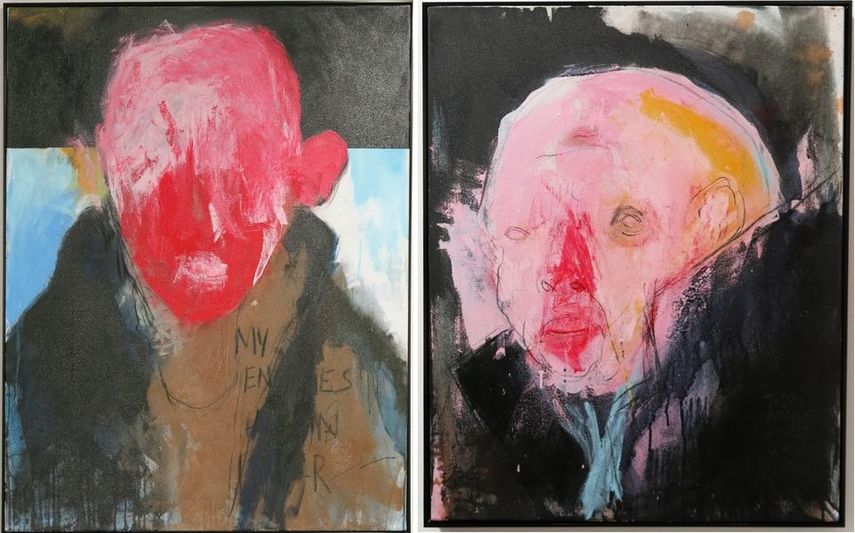 The Practice of Jason Bronkhorst
Regarded as one of the most prominent rising artists of his country, Jason Bronkhorst has always perceived art as a compulsion, expressing himself frequently and urgently. The process of creating art, with regards to the tactile feel of the materials, is felt by the artist as rewarding and therapeutic. His choice of mediums is varied, and so are the topics he chooses to tackle with his work. Besides painted portraits the artist is the most well-known, he also creates sculptures using mostly found materials. His carves wood using tools such as hand saws and bench drills, accompanied by a haphazard collection of old hand tools that could be found all over his studio.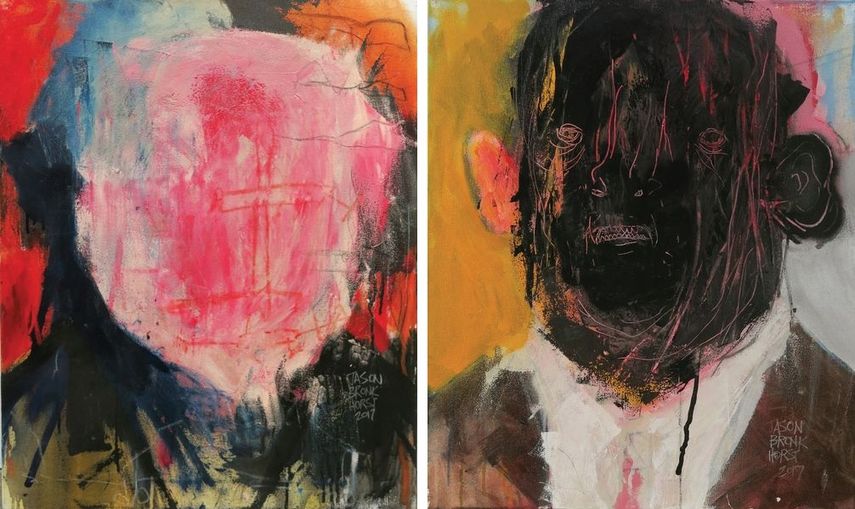 Compelling Self-Portraits
Using pen and ink, charcoal, pencil, markers, watercolors, acrylic paint, and spray, the artist smears them all together in a rather innovative way. His painting tools include dowel rods, large house painting brushes and scraps of cardboard he uses to apply paint onto the canvas. All created as self-portraits, the latest series of paintings that will be on view at Kalashnikovv Gallery is comprised of works containing layers and layers of images and words, erased and covered continuously. Naming the series The Board of Directors – Trash Capitalism, the artist continues to explore colonialism, capitalism, patriarchy and white supremacy in contemporary South Africa. Each portrait explores the vanity and integrity of the subject, implying madness to reflect their sinister predatory nature.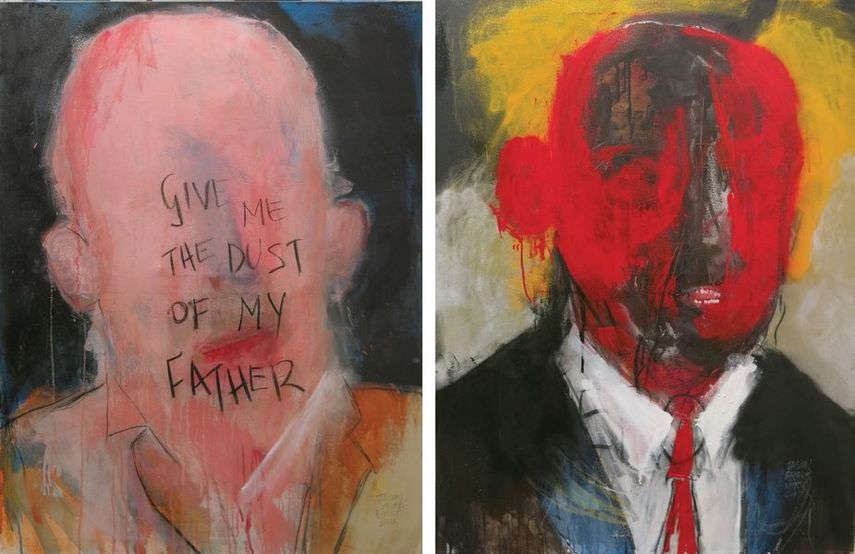 Jason Bronkhorst Art Exhibition at Kalashnikovv Gallery
The portraits of Jason Bronkhorst are unsettling at least. Characterized by open mouth and bared teeth that represent a symbolic reminder of mortality, these works are a contravention of formal portraiture practice. The debut solo exhibition The Board of Directors will be on view at Kalashnikovv Gallery in Johannesburg from May 18th until May 29th, 2017. The opening ceremony will be held on May 18th, from 6:30 p.m. As usual with events at the gallery, there is a lot in store for the evening.
Featured image: Jason Bronkhorst - Give Me the Dust of My Father, 2017 (detail). All images courtesy of Kalashnikovv Gallery.