My path crossed with Jaune's in September for the first time, when I got intrigued with the little figures of cleaning men, who were always so serious and busy he was scattering around Stavanger. The key message he spreads is clear from the first glance, but still contains layers of meaning for the viewer to discover, hidden in the little uniforms, in the actions these tiny heroes take, in their minuscule scale.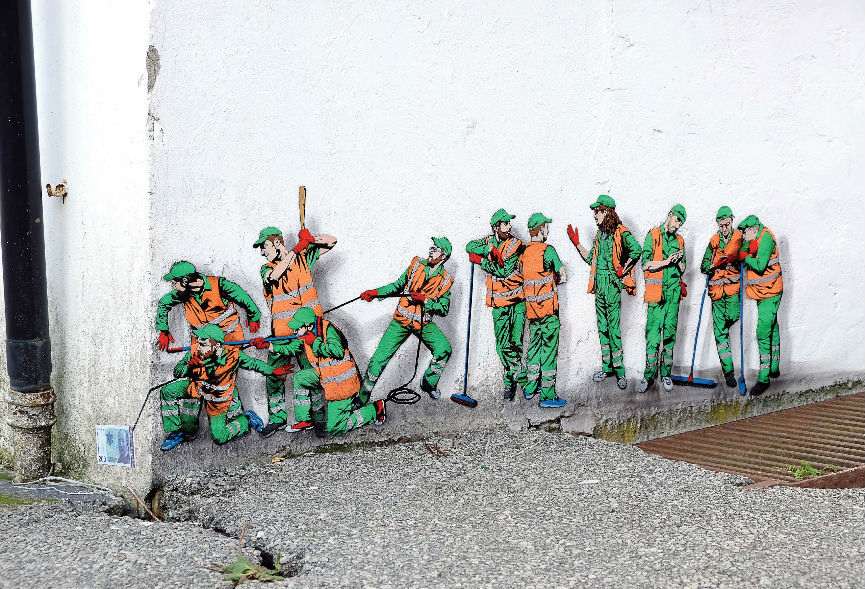 Jaune's Artistic Activism
Jonathan Powels AKA Jaune is an activist who shares his visions with the world by the means of art. Even though his actions might be illicit at times, he does not shy away from legally commissioned work, since the message is so important that it needs to get across to the people.
The little uniformed men he so relentlessly portrays conduct different actions and carry a load of connotations, reminding us of all of those honest working people who tend to the city making everybody's lives more comfortable. His story is of the working class, of the garbage men and construction workers, the cleaners and the maintenance guys, the janitors and handymen, all of which are a necessary cog in the urban machine, often - an invisible one.
With an experience of being one of these laborers, Jaune pictures their lives tying them to a particular environment, but always keeping an universal outlook. In truth, they are everywhere, they can be anyone. The artist's goal here is to remind us, the city-dwellers that our environments is not a given. It's clean because somebody cleans it, it's functional due to an army of people we tend to neglect. Therein lies Jaune's message - in the invitation to appreciate our fellow citizens who maintain large metropolitan areas, to thank them by being compassionate and ultimately - to care about the environment. Jaune makes the workers visible, emphasizes their importance and advocates higher awareness about social and environmental policies on both local and global levels.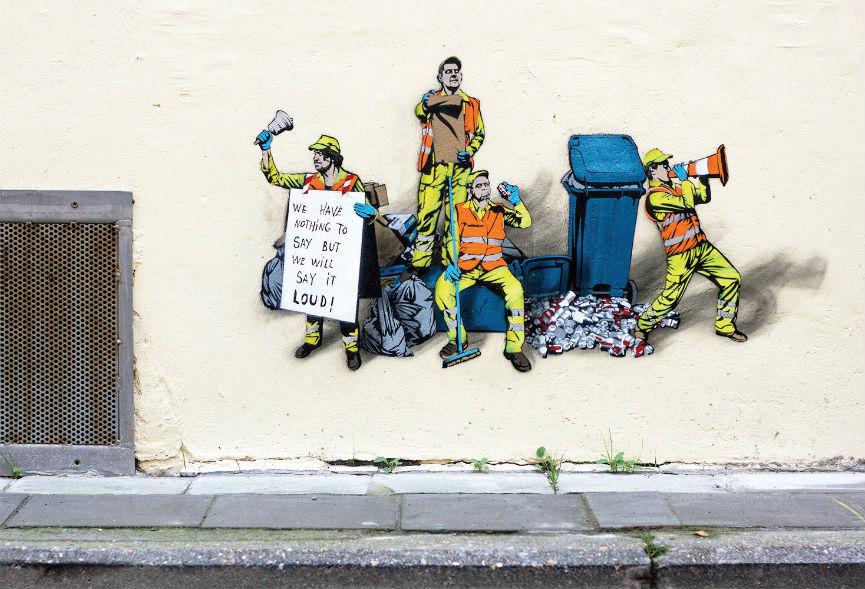 Jaune in an Interview
In a lovely November conversation with Jaune, we talked about his history and beginnings as a street artist, his moniker (Jaune actually means "yellow" in French), his ideas and visions, all graced with a couple of anecdotes from his street-bound life. Jaune also announced a big solo exhibition with Vroom & Varossieau Gallery coming up in January! Hoping you will enjoy the talk as much as I did, I will leave you to it and to the final Jaune's message!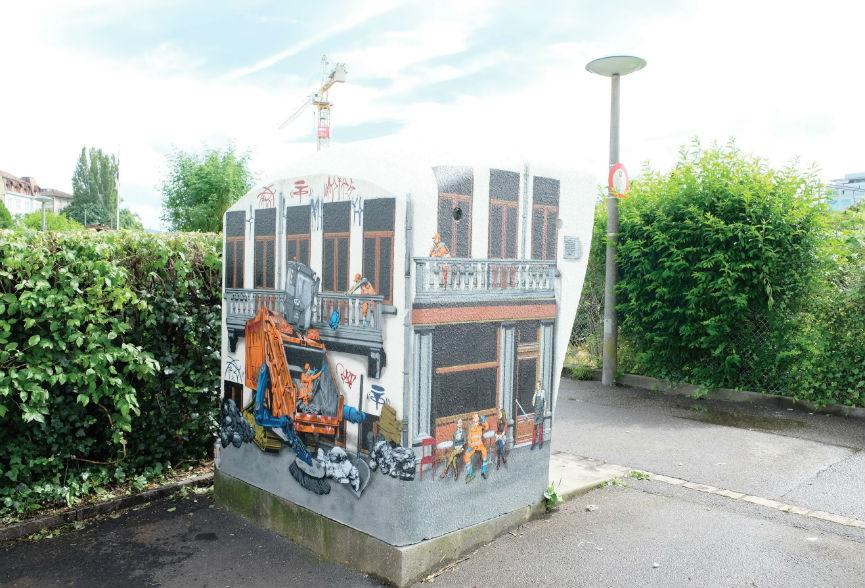 All images courtesy of Jaune. Portrait by Soren Solkaer for The Surface Project; Jaune in Torino at Street Alps, 2016; Jaune in Stavanger, 2016