When an artist is a wanderer, a storyteller who uses the concept of memory, their art is bound to become a loyal reflection of who they are. The one of Jeremy Baudouin, much better known as Jaybo Monk, is described as eclectic, free, urban, spontaneous, and in constant evolution. His latest endeavours have taken him to Amsterdam, where Kallenbach Gallery is hosting the artist's second solo show, entitled Holes and Nothings. For the occasion, he created a whole new series of paintings, collages, objects and installations, confirming once again his role of the unique explorer of contemporary arts, in forms of painting, sculpture and graffiti.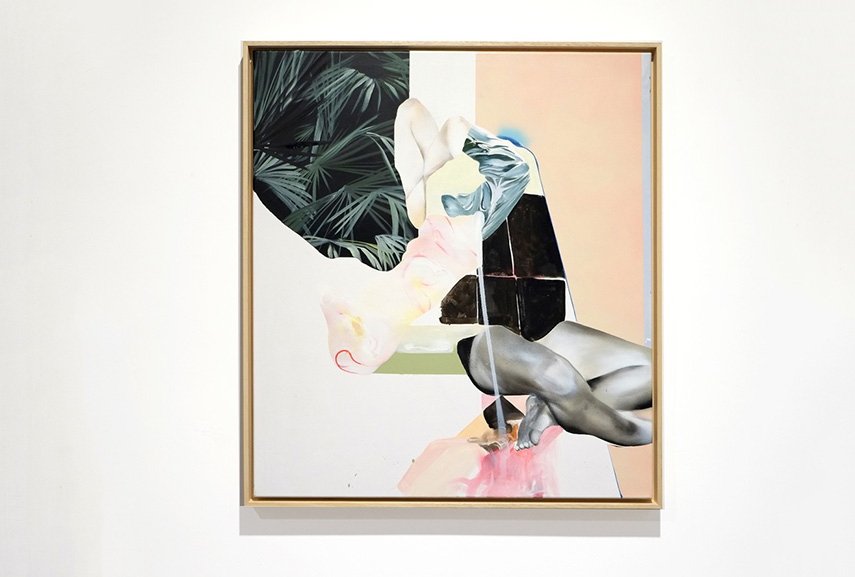 Holes and Nothings
If perhaps you're reading about Jaybo Monk for the first time, you can start picturing someone who is not afraid of the unknown - in fact, he looks forward to it and considers it an infinite source of inspiration. At the age of fourteen, he fled his family home and began his journey throughout Southern France, before he ended up in Berlin. There, he became an integral part of the Kreuzburg district, an experience which turned him toward graffiti culture, street acting and rap music. With such an intriguing landscape of life, Jaybo Monk successfully managed to translate it into extraordinary works of art, in a particular kind of unfinished narratives that depict stories around him, but also within the artist himself.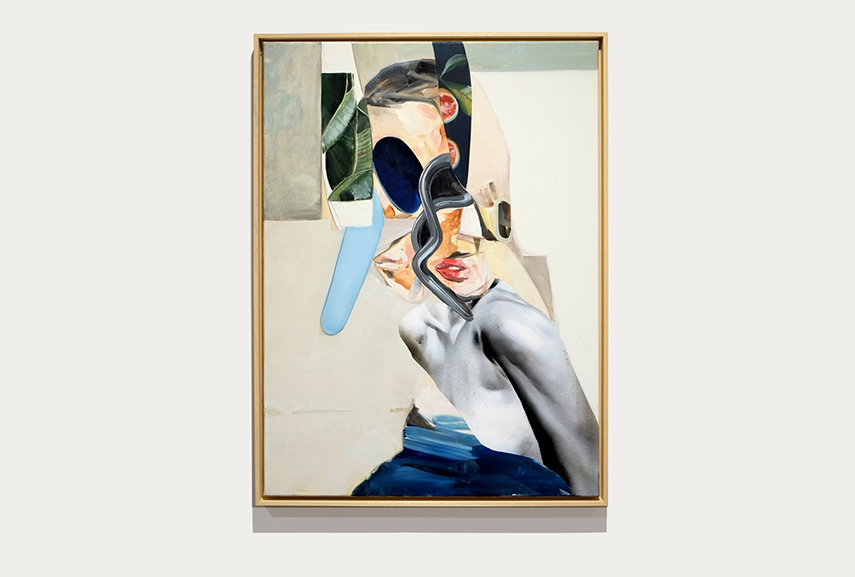 Born to Explore
Jaybo Monk's artworks represent complex scenarios that sporadically reveal detail by detail, in order to paint the full picture. In them, we see fragments of portraits, abstract symbolism divided into pieces of his collages, flat pastel colors which set a mysterious, yet calming mood for these surrealist situations. It all feels like a controlled chaos, an unpredictable future unfolding before our very eyes, a future in which there is no identity, certainty or even logic - only the dialogue between the artist and his audience, reflecting metaphysically on the concept of time, and space. In a world where there is absolutely nothing new to be said or done, Jaybo Monk leaves the rules behind and dedicates himself to the concepts of the original, the chaotic, the insane and the irrational.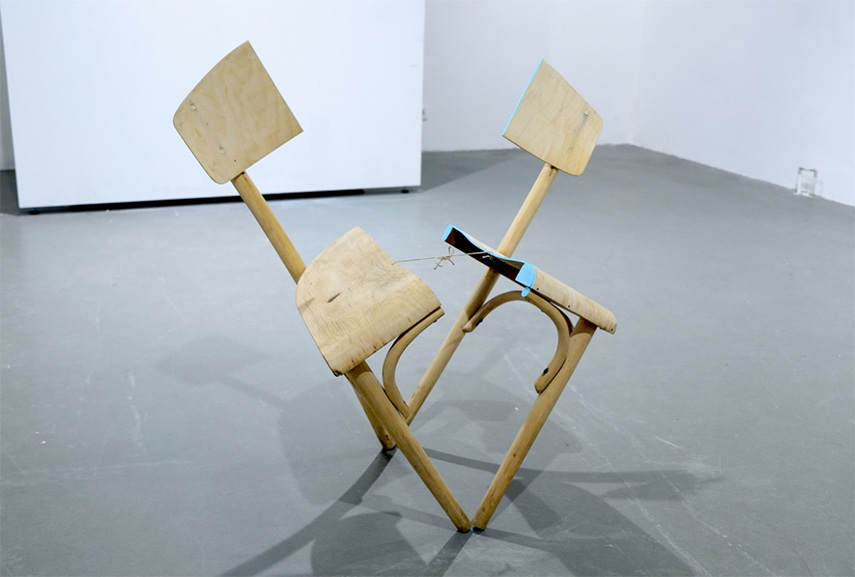 Jaybo Monk Exhibition at Kallenbach Gallery
Between the worlds of street art and fine art, we find the creations of Jaybo Monk, ambiguous yet hauntingly powerful and of great visual impact. Escaping from the ugliness of perfection, he made his own version of beauty, narration and meaning. Jaybo Monk is paradoxal yet familiar enough, simultaneously the creator and the killer of our thoughts, the preserver of memories and the spokesman of both dreams and reality. Holes and Nothings, an exhibition of works by Jaybo Monk, opened on December 11th 2015 at Kallenbach Gallery in Amsterdam, The Netherlands. It will stay on view until January 31st 2016.
Featured image: Jaybo Monk -18.650 days. 80x80cm. All images courtesy of Kallenbach Gallery.