Great news for collectors, art lovers and Jean-Michel Basquiat's fans! This time it is not about the nude Basquiat photos. The famous artist's estate has authorized the release of a first edition for the first time in ten years. Since Basquiat is quite popular among collectors, and he has an army of fans, this is very important news. Of course, the question is why Basquiat's estate has waited for ten years to authorize the sale of an artist's edition? His works, both original and prints, are being sold regularly on auction sales. We can't answer to this question, but we can say that screenprint titled Hollywood Africans in front of the Chinese Theater with Footprints of Movie Stars will be sold in a limited run of 60.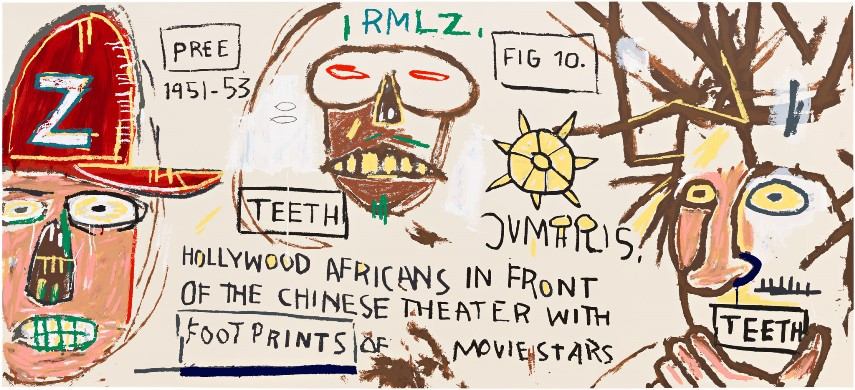 Jean-Michel Basquiat Edition Print Sale
So, after more than ten years, Basquiat's edition print sale has been authorized by his estate. As we already mentioned, it is about artist's well-known Hollywood Africans in front of the Chinese Theater with Footprints of Movie Stars. This artwork is related to the well-known piece Hollywood Africans that is currently on display at the Whitney Museum in New York City. This amazing image depicts Basquiat with his friends Toxic and Rammellzee during his second exhibition at the Larry Gagosian Gallery in Los Angeles. The artwork is a part of the artist's series of works that feature images and texts relating to stereotypes of African Americans in the entertainment industry. The technique and style is very similar to many of Basquiat's works from that period. Among these works is Supercomb, 1988 – a piece that is issued as the poster for Basquiat's exhibition at the Yvon Lambert Gallery, Paris, in 1988. You can find more information about the piece and its price on our marketplace.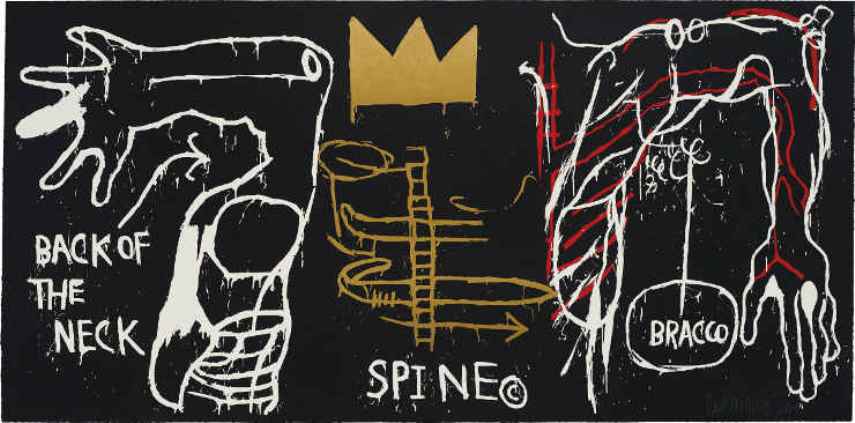 The Popularity of Artworks by Basquiat
Jean-Michel Basquiat has been one of the most popular contemporary artists in the last three decades. He has achieved a cult status among the young, with his impish grace, disregard for "bourgeois values" and the intensity of his work. His works are very popular among collectors, which can be seen in results of the auction sales in some of the biggest auction houses in the world. For example, the print of his Head from 1983 was sold for $35,000 at Bonhams San Francisco, in October 2015. Similarly, the print of Basquiat's Anatomy (Full Set), was sold for $320,000 at Sotheby's New York in 2013. Also, the print of the artist's Back of the Neck was sold for $303,000 at Phillips London in January 2015. Be sure to check out how Basquiat's works are trending at art market, by visiting Widewalls Auction section. Orders will be accepted on a first come, first serve basis, starting Wednesday, October 21 at noon. Purchases can be placed in person at either Pace Prints location, or by sending an email with your name and telephone number to basquiat@paceprints.com.      
We would like to hear your opinion! Please comment on our Facebook Page!
To be informed about the latest developments in the world of contemporary art, sign up for My Widewalls! It's free of charge!
Featured Image: Jean-Michel Basquiat - Hollywood Africans in front of the Chinese Theater with Footprints of Movie Stars, detail
All Images used for illustrative purposes.