A businessman, art collector, philanthropist, photographer and heir to the Simca automobile brand, Jean Pigozzi is an undisputed king of the celebrity selfie. For four decades, he has been posing with a range of icons who defined international celebrity and social life in the late 20th and early 21st century.
A selection of Jean Pigozzi photographs will soon go on view at the IMMAGIS gallery. Titled Best of "ME & CO" + "Pool Party", the exhibition will bring together around 40 small-format, mostly black-and-white images, featuring the best of his famed series Pool Party and ME & CO.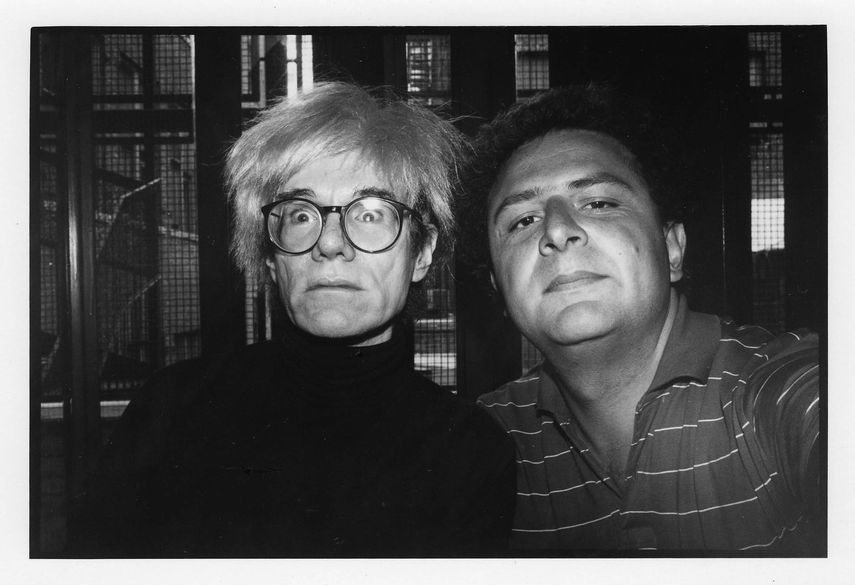 ME & CO
Serving as a cultural chronicle of sorts, the series of celebrity selfies by Jean Pigozzi first started in 1974. This unofficial creator of the selfie made his first image at a party at Harvard University with no other than Faye Dunaway. This was the birth of a life-long passion project.
Becoming the part of the "it" crowd at a relatively young age and spending his time at the parties of the rich and beautiful, Pigozzi managed to capture himself with a range of celebrities. The signature method of Pigozzi was using "long arm, a wide angle lens, flash-light and to be very fast." Some of the people who became part of his visual diary are actors Steve Martin, John Belushi, Julie Christie, Arnold Schwarzenegger, and Sylvester Stallone, musicians such as Art Garfunkel, Grace Jones, Rod Stewart and Bono, art legends Andy Warhol, Ed Ruscha, Ai Weiwei, Maurizio CattelanCatherine Deneuve, Daphne Guinness, Lady Gaga, Sarah Jessica Parker, Elle Macpherson, and Cate Blanchett.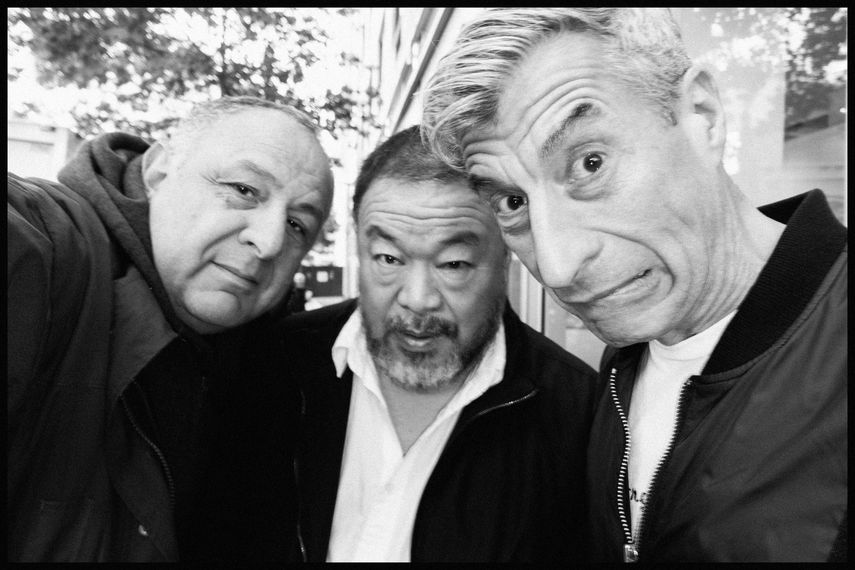 The Pool Party
The second series on view, Pool Party, captures the high-profile circle of Pigozzi's friends. Visiting legendary summer parties that were traditionally held between June and September at Villa Dorane in Cap d'Antibes in southern France, built for Pigozzi's father in 1953 by Ettore Sottsass, Pigozzi created images which are spontaneous, surprising, and refreshing.
In images that capture a relaxed atmosphere of a casual gettogether, we can see the likes of Mick Jagger, Naomi Campbell, Bianca Jagger, Nicolas Ghesquière, Liz Taylor, Mel Brooks, Helmut Newton, and many other members of the international jet set.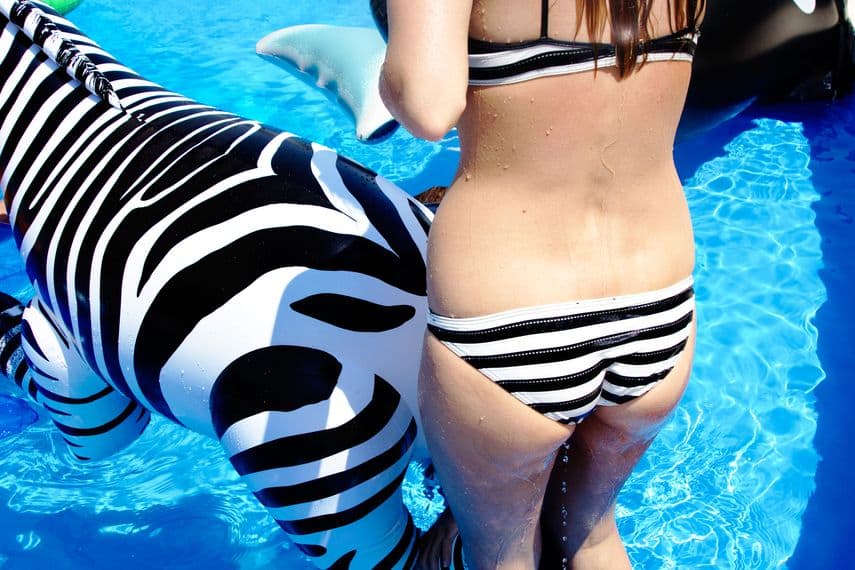 Jean Pigozzi Exhibition at IMMAGIS
"There were people taking self-portraits for a hundred years. They would put the camera on a tripod and they would have a long tube with a little pump and you'd press it and take your picture," Pigozzi once said. "But people doing it the way I did it? I never saw anybody doing that."
The exhibition Best of "ME & CO" + "Pool Party" will be on view at IMMAGIS Fine Art Photography in Munich from June 22nd until August 4th, 2018. The opening reception will take place on Thursday, June 21st from 7 p.m.
Featured images: Jean Pigozzi - ME and Lady Gaga, 2012. © Jean Pigozzi, courtesy IMMAGIS Galerie.