The early graffiti and street art scene was somehow inseparable from the development of hip-hop and breakdance, so the parallel between this particular art form and music is not unusual at all. A number of artists belonged to different bands and have expressed their creativity simultaneously through images and sound.
A graffiti icon Jef Aerosol was very much fascinated with various musicians, and so he depicted some of the most famous pop stars of our times in his works. A new series of these works will be shown on artists' solo show titled De la Musique avant toute chose / Music Before Anything Else at Galerie Martine Ehmer.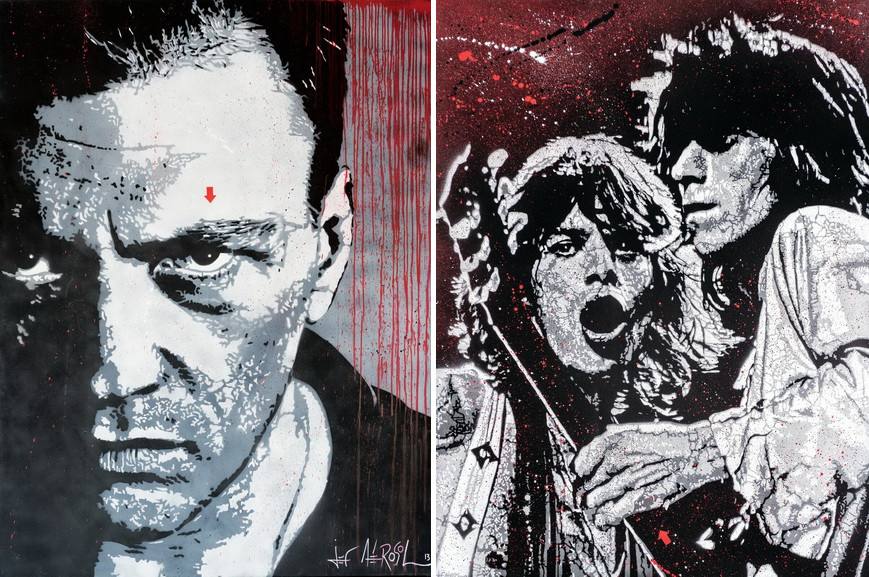 Music Moves The Body
This graffiti master is present on the international art scene for more than three decades. He belongs to the first generation of French urban artists along with Blek the Rat, Epsylon Point, and Miss. Tic. Through the years Jef Aerosol managed to establish strong, energetic and recognizable style which seems to be embedded in his initial fascination with the punk phenomenon.
Simultaneously with his graffiti career, the artist is active as a musician as well and is a member of groups Windcatchers, Open Road, and Distant Shores. Apparently, his love for music is inexhaustible and represents a focal point of his practice.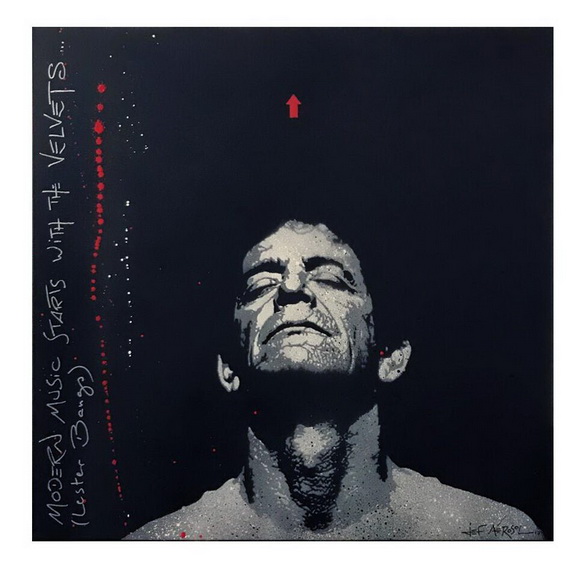 Few Words About The Works
The curiosity is that the very title of the exhibition is borrowed from the mural he recently created near Martine Ehmer. The selected works carry on his passion for music, so all of them represent an homage to his influences. Sid Vicious, Lou Reed, and Nina Hagen are just some of the figures which belong to his musical culture and are significant for his creativity.
All of the works are done in a simplistic, black and white manner with subtle background coloring and fine contouring; they accentuate really good decadent, vivid or flamboyant personalities of pop stars.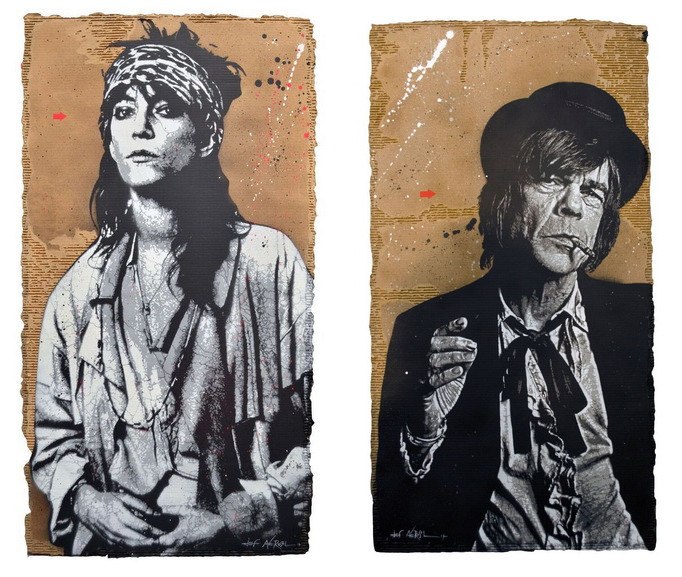 Jef Aerosol at Galerie Martine Ehmer
By focusing on musicians of different nationalities, the artist has managed to even honor some of the key Belgian personalities, so it seems that his agenda is based on a belief that music softens the walls and connects people.
Although imbued with nostalgia, these works can be perceived as reminders on the great music figures and therefore present an important piece of pop cultural heritage to the younger generations in a new light.
De la Musique avant toute chose / Music Before Anything Else will be opened at Galerie Martine Ehmer in Brussels on September 8th and will last until October 14th, 2018.
Featured images: Jef Aerosol – Untitled; Jef Aerosol - Sid Vicious, 60 x 60 cm; Jef Aerosol - TV Glotzer (Nina Hagen), 110 x 110 cm