Sculptures of nude bodies - what else is new? But sculptures of nude bodies in explicit positions, created (and exhibited too) on the threshold between the nineteen and the twentieth century? Now that's something. Of course, there weren't many brave artists at that time, so it's easy to guess we're talking about Jef Lambeaux, also known as Josef Lambeaux, the controversial Belgian sculptor whose pieces still inhabit many public spaces throughout his homeland. Born in Antwerp in 1852, he was one of the most prominent figures of his time, and one of the artists who marked the decades of 1890 and 1900. As an eccentric, he became a part of the "Van Beers clique", a group of creatives led by Jan van Beers known for their particular behaviour, which included walking around Antwerp in historic costumes. But Jef Lambeaux was a great romantic as well, and the perfect blend of these two qualities of his reflected in his erotic sculptures, which caused quite a lot of turbulence and unease among the conservative Belgian communities.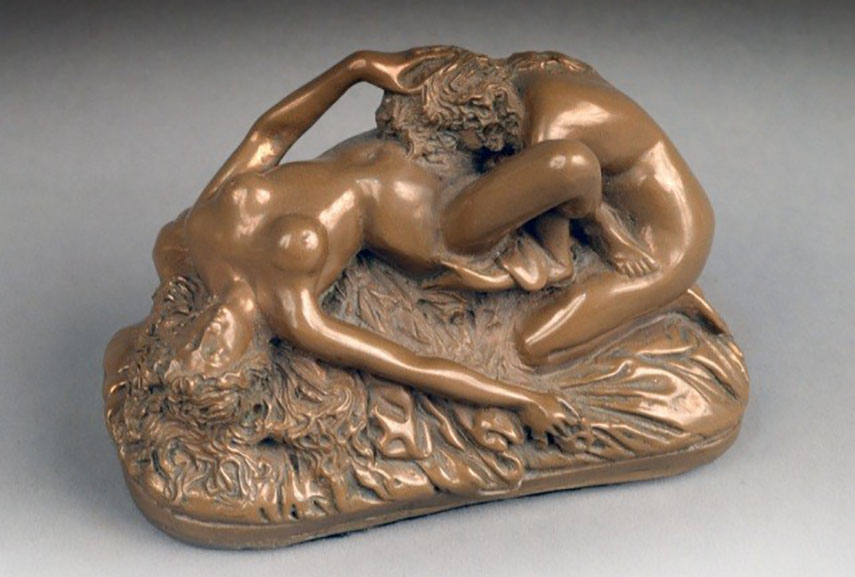 The Controversy of Jef Lambeaux Erotica
Fame that evoked scandal. It followed Jef Lambeaux with every sculpture he'd make, and at least twenty of those were monumental commissions for public spaces. His were the Neo-Baroque pieces of nude male and female bodies, couples or even entire groups of people engaged in all forms of carnal pleasure and situations full of sensuality, lust, passion. Executed in marble, or bronze, these sculptures are absolutely unapologetic, a glorious depiction of freedom and erotica, some of them more provocative than others, but all of them oozing with a certain kind of energy and boldness. It is the representation of love with absolutely nothing to hide, and as such, it was considered "indecent" and "shocking". For instance, his La Nymphe du Bocq was hidden away in a cellar until 1976, and can now be found in front of the city hall in Saint-Gilles. His other work, Faune mordu, was removed from the Boverie à Liège park because the couple embracing and biting each other was too "scandalous". But Jef Lambeaux' most provocative work to date is surely Human Passions.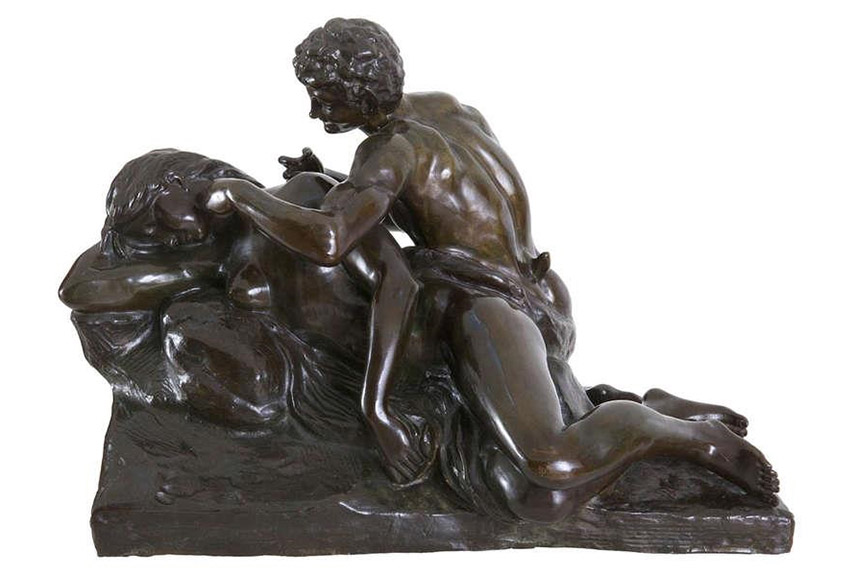 The Temple of Human Passions
In 1896, a neoclassical pavilion in form of a Greek temple was built by Belgian architect and designer Victor Horta, in the Cinquantenaire Park in Brussels. Its purpose? To house a relief entitled Human Passions and created by our Jef Lambeaux. You'll guess, it was yet another artwork which caused a lot of commotion. In 1890, the journal L'Art Moderne described it as "a pile of naked and contorted bodies, muscled wrestlers in delirium, an absolute and incomparable childish concept. It is at once chaotic and vague, bloated and pretentious, pompous and empty." - which is quite an accurate description. The 12 by 8 meters relief shows the sins and the happiness of mankind, dominated by death, but it also depicts war, rape and suicide, which many found disturbing. That is why nudity seems to have been the least of the critics' problems with Human Passions.
The Temple itself represented a war ground between the architect Horta and Jef Lambeaux, who refused the idea of no roof, so that the artwork would be visible at all times. The building had a shaky history too: it remained unfinished until 1897, and closed for public until more than a century later; it re-opened in 2002, and today, it is only taking visitors one hour a day. They say it is because they fear someone might vandalise the artwork.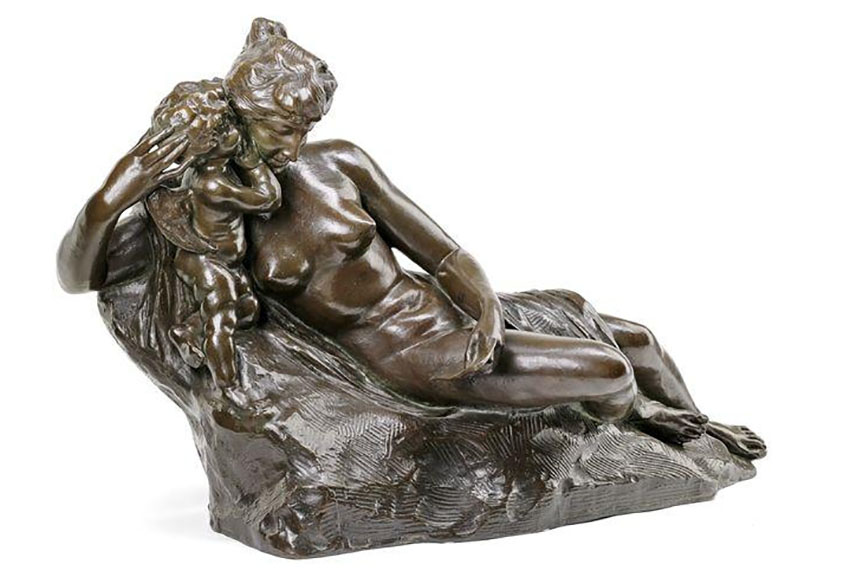 The Legacy of Jeff Lambeaux
Jef Lambeaux died in 1908, leaving behind many erotic sculptures, as well as long series of humorous groups and works inspired by the Italian Futurism. Apart from Belgium, his art can be found in France; in Paris, there are The Beggar and The Blini Pauper and The Kiss. Many of his pieces were destroyed during the World War II, which were meant to construct the collection of an entire museum dedicated to his art. In 2006, an association called ASBL Musée Jef Lambeaux was set up to promote the creation of the museum, which was already promised by the municipality of Saint-Gilles in 1898 but was never built. Nevertheless, the stunning nude erotic sculptures of Jef Lambeaux can be seen in Parc de Mariemont in Morlanwelz, Petit Sablon Square in Brussels, The Cathedral of our Lady and the Town Hall in Antwerp, and others.
  Editors' Tip: The Erotic Object: Sexuality In Sculpture From Prehistory To the Present Day
The Erotic Object: Sexuality in Sculpture From Prehistory to the Present is an updated publication which sensitively explores the power and eroticism of sculpture, form, volume and space in the history of sculpture from prehistoric times to contemporary art. Featuring discussions of many famous sculptors, including: Michelangelo Buonarroti, Antonio Canova, Auguste Rodin, Eric Gill, Andy Goldsworthy, Jasper Johns, Constantin Brancusi, Pablo Picasso, Barbara Hepworth and Gianlorenzo Bernini. Many contemporary artists are studied too, including installation and performance artists (Catherine Elwes, Karen Finley, Ana Mendieta, Carolee Schneemann), and women sculptors such as Alice Aycock, Mary Miss, Rebecca Horn, Nancy Graves, Eva Hesse, Kathe Kollwitz and Judy Chicago.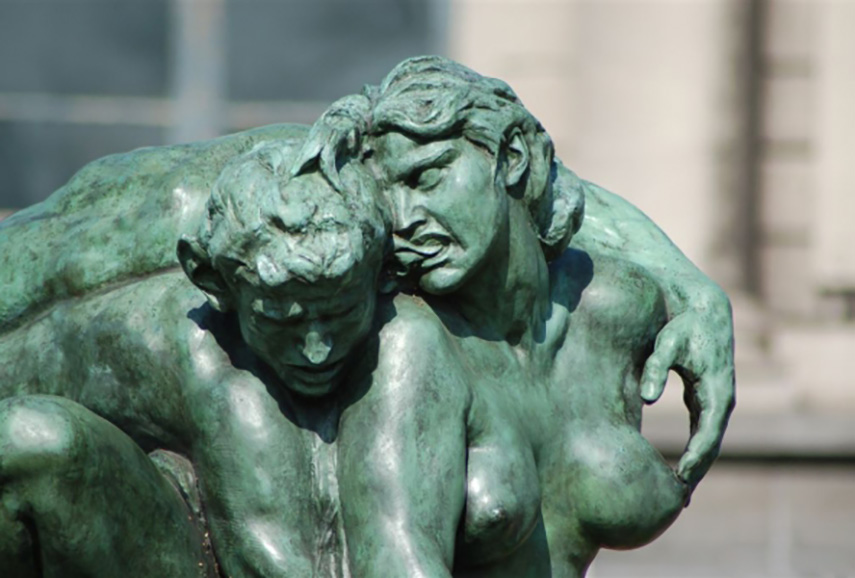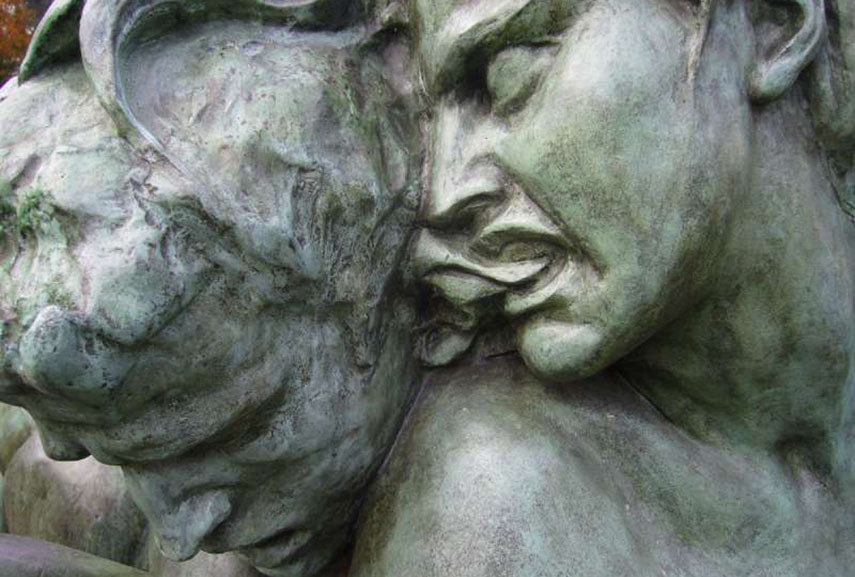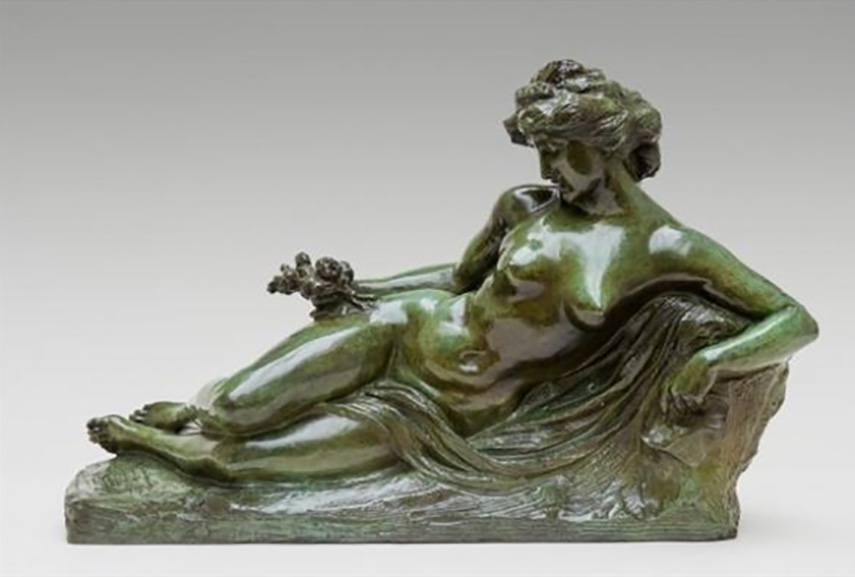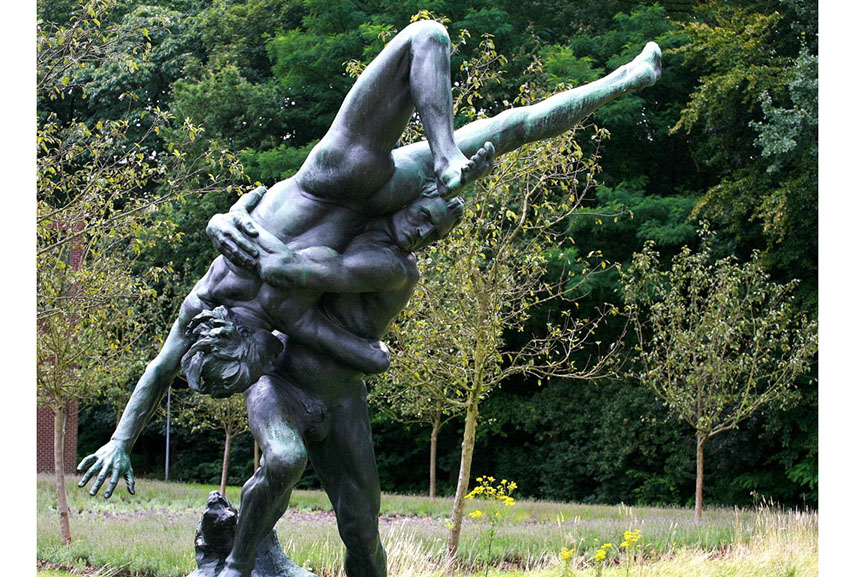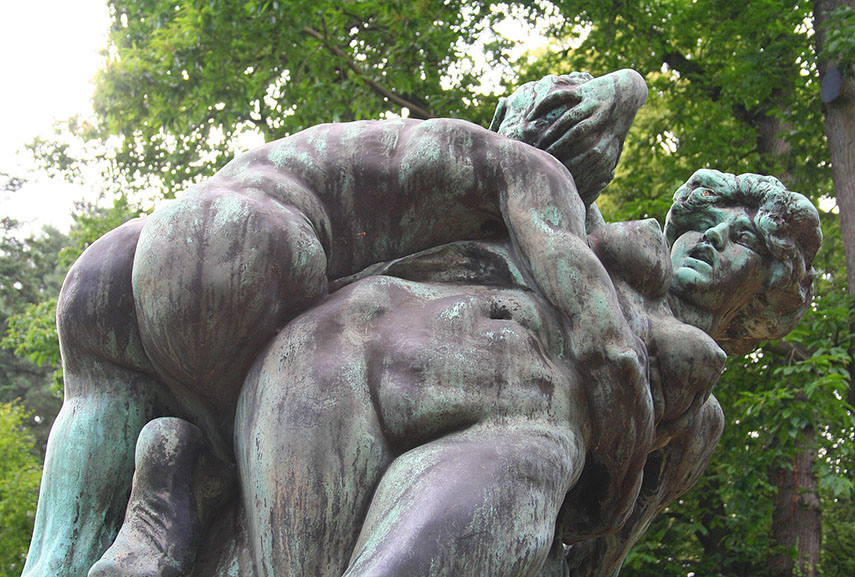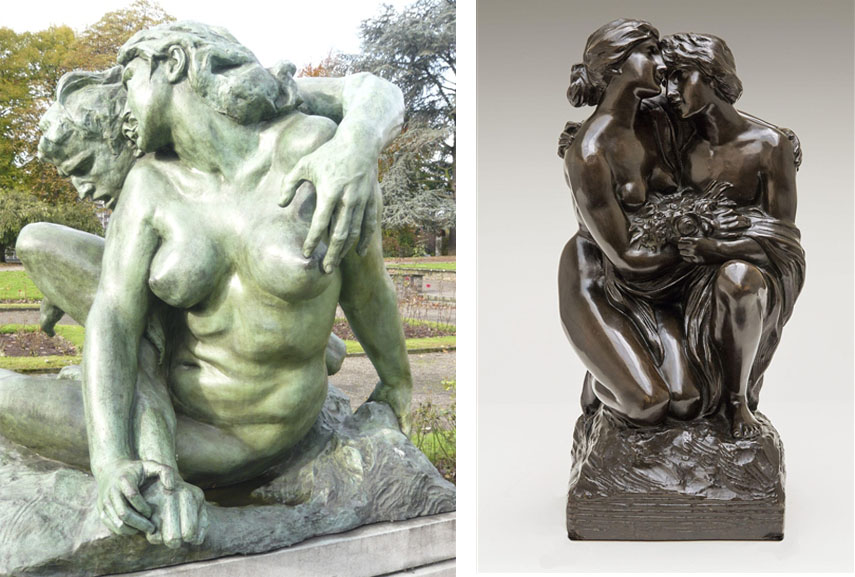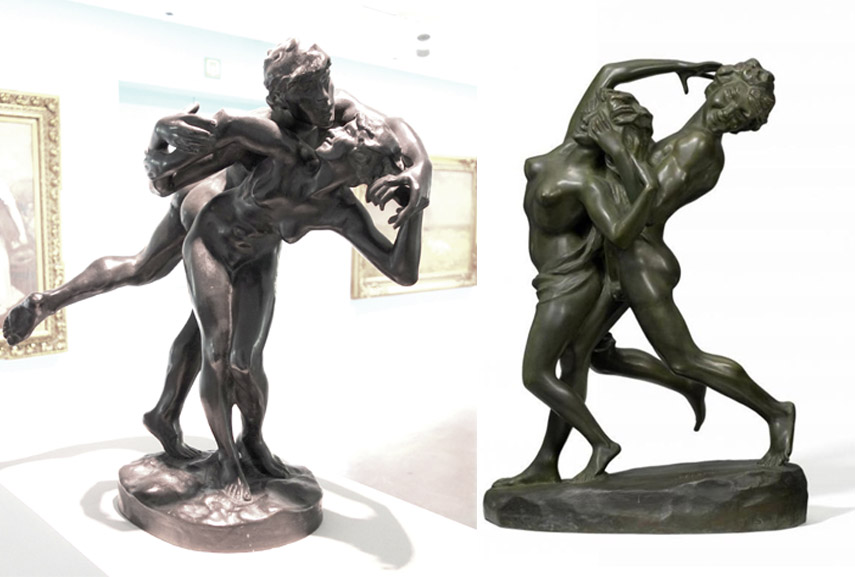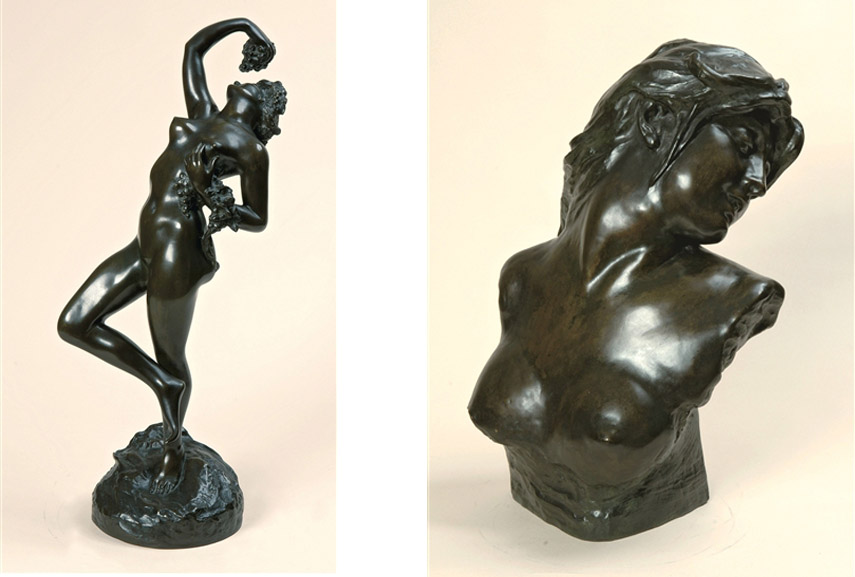 All images used for illustrative purposes only.