Earlier this week, the contemporary art world was perplexed by the launch of a global virtual campaign Snapchat used to invite us to hunt for geo-tagged artificial reality sculptures by Jeff Koons in public sites around the world. While many were left in awe with this concept, there were some who saw this as a kind of intrusion of public space and profane commercialization of art with a sole goal of promoting a struggling app that was not making enough money. And so, artist Sebastian Errazuriz fired back by creating his own augmented-reality representation of Jeff Koons' Balloon Dog in Central Park, New York City. Coming to its digital life as a reaction to Snapchat's project, Errazuriz's graffiti-covered dog is intended to be a symbolic stance against an imminent AR corporate invasion. Many are labeling it as the first act of vandalism to transpire in the realm of augmented reality.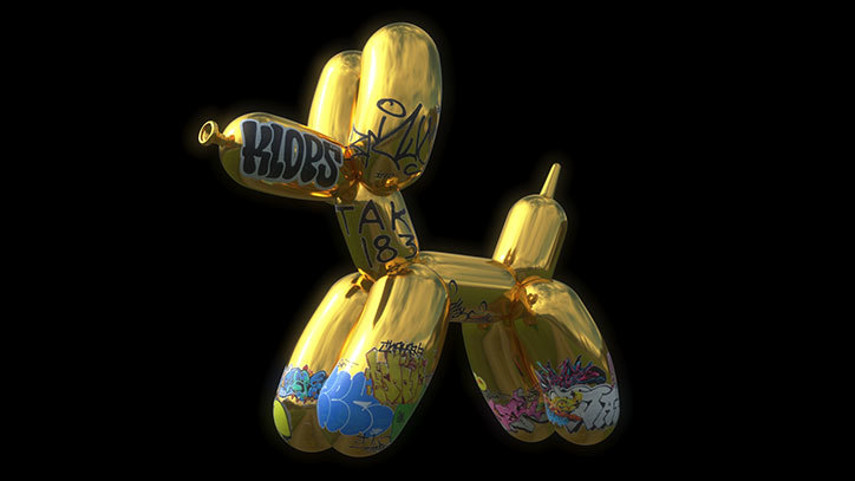 Taking the Snapshot Campaign Head On
It should be noted that Sebastian Errazuriz did not hack Snapchat or its application in order to include his own version of Jeff Koons' masterpiece. Instead, he digitized a new variant of the Dog in his studio CrossLab and placed it at the same GPS coordinates as Snapchat's models. This is, at least for now, in compliance with the legal rules of the augmented reality. Since Snapchat was not interested in adding his expansion to the campaign's portfolio, Errazuriz created his own free app called ARNYC. Through this piece of software, you can access the graffiti version of the Baloon Dog if you're within 300 meters of its virtual model in Central Park.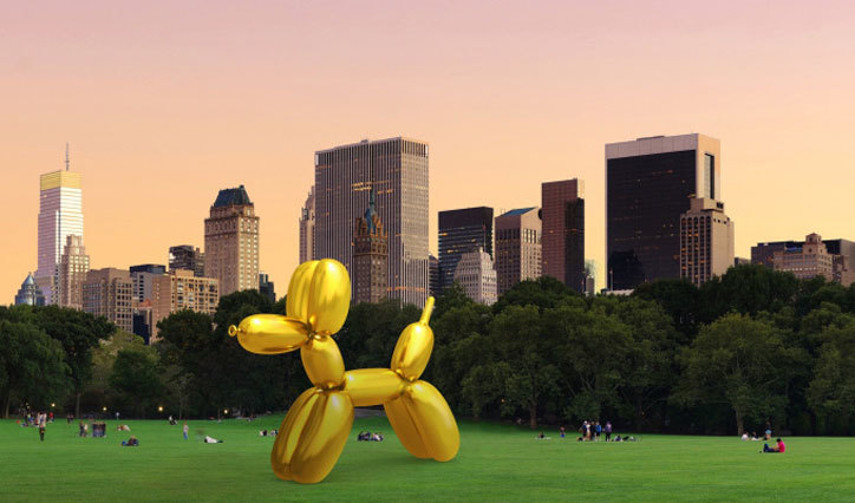 Why Vandalize Jeff Koons' Balloon Dog?
The graffiti vandalism in this particular example is of a strong symbolic nature. It raises necessary questions concerning the vague fields of digital world's control and privatization, of how much corporations can impact this endless canvas of pixelated pseudo-reality. Errazuriz stated that it's vital to start questioning how much of our virtual public space we are willing to give to companies. He is a strong believer that the boundaries between reality and virtual reality will eventually start to fade and, when that time comes, Sebastian Errazuriz fears that we'll be in for a rude awakening as our public space will be dominated by corporate content designed to subconsciously manipulate and control us for financial gain.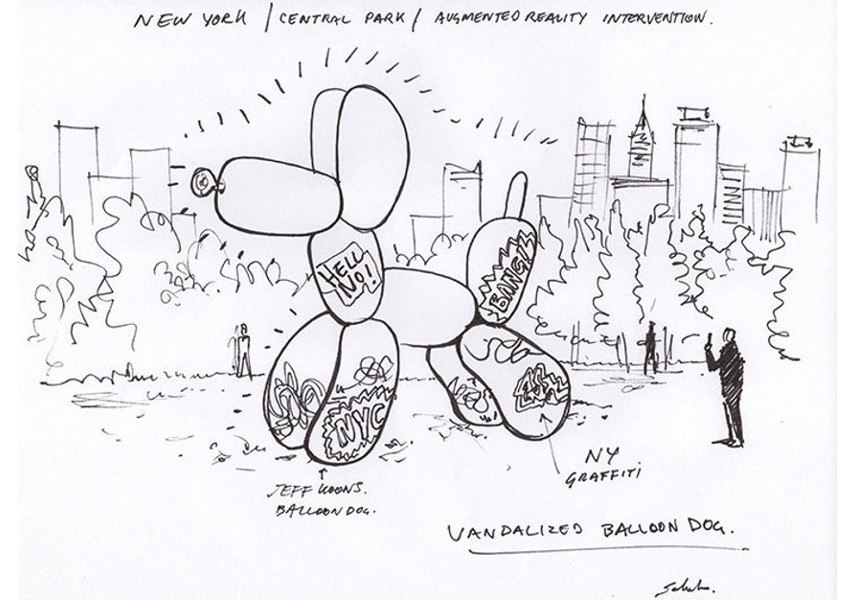 Sebastian Errazuriz's Wake-Up Call
It seems that Errazuriz's message, although sugarcoated in a whimsical and interesting way, is quite grim - we need to start preparing to deal with the idea of our parks and landmarks becoming a corporate battleground where companies will be competing with their promotional campaigns. In this artist's view, Snapchat's Koons campaign was another Silicon Valley attempt to disrupt our lives in order to get money. By vandalizing a digital version of Koons' Balloon Dog with graffiti, Errazuriz relied on the initial motivations of graffiti writers who were reclaiming public space for individual expression. And by doing so, he hopes to make us aware of the dangers corporate recklessness will post within artificial realities and how much of a toll will they inevitably take on both the digital and the real world.
Featured image: Jeff Koons' Balloon Dog Vandalized by Sebastian Errazuriz on Snapchat. All images via meetsebastian.com.