It's been a while since we wrote about a Jeff Koons exhibition ; however, thanks to the Newport Street Gallery, we have an opportunity to enjoy art of one of the most famous contemporary artists. The London-based Gallery is presenting a solo exhibition of work by Jeff Koons, titled Now. There are so many famous artworks by Koons, it's difficult to highlight any of them. People who show interest in contemporary art are quite familiar with the artist's unique style, famous works, and his celebrity status. Koons is very popular among collectors as well (take a look at our list of most expensive Jeff Koons Balloon Dog Pieces sold at auctions). So, this exhibition is a perfect opportunity for both art lovers and collectors to enjoy Koons' art after a long time (this is the first major UK show to be devoted to the artist since the exhibition, Jeff Koons: Popeye Series, at the Serpentine Gallery in 2009).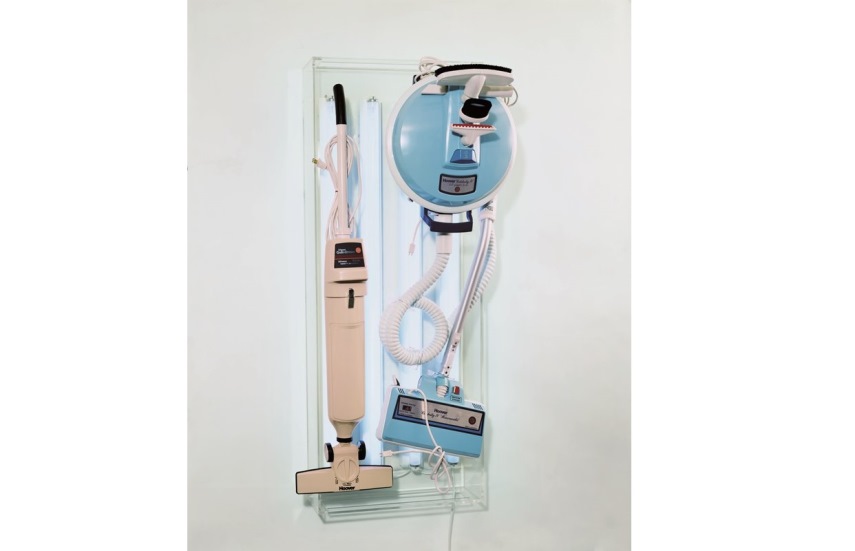 Contemporary Art Icon – The Art of Jeff Koons
Jeff Koons was born in York, Pennsylvania, in 1955. He studied at the Maryland Institute College of Art in Baltimore and the School of the Art Institute of Chicago. He received a BFA from the Maryland Institute College of Art in 1976. Since his first solo exhibition in 1980, Koons's work has been shown in major galleries and institutions throughout the world. A full survey of Koons's career was the subject of a major exhibition at the Whitney Museum of American Art in New York, which travelled to the Centre Pompidou in Paris and to the Guggenheim Museum Bilbao. Koons is widely regarded as one of the most important, influential, popular, and controversial artists of the postwar era. Since the late 1970s, his diverse work has explored themes pertaining to taste, consumerism, mass culture, beauty, acceptance and the role of the artist. Having once stated, "everything already exists in this world", Koons has also reconfigured the concept of the readymade.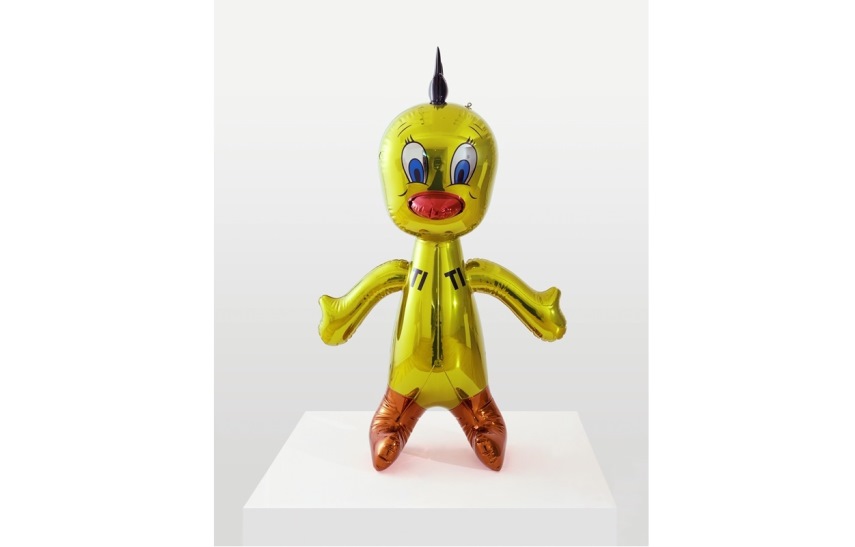 Now
Spanning thirty-five years of Koons's extraordinary career, Now will include over thirty paintings, works on paper and sculptures drawn from Hirst's collection. The exhibition features iconic works, dating from 1979 to 2014, from Koons's series Inflatables, The New, Equilibrium, Luxury and Degradation, Made in Heaven, Popeye, and Hulk Elvis, amongst others. Damien Hirst (Newport Street Gallery presents solo or group exhibitions of work drawn from Damien Hirst's extensive art collection) first saw Koons's work – which he has been collecting for twelve years - in the 1987-1988 group exhibition New York Art Now, presented at the Saatchi Gallery during Hirst's second year at Goldsmiths college.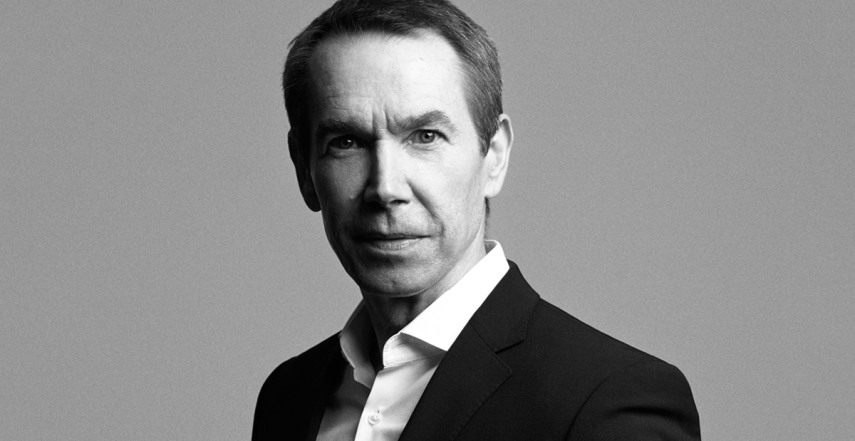 Jeff Koons Exhibition at Newport Street Gallery
Newport Street Gallery is the realization of Hirst's long-term ambition to share his extensive collection of art – which includes over 3,000 works – with the public. On the opening of the gallery, Hirst said: I've always loved art and art deserves to be shown in great spaces, so I've always dreamed of having my own gallery where I can exhibit work by the artists I love. I believe art should be experienced by as many people as possible and I've felt guilty owning work that is stored away in boxes where no one can see it, so having a space where I can put on shows from the collection is a dream come true. And, now the time has come for exhibiting works by Jeff Koons. The exhibition entitled Now will be on view from May 18 until October 16, 2016 at Newport Street Gallery in London.
Featured Image: Jeff Koons – Titi, detail, 2004-2009, Mirror-polished stainless steel with transparent color coating, 96.2 x 60.5 x 37.8cm (37 7/8 x 23 13/16 x 14 7/8 in), © Jeff Koons. Images (except the image of Jeff Koons) courtesy of Newport Street Gallery.