If you play with fire you get burned, the old saying says. However, when it comes to the questions of copyright is this saying true? Jeff Koons, contemporary art superstar, the artist equally beloved and hated, plays with the imagery of other artists and copyright law more than often. Does he get burned? Well, he does on occasions. The reason why we're mentioning Koons' practice of appropriation is the most recent lawsuit filed against him. This time, New York photographer Mitchel Gray submitted a complaint to the Manhattan federal court, claiming that Koons reproduced his photo, without permission or compensation. Koons did manage to get away with some of the accusations in the past, but we'll have to wait and see how this case unveils.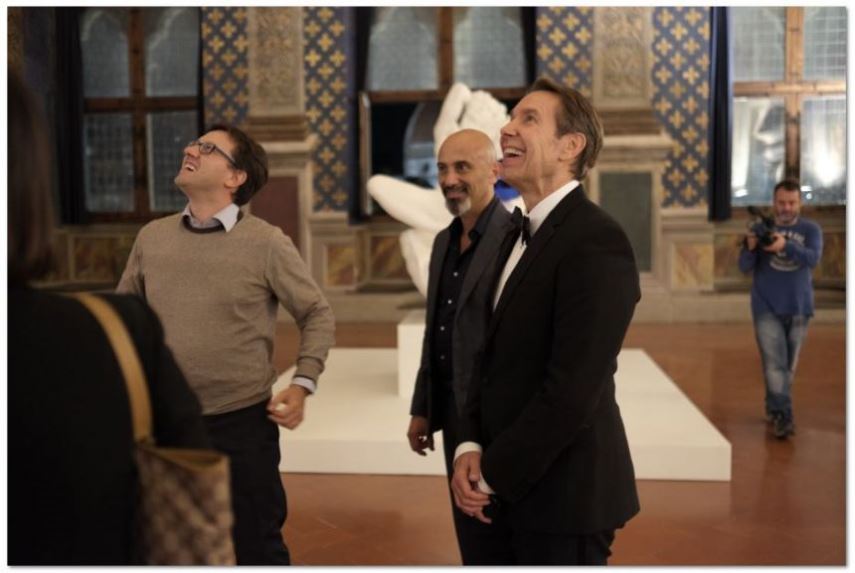 I Could Go for Something Gordon's – Copyright Issues
This latest accusation of copyright infringement refers to Koons' painting I Could Go for Something Gordon's created in 1986. According to the photographer Mitchel Gray, Jeff Koons copied the content of the photograph in its entirety without the slightest change. Mitchel Gray's photograph, depicting a couple at the beach next to an easel, was created in the mid-1980's and featured in the commercial for Gordon's gin. With the permission, of course. However, the same year Jeff Koons who is famous for his appropriation of commercial imagery "borrowed" Mitchel Gray's photograph without consent from the artist and turned it into a painting which was part of his Luxury and Degradation series dealing with the liquor themes and consumerism.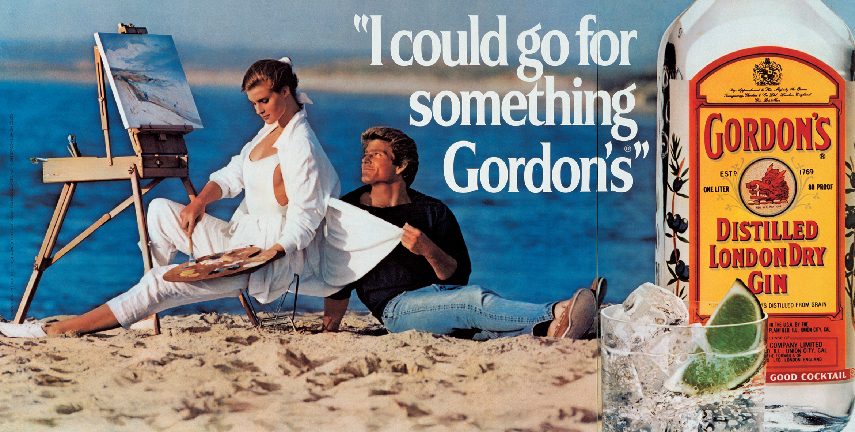 Gordon's Gin Painting by Jeff Koons at Auctions
The painting I Could Go for Something Gordon's appeared at auctions twice. First time it was sold at Christie's New York in 1994 for $40,000. At the later auction in 2008 at Phillips, De Pury & Luxembourg in London, the painting achieved a hammer price of $1,790,000. Photographer Mitchel Gray, however, was not aware of the existence of the painting until this year and decided to take actions immediately after his discovery. Gray is seeking unspecified damages and any profits the defendants received from the suspected infringement, saying that he also deserves punitive damages because the infringement was willful. Gray states that Koons never attempted to obtain a permission and never provided compensation or the credit for the almost identical copy of his work. Mitchel Gray is not only suing the artist, but the Phillips auction house and the former owners of Jeff Koons' print.

Past Lawsuits
Jeff Koons is not a newbie when it comes to copyright infringement lawsuits. Koons was sued five times before Mitchel Gray filed his complaint. Almost every time the court ruled in Koons' favor, and it was decided that Koons' artworks fall under the fair use category and can be considered "transformative". Will the court rule in Koons's favor this time is to be seen. Whatever the outcome, authorship rights stay among the most important questions in our age of appropriation. And if Koons happens to lose and has to pay a fine, well it shouldn't be a problem. He is after all the world's most expensive living artist.
Who will win the case? Share your opinions on our Facebook page!
Featured image: Jeff Koons at Whitney museum. All images used for illustrative purposes.