Surely, Jeff Wack took the path that many artists before him have taken, with beautiful nudes as the object of his art. Celebration of nude human body started way back, in prehistoric times, but the full glory was achieved in Ancient Greece. Back then, sculptors were fascinated with the male nude models, as they were widely celebrated as athletes and winners of ancient Olympic games. Male figures were symbols of health, strength, youth and, generally, the ideal human being. In the other hand, since the access to the Olympic games for women was forbidden, the female body was celebrated as well, but usually not in the same sense as male body: female body was celebrated for the ability of procreation, and the first known nude sculpture was the naked goddess Aphrodite, which was carved in 4th century B.C. So, the beautiful nudes of our artist today, who works and lives in Los Angeles, are at the end of the long line of gorgeous nude feminine bodies that were inspiration for some of the greatest artists that ever lived. On this page you can see the first of his four series of provocative nudes, called simply - Muse. And be sure to check 10 Widewalls Hottest Moments.
Enjoy Jeff Wack's work
| | |
| --- | --- |
| Youth | The Sirens |
| | |
| --- | --- |
| The Painted Forest | Sunlight |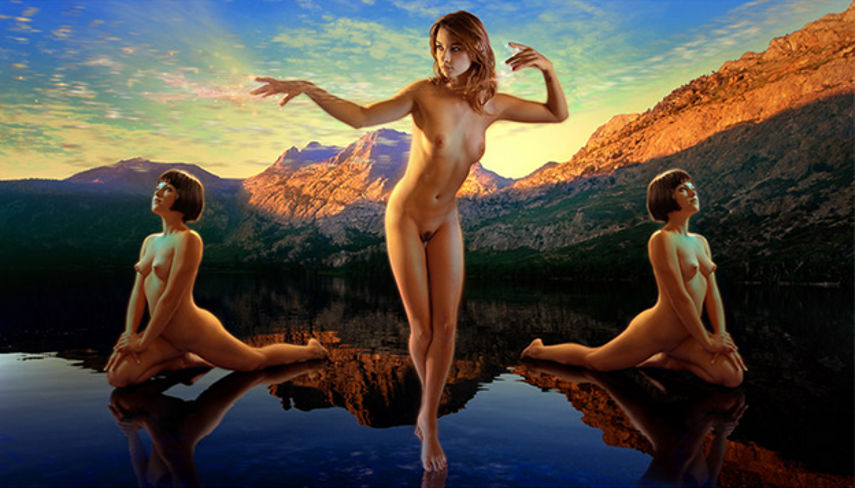 | | |
| --- | --- |
| SkyPond | Oceana |
| | |
| --- | --- |
| Calla Rosada | Sunrise |
Featured image: Jeff Wack - A Starry night
All images courtesy of the artist.
Jeff Wack's Goddess
In second series of his beautiful nudes, the artist depicts goddess from Greek Mythology, so this series was called Goddess. There's gorgeous Persephone, stunning Aphrodite, mystic Athena, fragile Iris, big-breasted Nike, and so on... Wack is a master of photography and digital painting. He cleverly mixes pictures of real, beautiful women (although they are made even more beautiful and perfection-like, through photo manipulation), with digitally made ambiance, filled with color and light. Doing so, Wack insists on feminine's pure beauty, often putting his beautiful nudes in "natural" background, in front of a water, or sunset. But, in this series Goddess, he digitally puts his models in the goddess-que context, so they could fulfill their respective role.
| | |
| --- | --- |
| Aphrodite | Artemis |
| | |
| --- | --- |
| Atalanta | Athena |
| | |
| --- | --- |
| Iris | Leda and the Swan |
| | |
| --- | --- |
| Nemesis and Erinyes | Nyx |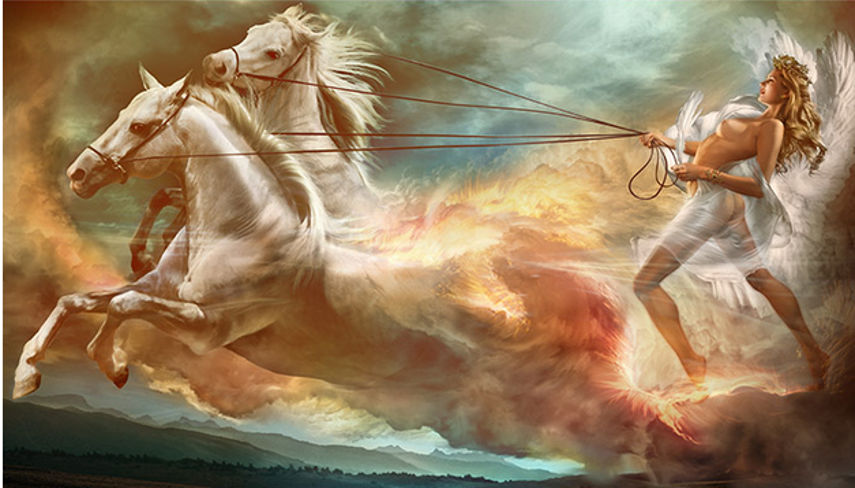 | | |
| --- | --- |
| Persephone | The Charites |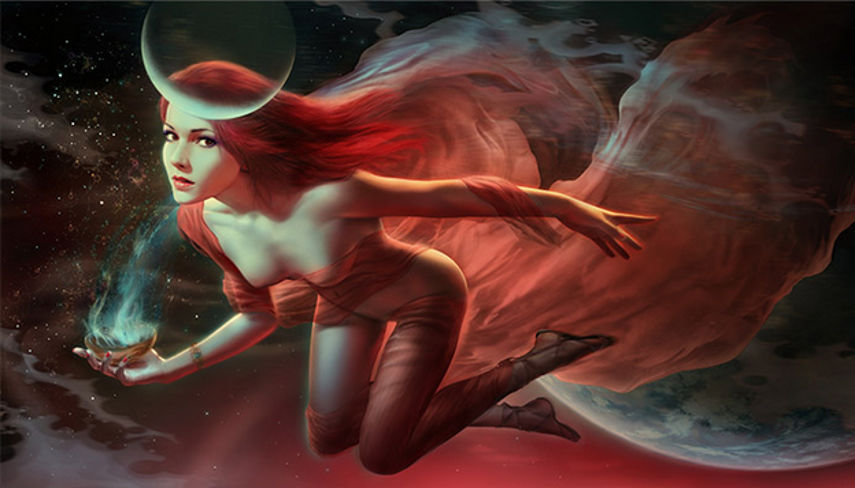 Featured image: Jeff Wack - The Abduction of Psyche
All images courtesy of the artist.
Jeff Wack's Homage
The third part of his Sensuous Muse series of beautiful nudes, Jeff Wack tries to pay tribute to some of the old masters and their work. To do so, he used, you guessed, gorgeous nude models for recreation some of the most famous artworks of all time. This also was the way to give homage to the era that restarted the whole thing - and that is the Renaissance. Like many other things from the ancient Greece and the ancient Rome, the Renaissance discovered and embraced nudity as well, and Jeff Wack sure wanted the others to recognize that, as well. And what better way to do so, than to create brand new The Birth of the Venus?
| | |
| --- | --- |
| Dawn | Flores del Amor |
| | |
| --- | --- |
| Spring II | Venus |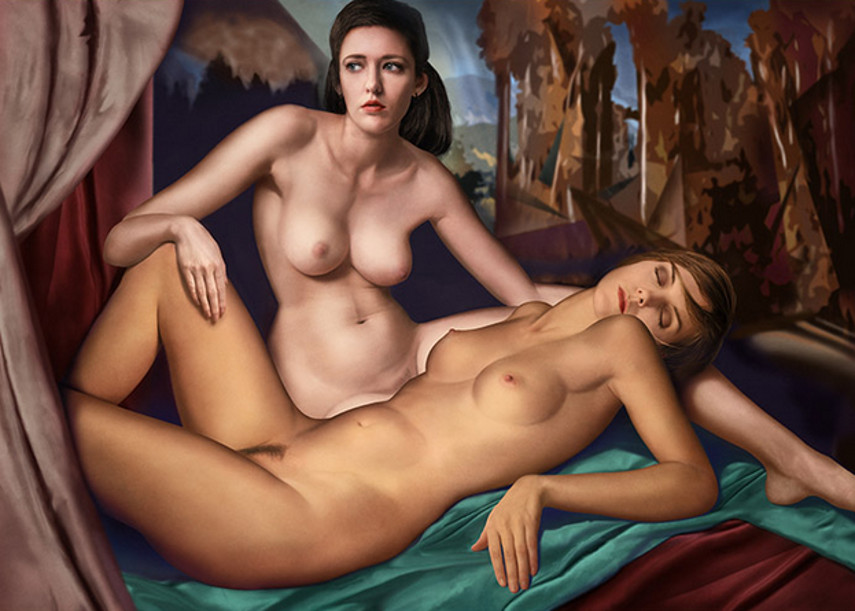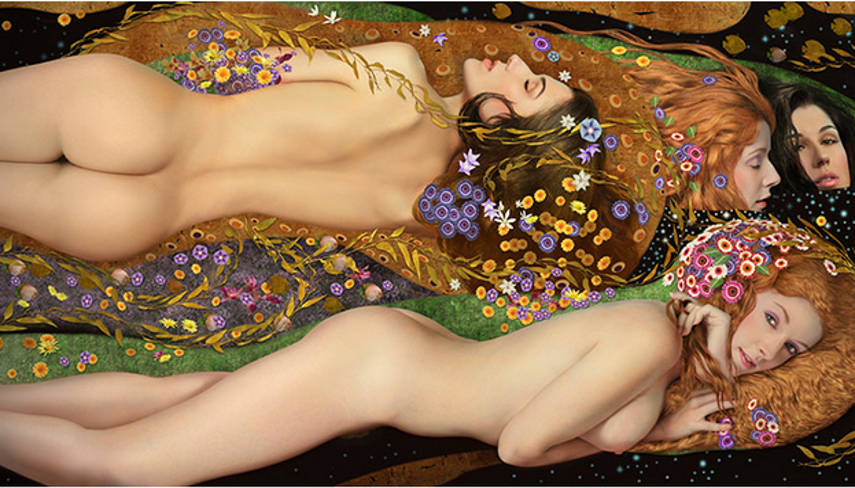 Featured image: Jeff Wack - La Bella NevaehLleh
All images courtesy of the artist.
Jeff Wack's Provocateur
In his fourth and final piece of the series, Jeff Wack comes to the present age, and gives to his work the meaning that many of the inhabitants of Western civilization would think of when looking his beautiful nudes: eroticism. To make things straight, it needs to be said that Wack never crosses the line between erotic and pornography. The previous three of his series, Muse, Goddess and Homage, were not even close to it; the fourth, Provocateur, comes closer. They do provoke, they seduce, they invite. Unlike the other parts of this series, models in this one do not play any other role but seductive, their style is different, and much more adjusted to the contemporary art world, which is also why Jeff Wack is very much praised in it.
| | |
| --- | --- |
| The Garden Tree | Spring |
| | |
| --- | --- |
| Nocturne in Aqua | Inner Spark |
| | |
| --- | --- |
| Inner Spark | Head in the Clouds |
| | |
| --- | --- |
| Eternal Blossoms | Ecstasy |
Sign up now for My WideWalls and be regularly Provoked!.
A fantasy of sensuality. Alluring seduction. Enticement.
Featured image: Jeff Wack - La Bella NevaehLleh
All images courtesy of the artist.