There are two upcoming shows brewing in the creative kitchen of Benrubi Gallery, both of which promising to be true spectacles for photography lovers. The first show, Leaning Out, will feature photos by Jeffrey Milstein, and the second exhibition, titled Empire Roller Disco, will focus on the work of Patrick Pagnano.
Jeffrey Milstein's photos taken from air appeared in numerous newspapers, magazines and other periodicals over the years, which perfectly reflects his status as a leading figure in aerial photography.
Patrick D. Pagnano held exhibitions at venues such as the Brooklyn Museum and Mois de la Photo in Montreal, and is praised as one of the most versatile and adaptive street photographers in the genre's history.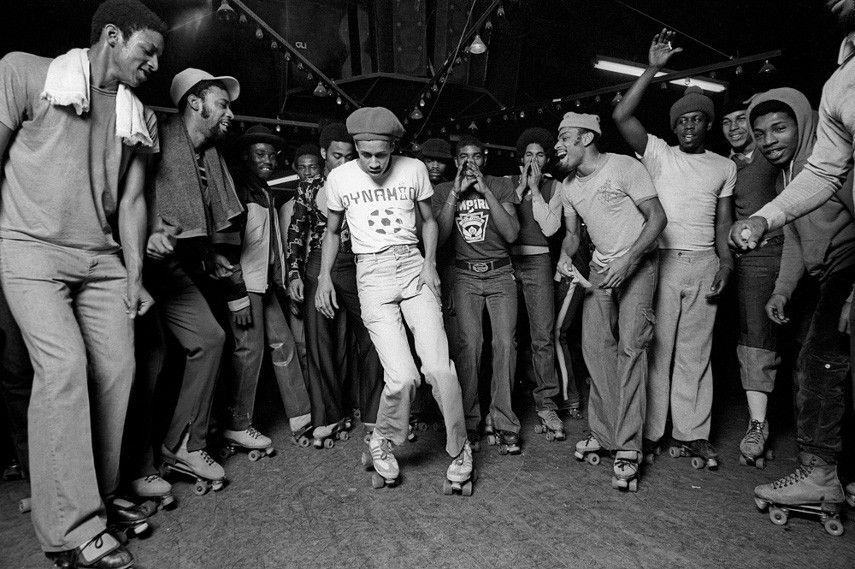 Jeffrey Milstein – Leaning Out
Aerial photography literally changed the way people see their world around them and Leaning Out will do its best to prove this. This new solo show by Jeffrey Milstein at Benrubi Gallery will feature artist's overhead images of ports, train yards, airports, parking lots and cityscapes.
Floating in that intriguing field between artistic and documentary photography, Milstein's aerial images were shot from small planes and helicopters. They reveal harmonious symmetries invisible to our grounded perspective of the world and appear to be reminiscent of geometric mosaics.
Milstein's art transforms ground to wall and it basks in its surprisingly playful pictorial aesthetic of flattening three dimensions to two.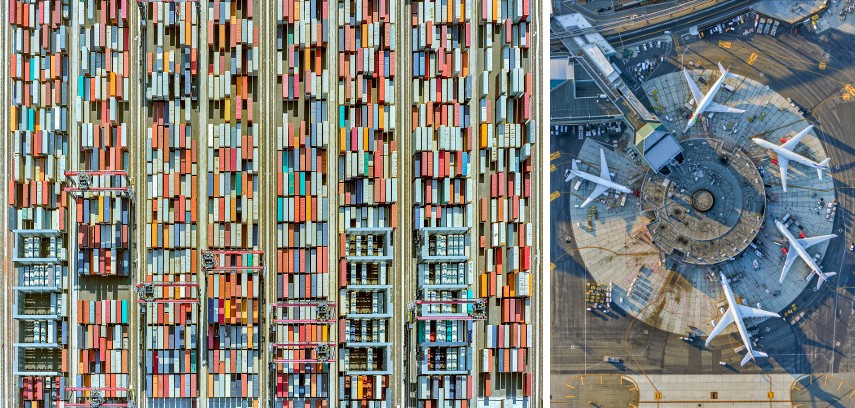 Patrick D. Pagnano – Empire Roller Disco
Empire Roller Disco, a show that will run simultaneously to Leaning Out, will be a solo exhibition by street photographer Patrick D. Pagnano. The photos selected to be a part of the show will highlight Pagnano's series that memorializes the disco era in Brooklyn.
Patrick D. Pagnano photographed the famous Empire Roller Disco (hence the show's title) during the disco peal of the 1980s. This place was known for being the location that pioneered roller disco.
Patrick's photos of his subjects dancing demonstrate the ability of a space to change the narrative and experiences of its community over the course of years.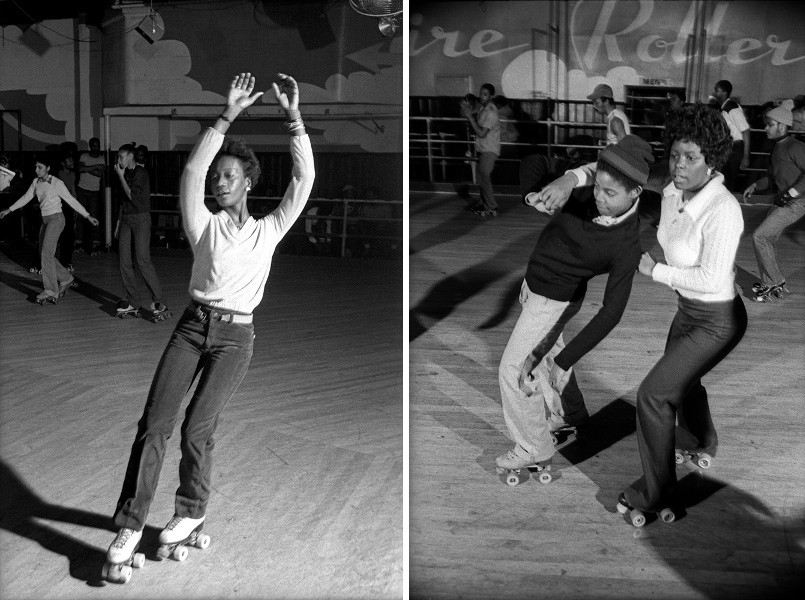 Jeffrey Milstein and Patrick D. Pagnano Art Exhibition at Benrubi Gallery
The two upcoming shows at Benrubi Gallery promise to be very interesting events and, although they will present vastly different photos in terms of style and themes, will both feature master photographers who perfected their crafts.
Jeffrey Milstein's mosaic images of shipping containers, train cars and automobiles forming checkered patterns in the Leaning Out, show, along with Empire Roller Disco, a solo exhibition of Patrick Pagnano that encapsulates the significance that Empire Roller Disco had in American culture, will take place between the 25th of January and the 17th of March 2018 at Benrubi Gallery in New York City.
Featured images: Patrick Pagnano - Empire Roller Disco #29, 1980; Jeffrey Milstein - NYC, Coney Island Subway Yard, 2017; Jeffrey Milstein - NYC, Fifth Avenue, 2016. All images courtesy of Benrubi Gallery.