A former doctor from Leeds, Jeffrey Sherwin, has too many paintings for the size of his house, about 300, so he recently borrowed the walls of the Abbot Hall Art Gallery in Kendal to present his remarkable collection of British surrealism. The exhibition titled 'British Surrealism Unlocked: Works from the Sherwin Collection' features more than 100 works from the 1920s onwards, owned by the former GP. Jeffrey Sherwin is the owner of what is thought to be the largest collection of British surrealist art in the country.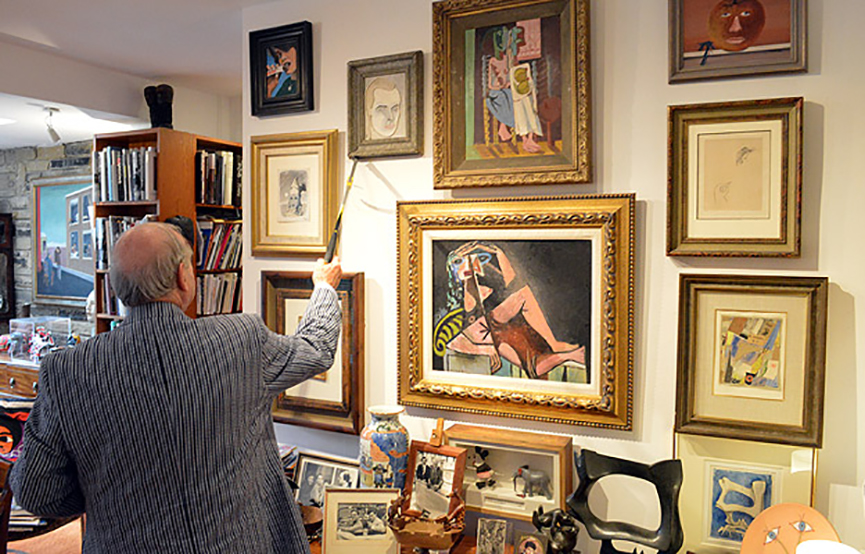 British Surrealism
He has built up his collection over a period of more than 25 years, which is characterized by the diversity of styles and imagery. Jeffrey Sherwin began collecting after seeing an exhibition at Leeds Art Gallery in 1986, which celebrated the 50th anniversary of the first surrealist exhibition in the UK. "Because British surrealism wasn't particularly highly regarded by the critics, it was never very expensive and I could afford to buy it," says Sherwin. His collection was loaned to the Tate in London and the Museum of Modern Art in New York, as well as galleries in France, Spain and Germany.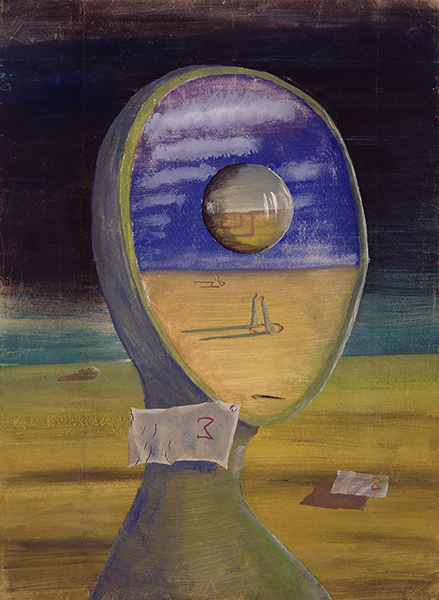 From the Ordinary for the Ordinary
Alongside the exhibition, Jeffrey Sherwin's new book British Surrealism Opened Up is also presented. The book is an easy-read history of the movement from its beginnings in Paris to its arrival in Britain. It contains anecdotes from the artists Sherwin has met over the years including Henry Moore, Eduardo Paolozzi and Damien Hirst. "I'm an ordinary bloke who has written a book on British surrealism for ordinary people," says Sherwin. "There are lots of nuggets of information on artists which would never make biographies but in my view makes them more human and more accessible."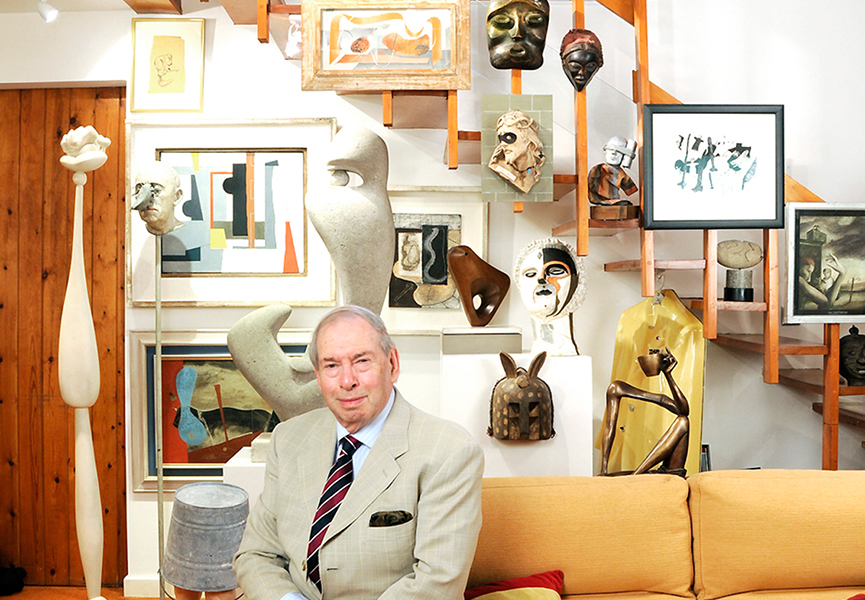 Fingers Crossed
Although Sherwin has promised to his wife that he would not buy anything again, he recently bought a Roland Penrose's collage and John Banting's painting. Apparently Sherwin keeps his fingers crossed when promises.