After participating in numerous group shows at Mini Galerie in Amsterdam and three years after this art space hosted the first Jeroen Erosie exhibition, the talented Dutch artist returns for another showcase of his characteristic art. Under the name of Genius Loci, Erosie's latest show reflects on his new-found fascination with more rigid patterns, which carry a specific message and a particular spiritual meaning connected to classical Roman religion. In a constant expansion of style and approach, he directed his painting toward new dimensions, while remaining true to the core idea of his creating.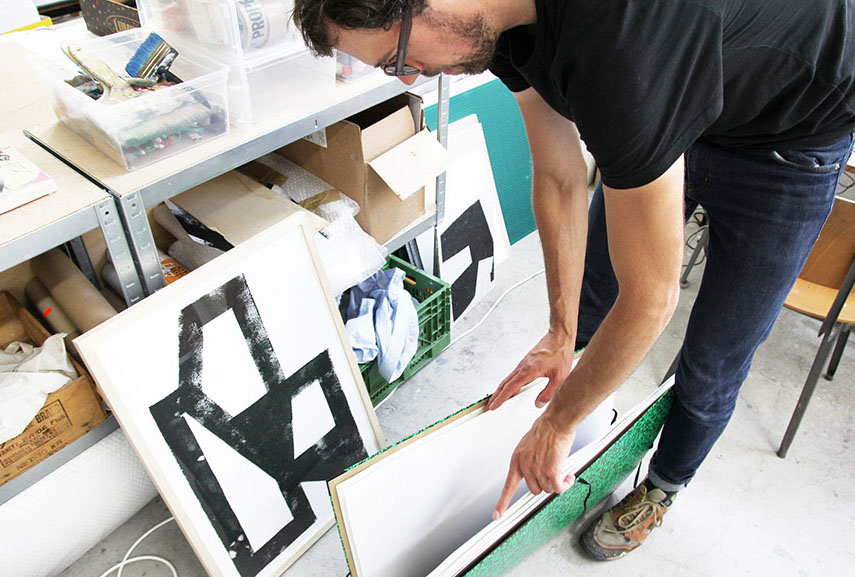 Genius Loci
During the time of the Western Roman empire, Genius loci was described as "the guardian spirit of a certain place", a distinctive atmosphere of a location, something invisible, yet powerful and overtaking. Inspired by this interpretation, Norwegian Christian Norberg-Schulz introduced the term to the phenomenology of architecture, claiming that catching the "genius" means to identify with the place and considered it vital in the construction of any space. Led by the same vision, Dutch artist Jeroen Erosie became interested in hidden visual patterns of certain environments and buildings, meanings found within the ornaments of post-war architecture he would encounter on his many cycle tours and city trips.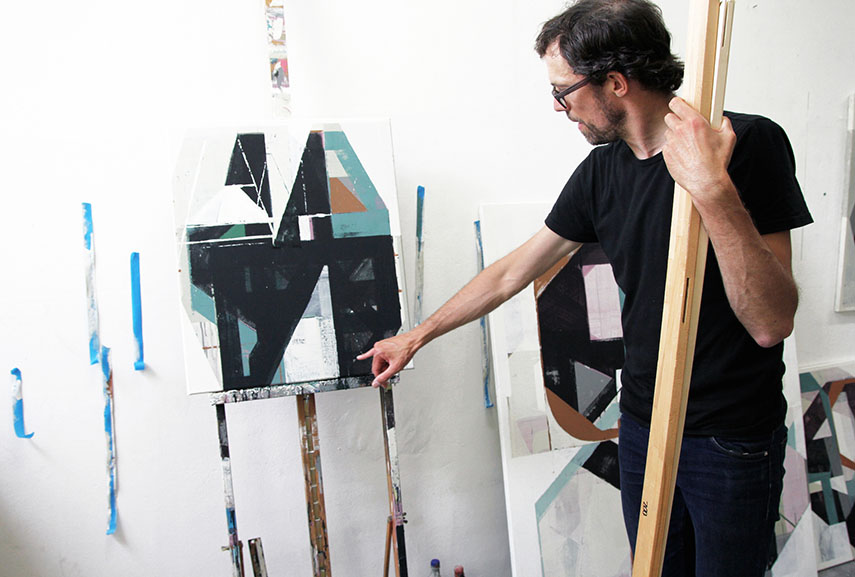 The Compositions of Jeroen Erosie
The art of Jeroen Erosie could be easily recognized for its seemingly spontaneous patterns, shapes, lines, figures, usually filled with pastel colors. For his new show, however, he chose a more defined approach, characterized by straight lines, solid forms and rectangular corners, as opposed to his previous, more curly works. In a brand-new body of monumental works, we can find paintings, drawings and collages inspired by the said post-war architecture and its unique spirit, which Jeroen Erosie seeks as an inspiration. Through the genii of his surrounding, the artist reinterprets his own thoughts and transforms them using a visual language so familiar, yet slightly re-invented. These artworks seem to not want to expose the spirit, but to further transmit its influence and omnipresence.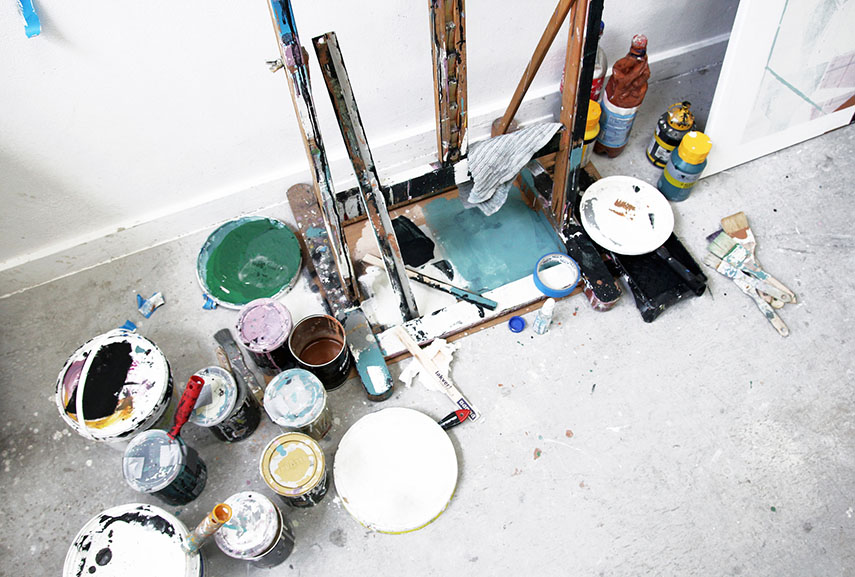 Erosie Exhibition at Mini Galerie
Jeroen Erosie was born Jeroen Heeman in 1976 in Eindhoven, Holland. He graduated with honors from the Willem de Kooning Academy in Rotterdam, and since then he's been working in the field of editorial illustration, hand lettering, graffiti and graphic design. Through his art, he explores different disciplines, and not just in a visual form. In 2007, he and his friend, musician Martyn, founded the 3024 record label, of which Erosie is the artistic director. His work is featured in many publications and in three monographs.
The second Jeroen Erosie exhibition at Mini Galerie in Amsterdam, entitled Genius Loci will be on view from September 5th until October 10th, 2015. The opening is scheduled for September 4th from 6pm to 9pm.
More exhibitions around the world await you! Create your Widewalls profile for free! 
All images courtesy of the gallery.