Many artists are inspired by traditions, customs or geographical characteristics of their birthplaces. As a result, their works often reinterpret cultural landscape of place where they spent their first years. They do not have to live in the same city, town or a village where they were born; they might have moved away, to a bigger city or to another country. Still, nobody can erase processes of early socializations. Jet Martinez is a Mexican-born artist, who has been living in the United States for last eighteen years, and whose art is often inspired by Mexican folk arts. Black Book Gallery from Denver, Colorado, organizes an exhibition of latest works by Jet Martinez. The show is entitled Kabloom!.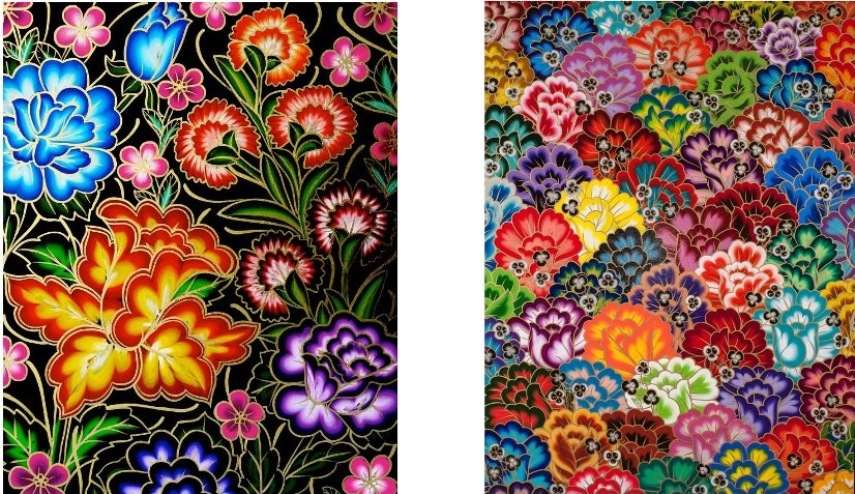 Jet Martinez as a Street Artist
Jet Martinez was born in Tuxpan, Veracruz, Mexico, while he moved to San Francisco in 1997 to pursue a painting and printmaking degree. Even before moving to the Bay Area, he had been creating murals in his hometown, and became interested in Mexican folk art. In San Francisco, he gained an appreciation for graffiti culture, and soon became one of the most prominent figures of the San Francisco public art scene (if you like street art, check out our latest street update). Martinez takes inspiration from his native culture's rich traditions of pottery, weaving and embroidery. He is probably best-known for creating vibrant works of art that put a contemporary spin on folk art motifs. Although he was completely devoted to street art (being a director of San Francisco's acclaimed Clarion Alley Mural Project - CAMP for a decade), today he works both in studio and creates murals. He is influenced by traditional Mexican folk art; however, he does not represent them objectively and realistically. Martinez reinterprets works of folk art as means of paying homage to his own heritage as well as to a universal tradition of making art. Rather than recreating traditional objects, Martinez creates his work with urban influences taken from modern life, including street art, punk rock, hip-hop, travel and multiculturalism. Therefore, his art is like a penetration of tradition and folk to the contemporaneity.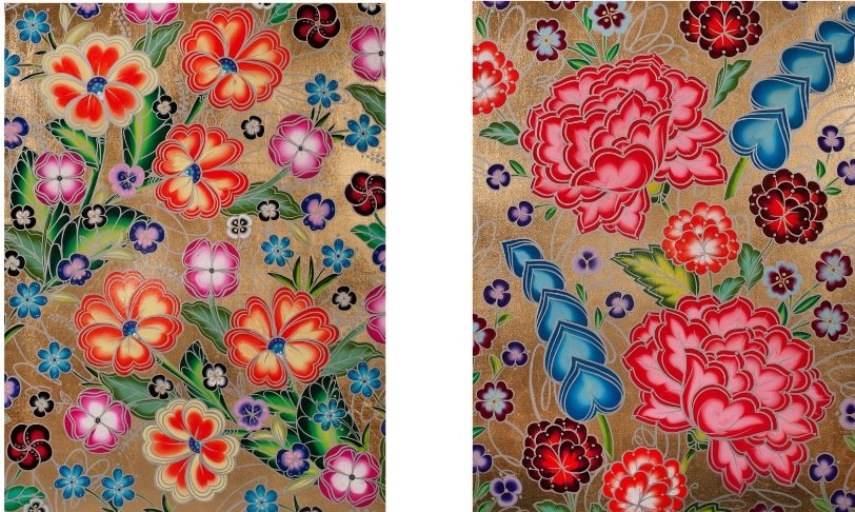 Jet Martinez's Mexican Roots
The first couple of pieces in the series that will be exhibited at the Black Book Gallery were inspired by beautifully designed plates from the Michoacan region of Mexico. Jet Martinez ended up adapting the techniques and styles of these plates. Various series of paintings produced in the last ten years are unified by rhythmic, floral and colorful patterns. In certain pieces, his flowers serve as backgrounds for animal characters such as iguanas, parrots and armadillos, cultivating a tropical milieu. While his past work has been created with delicate precision, Martinez recently experimented with a more gestural, intuitive process, painting with multiple hues on a single brush at once.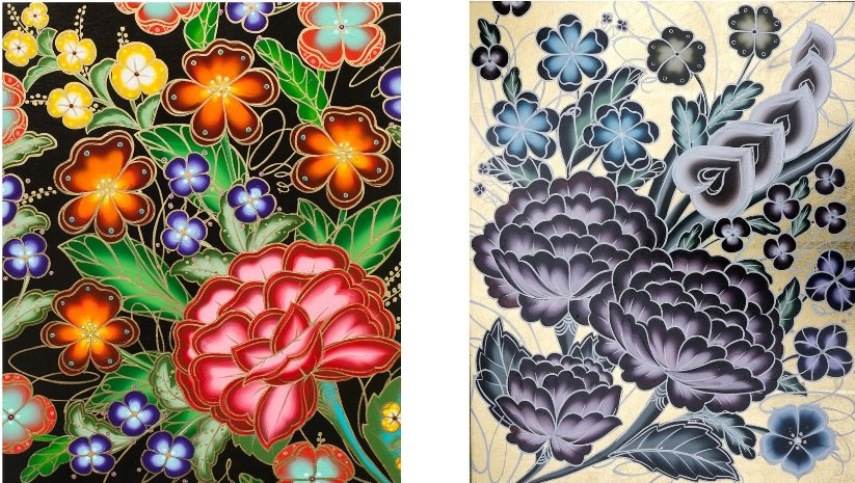 Jet Martinez at Black Book Gallery
You don't need to like Mexican folk art in order to love Jet Martinez's amazing works. His art is universal, rich in both aesthetical and conceptual terms. It is interesting to see how this amazing artist mixes his street art background style with paintings and compositions that depict traditional and folk subjects. The exhibition Kabloom! , with latest series of paintings by Jet Martinez will be on view from June 6th until June 27th, 2015, at Black Book Gallery in Denver.
Sign up for My Widewalls, and be informed about upcoming exhibitions!
Featured Image: Jet Martinez - Szeretlek (detail)
Images in slider:
Jet Martinez - Deep Woods (detail)
Jet Martinez - Cierra Los Ojos (detail)
All Images courtesy og Black Book Gallery.