The Bay Area (San Francisco and its surroundings) appears to be quite inspiring environment for artists, particularly for urban and street artists. But, it is not surprising – San Francisco is known (or was known) for its magical underground culture. There are so many great artists who have been influenced by inspirational San Francisco vibrant urban environment (just to mention Yarrow Slaps, for example). Jet Martinez also lives in the San Francisco Bay Area. However, his art is inspired by the tradition and folk art of his native country – Mexico. We wrote about Jet Martinez exhibition entitled Kabloom! that was held in June, at Black Book Gallery in Denver. This time, New York-based Joseph Gross Gallery is organizing an exhibition of this great artist. The show is entitled Flores en Fuego (Flowers on Fire).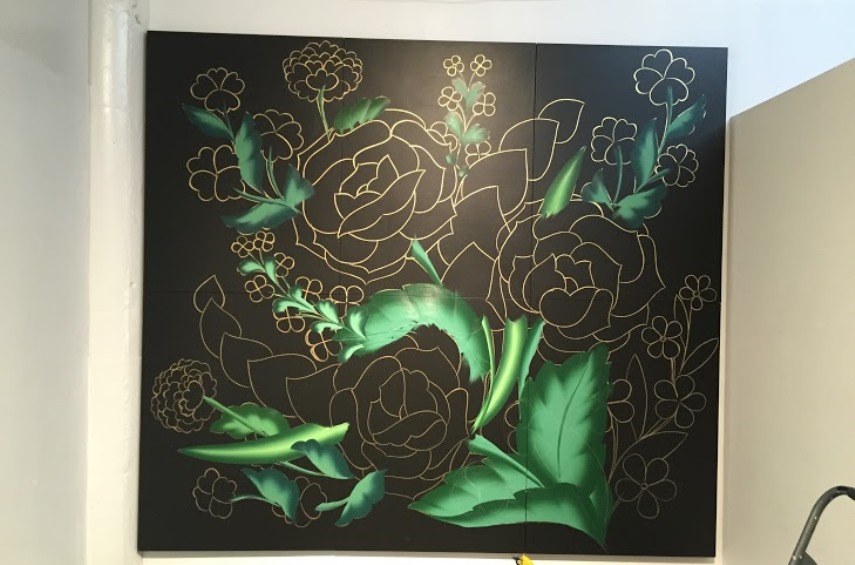 Mexico and Northern California
Born in Tuxpan, Veracruz, Mexico, Jet Martinez moved to San Francisco in 1997 to pursue a painting and printmaking degree. This artist is best known for his style that merges traditional muralism, global folk motifs and contemporary street art. Martinez has become well known in the Bay Area's thriving mural scene. As we already mentioned, San Francisco has a rich history of vibrant urban and street art scene. Murals are particularly important in the city's art scene. Northern California, and specifically the Mission District of San Francisco, has long nurtured and innovated the mural tradition and is considered to be a national mural capital of the United States. This rich history of mural art drew Martinez to the area, where he spent years honing a style defined by bold, gradient color; technical brushwork and an aesthetic inspired by Mexican pottery, embroidery and textiles. After completing over 80 public and commissioned murals, he has become one of the most widely recognized public artists in the Bay Area.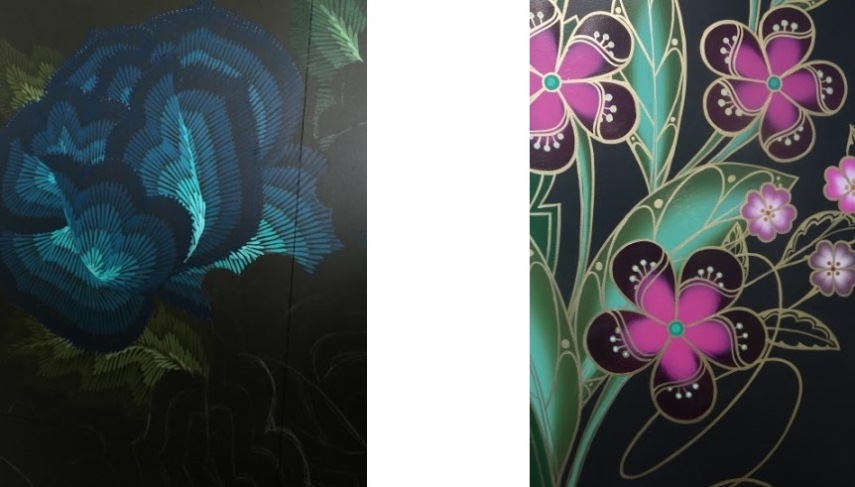 Flores en Fuego
The three, new 8 x 9 ft. murals for Flores en Fuego are comprised of six, individual panels painted in acrylic. Martinez's precise and technical painting style incorporates richly saturated hues rendered in solid, fluid lines applied with a large brush or pointillist dots of paint that echo the effect of embroidery. Set against a black background reminiscent of Oaxacan black pottery, the textural effect enhances the rhythmic floral patterns, organic shapes and animal figures that are the subject of many of Martinez's paintings. As it is visible in the artist's previous works, his technique is influenced by the aesthetics of traditional Mexican arts and crafts. We can see bold colors found in the Huichol style and black backgrounds found in Michoacan copper plates.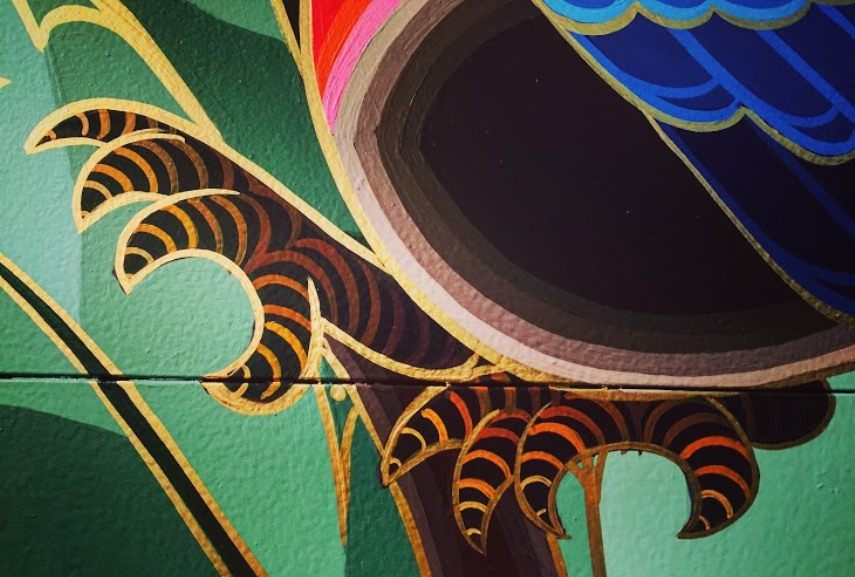 Jet Martinez Exhibition at Joseph Gross Gallery
The exhibition Flores en Fuego (Flowers on Fire) will be Jet Martinez' first solo exhibition in New York City. The public will have an opportunity to see three new murals by this amazing artist. The show will be on view from October 8 until October 31, 2015 at Joseph Gross Gallery in New York City. The gallery will host a reception at 548 W 28th Street on October 8 from 6 to 9 pm.
Sign up for My Widewalls for free, and be informed about upcoming exhibitions!
Featured Images: Jet Martinez - Flores en Fuego exhibition, detail
All Images courtesy of Joseph Gross Gallery.