On Friday, July 11, Fecal Face Dot Gallery in San Francisco will host an exhibition of the Philadelphia-based painter Jim Houser titled Night Got Quiet - Not Quite Light. It is Houser's first solo show with the gallery, which will feature 15 new mixed media paintings and site-specific installation works. Jim Houser is a self-taught artist who is dedicated to exploration of cadence of speech, science and science fiction, meaning of words, time travel, codes and code breaking, music and music making. Moreover, Houser is interested in the relationship between all of these things. The artist creates his own iconography using and repeating symbols, stylized figures, hand-drawn typography, symbolic words, visual sensations, and geometric shapes.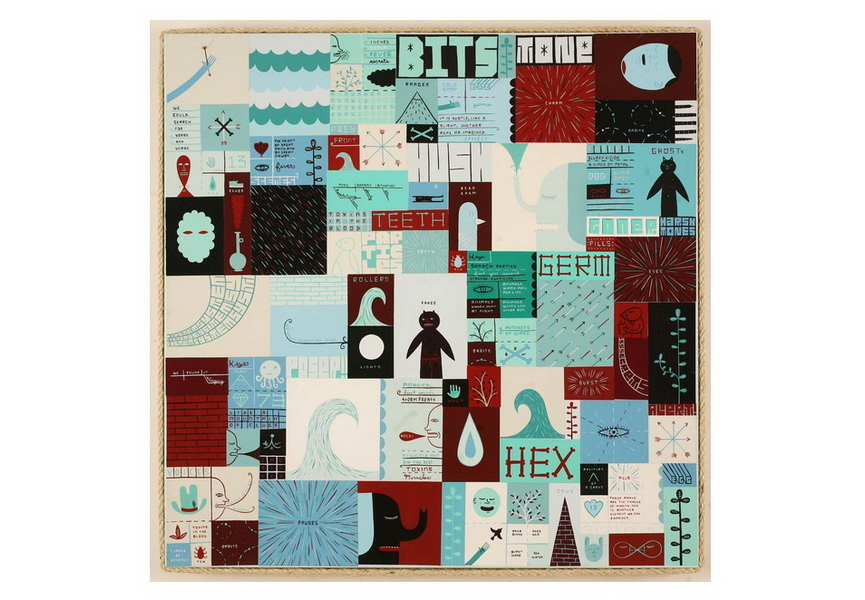 Visual storytelling
The new pieces narrate stories about moments, experiences and emotions from the artist's life through both symbols and literal words. His painted words, however, are not random - they are related to one another as well as with images within a single painting. Skateboards, books, fish scales, arrows, portraits, ramps, waves and written words, are some of Houser's favorite elements in this unique visual storytelling.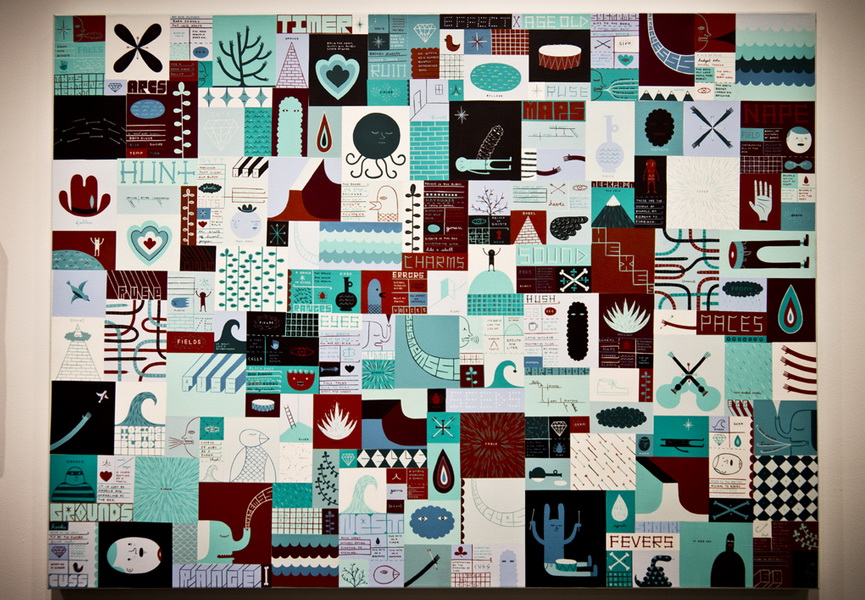 They are all presented in cluster like forms and are often created using collage, acrylic, found objects, wood or fabric, blurring the lines between flat images and sculpture by forming highly textured pieces. Houser's signature color palette ranging from the shades of sky blue, turquoise, and baby blue to dark red or burgundy, ultimately gives his work almost naive appearance.
Night Got Quiet - Not Quite Light will be on view until August 2.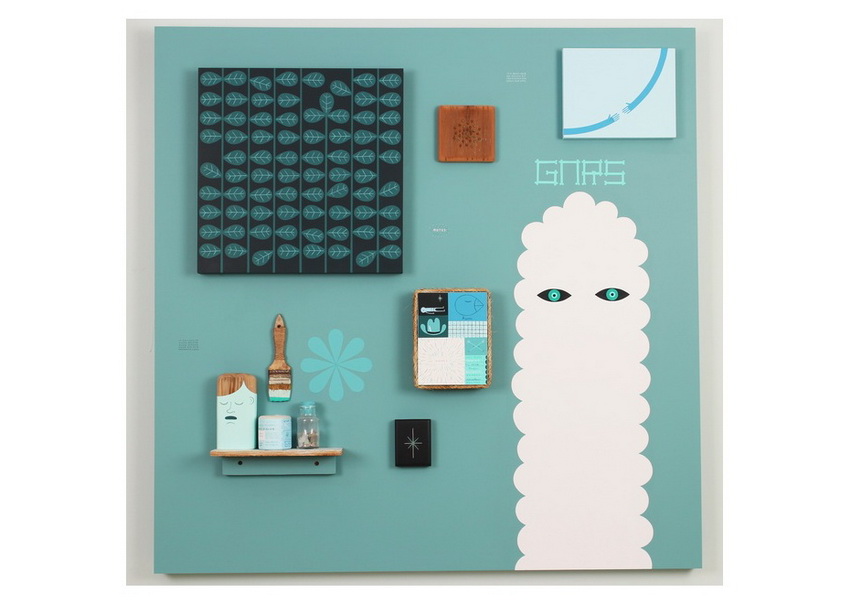 About Jim Houser
Jim Houser was born in 1973 in Philadelphia, Pennsylvania, the city where he currently resides. He is a self-taught artist and an honorary member of the Philly-based artist collective Space1026. Houser's collages, paintings and installations have been exhibited in museums and galleries throughout the United States, Europe, Australia and Brazil. His work is included in the permanent collection of the Philadelphia Museum of Art and the Philadelphia Academy of Fine Art. Recently, Houser released a vinyl record of instrumental music composed to accompany his installations.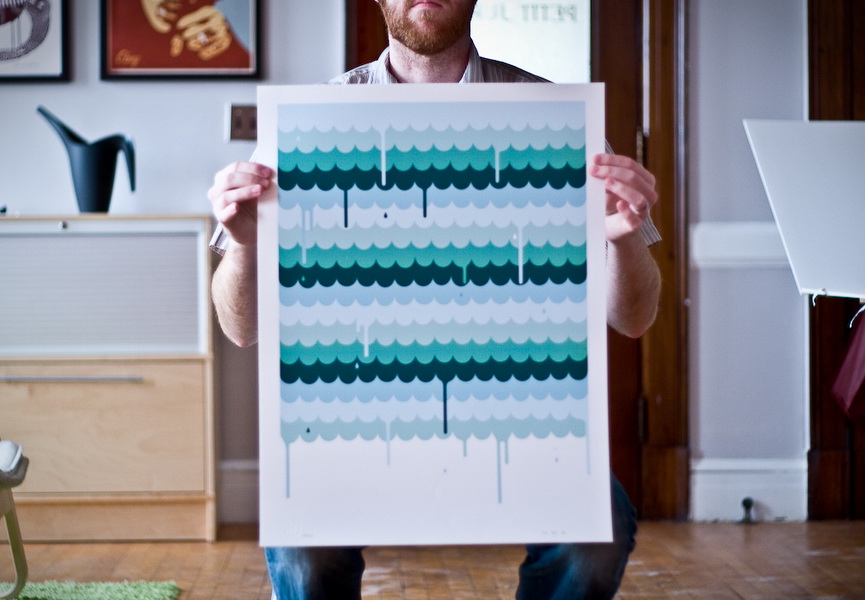 About FFDG
FFDG was established in 2008 as a local, brick-and-mortar expansion of the art and culture website FecalFace.com founded in 2000. Located in San Francisco's Mission district, FFDG shows the work of US & International contemporary artists, with an emphasis on painting, street art, and illustrative works curated by owner John Trippe.